Romantic Birthday Gift Idea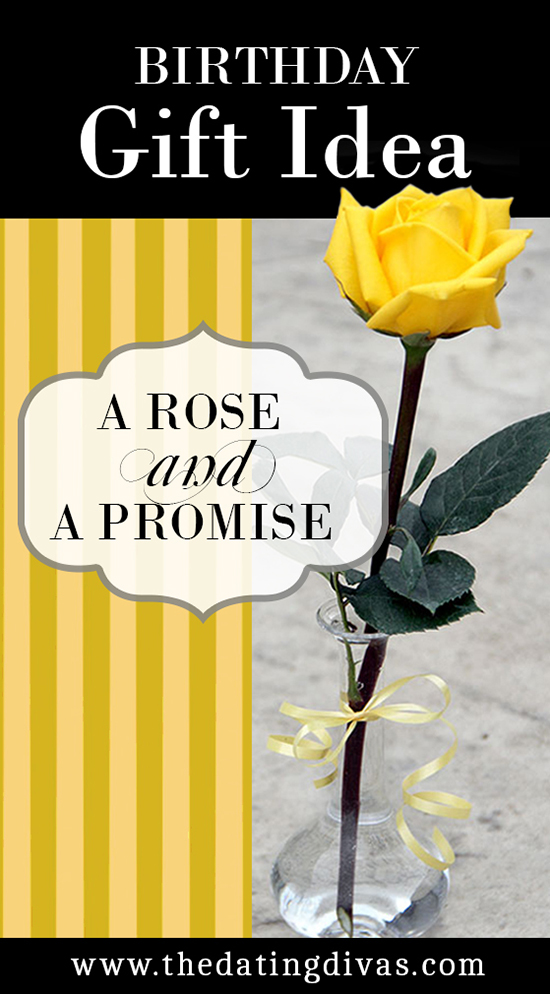 Feeling a bit short on creativity and time to craft the perfect birthday gift for your wife?  Paula, one of our wonderful readers, shared this darling gift idea that keeps on giving all year long!
*       *       *       *       *       *       *       *       *       *       *
This year for my birthday, my husband did something that was so perfectly sweet I decided I had to share it with you all!  Hubbies out there take notice…  this is officially one of the most romantic gift ideas ever!
So what was the gift? It was a vase– beautiful, unique and tiny (perfect for our little home). When he gave it to me, he made a little promise to buy me a single rose every week for the next year.  Such a simple but meaningful gift and one that will remind me of his love literally every day of the next year as I look at the fresh flower in my new vase.
*       *       *       *       *       *       *       *       *       *       *
Paula also shared a fabulous tip to go along with this idea: find a vase with a long "neck" since it will show off the elegance of your single stem!
Thank you, Paula!  What a perfect birthday gift packed with beauty and meaning!  If you liked this idea celebrating HER birthday, then you will love Robin's post describing the perfect, personalized birthday gift for HIM: "The Birthday Bag."