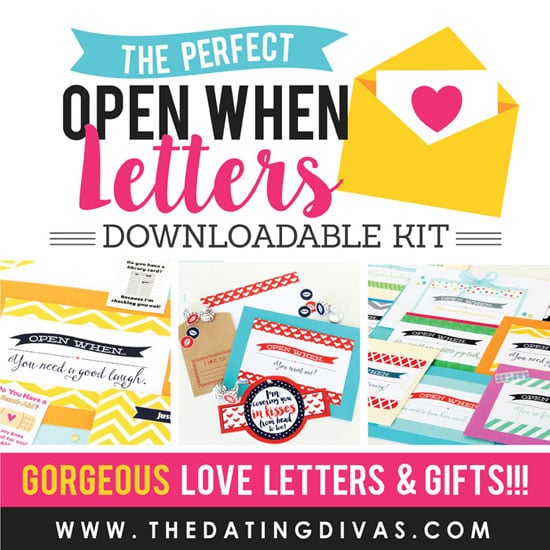 Give Thoughtful and Unique Gifts With Our NEW 
Open When Letters Kit!
Have you ever been at a loss to write the perfect love letter for your spouse -  the perfect sentiment when they need a laugh, a hug, or support after a bad day? We thought so! If you've spent any time on Pinterest, chances are you've seen pics of handmade "Open When..." Letters. (And if not, read on for the best way to write a love letter, ever!) Now, The Dating Divas have created the ultimate...
Continue Reading