Summer Boredom Busters You'll Love
All the extra free time of summer got you bored? We have the perfect list of summer boredom busters to help you celebrate the sunshine months of June, July, August, and September! That's right – no one will have any excuses with this master list of Summer Boredom Busters (and we mean master…there's 101 summer boredom busters in here!) This list has ideas for kids, families and of course, for just you and your sweetheart! Ready to kick summer boredom to the curb? Check out this list!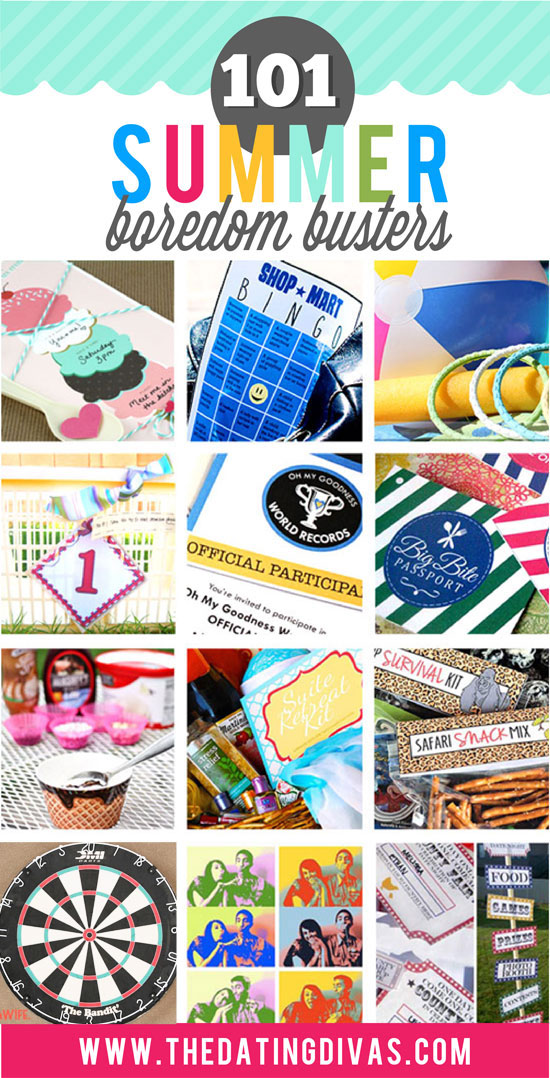 Disclaimer: This post contains affiliate links. To learn more about 'em, click here.
We've scoured the internet for the best, most creative and fun summer boredom busters for your family to enjoy.  Armed with this list of summer activities from awesome bloggers around the web, be prepared to say good riddance to the familiar phrase, "Mom, I'm Bored!"  In just a matter of minutes, you can create fun in the sun, learning, and even romance using this list! We've compiled things to do when bored in the summer for everyone, including:
These boredom buster activities are sure to help you soak in the sunshine and get your creativity flowing- whether you are planning a fun date as a couple or looking for activities the whole family can enjoy.  Now since you don't want to spend another second being board, let's get started checking out these boredom busters, shall we?
To kick things off, how about a few ideas for all our crafty friends?
Summer Boredom Busters Crafts
Crafting is often fun AND engaging for the kids, right? Check out these fun craft ideas for kids, perfect for doing in the summer! Crafts are the perfect summer boredom buster because the sky is the limit when your playground expands outside!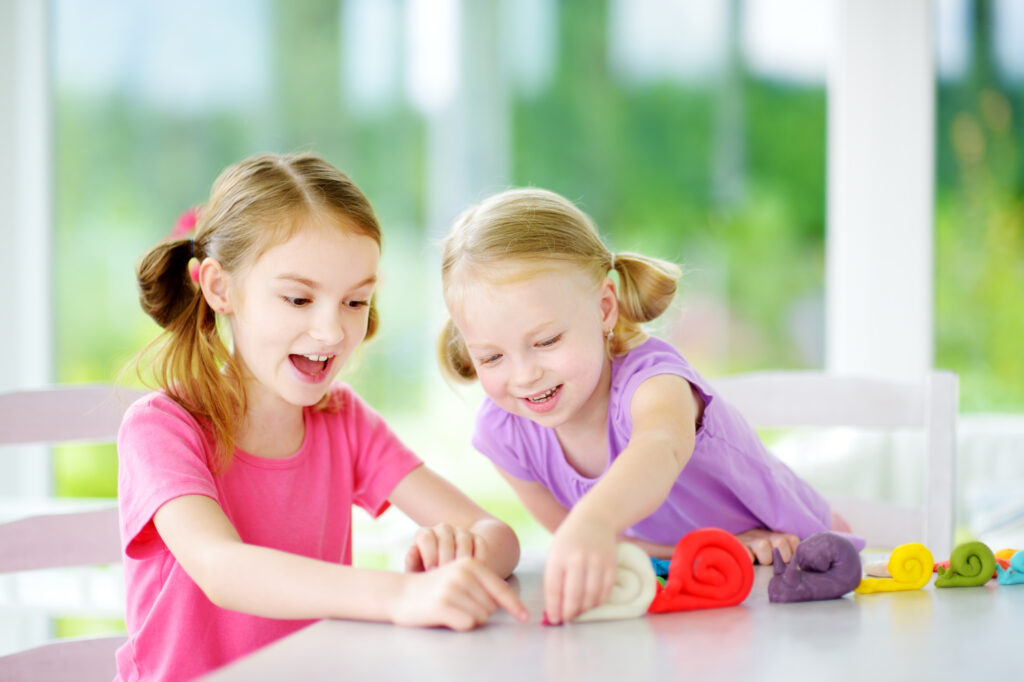 How amazing do all of those look? Whether or not your creations turn out picture worthy like those above, fun will still be had by all!
Next up, we have sensory activities to curb your kiddos summer boredom. Don't worry! Several of these require items you already have at home!
Summer Boredom Buster Sensory Activities
These sensory-filled Summer boredom busters are perfect for little OR big hands. Since sensory activities are great for helping kids learn and develop new skills, why not mix a few of these ideas into your day to day summer fun?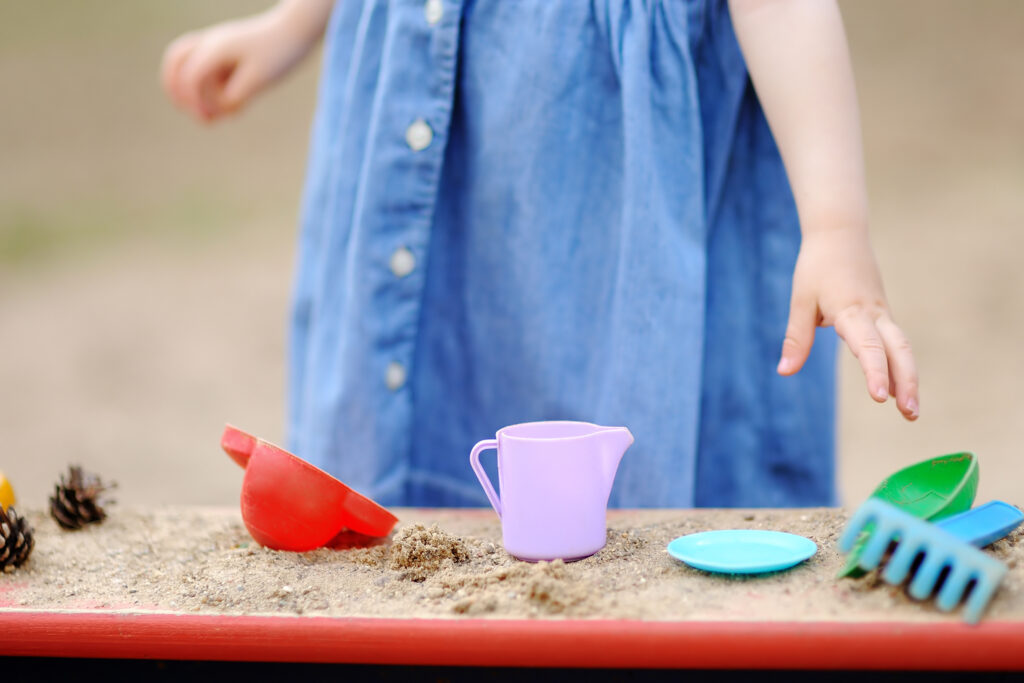 So like…Can I get in on those sensory activities? They look awesome! For sure summer boredom will be gone after just ONE of those babies above!
Now, if you're anything like me, all this crafting and sensory play will get you HUNGRY. How about a summer snack that's packed with FUN next?
Must-Try Summer Food Activities for Kids
As always, getting creative in the kitchen is the perfect Summer boredom buster! Kids will love spending time learning new cooking skills and trying new foods, so check out these delicious summer food activities perfect for kids!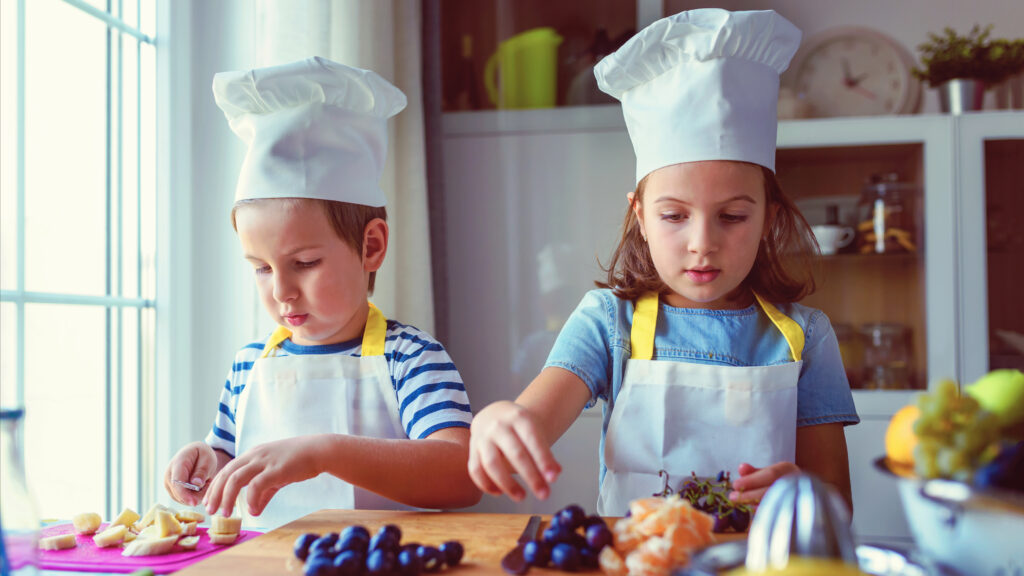 YUM, right? I'm definitely okay with taste testing a few of those this summer!
So now that you're nice and full, how about headed outside to beat the summer boredom?
Outdoor Summer Boredom Busters Adventures
Getting outside in nature = the absolute best thing for your kids in the summer. But often, they just aren't sure what things to do in the summer outside. Here are some sun-filled adventures that they are bound to love.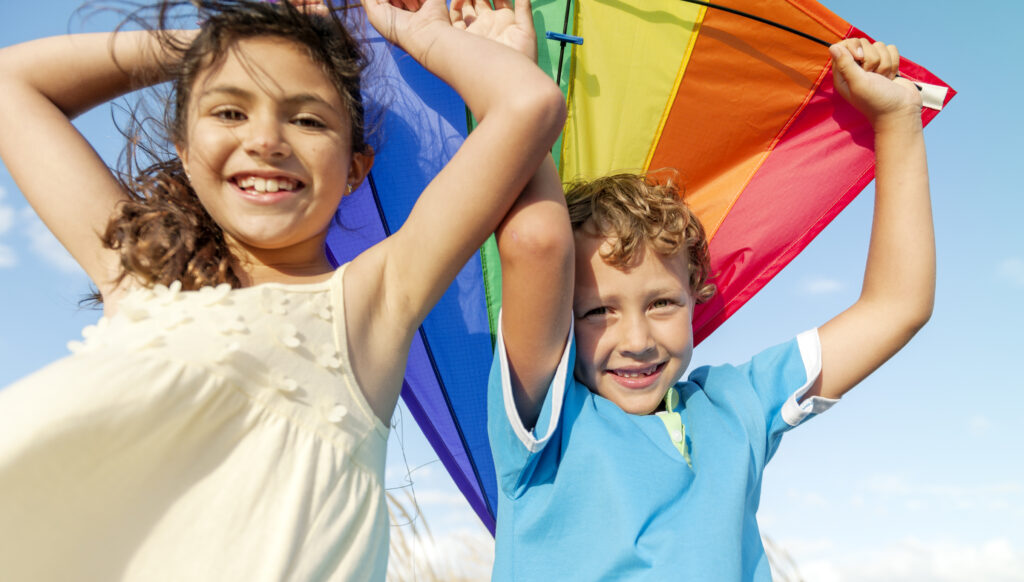 I forgot to mention that there's a chance you won't be able to get your kids back INSIDE after a few of these activities. Sorry! ; )
No matter, let them keep playing AND consider a few educational activities to couple with your other summer boredom busters!
Summer Boredom Busters Learning Activities 
Think outside the box and have some fun through learning this summer! Keep their brains engaged so their ready to take on a new school year once summer ends (and so they're never "bored"!) Learning activities are amazing Summer boredom busters, so pick any one of these ideas below to really tackle your summer!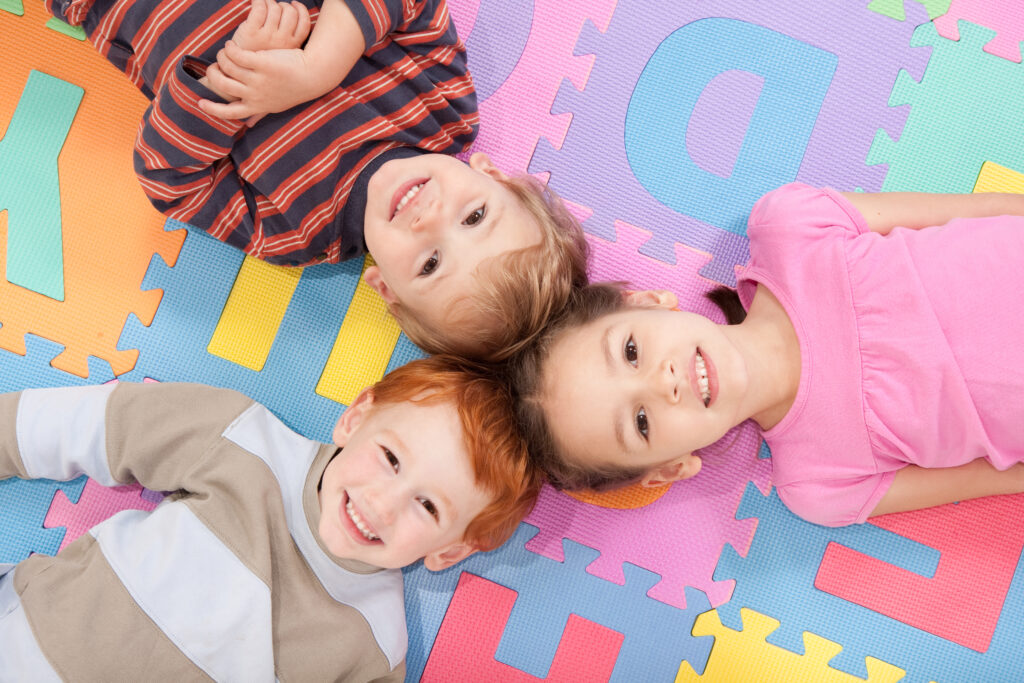 If these don't scream "summer boredom buster" + #MomWin, I don't know what does!
But now that the kiddos are well entertained, lets bring it back to the two who started it all: You and your sweetheart!
Summer Boredom Busters for Couples
It's important to keep the love alive in the summer! Check out these boredom busters for couples for some fun ideas to do with your spouse that get you OUTSIDE and havin' summer fun! You'll definitely strengthen your relationship if you give it a little extra love this summer, AND heaven only knows where any of these activities could lead…;)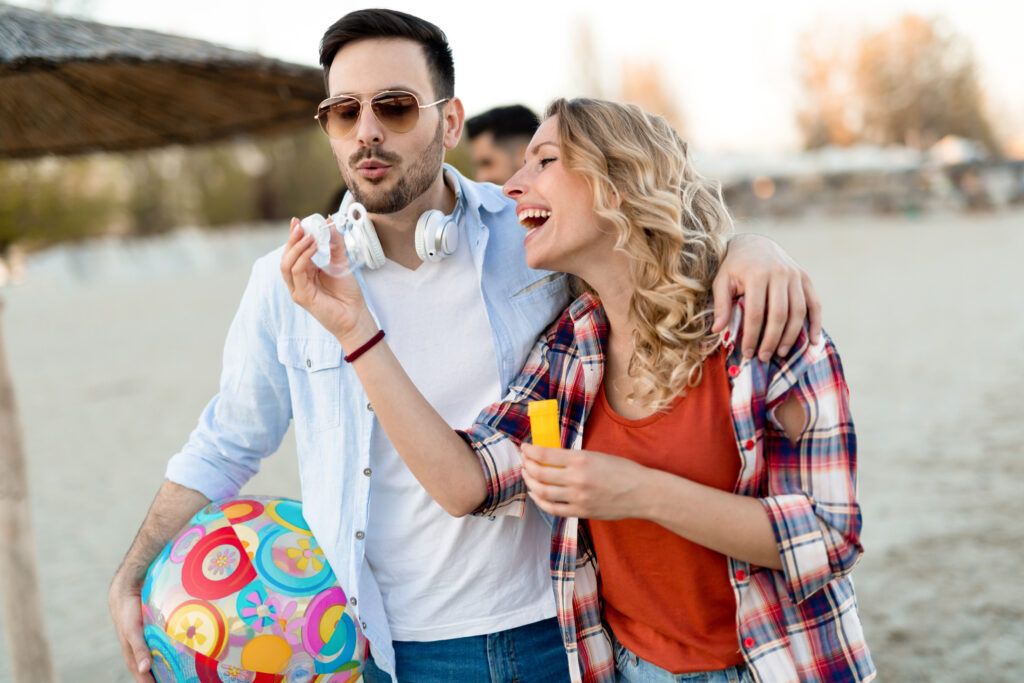 This could easily be the BEST summer you and your spouse ever have if you tackle that list! Wahoo!
And last but not least, FAMILY TIME is aplenty throughout the summer, so let's ensure ZERO summer boredom for the whole family with this comprehensive list!
Summer Boredom Busters for the Family
Thank goodness for the extra time in the summer for the family to get together and have some fun adventures! We highly suggest adding a few of these fun activities into your family's summer schedule to give the kids something to look forward to. You'll be the coolest parents ever AND win out over summer boredom!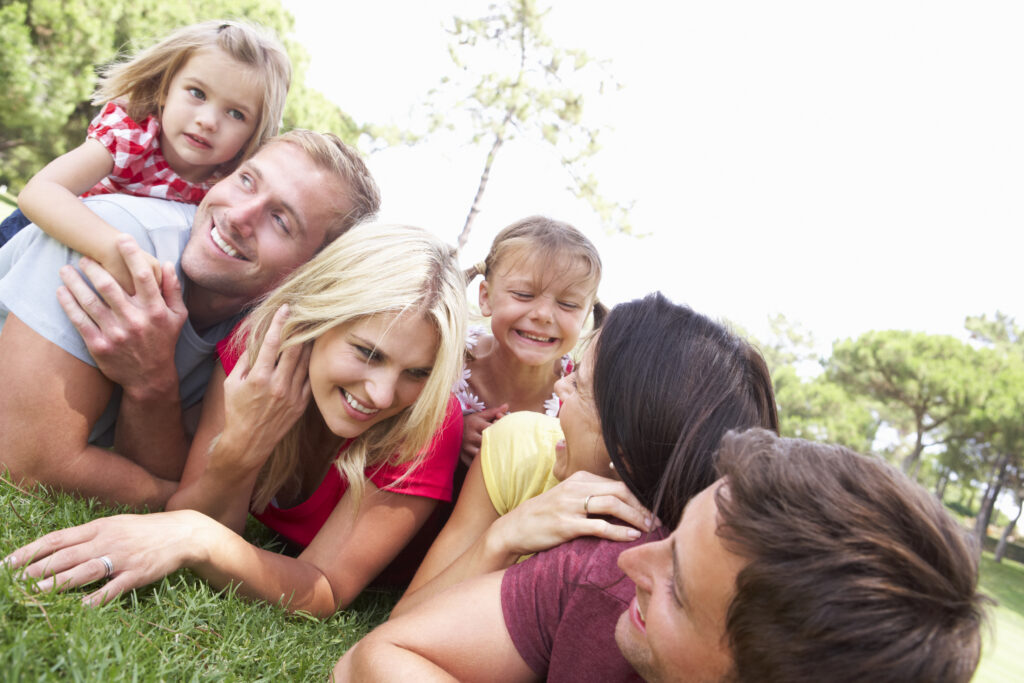 Well, it's a fact. You officially can avoid summer boredom from ANY of these boredom busters on this list! With almost 100 ways to soak in the sunshine AND be parent of the year, you'll be referring back to this list again and again!
Be sure to add any favorite creative boredom buster ideas to your "official" Summer Bucket List. We think just about ALL of these here are bucket list worthy!
OH – and if you are looking for GORGEOUS "Summer Boredom Buster" printables and MORE fun activities for your kiddos to make this the best summer yet, you'll definitely want to check out our "Summer Boredom Busters" Printable Pack!
Sayonara summer boredom! Cheers to a fun-filled summer!