Summer Love Note
It's the end of June and officially SUMMER which means H-O-T! Aaaaahhhh, summer…I just LOVE it!  I thought it would be perfect to do something easy and thoughtful for your spouse to help them cool off a bit :).  Why not do some special gifts for him for summer?
Along with the weather being HOT, isn't your spouse HOT too?  Well, let him/her know that you think they are HOT (I am really liking that word right now 😉 ), by doing this quick and easy gift for him/her.  Print off the ADORABLE printable that Brie from All Around Candy made.  Isn't she just FABULOUS?!  Thanks Brie!  Then get your spouse's favorite COLD drink/treat to help them cool off in this HOT weather!  It could be a slurpee (that is what I would go for :)), slushee, soda, ice cream, popcicle, ice cream sandwich, shaved ice, Sobe
, juice…oh the list could go on and on…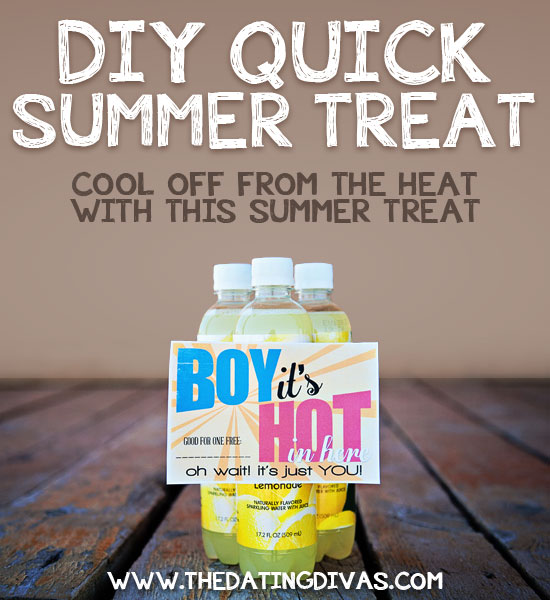 I have to thank Nicole of Nicole Martin Photography.  She took this AH-MAZ-ING pic.  It is FABULOUS and I am blown away by her awesome talent and lucky to be able to use it for my post.  Thanks Nicole!!!  Make sure to go to her website and check out more of her amazing work!
Soooo, have the printable ready with the cold drink/treat for your spouse to come home to after work.  OR, you could use it as a coupon and you can go redeem it together with whatever your spouse chooses (my hot hubby's cool gift for him would be a McDonald's ice cream cone :)).  Have fun cooling off with your spouse on a hot summer day (or evening :)).
'Cool' Summer treat
Printables Designed by Brie @ All Around CandyExclusively for The Dating Divas