PRINTABLE ANNIVERSARY CARDS 
{And OTHER Anniversary Printables!}
Celebrate your anniversary this year in a one-of-a-kind way! From anniversary decorations to romantic anniversary activities, and memory-keeping ideas, to anniversary cards – with these anniversary printables, The Dating Divas have got you covered! Get 25 unique anniversary date ideas plus this unique anniversary celebration already done for you and ready to print!

If you're looking for the best in new, exciting, and fun ideas to help you celebrate your anniversary, you've found the best anniversary ideas ever, right here! These printable annivesary cards are the perfect way to celebrate your love with your spouse! And it is OH so easy!
Well with the help of our lovely Erin of Strawberry Mommycakes, we've done all the hard work for you! You are going to love this unique Anniversary Printables Pack…
Whether it's getting first anniversary ideas or 50th anniversary ideas – celebrating your anniversary with your spouse never was easier! You'll get 25 Unique Anniversary Ideas PLUS this amazing printable anniversary cards pack…


The Printable Anniversary Cards Pack includes:
11 AMAZING done-for you anniversary printables
along with an interactive link to our 25 most popular anniversary ideas.
 1.  Anniversary Photo Sign Set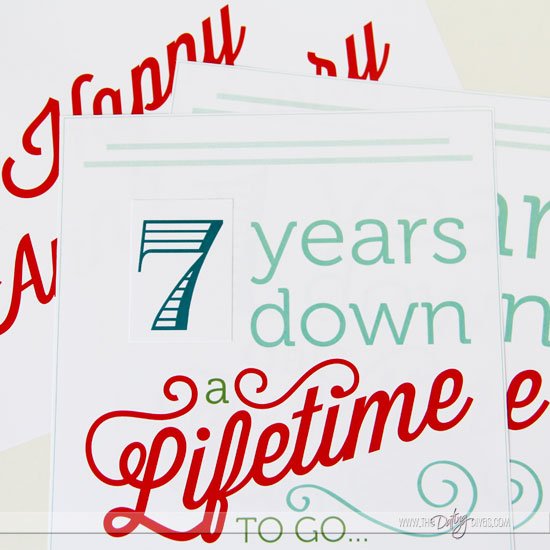 Grab your honey, camera, and say "CHEESE!" With these one-of-a-kind Anniversary Photo Signs, you will never forget what pictures go with each anniversary year. Just print out the sign, attach the corresponding year to the sign, add it to a frame, and snap a picture of you and your spouse with your anniversary printable to create a memory that will last a lifetime!
2.  Anniversary Journal Binder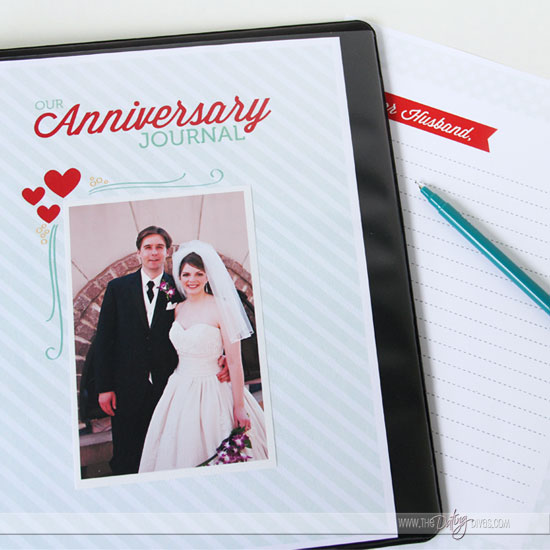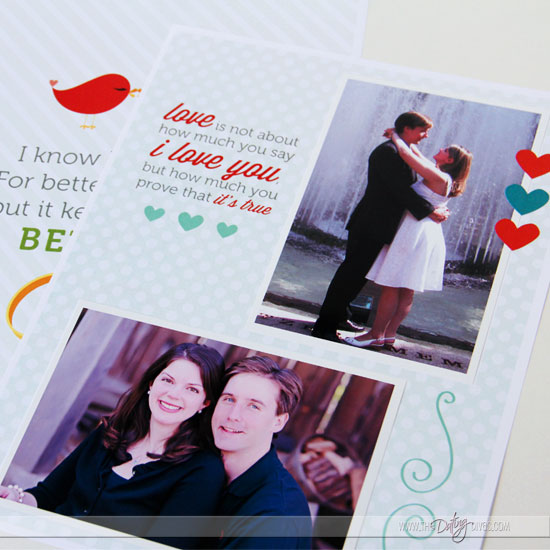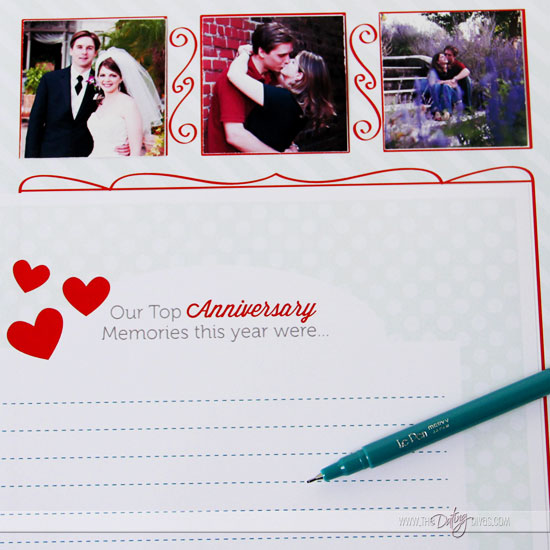 Document the adventures and memories made on each anniversary with this printable anniversary journal binder. With journal prompts and photo pages included, you will never be stumped on how to record your special anniversary dates.
3.  Choose Your Own Anniversary Adventure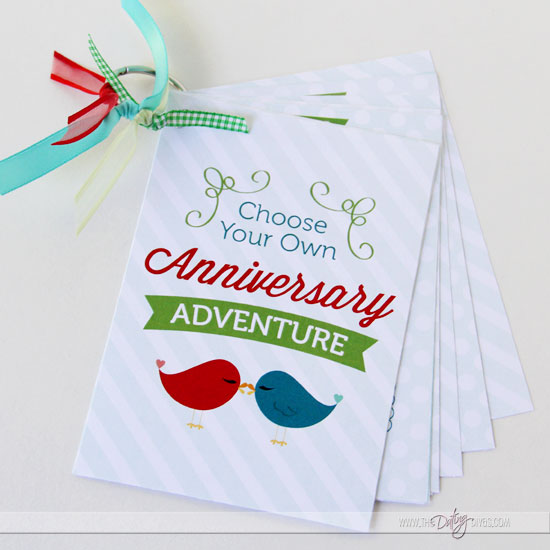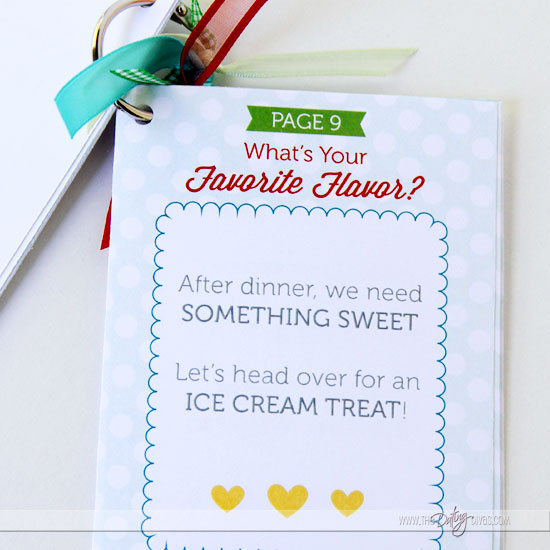 Get in touch with your inner adventurous side as you take on the challenge of choosing your own anniversary adventure. With different activities to choose from your night will be fun filled and sure to put a smile on both you and your spouse's face.
4.  Anniversary Love Note Set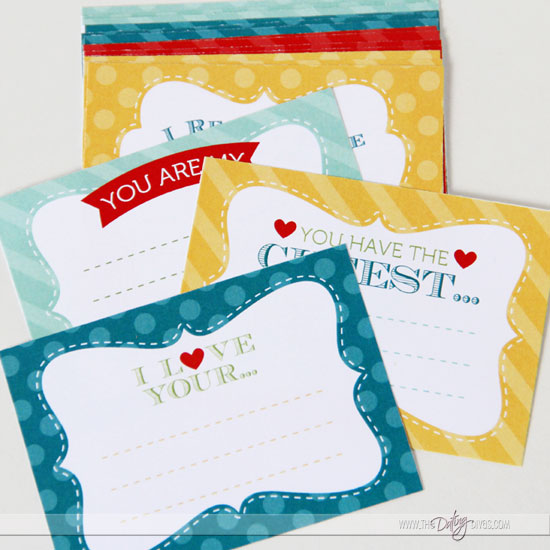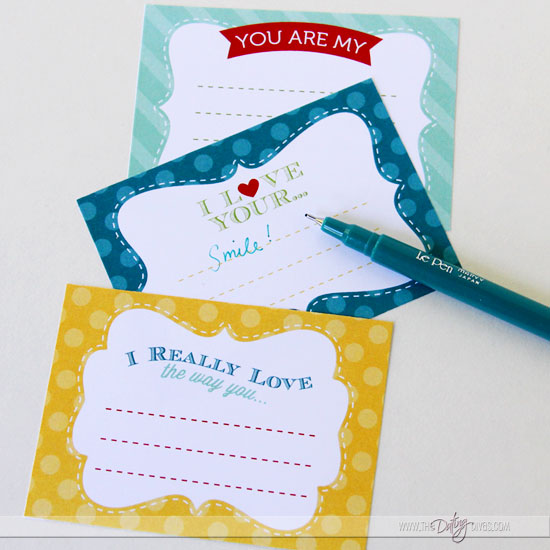 Print out these 'oh-so-cute' anniversary love notes to leave around the house. Let your spouse find the printable love notes and see how much you love them. We have even included some designed blank ones for you to make them your own!
 5.  10 Reasons I'm Glad I Married You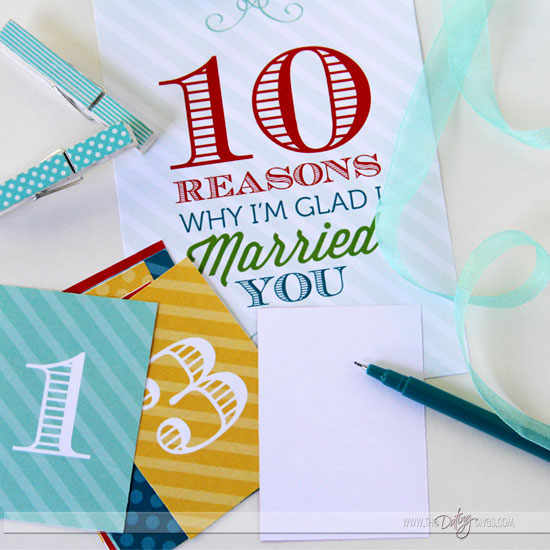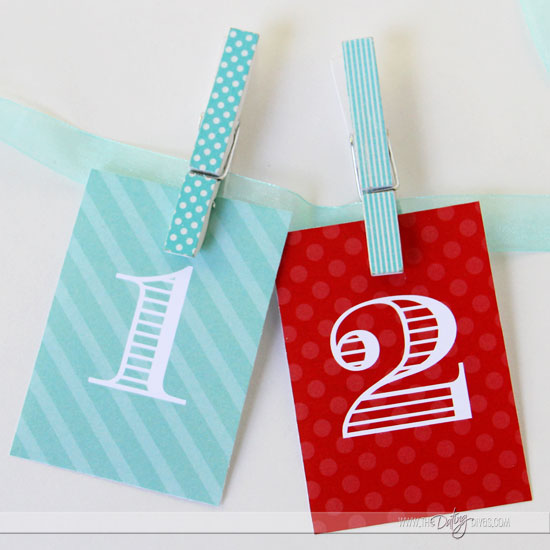 Make is spicy or make it sweet! Add in some extra anniversary romance with these cute cards. Just print, cut, and write down the reasons you are glad you married your spouse on these stunning done-for-you cards. Leave them as they are or embellish with ribbons and hang – let your creativity take over.
 6.  Anniversary Dinner Printable Set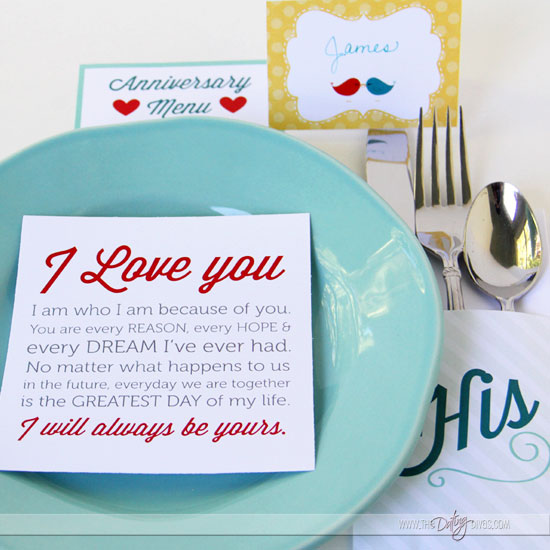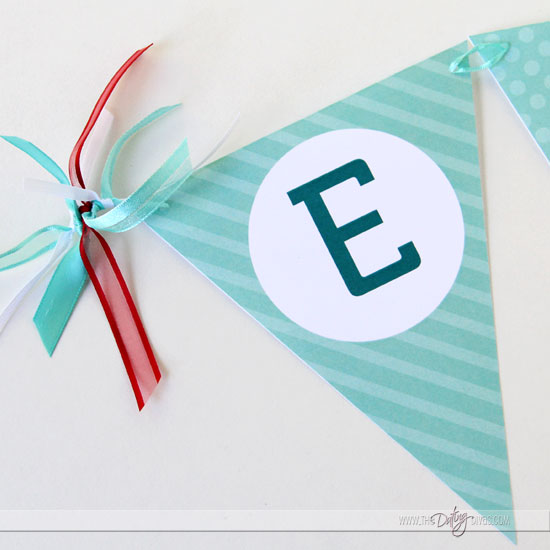 Make your anniversary dinner go from Drab to Fab with this amazing anniversary dinner printable set. It includes everything to spice up your dinner. From anniversary dinner menus to anniversary banners, and drink labels to tent cards, this set has you covered.
 7.  Frameable Art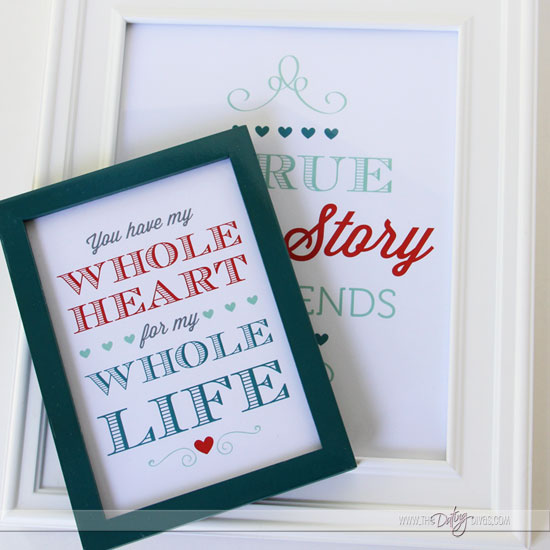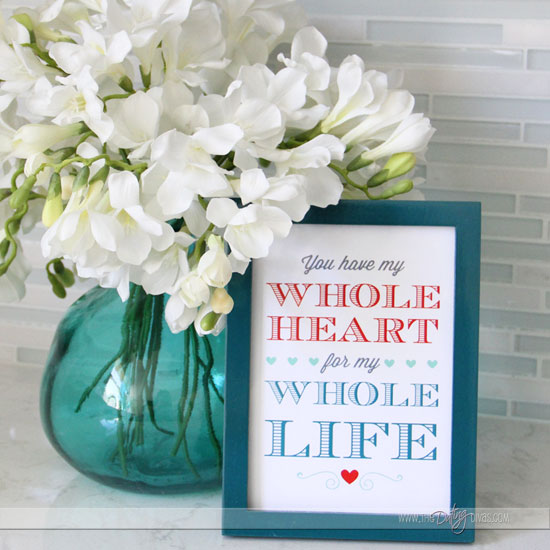 Choose from these two anniversary printables or use both and make the occasion even more special with these to-die-for frameable art sets. Grab a cute frame, snag the printable, and your décor is done for you.
 8.  Anniversary Gift Tag Countdown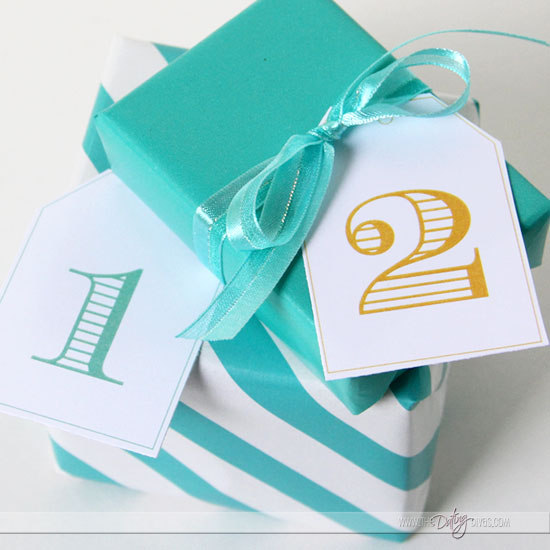 Can't ever seem to find the right anniversary gift ideas? These anniversary gift tags make it super easy to create a fun way to surprise the one you love on your special day. Wrap up as many gifts as the amount of years you have been married and attach the printed tags and walah your thoughtful anniversary gift is done.
 9.  Matching Anniversary Iron-on T-shirt Designs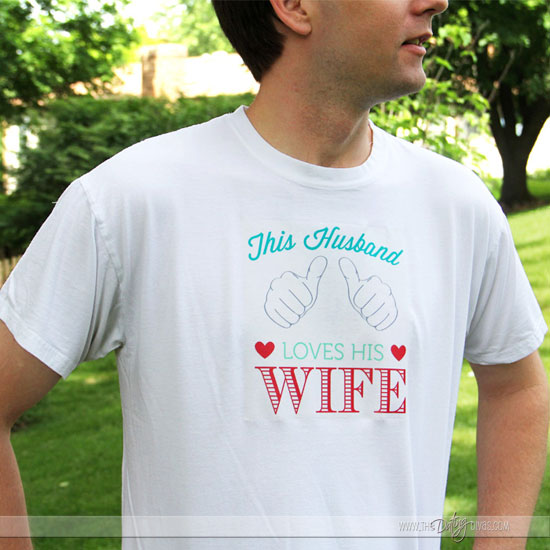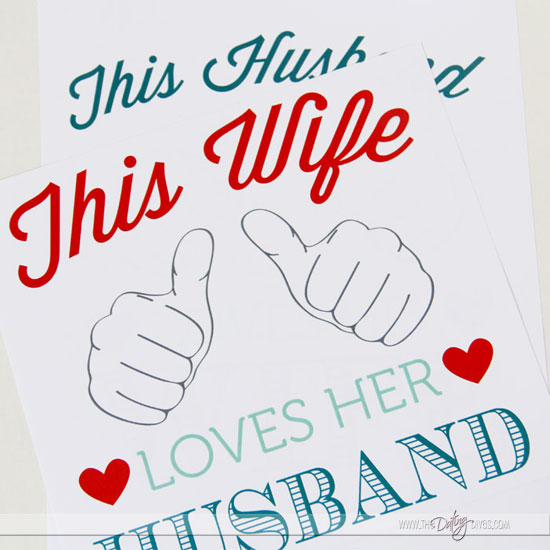 There is no need to plan an outfit for your anniversary date. Make your anniversary fun with these brilliant matching anniversary t-shirts. There is one for the husband and one for the wife. All you need is a plain t-shirt and some iron-on transfer paper.
10.  Cute Anniversary Cards
Need an adorable card for the one you love? We have 3 gorgeous anniversary designs for you to choose from and print. Just write in your sentiments and you are good to go!!
 11.  Anniversary Coupon Booklet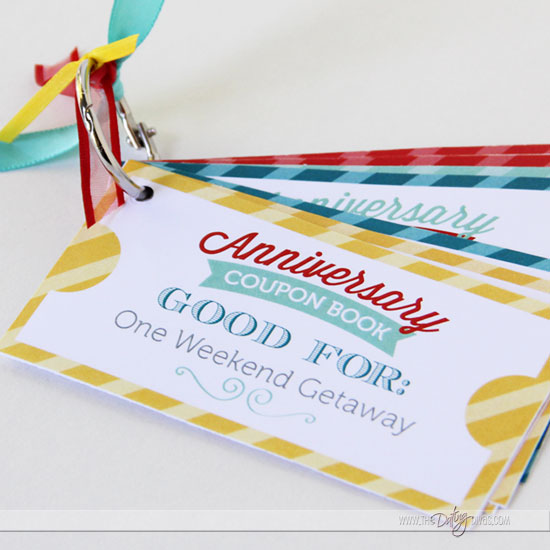 This is the perfect gift for anyone. With 15 different done-for-you coupons and 5 customizable designs, you can be sure to woo your loved one with the things they love. Our cards allow you to get creative with ribbons and embellishments. You just need a hole puncher and anything on hand.
12.  25 Amazing Anniversary Ideas 
And, if you want to see even more amazing ideas, check out our 25 other Amazing Anniversary Ideas. This includes creative anniversary dates, anniversary gift ideas, date nights at home and many more! Just click on each included interactive PDF links to be taken to our site to get the rest of the scoop.
I told you!! These ideas are incredible and this Anniversary Printables Pack is all you need to create a fun and memorable anniversary date.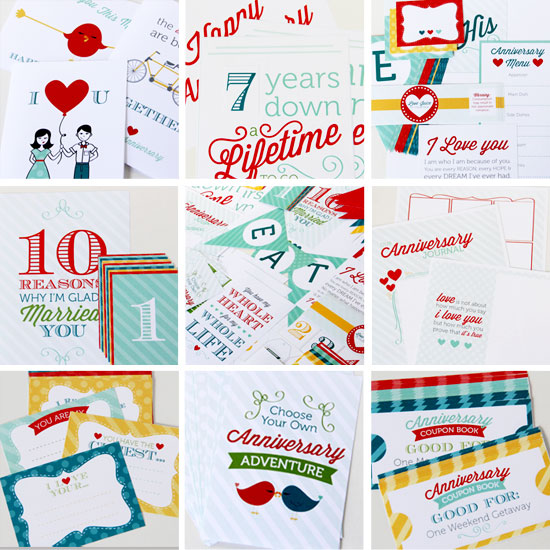 AND YOU CAN GET IT ALL FOR AN INCREDIBLE PRICE OF JUST $14.97.
 LET'S GET THAT ANNIVERSARY PLANNED!!!!


It's
ANNIVERSARY WEEK
here at the Dating Divas!
For this week only, grab our absolutely
FREE Anniversary Guide!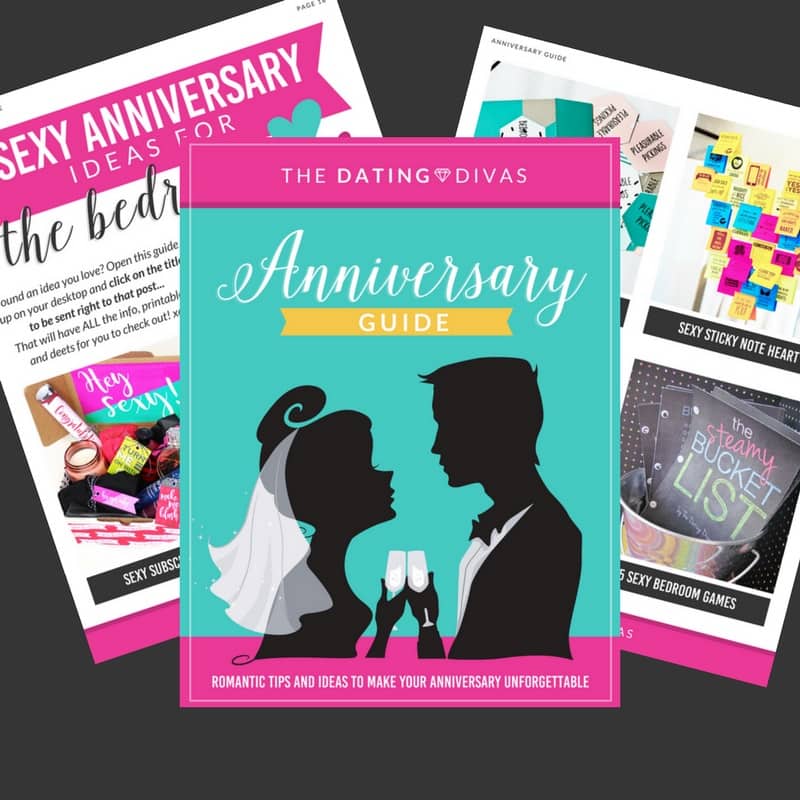 This baby is stuffed full, with over 25 pages of romance ideas, date ideas, gift ideas and sexy ideas to make your anniversary unforgettable. Snag it now while before the week ends!

(add it to your cart and checkout with no payment)
** For more creative anniversary ideas, be sure to see our  CREATIVE ANNIVERSARY GIFT IDEAS, & grab our INTIMATE ANNIVERSARY MOMENTS, &  see OUR SUITE RETREAT FOR 2.