Romantic Anniversary Ideas
Lets face it, celebrating your anniversary is something that you look forward to every year. It is hard to imagine when you first get married that it can ever get better. But it does! We all face hard times in our marriage, but we should have good times too. Focusing on the good always make the bad better. It is a frame of mind, that needs to pull us through.
We found some very sweet and simple ideas that you can do, to share an intimate moment with your spouse on your anniversary this year.  There should be something for everyone. Make sure that you make your spouse feel the love from you, and I hope that you have a wonderful anniversary!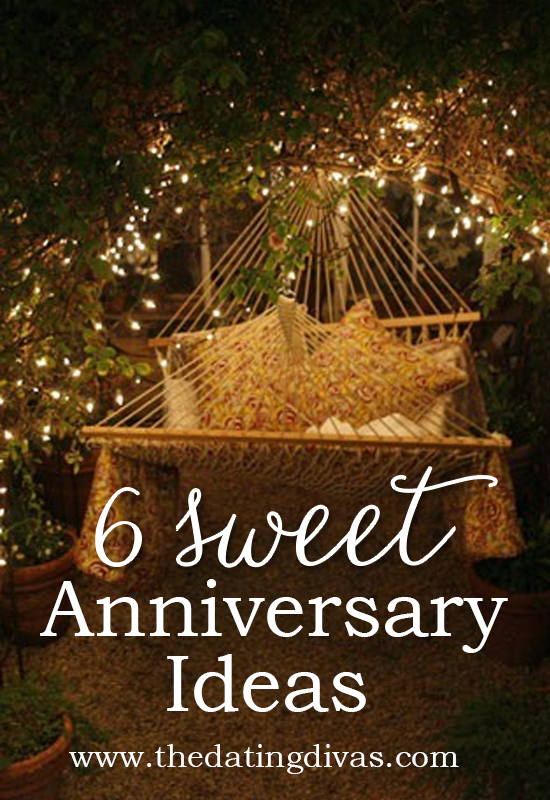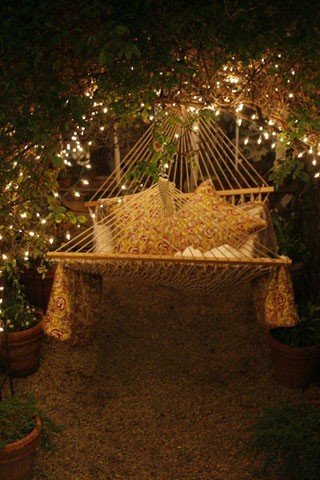 Set up the lights and change the mood of your night by creating a comfortable place to relax in. I would totally love to find this scene when I came home one night. Putting lights on the trees outside makes it the best idea.  Love that Tattoo has the rest of the post here.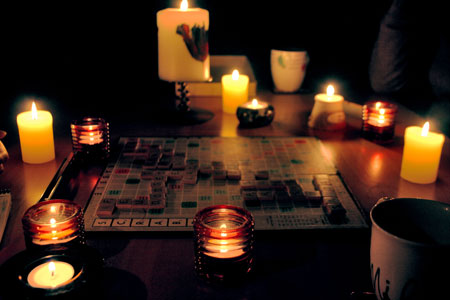 How about play a nice game of scrabble with this fun twist. Creative idea to have only candles lighting the room.  That would make for a great date night. Find the rest of this post on Love Actually. It is amazing how lighting can really help create a mood.
Golden Ticket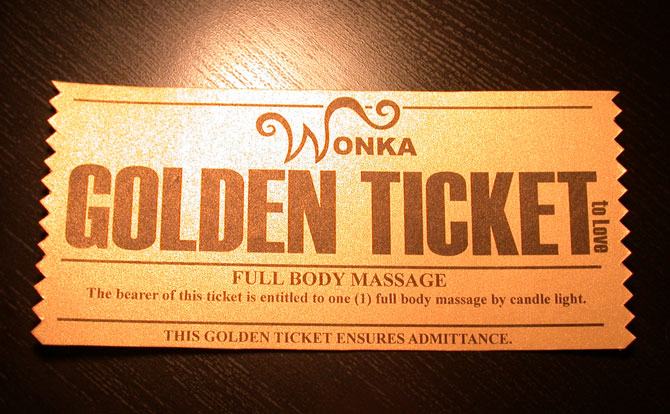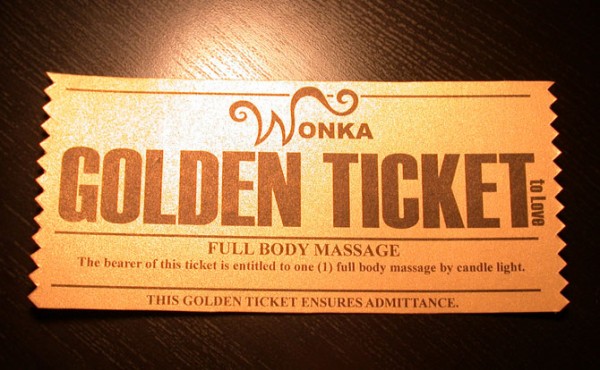 A golden ticket would be a great thing to find it one of your favorite treats. The best part about it, it that it gives that special someone a service. What a wonderful idea mixed with sweets and kindness.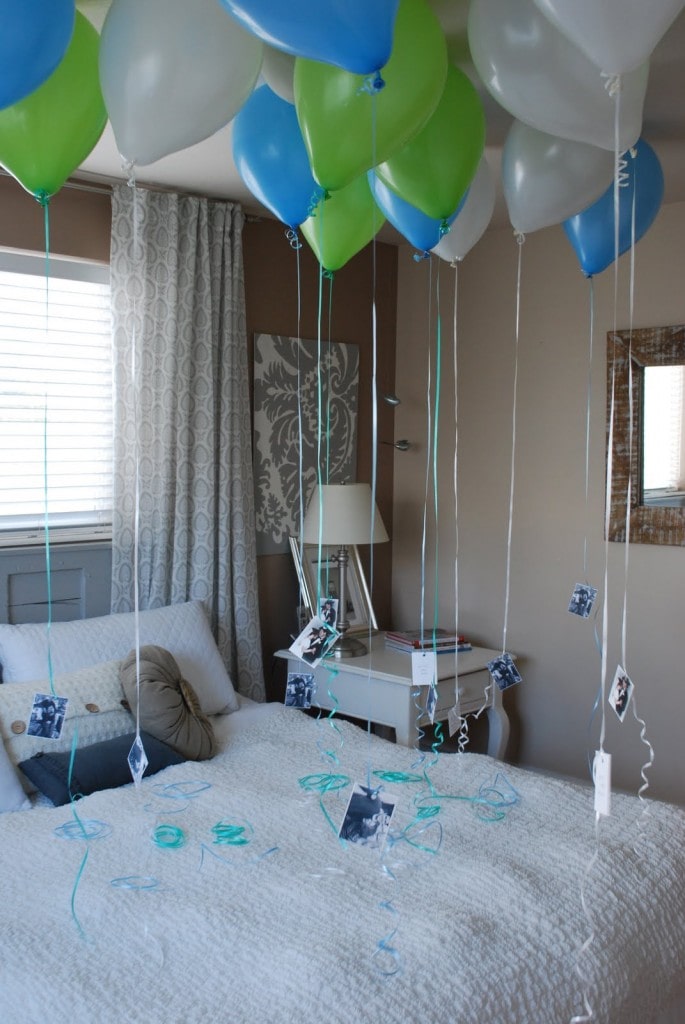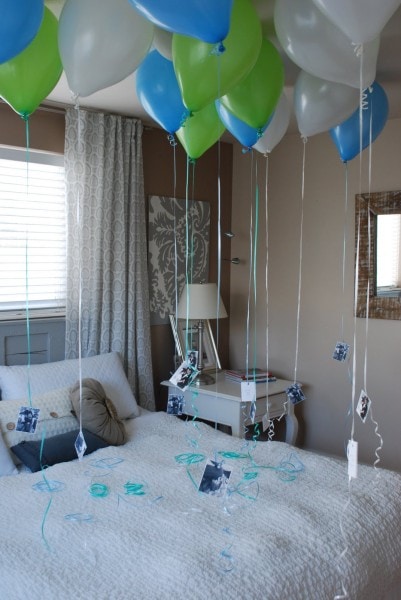 This had to be one of the most romantic things I have ever seen. Getting balloons and tying pictures to them with sweet messages. I love how they are all over the room and how obvious the decorations are.  Your spouse is sure to notice this, and it shouldn't take too long to do either. This is making my list of things to do this year. Shabby Nest has the rest of this amazing post.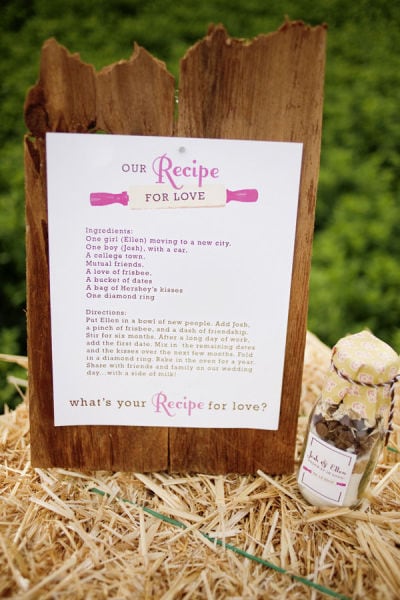 This personalized love note is one of a kind. This can be done in many different ways and is sure to make your spouse happy. Style Me Pretty has the rest of the post here.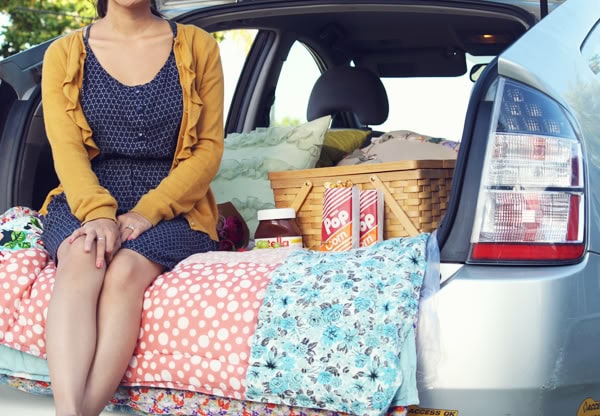 How about a Drive Inn, with that special someone. It is so romantic! Pack some of your favorite treats, set up the back of the car, and get ready for a fun night. This is one of my favorite date nights because it totally creates an intimate moment. Oh hello friend did a great job.
We hope that your next Anniversary is perfect for you! If you just LOVED these ideas and want more… check out last year's post Anniversary 2011: Intimate Moments.
For LOTS more anniversary ideas- don't forget to check out our whole archive with ALL of our anniversary ideas!!
Whatever you do for your anniversary, it will be special. Remember your number one goal is to make your spouse feel special and important. Remember what made you fall in love in the first place. It should be the ultimate celebration. Here's to many more anniversaries together. Good luck!!