Taboo for the Bedroom
You've never seen taboo like this before with words all about love and romance! Get your spouse to say "Hey sexy!" without saying any of the taboo words. We've created a fun and flirty bedroom game that engages both the heart and the mind. Change things up in the bedroom with a sexy game that might make you blush… This game has everything you need for a sizzling HOT date night that will help you connect with your spouse – on more than one level!


Disclaimer: This post contains affiliate links. To learn more about 'em, click here.
These fun, bold and sexy printables were designed by Messes to Memories.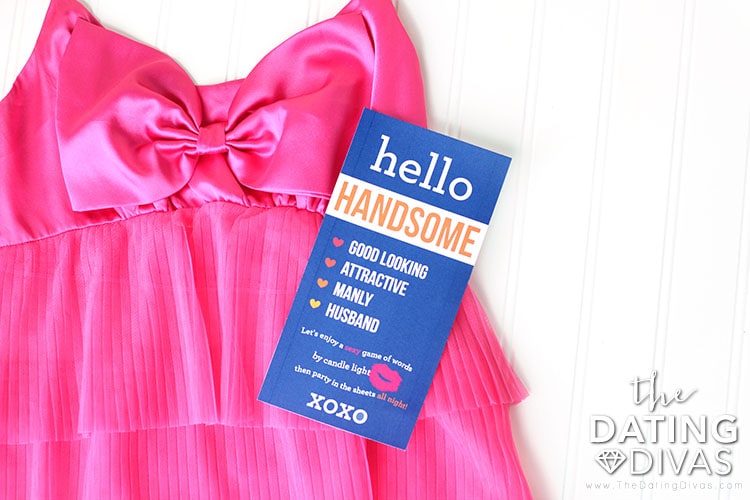 We've included two different invitations, one for wives to leave for husbands to find. For some extra anticipation, leave it out early in the morning with a sexy little outfit, your hubby will be thinking about you all day.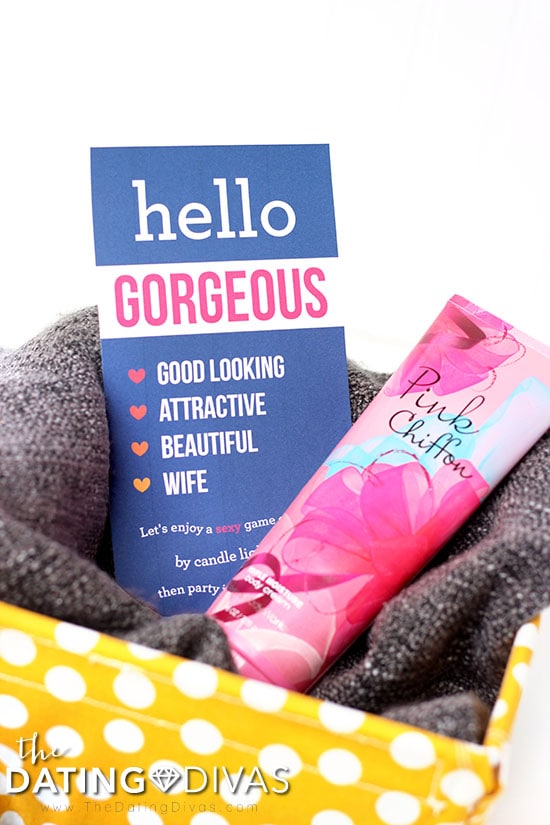 The second invitation is for husbands to leave their wives!! Hint for all the menfolk reading – your wife would love to find this invitation waiting for them with some chocolate, massage oil, and the sexy taboo game ready to go!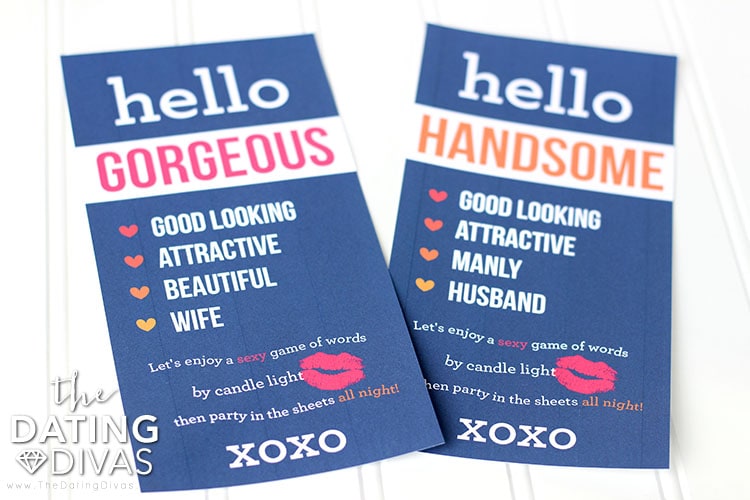 The cute little poem at the bottom says it all!
Taboo is pretty easy to play, but just in case you haven't played before or you need a little refresher, we've got a little instruction card to help you out. All you have to do is try to get your spouse to say as many keywords as you can in 30 seconds without saying any taboo words.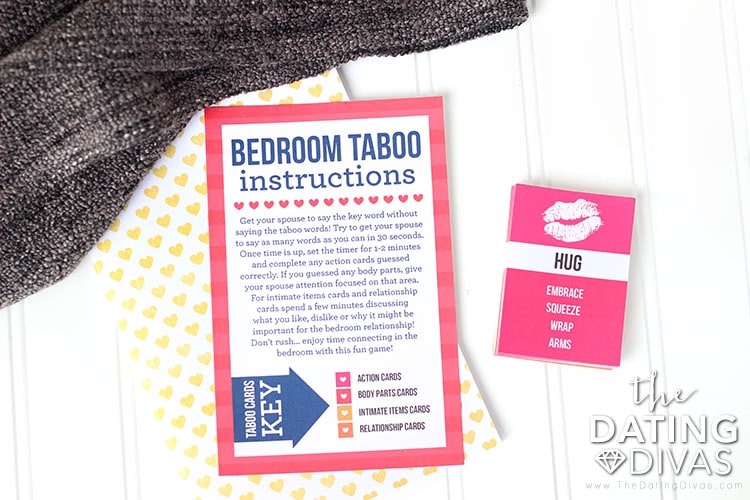 We've added a little twist by providing 4 different types of cards – action cards, body part cards, intimate items cards, and relationship cards.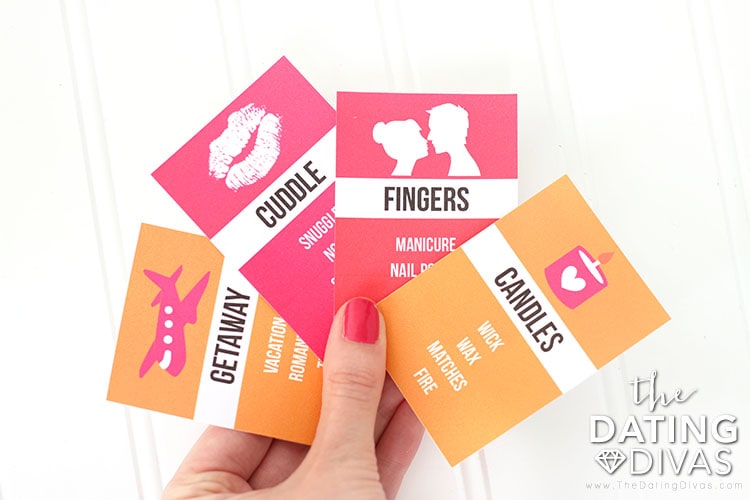 Once the time is up, set the timer for 1-2 minutes and complete any action cards guessed correctly. If you guessed any body parts make sure to give your spouse special attention focused on that area!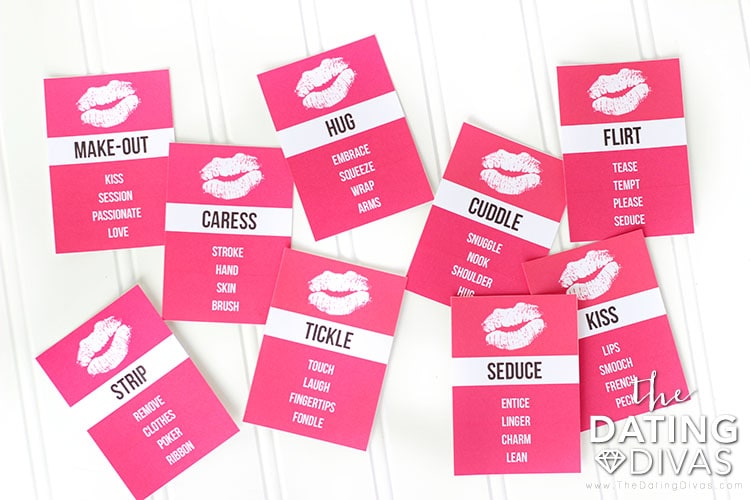 For intimate item cards and relationships, cards spend a few minutes discussing what you like, dislike, and why that particular word might be important in the bedroom relationship.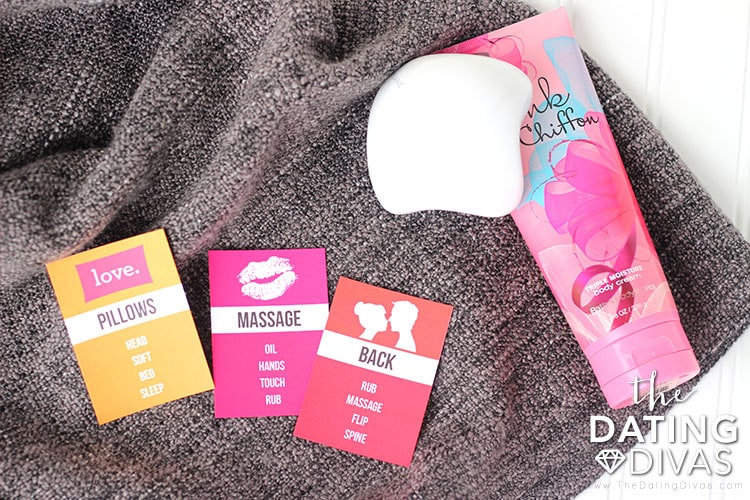 Of course, you can feel free to change the rules at any time because it's your game! If you want to enjoy a little back massage for more than 30 seconds, go right ahead. We love using a little tool like this for massages!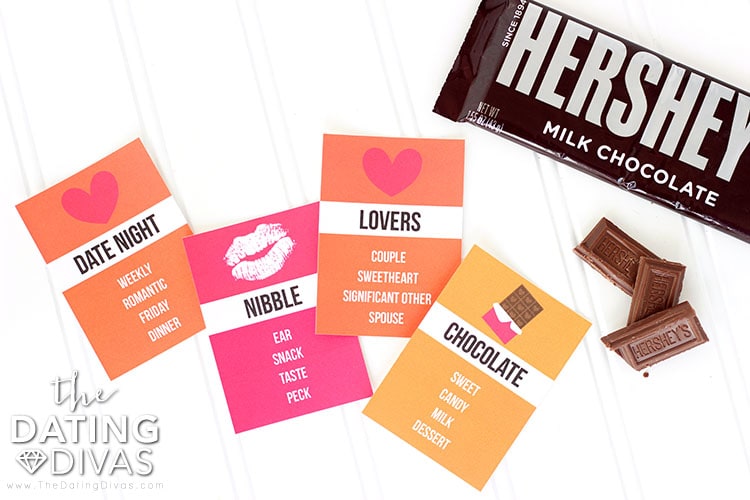 Go ahead and nibble some chocolate with your lover for your next date night!!
If you're looking to spice things up, even more, check out this spicy gift guide. We found tons of products to keep things exciting in the bedroom! We also can't get enough of The Game of Love – it is SO fun and a totally different game every time you play! Honestly, we could rave about it all day! One Diva bought it instead of an expensive dinner out for her last anniversary, and they have been singing the praises ever since!
Bedroom Taboo
Printables Designed by Carisa @ Messes to Memories Exclusively for The Dating Divas