Free Smores Bar Date Night Printables!
Summer is here which means: camping! And with camping comes the traditional dessert that everyone loves! You know what I am referring to – S'MORES! Traditional s'mores are a delicious treat in and of themselves, but pair this dessert with our fun date night idea and you've got an evening of tasty treats AND fun ahead! This date smores bar date night encourages you to break out of the traditional s'mores mold and get creative with different combinations to design a delectable dessert that will make you want, well, s'more!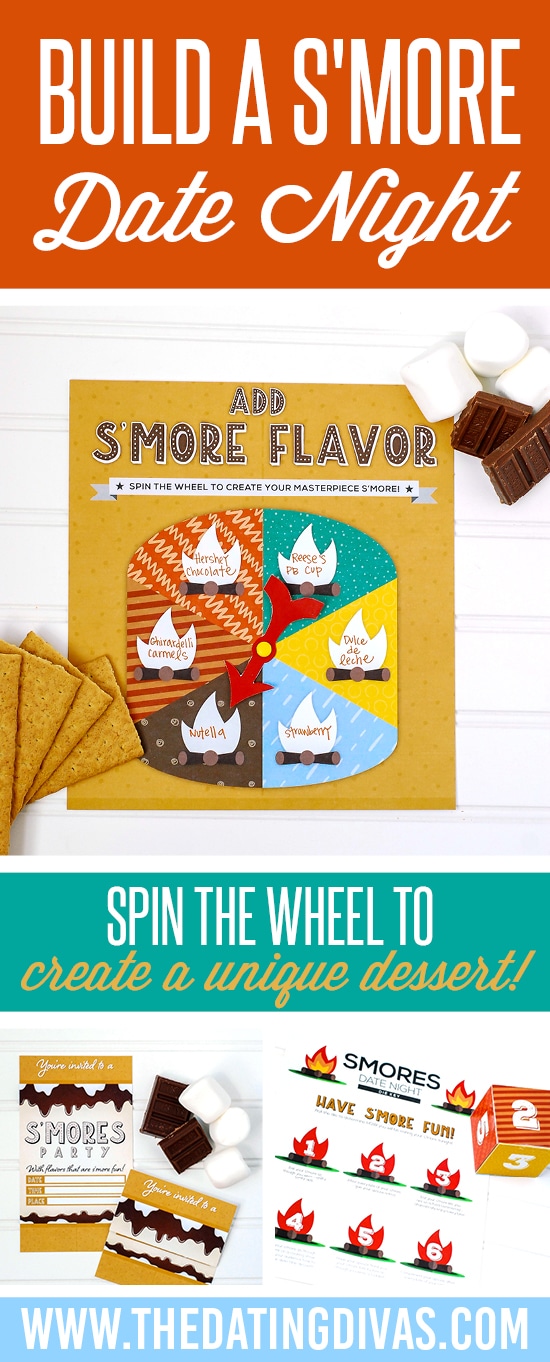 Disclaimer: This post contains affiliate links. To learn more about 'em, click here.
Melted chocolate covering a gooey marshmallow, sandwiched between two graham crackers. Yum! No wonder this dessert is a classic summer favorite! Delicious!
For this Smores Bar Date Night, all of the deliciousness of a traditional s'more gets amplified as you add additional flavors. Plus, with our Smores Bar date night twist, eating these s'mores will be anything but normal! From creating your unique s'more, to our date night activity – we have colorful and fun printables designed by the talented Joanna from JAB Creative Australia, She is seriously SO talented. I mean – just look at what she created: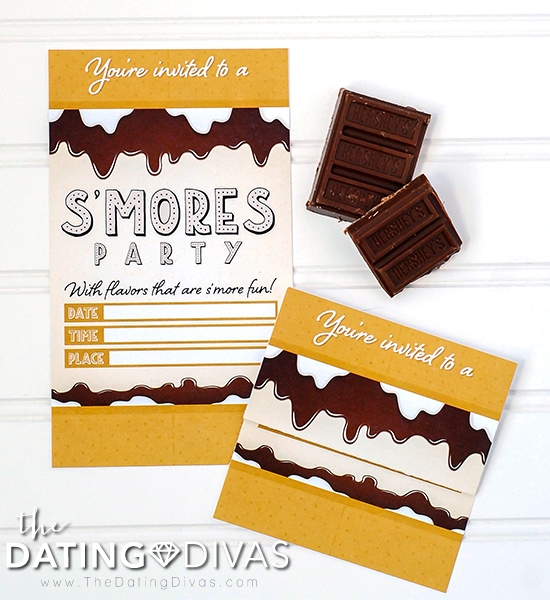 Start by inviting your favorite friends with this creative Smores Bar Invitation. Fill out the information for your Smores Bar Date Night and then fold it to disguise the information. Your friends will unfold the s'more to reveal the details of the date night.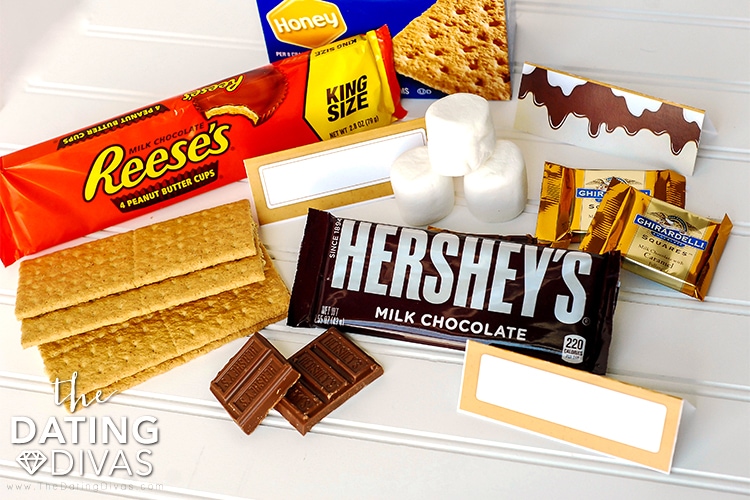 For the actual date night, you will want to provide the usual ingredients of Hershey's chocolate, graham crackers, and marshmallows. Then, you will want to also have six unique toppings that could be paired with these traditional s'more ingredients.
Smores Bar Recipe Ideas Could Include:
Nutella

Strawberries

Peanut Butter

Caramels

Reese's Peanut Butter Cups

Snickers

Whip Cream

Mints

Bananas

Chopped peanuts

Oreos (or even better, mint Oreos)

White Chocolate
So . . . basically anything sweet!
Whatever toppings you choose, you can display them on the table with printable food tents made to look like dripping s'mores! (I told you Joanna was an amazing designer!) Your smores bar never looks so tastey!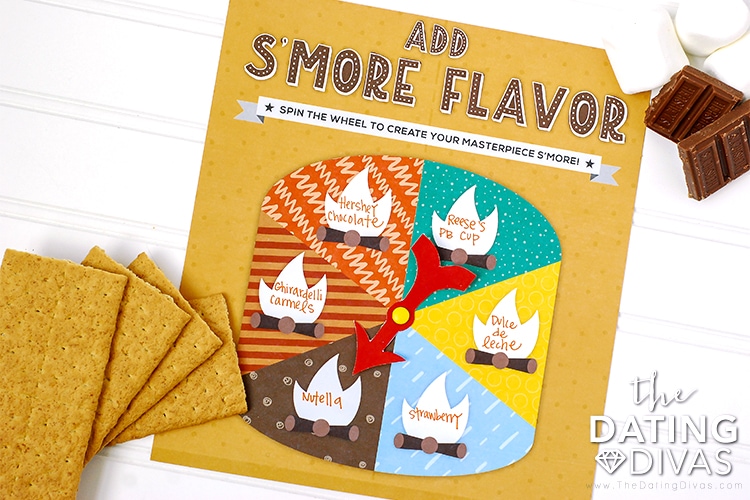 Choose six ingredients from the smores bar recipe list and fill in the printable spinner with the chosen toppings. Now it is time for the fun! Each person takes a turn spinning the wheel 1-2 times (or whatever you decide!) to determine which of the delicious toppings they will be adding to their s'more. Whatever smores bar ingredient(s) they spin, they add that to their s'more.
There are so many possibilities!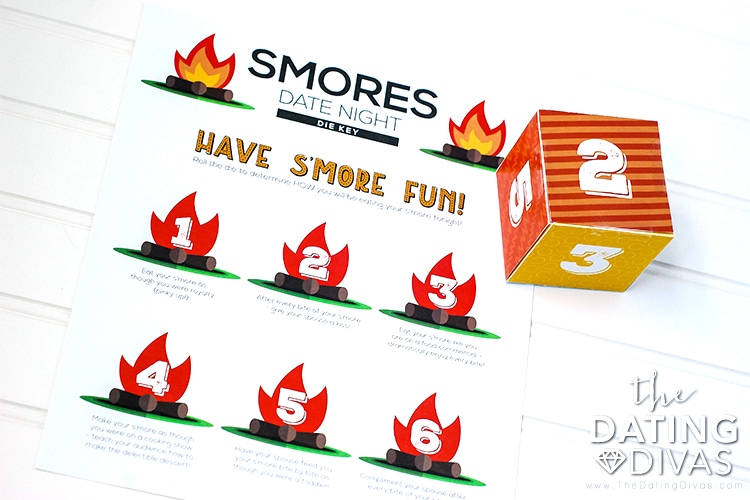 Once that scrumptious s'more is made, the fun isn't over yet. Our Smores Bar Date Night isn't just about creating your dessert in a creative way but also in how you eat it!
Now, have each person roll the die to determine how they are to enjoy their s'more. Depending on the number rolled, they might have to make their s'more as though they were on a cooking show or eat their s'more as though they were royalty (pinky up!). Use the printable key to know your fate!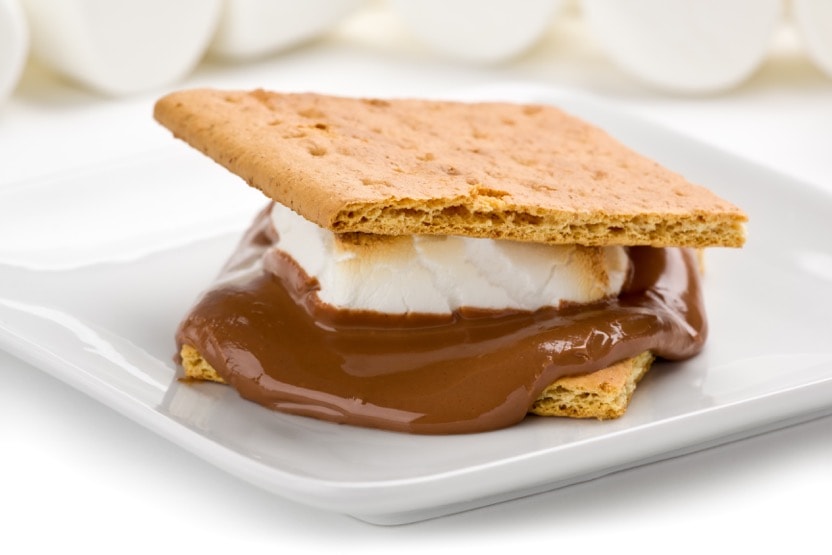 Yummy deliciousness is just a date night away! What are you waiting for? Invite your favorite people over for some food, friends and fun! You might just discover your new favorite treat and want s'more … errr … some more!
Build a S'more Date Night
Printables Designed by Joanna @ JAB Creative Australia Exclusively for The Dating Divas