Family Easter brunch ideas
Easter can be a hard holiday to come up with unique traditions, which is why I LOVE the idea of throwing an Easter brunch (the title "Bunny Brunch" just seems to fit nicely, so let's go with it!) With these cute ideas, your Easter Bunny Brunch 2022 is sure to be your best yet!
We've got tons of Easter brunch ideas for you, including food, decor, and games! And of course, free printable for you and your family to enjoy as well. Check it all out below!
Disclaimer: This post contains affiliate links. To learn more about 'em, click here.
Easter bunny brunch: The food
Every holiday brunch needs a few basic things. For example, food and decorations! Before we get into our fun family brunch idea, we've gathered 6 of our favorite food and decoration ideas from around the internet that are perfectly on-theme for Easter!
1. Bunny Cinnamon Rolls – Check out these bunny cinnamon rolls. How's that for an adorable Easter breakfast idea? This is easily one of my favorite ways to make brunch fun and tasty, and you can pull it off with a pre-made can of cinnamon rolls!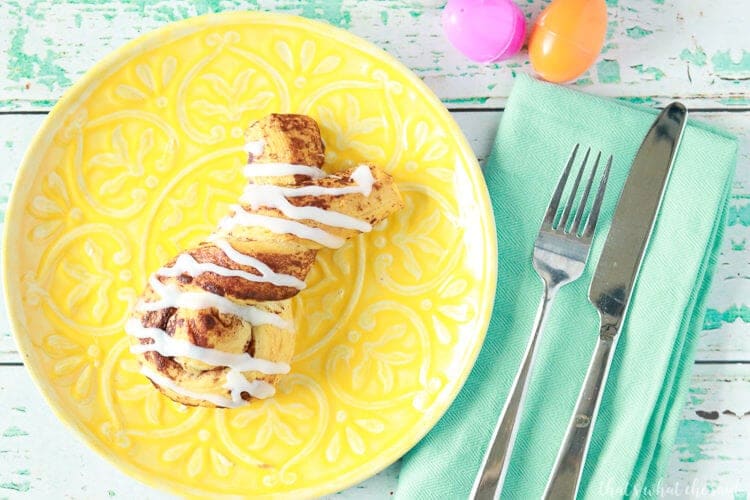 2. Strawberry "Carrots" – I cannot get over how cute these are! Maybe we should all just look at the food instead of eating it??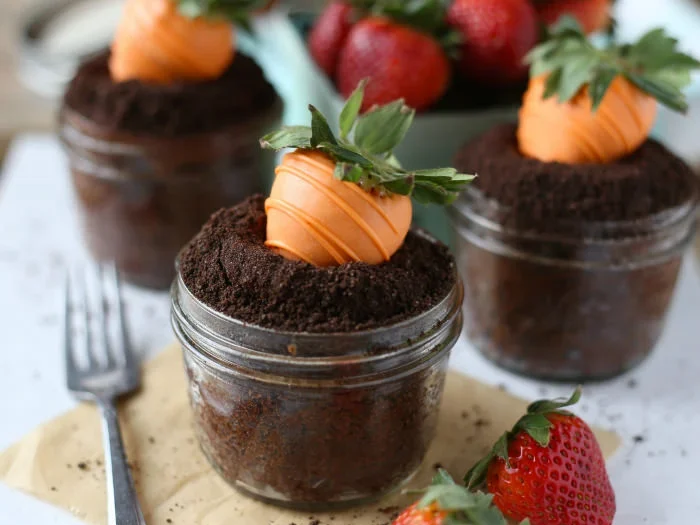 3. Cadbury Egg Nests – All right, I'm officially sensing a theme with these foods, and that theme is CUTE. These nests are so easy, and Cadbury eggs during Easter are a must!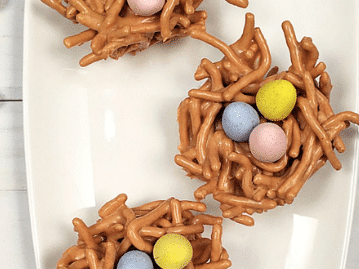 bunny brunch decor
Might as well make the decor cute too, right? At least no one will eat these designs! Check out these decorations to add to your Easter breakfast ideas.
4. DIY Carrot Napkins – SO simple and cute, this is one of those why-didn't-I-think-of-that ideas you can reuse year after year!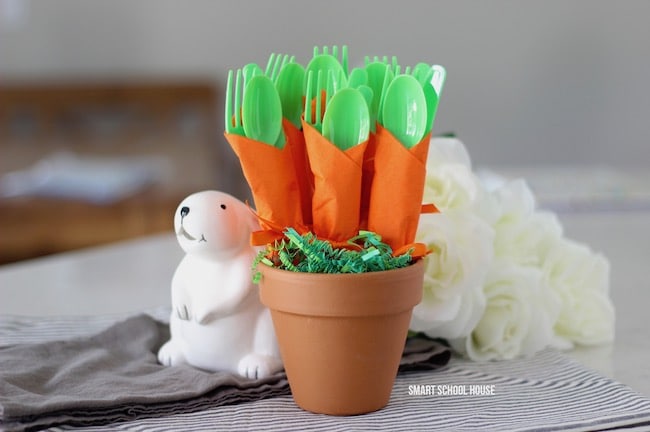 5. Easter Bunny Garland – I would find an excuse to keep this up all. year. long. Just look at those fluffy cotton tails! As an added bonus, you could totally have your kids help you with this garland.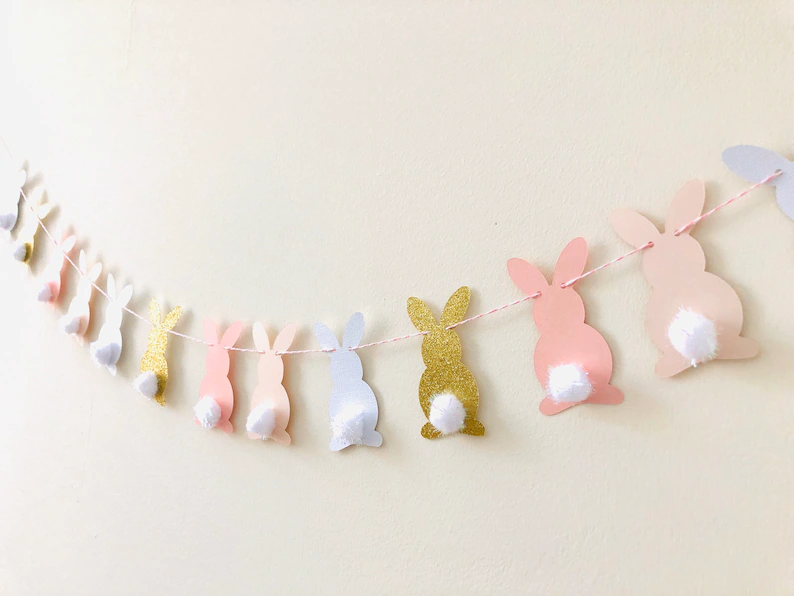 6. Trifle Bowl Centerpiece – If you aren't incorporating Peeps into your Easter decor, then is it really even Easter? This centerpiece is sure to be hit!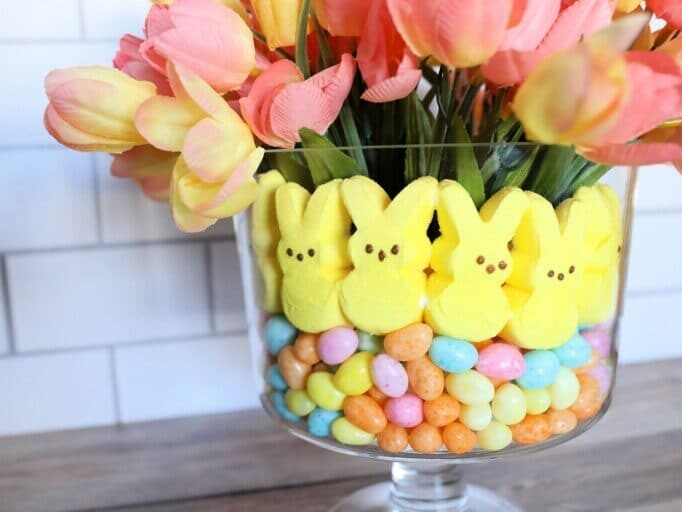 fun Easter Brunch games
Now that your brunch is darling AND delicious, all you need are some fun games! I am in LOVE with these delightful and fun printables. As always, you can grab yours for free below!
Here's what you will find in your FREE PRINTABLE Easter Bunny Brunch download:
Family Invite – Hype your family up for this cute activity by hanging an invite on the fridge or slipping it under their bedroom doors before they wake up!
Brunch Games – An Easter word scramble and a word search to entertain everyone during your brunch! Print one off for each guest, and race to see who can finish first.
Pin the Tail on the Bunny – All you need for this one is some tape, cotton balls, and of course our cute printable! Hang the bunny up, blindfold your guests, and let them try to pin the tail on the bunny.
Family Egg Love Notes – These adorable notes are perfect to cut out, roll up, and hide in Easter eggs! We've got plenty of fun notes for everyone in the family, blank notes where you can write your own special note, AND a special "after party" intimate note for your spouse! (Be sure to keep that one separate from the others! Hide it in a special egg just for your spouse, and you're sure to make them egg-stra hoppy!)
"Guess How Many" Jar Tag – Whatever size or shape container you decide to use, we've got a tag that will fit! Fill your jar with jellybeans or another Easter treat, and see who can guess how many are in the jar!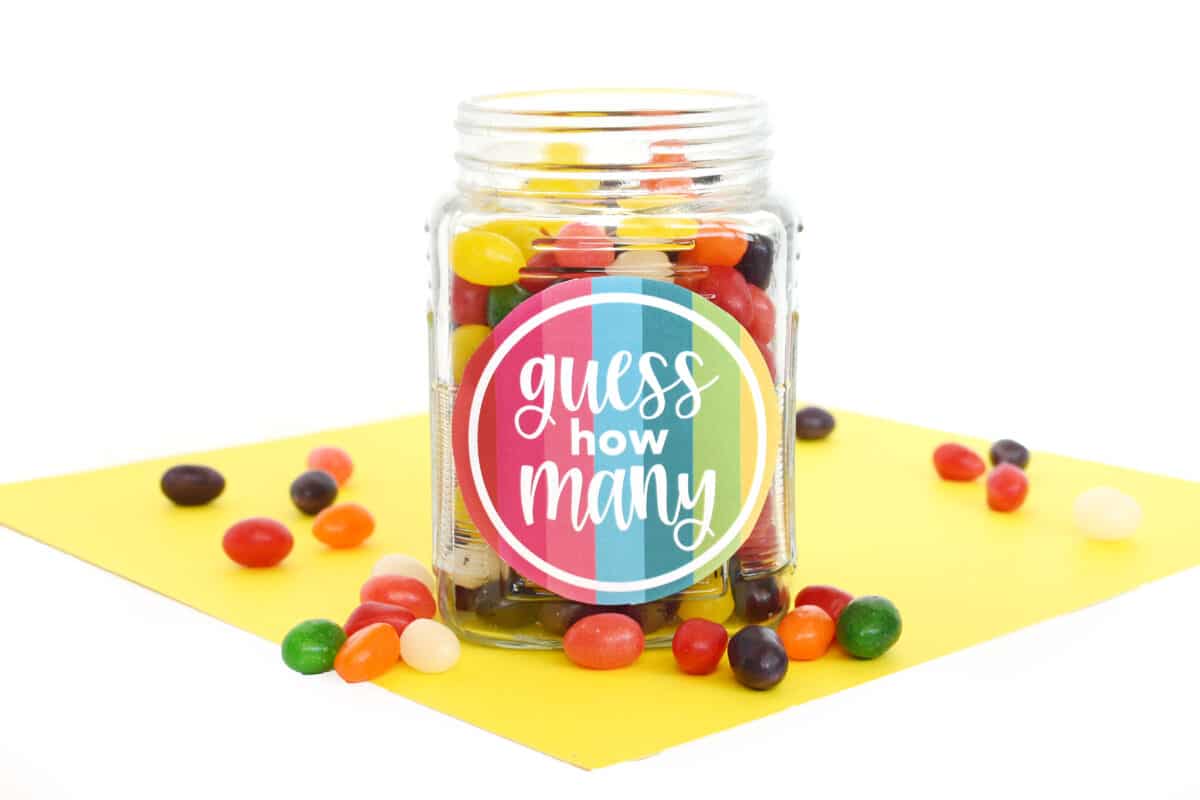 Easter Brunch 2022
As you can see, we've covered everything to ensure your Easter bunny brunch is packed full of fun and flavor! It is bound to be the best meal your family enjoys all month!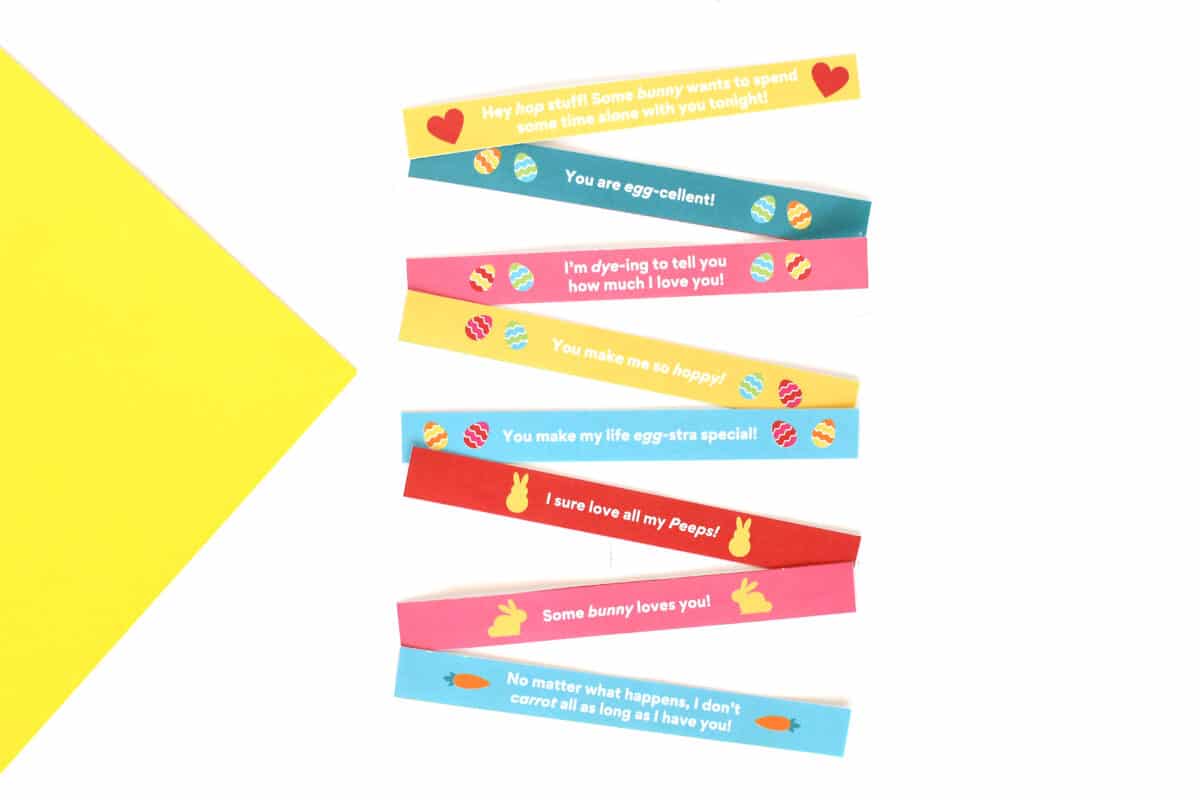 Grab your free printables below, and have a very Hoppy Easter!
For even more Easter fun, make sure to check out: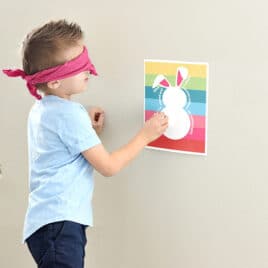 Easter Bunny Brunch
Printables Designed by Nichelle exclusively for The Dating Divas