Fill-in-the-Blank Christmas Games
Are you hunting for some quick last minute Christmas party ideas? In need of some fun and easy games where everyone in the family can participate? These crazy stories for Christmas will have everyone rolling with laughter and can be reused over and over again. They're absolutely perfect for a Christmas group date, family block party, or even a classroom party because all you've got to do is print! So instead of adding one more thing to your holiday season to do list, let us help you out with these silly stories!

Disclaimer: This post contains affiliate links. To learn more about 'em, click here.
Aren't you just head over heels in love with these buffalo check designs?! Carisa from Messes to Memories created the simply beautiful printables for our crazy Christmas phrases game. She is such a design genius! Now that she's done the hard part, all you've got to do is click print and you'll have these fun ideas all set. This might even need to become a yearly Christmas tradition, in which case, you'll want to pin it so you can always find it in just a few clicks.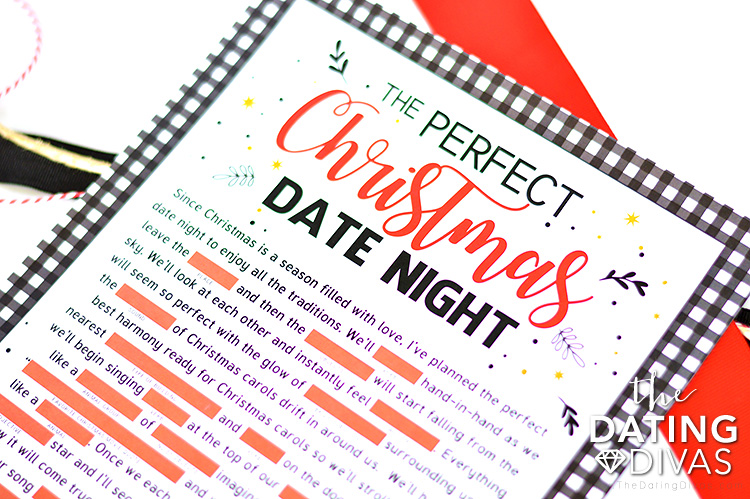 We've included TWO versions from you to choose from (or you can use both)! The red set is an imaginative scenario about The Perfect Christmas Date Night. It's a great story to use with your spouse on a real Christmas date night. You could turn it into a full date night by trying the best you can to reenact the silly date night you create in the story or you could just add it as a fun game to one of our other wintery dates. We love the Cozy Car Date and think this would be the perfect addition to make it more Christmasy. Or you could grab the Christmas Countdown and add these to one of your nights of fun!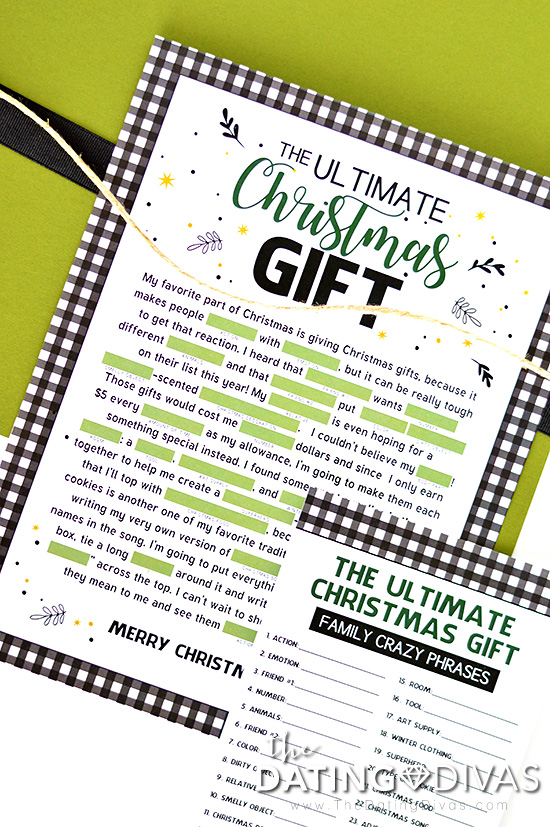 If your whole family likes filling in these crazy phrases, we've got a version the kiddos will enjoy too. In The Ultimate Christmas Gift, you'll create a silly story of one kid who is trying to create the best gift he can for those he loves. The kids will want to try this story over and over again!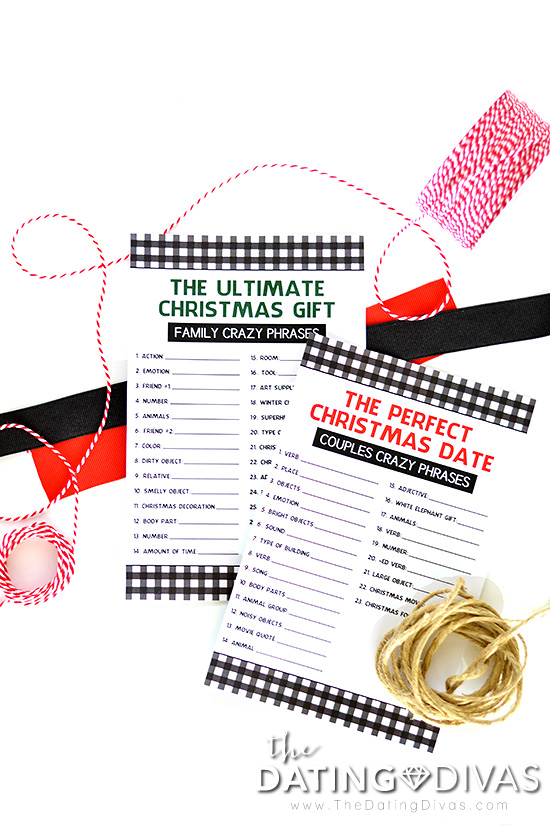 We even put together a 'key' for each of the stories to make the story more of a surprise for everyone participating. If you all want to do it at the same time, just print multiple copies of the key and let everyone fill their own out.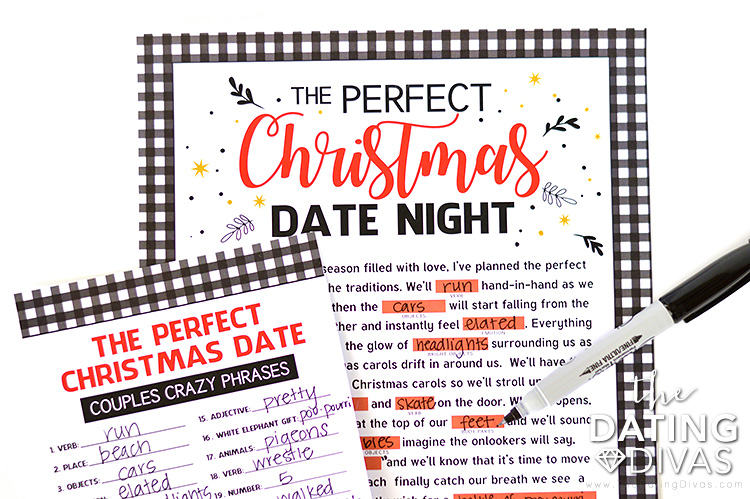 So go ahead, get started with your Crazy Christmas Phrases and make a silly night filled with laughter happen without all the fuss. Pin it for later or just print and go!
To make this Fill-in-the-Blank Christmas Date night all come together, be sure to grab a great quality paper cutter and nice cardstock.
SaveSave
Crazy Christmas Phrases
Printables Designed by Carisa @ Messes to Memories Exclusively for The Dating Divas