DIY CHRISTMAS GIFT AND DATE NIGHT BASKET
Baby, it's cold outside! Get inside and cuddle up with the perfect date and gift idea- a Christmas Cuddle Kit! Make this cute DIY basket that contains everything you need for a cozy Christmas date night at home!

Disclaimer: This post contains affiliate links. To learn more about 'em, click here.
Outside the temperatures are dropping, and you know what that means, cuddle weather! There's nothing better than coming inside from the cold and wrapping up in a fuzzy blanket with your sweetie. We've put together the perfect Christmas Cuddle Kit that makes a delightful date night and easy gift all in one!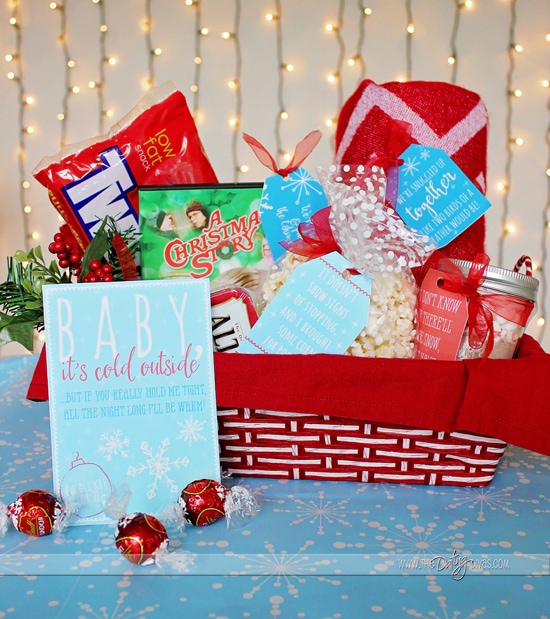 Our gorgeous printables, designed by the FABULOUS Kristin at CDotLove, make it a breeze to throw together this beautiful DIY cuddle basket! She's whipped up a darling printable invitation, cute gift tags and some bonus Christmastime lists.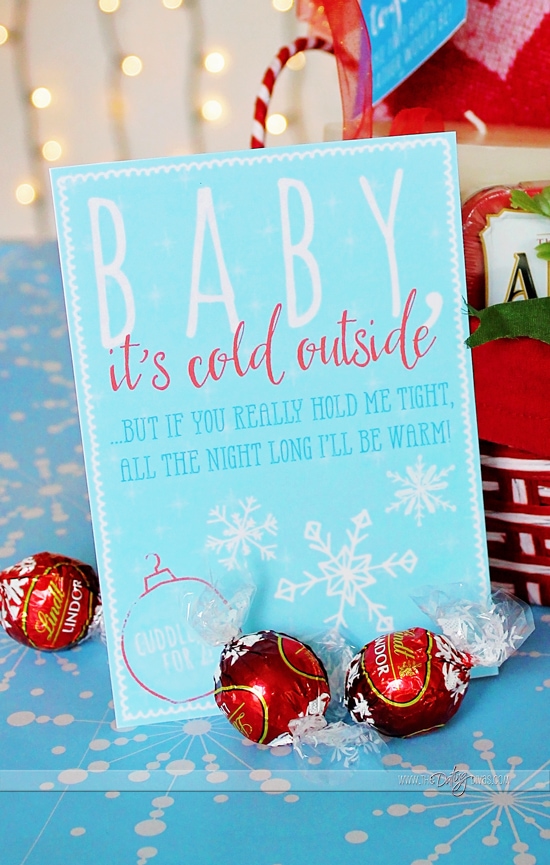 To create the Christmas Cuddle Kit, you'll need a pretty basket and our printables. The gift tags, inspired by romantic Christmas songs, will help you gather all the other materials needed!
Printable Gift Tag #1- Snuggle Gear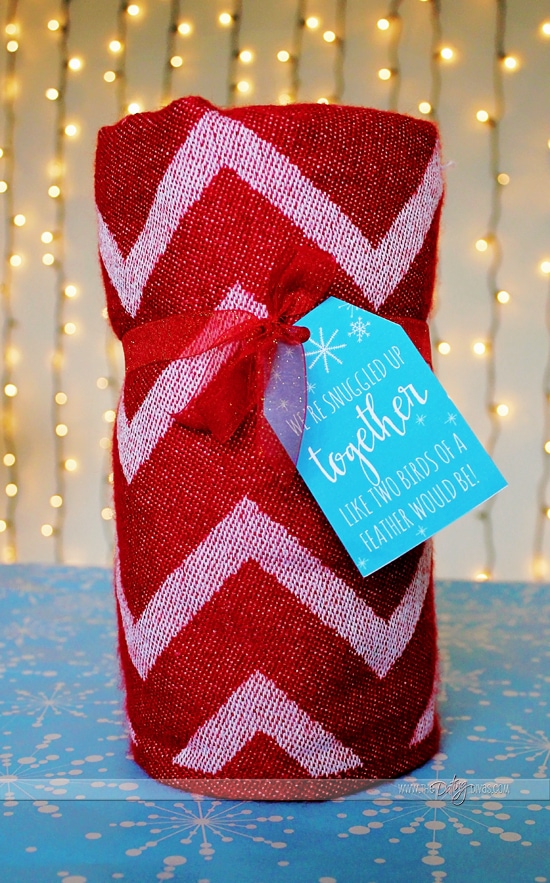 We're snuggled up together like two birds of a feather would be!
The first thing you need in your cuddle basket is some snuggle gear! Tie this tag onto a super soft blanket, fuzzy socks, adorable pillow

or DIY rice warmers. Your man won't be able to resist getting cozy and close!
Printable Gift Tag #2- Roaring Fire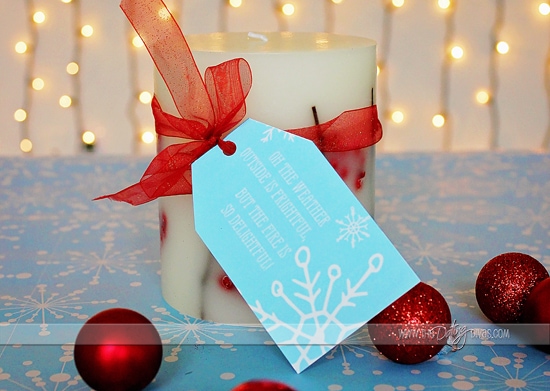 The weather outside is frightful, but the fire is so delightful!
It wouldn't be Christmas cuddling without a romantic fire! This tag can be used for anything to set the mood; a yummy smelling candle, matches to start your fire, or a string of Christmas lights. Don't have a fireplace? Use this glowing Youtube fire on your TV screen!
Printable Gift Tag #3- Toasty Drinks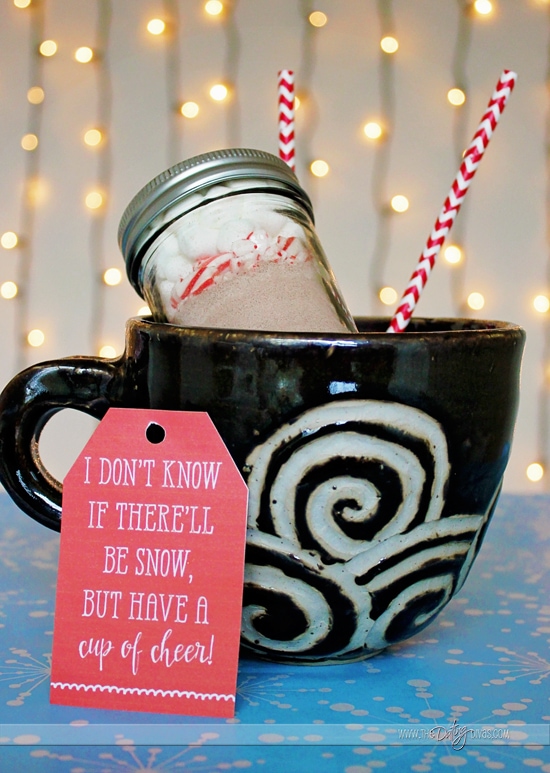 I don't know if there'll be snow but, have a cup of cheer!
A cup of rich hot chocolate to warm your insides is a MUST in your cuddle kit! For extra cuteness, put your mix, marshmallows and other yummy toppings all together in a Hot Cocoa Jar. Delicious Hot Chocolate Spoons
can be another fun way to spice up your drinks. If you aren't a cocoa person, grab some apple cider or tea. Don't forget to add an extra big mug to share (with two straws!) or get some adorable His and Hers Mugs
!
Printable Gift Tag #4- Snacks to Share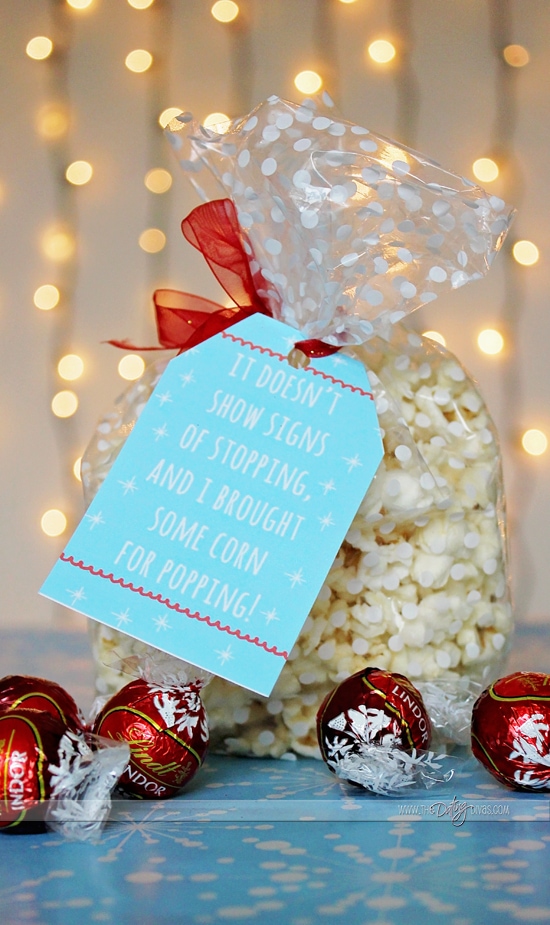 It doesn't show signs of stopping, and I brought some corn for popping!
Add some Christmas treats to make your cuddle kit even more delicious! A festive Holiday Popcorn or this Santa Mix make the perfect snack for your basket. For dessert, get long licorice strings to enjoy "lady-and-the-tramp style" (WINK!) or share some chocolates. Make them even sassier by using Diva Sarina's Santa Baby Chocolates or Merry KISSmas chocolates!
Printable Gift Tag #5- Festive Entertainment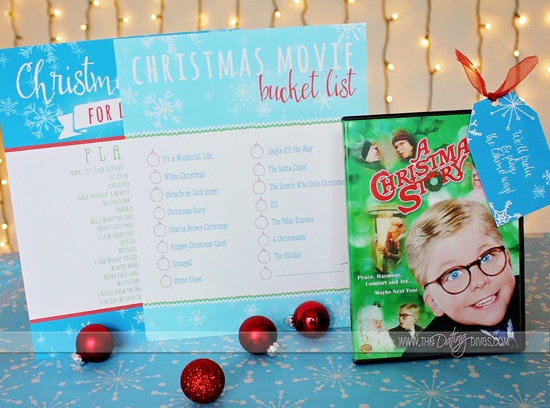 We'll frolic and play, the Eskimo way!
Your cuddle basket should also include some entertainment! This is where the Christmas fun begins. If you want to snuggle up and relax, include a favorite Christmas movie. Print out our free printable Christmas Movie Bucket List to make sure you don't miss any favorites this season!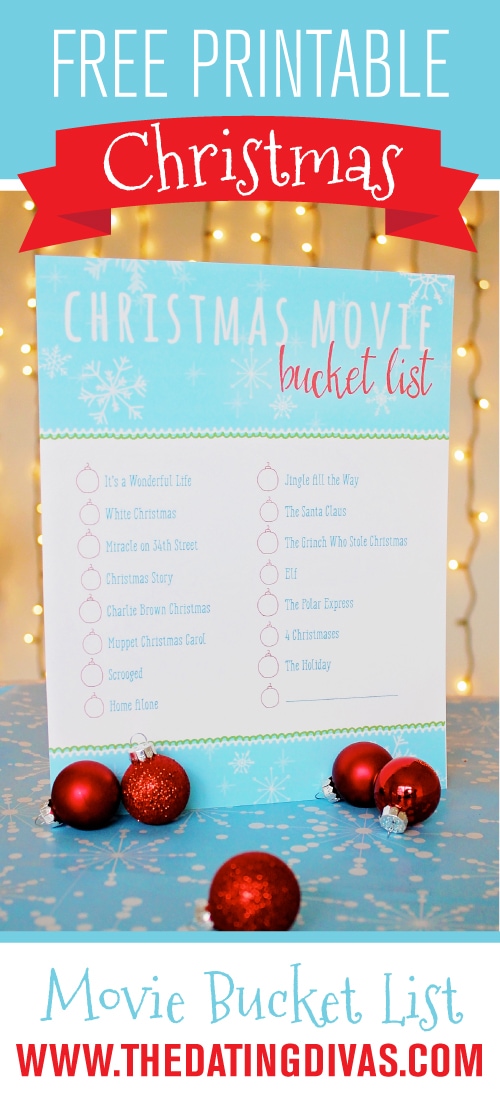 Feeling a little more romantic? Use our printable Christmas Songs for Lovers Playlist to put together a soundtrack for some slow dancing by the fire. YES please!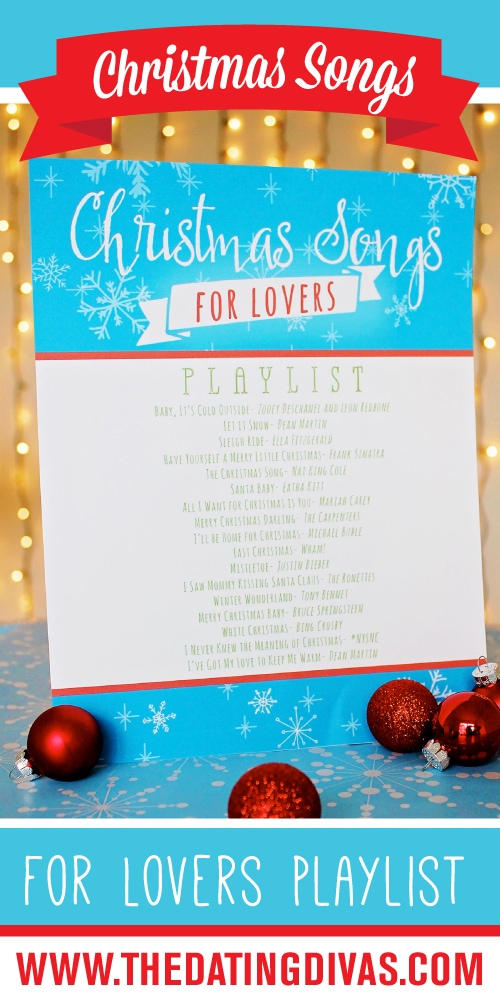 If you want a little more fun and frolicking, add a card game to your cuddle kit or print out some Christmas Conversation Starters, Christmas Trivia
or Christmas Mad Libs
to play together!
Printable Gift Tag #6- Cozy Kissing!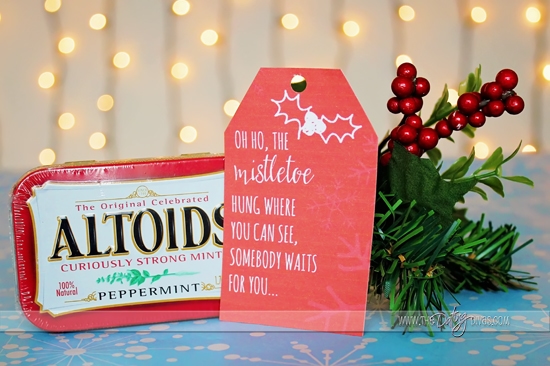 Oh ho, the mistletoe hung where you can see, somebody waits for you…
All of the cuddling going on with your handsome man is bound to heat things up! Spice up your cuddle basket by adding a sprig of Christmas mistletoe, mints or gum, and yummy tasting holiday lip balm. And don't stop there! Continue the Christmas loving with some warming massage oil
or warming lubricant
. Baby, it's not cold INSIDE!
Wouldn't the Christmas Cuddle Kit be such a fun surprise for your husband to come home to, after being out in the cold? This DIY basket makes such an adorable gift and SUPER easy date night. Grab your printables below and get ready for some serious snuggling!
Christmas Cuddle Kit Printables
Printables Designed by Kristin @ CDotLove Exclusively for The Dating Divas