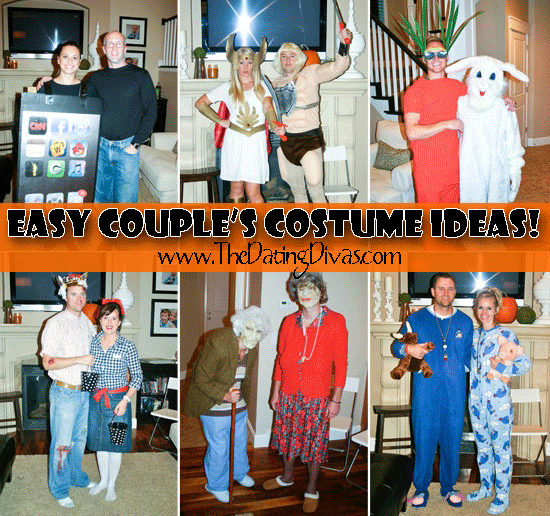 Halloween is right around the corner! Date night is the perfect night to put heads together with your spouse and come up with a fun couple's costume idea! Each year, my fabulous friend, Kristi throws a couple's Halloween costume party
.   Each couple brings a favorite dish to share and also their best couple's costume idea! Last year was no exception! Couples did not disappoint!  Some costumes can be ready within minutes, others may take a bit of time!  Along with great costumes, we always do fun things to celebrate this festive date night! Here are a couple ideas:
The Runway
Once all of the couples arrived, we did a couple's catwalk. Each couple had to walk down the runway and strut their stuff. It was fun to see each couple and their costume idea.  Once the runway walk was over, we had a secret vote for our top three favorite costume ideas. Each person closed their eyes and the host read off the costume names. We raised our hands if that was our pick. "Grandma and Grandpa" were the winners!
Scary Movie Game Charades
After the top costume was selected, each couple was given a title of a scary movie. The couple then had to act out a scene from that movie.  Couples then had to try and guess the scary movie.  The couple who guessed the highest number of movies correctly was the winner.
If you are looking for more fun Halloween activities to make your party more memorable, check out Stephanie's Clue date or Kiirsten's Halloween-Themed Clue Party! Kari also hosted a "Black & Orange" Halloween Party that was a hit – you will want to check this post our for the food alone!!
Now… here is a closer look at the costumes…
Jack and Jill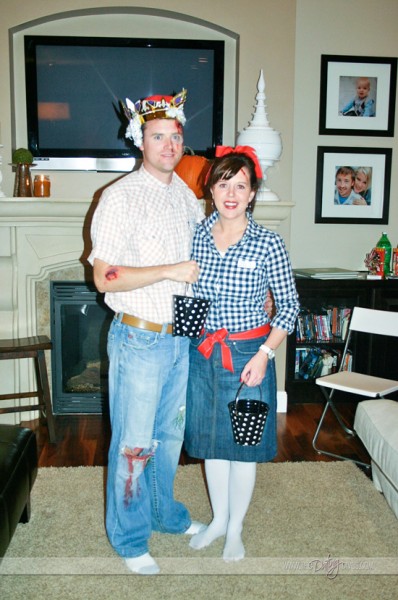 Steve Jobs and the IPHONE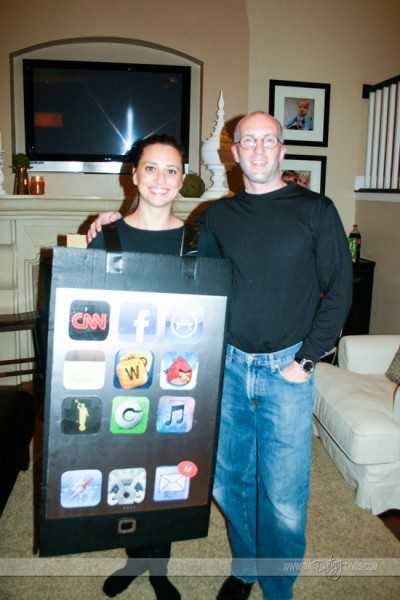 A Bunny and Carrot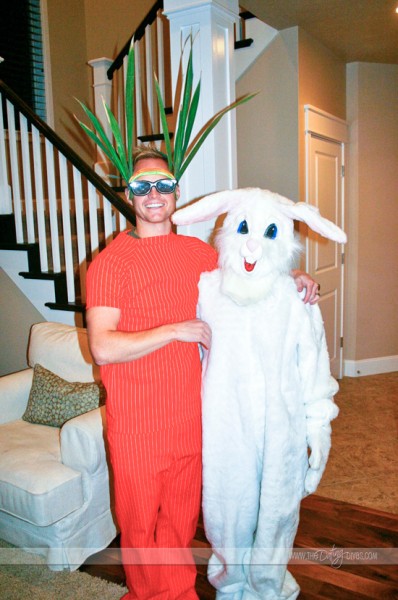 Babies in PJ's
Grandparents
(This was the winner of the night!  We could not tell what couple was under those masks!)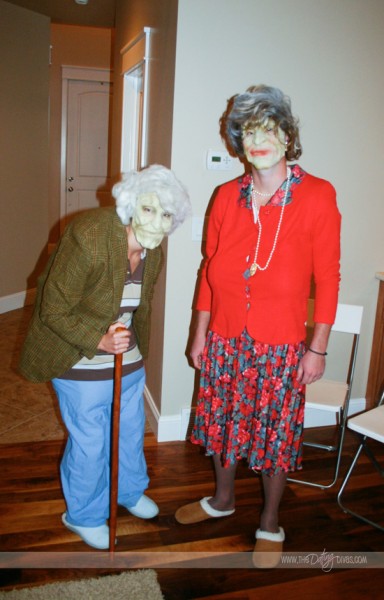 He-man and  Shera
Ok, so I've got to know… which costume idea do YOU like the best?
Happy Halloween! 🙂