Couples Minute to Win It Games
Do you love Minute to Win It games? Watching
this
TV game show gives us ALL the game show feels! If you haven't seen it, STOP everything you're doing and go check it out right now! Trust me!
The truth is, I have a secret love affair with game shows (anyone else?!) It is my dying goal in life to be on one (especially Jeopardy, but I'm still working up to that one!) Something about adults competing for little challenges or big money makes my adrenaline rush! So when NBC started
Minute to Win It
, my husband and I got completely hooked! If you haven't seen it, it is this awesome game show where the contestants have one minute to complete random games made from household items (think cups, ping pong balls, and other assorted items!) These Minute to Win It games are hilarious to watch, and even more fun to PLAY!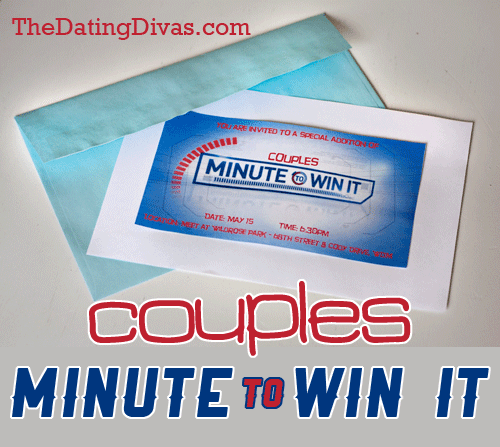 It was obvious after the first few episodes that it would be SO fun to do this as a group date night! A couple competing in minute to win it games against another couple? Yes please!
In hardly any time at all, I made a list of our most competitive and FUN friends, and started on the invites (because, well, you can't have a game night without an awesome invite! Minute To Win It Game Night for a group date was ON!
Here's the invite I passed along to our friends!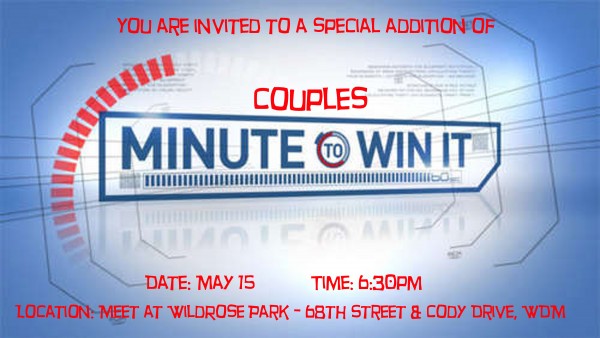 If you're loving this group date idea too, here's how you can use this invite yourself!
Couples Minute To Win It Date Night Invite
INSTRUCTIONS:
First, save the image below to your personal device.
Second, insert it into a Word Document and adjust it to the size you want.
Third, print out the number of invites you need.
Fourth, fill in the missing info by hand.
Fifth, distribute to your husband and other couples!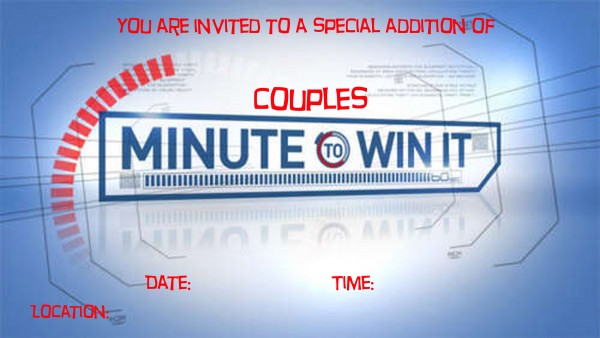 Take It Up A Notch
Just like in the Minute to Win It TV show, these minute to win it games are more fun when you have FUN and COMPETITIVE people! (Healthy competition is good for the soul, right? SO, to build up the competitive vibe, I decided to also ask the 4 other couples I invited to come up with a team name ahead of time AND to wear matching team outfits! We take our game nights very seriously around here! 😉
Then beforehand, you'll want to create a master game board that lists out each level, the team names, and how many lives they have left (see below). You can choose how many games/levels you want to do, but we kept it at eight. This took us about an hour and a half to do, not including dinner.
Choose Your Minute To Win It Games
Now for the Minute to Win It games! All of the games and corresponding levels are found on the website
here
(Just click on over!) Listed there are the names, supplies you'll need, and an explanation video – they call it a Blueprint – of how to play each game. I chose games that I thought would be fun (or funny to watch) and that could be done in sets of couples. A few of them did end up being a single person playing, but it worked out well for us.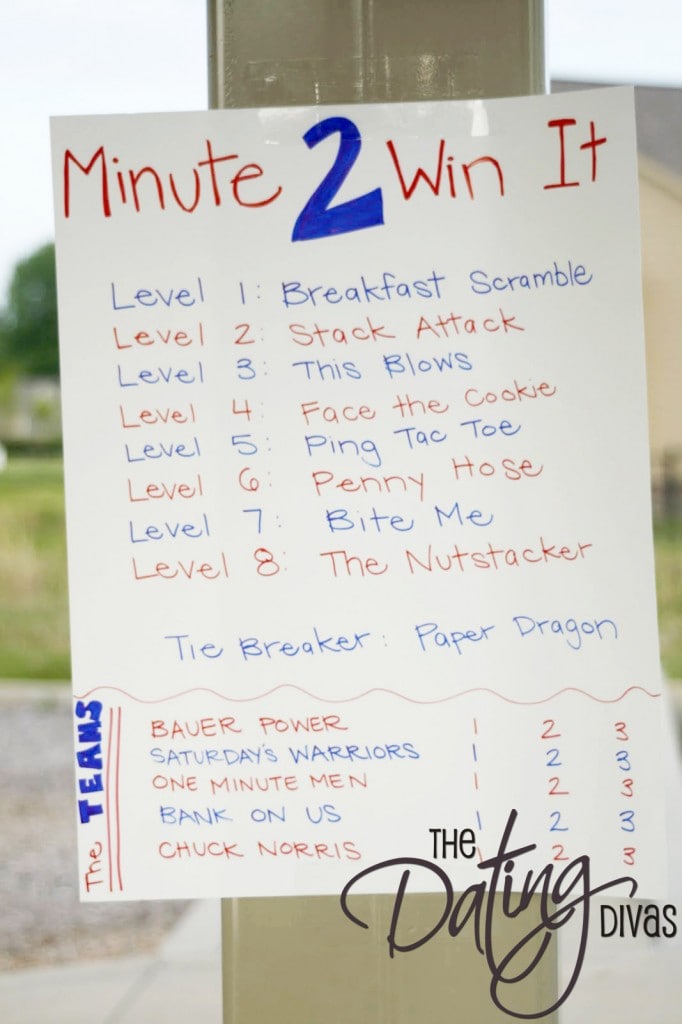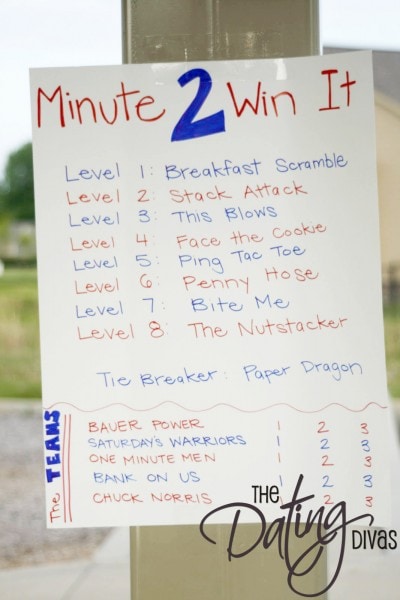 Ta-da! The master game board! (See, not too fancy but shows everything the group needs to know!) I taped the game board up at the park and each of the teams loved checking out the other team names. They also were curious and speculated about what each level would involve based on the name. (By the way, the names of the levels are hilarious! Whoever came up with them are so creative!)
Now, I bet you're dying to see the competitors of our group! (By far, this was the best part about playing these minute to win it games for adults! We all got so into it!)
The Competitors
Team One: Bauer Power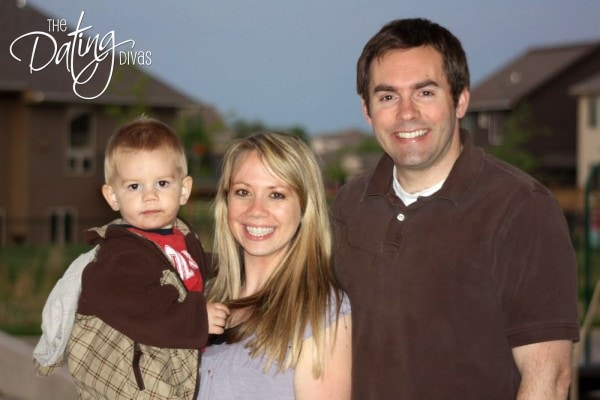 Team Two: Saturday's Warriors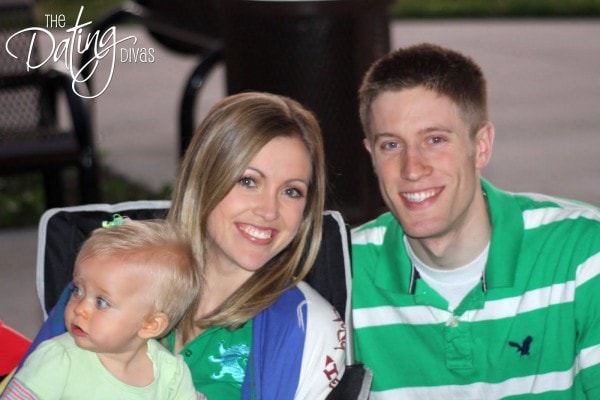 Team Three: One Minute Men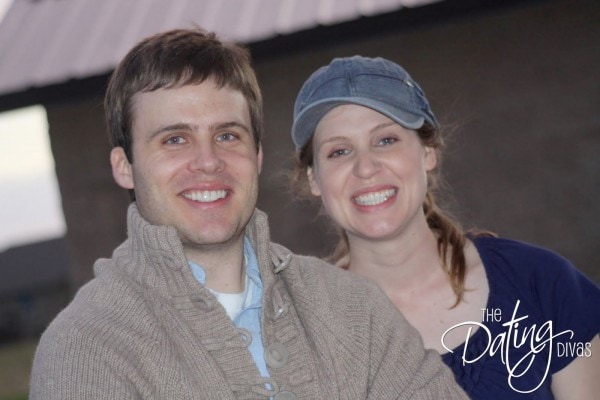 Team Four: Bank on Us (That's right! We went all out on the team uniforms!)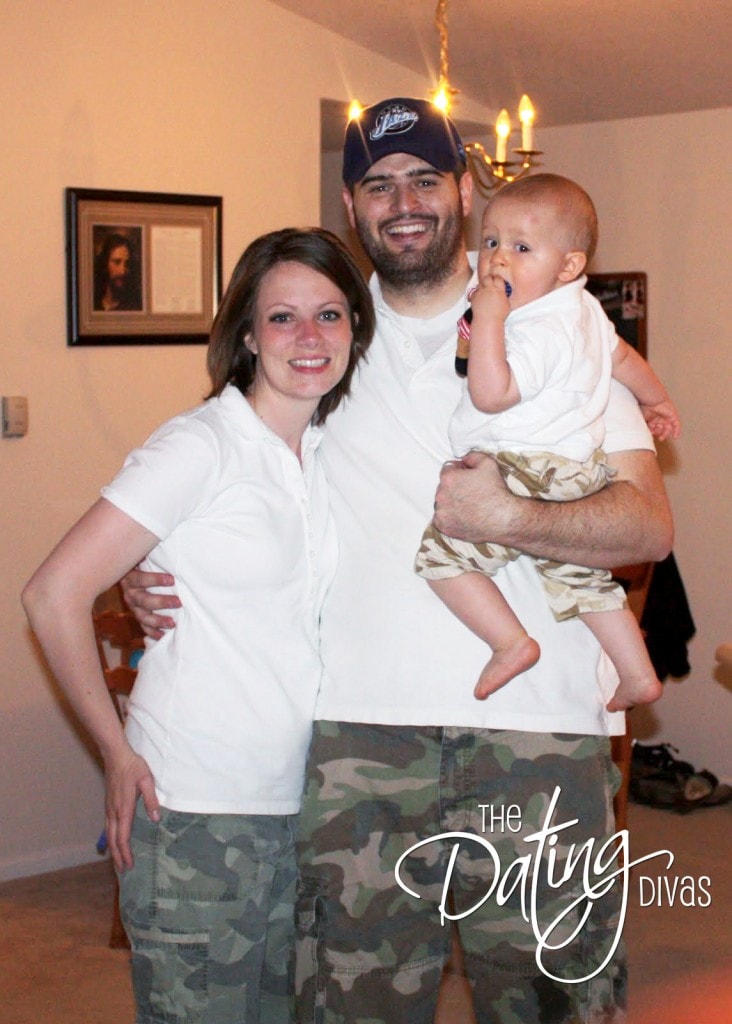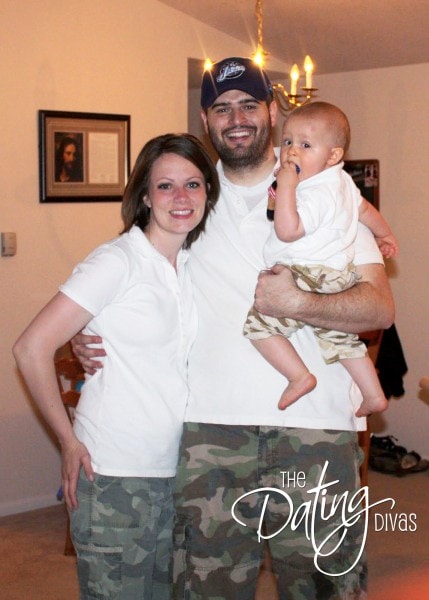 Lastly, Team Five: Chuck Norris (not pictured somehow, sorry guys!)
Let The 'Minute to Win It' Games Begin
Finally, our Couples Minute to Win It Game Night had begun! We randomly took turns on which team would start – in case there was a strategy advantage to be learned by watching. Each team had one minute to complete the task and three lives. Once each life was used up, they were eliminated from the game.
Here's our incredible Minute to Win It Competition in action!
"The Breakfast Scramble" – Putting together a 'puzzle' of a cereal box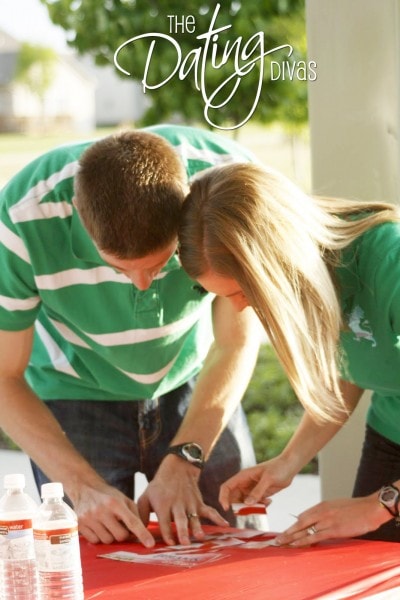 "This Blows" – Blowing cups off a table with the air from a balloon. Jared was sure the bigger his balloon, the better he'd do!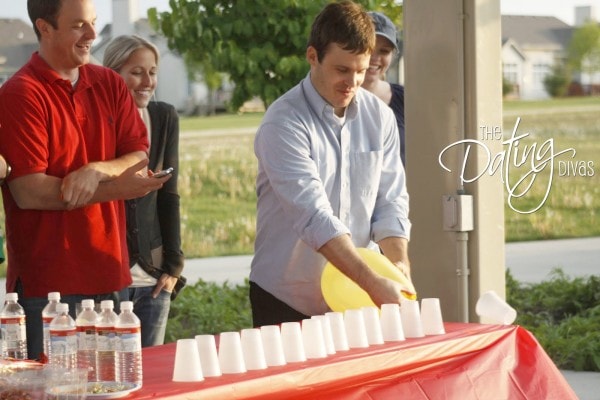 "Face the Cookie" – This one is HILARIOUS and should be captured with a camera! You have to move a cookie from your forehead to your mouth without touching it. Way harder than it looks!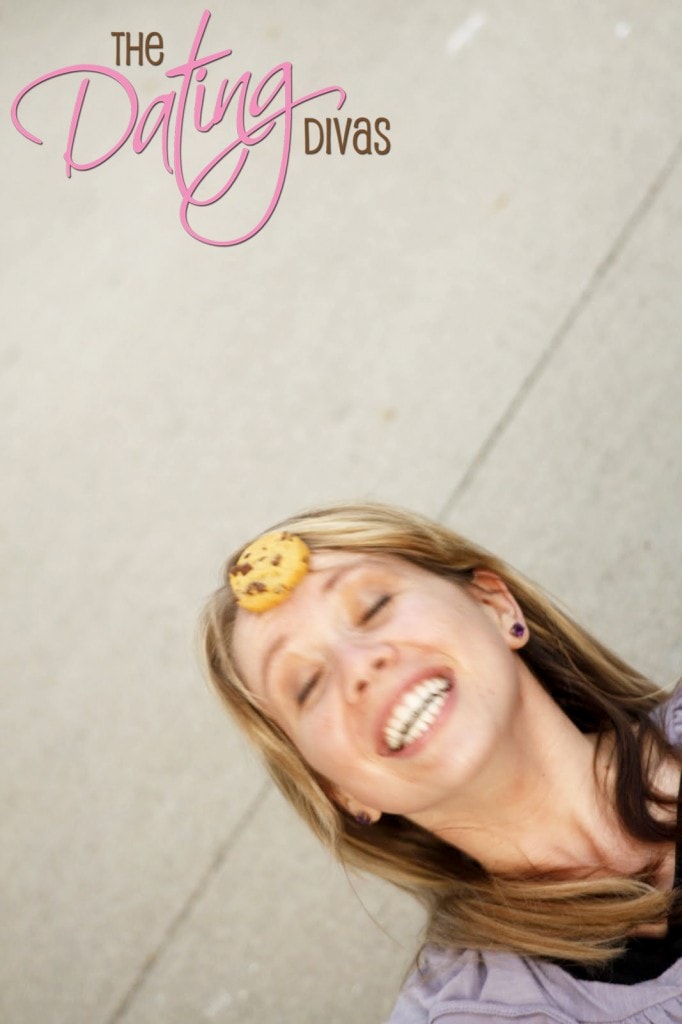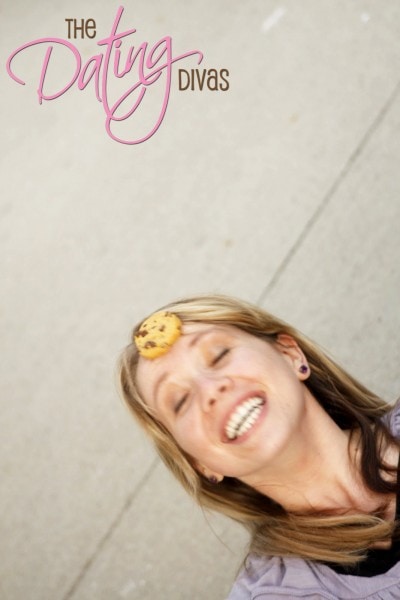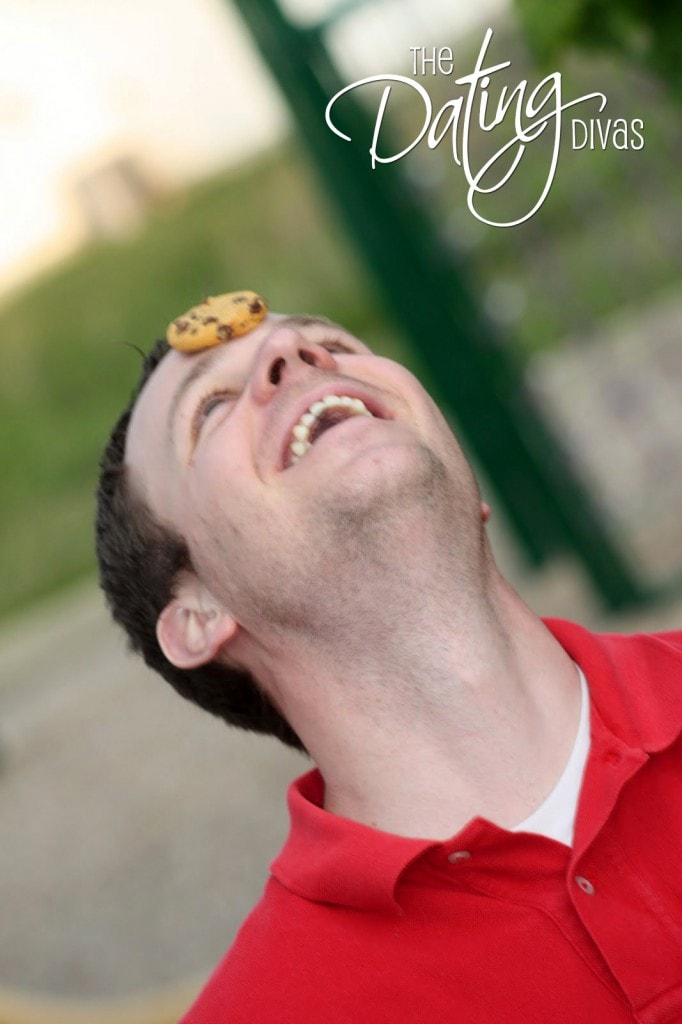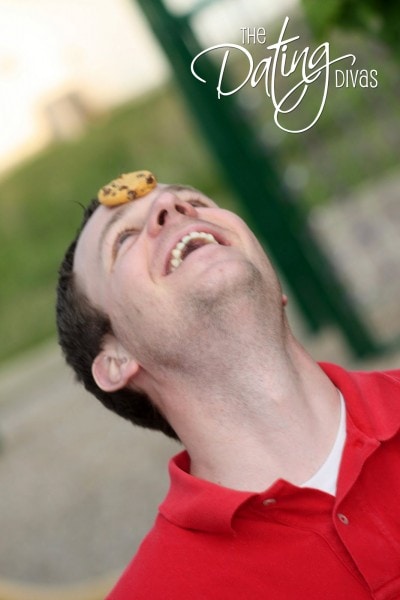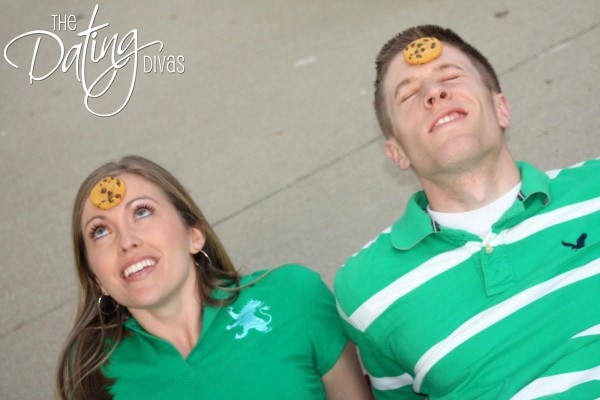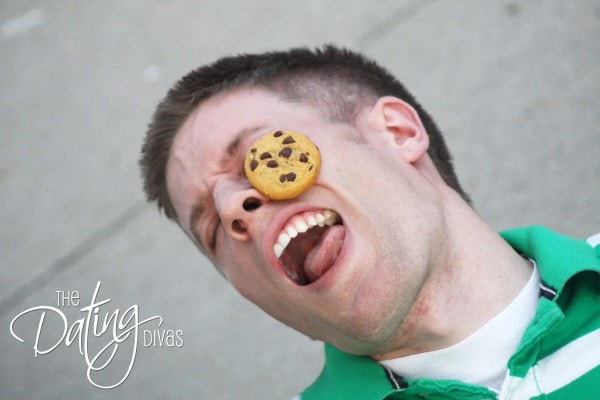 "Penny Hose" – Retrieve a penny from the bottom of a panty hose leg with just your hands – not touching anything else. Way hard!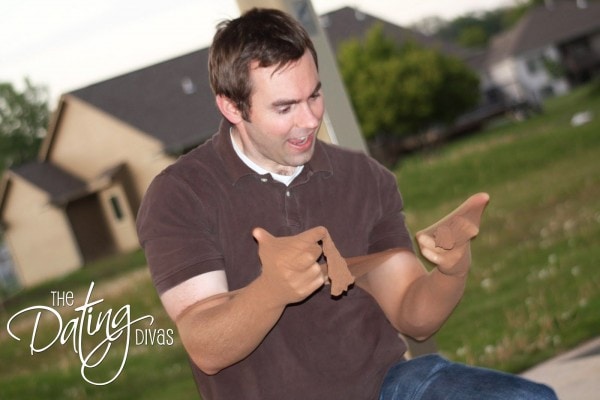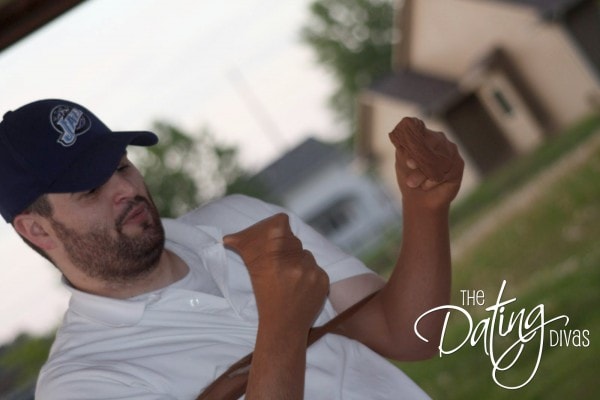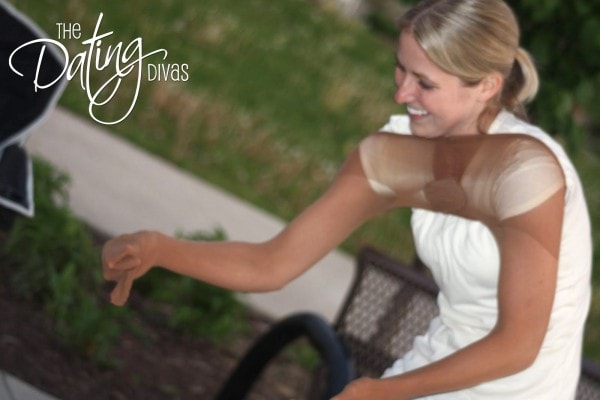 "Bite Me" – Pick up 5 bags of different sizes with your teeth, without using your hands to touch the ground. The smallest one is 2 inches off the ground. This one is also good for some awesome laughs, especially if you make the guys do it!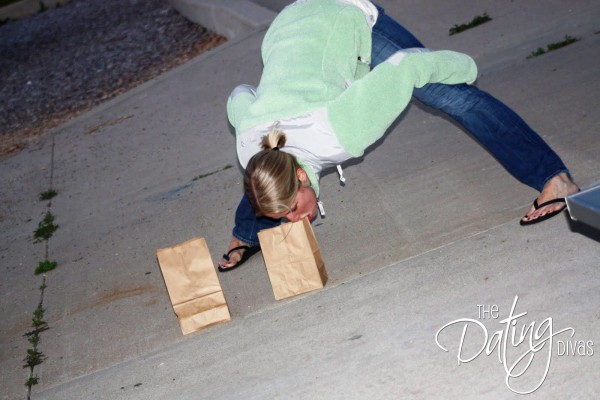 We had the advantage because my husband is as flexible as Gumby!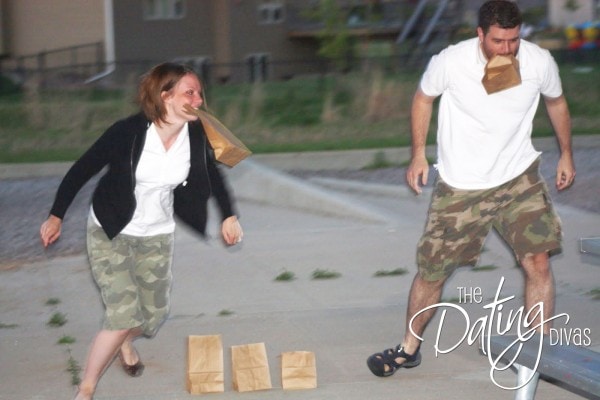 The Prizes
At the end of the night, we rewarded the Grand Prize winners and all other participants with random funny gifts from the Dollar Store – Mouthwash, a sombrero, gardening gloves, a sponge, and a giant water gun (some real top notch prizes, I know…lol) ) The prizes were almost as funny as the games themselves!
Everyone agreed that these easy minute to win it games were perfect for our group and would be just as fun to play over and over again! (Same time next month, everyone?)
As for me, my game show dreams were almost fulfilled with this awesome group date night…almost!
AND JUST FOR FUN: Check out what one of our readers did when they planned this date! (Check out Cara's version of Couples Minute to Win It here.) Great job Cara, and thanks for sharing with us. We love seeing other people enjoy and use our dates!