Epic Kickball Date
The one and only sport that's been around for almost 100 years – Kickball! And if you're like me, you haven't played a Kickball game since the elementary school days! But don' you fret – this epic Kickball game has everything planned and done for you so that you can enjoy your own party as much as your friends will! Unlike the most common group dates, such as headed to dinner and a movie, this fun group activity will have your friend group talking about for YEARS! So what are you waiting for? Let's have a ball!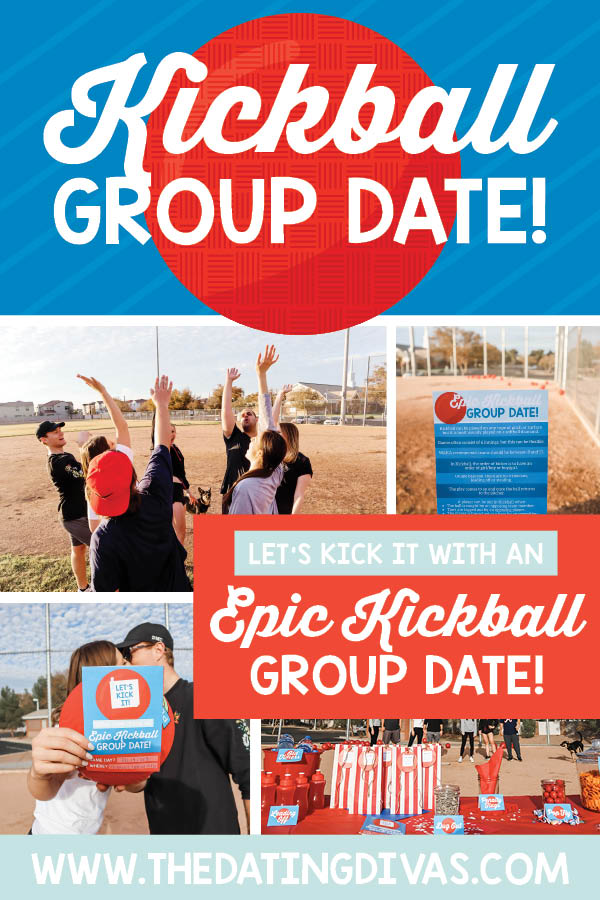 Disclaimer: This post contains affiliate links. To learn more about 'em, click here.
A HUGE shoutout to the beautiful Courtney from Paparelli and The Dating Divas who created these adorable and sporty printables for your Epic Kickball Group Date!
Let's Kick It Invite
Start your adult Kickball by sending these ADORABLE Kickball game invitations to let your group know it's time to KICK IT! First, do a quick search on your phone to find the best place nearby for your Kickball game. These cute printables provide clear ideas on how to play Kickball. Ideally, the group date should be played on a softball field, but any surface can be used as long as it has four bases in a diamond shape, 20 feet apart if abiding by WAKA rules or as deemed appropriate if you have limited space!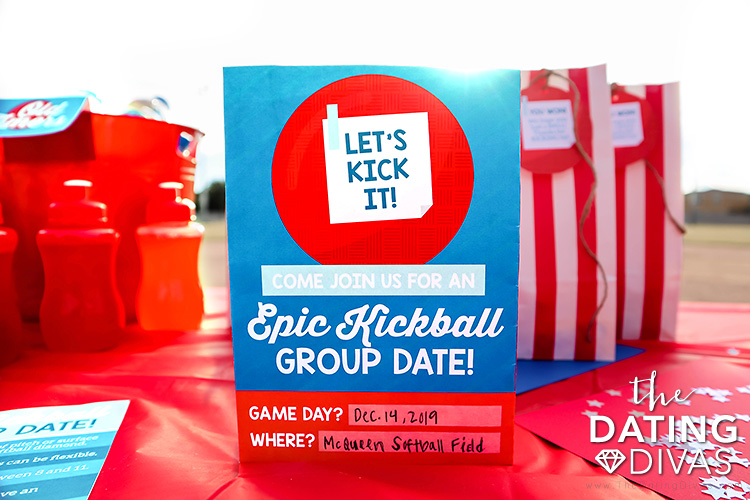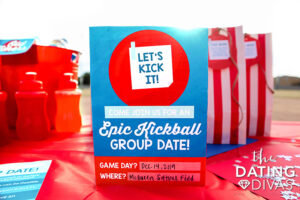 Adult Group Date
Nothing is better than spending quality time with your sweetheart! However, changing things up from the usual "one on one dates" and interacting with others with your sweetie can actually improve your marriage! If you are having trouble finding a group of friends to invite, try finding couples from your church, gym, or neighborhood! Ultimately, finding friends that you and your spouse get along with is what matters most! In theory, any number of people can play Kickball games. Still, it is usually played with teams numbering between 5 and 15, with the Kickball rules recommending that teams should number between 8 and 11.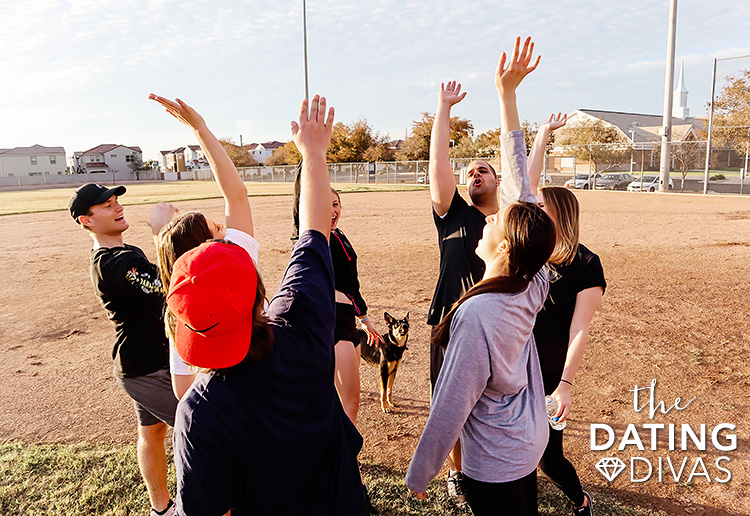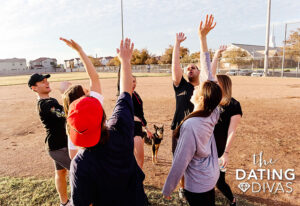 Kickball Themed Snacks
So how do you make sure to have a fun and successful adult Kickball game? It's definitely not the size of the guest list. But… it may be based on the snacks. Greet your friends at the field with a yummy bite of food, thanks to our Kickball themed snacks! Because happier friends mean better mingling, which makes for better group dates, right?! These fun twists on some classic snacks will make you the MVP of the adult Kickball date!
Old Timers – Bucket of drinks.
Penalty Flags –

Napkins.

Base – B

ase shaped cookies.

Diamond –

Cheez-Its.

Pop Fly – Bubble gum.
Dug Out –

Sunflower seeds.

Leading Off –

Pizza.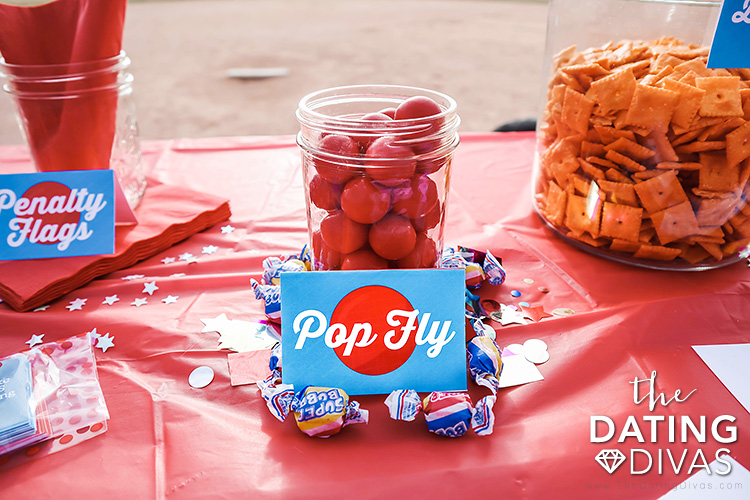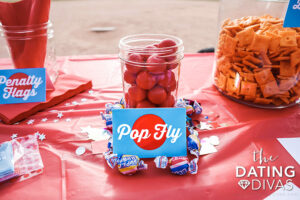 What to Bring
With a little preparation, you will truly wow your friends! But the key to creating an adult Kickball game is by having a clear understanding of what you want to accomplish. Start with printing out your printables and cutting them out. This will help you organize your thoughts and have a clear layout of what you need to bring. You can purchase a Kickball at most stores, but I got mine at Wal-mart for about $5! But if some are forgetful of how to play Kickball, no need to worry. We have got you covered with our handy dandy printables that layout all of the rules! Now this date is a recipe for success!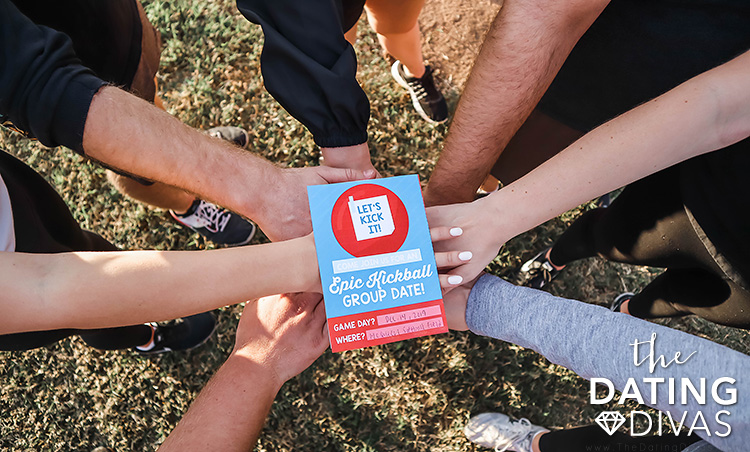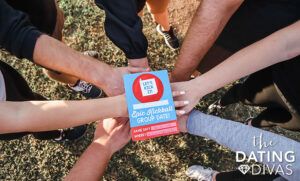 How to Play Kickball
To have a successful game, check out these Kickball rules!
Here's how to play Kickball – Can be played on any pitch or surface, but it is most usually played on a softball diamond.
Games often consist of 6 innings, but this can be flexible.
WAKA recommends teams should be between 8 and 11.
In Kickball rules, the order of kicker is to have an order of girl/boy or boy/girl.
Unlike baseball, there are no strikeouts, leading off or stealing.
The play comes to an end once the ball returns to the pitcher.
A player can be out when:
An opposing team member catches the ball.
They are tagged out by an opposing player.
The player is forced out at a base by an opposition team member.
Maximum of three pitches.
To score a run, a runner simply has to safely reach the home plate before the end of an inning.
Add in the Kickball Challenge cards to make the game much more interesting!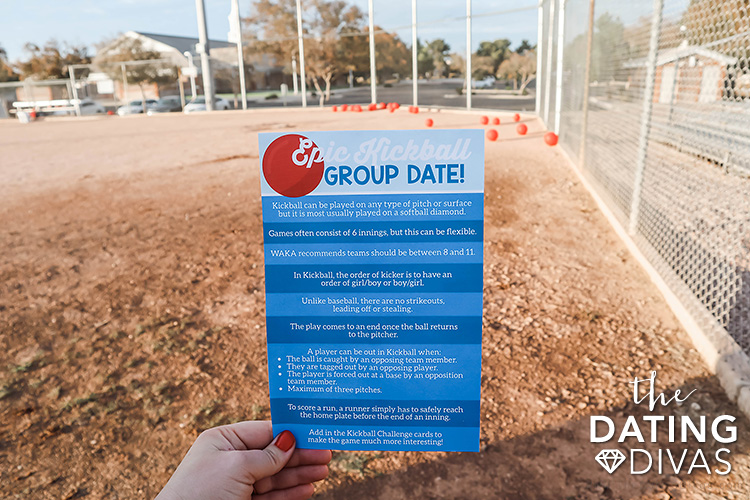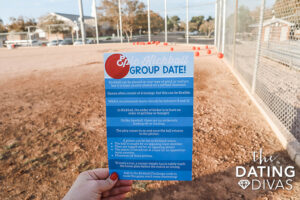 Ways to Play
One of my favorite things about playing Kickball is you can make it as competitive as you want! One of the most popular games is slip and slide Kickball. A game like slip and slide Kickball is the perfect activity with your friends during the warmer seasons of the year. If playing classic Kickball games doesn't excite you, try getting creative! Here are a variation of ideas to spice up how to play Kickball!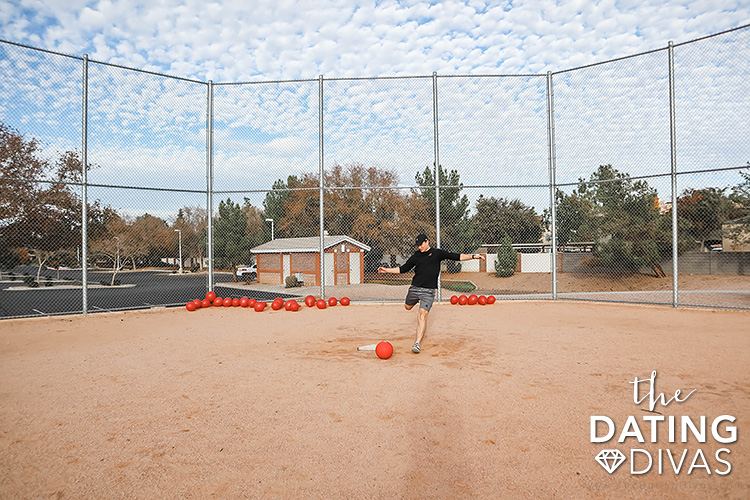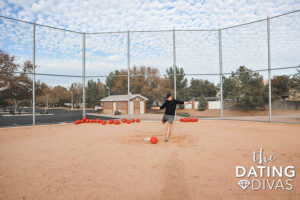 Group Challenges and More
Now here is where the fun really begins! Not having to focus much more on the Kickball rules, it's time to let loose! The Dating Divas have created a Kickball challenge just for you and your friends! Here is a variety of fun tasks to play during the Kickball games for both teams. As a kicker approaches the kicking area, you will choose a card and complete the action! So if you fail to complete the challenge – you are OUT!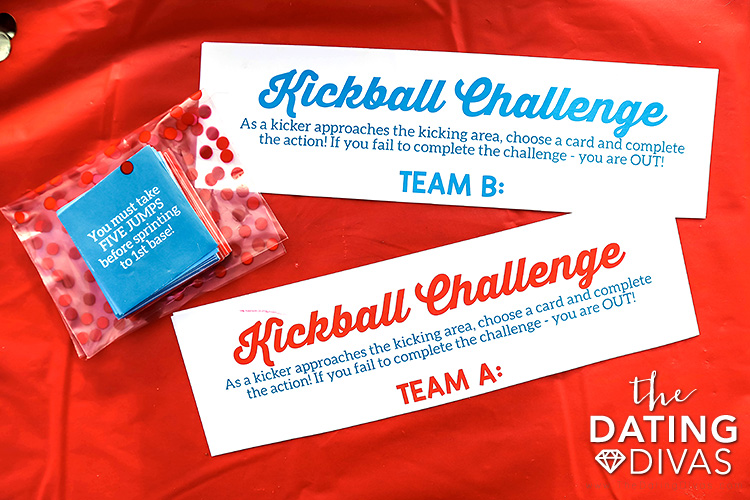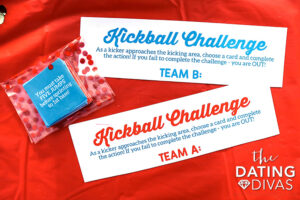 Prizes for All!
One thing your friends will not expect but truly appreciate is a fun prize! So grab a bag of your choice, tie a cute ribbon onto the printable and add it in! Voila! You are DONE! You can give them their adorable bags before or after the Kickball games. Now, our friends really enjoyed opening up the bag and snacking on their candies in the dugout throughout the Kickball games! But you can do whatever your heart desires!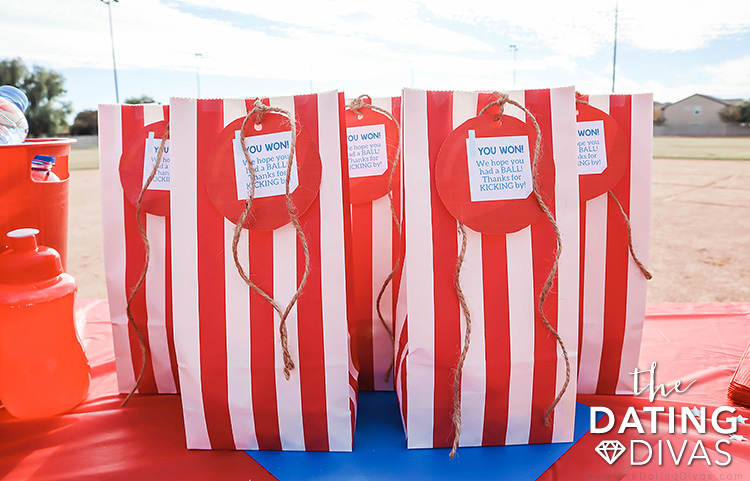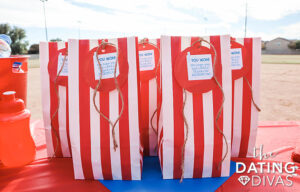 In need of more adorable sporty date ideas?! The Dating Divas have you covered! Check out Sports Date Ideas and the cutest March Madness Date that could work for any basketball game!
Kickball Group Date Night
Printables Designed by Courtney @  Paparelli Exclusively for The Dating Divas