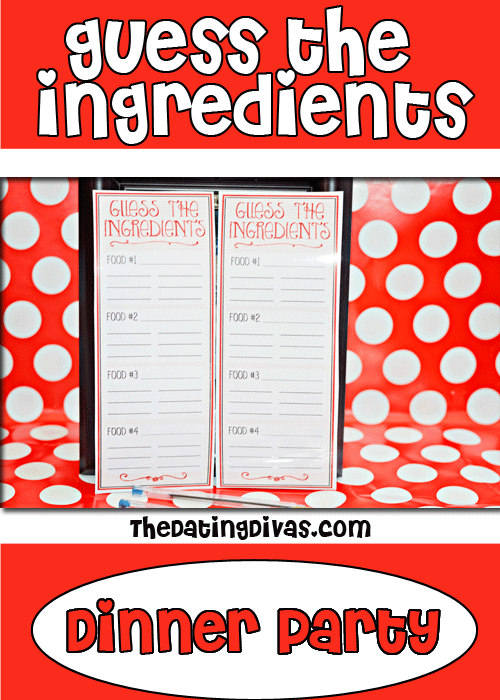 Disclaimer: This post contains affiliate links. To learn more about 'em, click here.
Let's face it, I love food.  I  think I was born with super taste buds! Because of my sincere love of great cuisine, I decided to host a game/date night centered around guessing the ingredients in a variety of foods!  This was a fun idea and I received a little inspiration from here and my good friend, Kristi.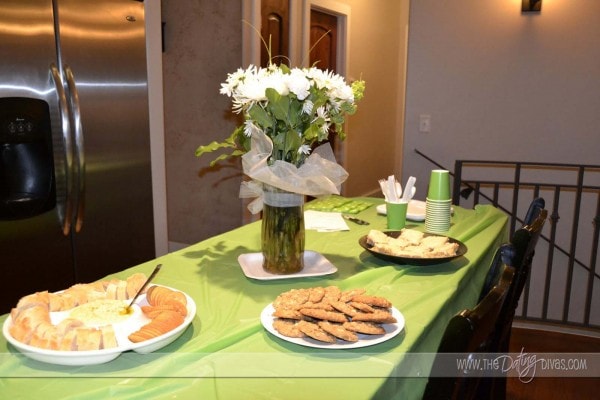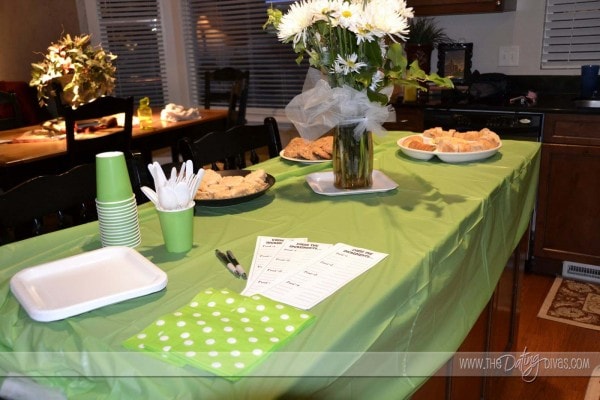 Each couple had to bring either an appetizer, drink or dessert to share.  Everyone had their own "Guess the Ingredients" sheet.  Our sampling table included an artichoke dip, banana bread, oatmeal cookies, and a delicious strawberry drink. (We didn't know the name of any of the dishes until the full ingredients were revealed.)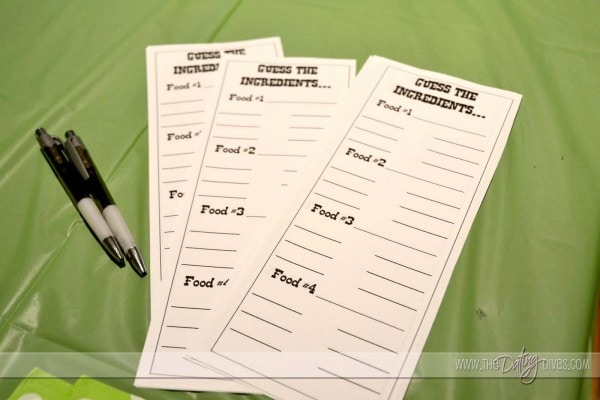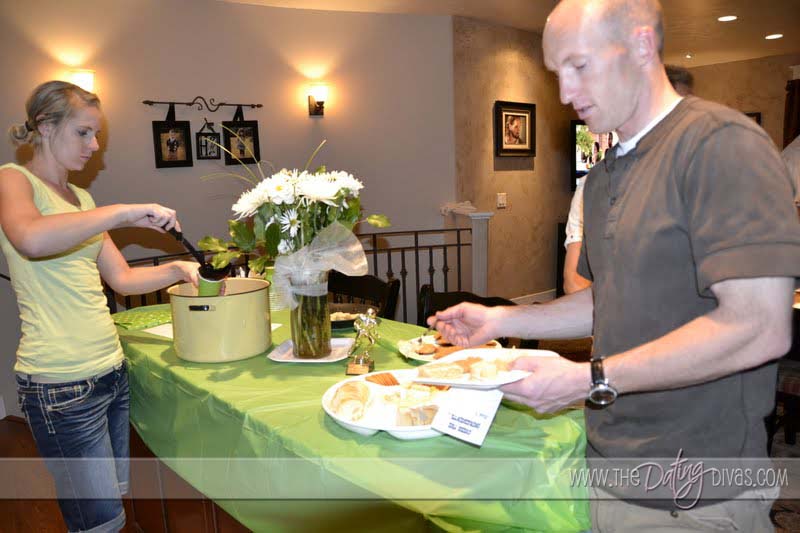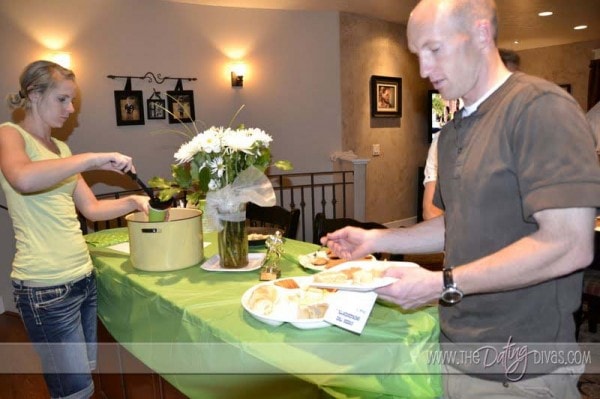 Now…for the game.  After our plates were loaded up, we tasted, sampled and tried to write down every ingredient we could taste!  This was the BEST.GAME.NIGHT.EVER!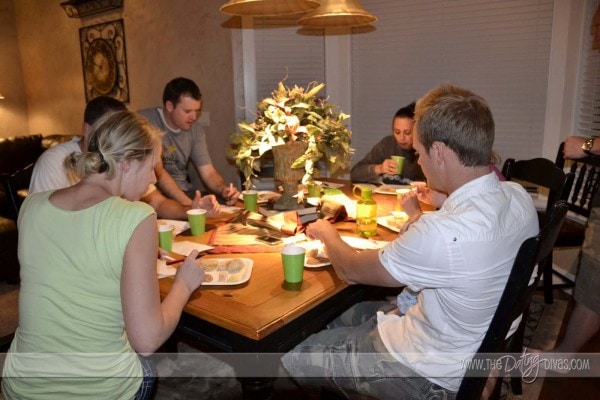 The winner was one of the cutest couples I know!  They guessed almost every ingredient in each recipe.  They received the coveted trophy (we pass this around each time we have a game night) and a new, deluxe pizza cutter.  I truly didn't want the night to end. So there it is…date night done right with fun, food and friends!  In the future, I may throw in a restaurant gift certificate for the winner!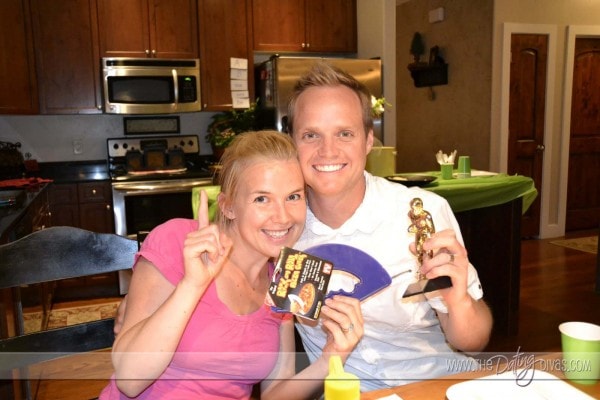 For amazing delicious recipes that The Divas' husbands love, check out our Dating Divas Recipes Revealed Cookbook!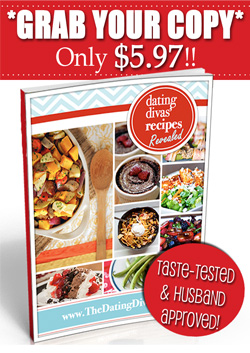 Guess the Ingredients
Printables Designed by Corie Exclusively for The Dating Divas