Get Out of the House and Explore!
Make new memories with your spouse with this impromptu date idea that will have you discover a new town together!
My husband and I love to travel, but this year he has been doing a residency and hasn't been able to take any time off. We have missed seeing new places and making memories together. Since we haven't been able to travel the world, we thought maybe for our date this week we would get to know our own area better. We have lived in this area for almost 5 years now, but there is still a lot we haven't done or seen. For this date night, we selected a nearby city and spent time discovering more about the city!

Disclaimer: This post contains affiliate links. To learn more about 'em, click here.
First off, this date took hardly any planning at all! With these already-designed-for-you printables created by the lovely Joanna from Cutify Creative, all we had to do was print and go!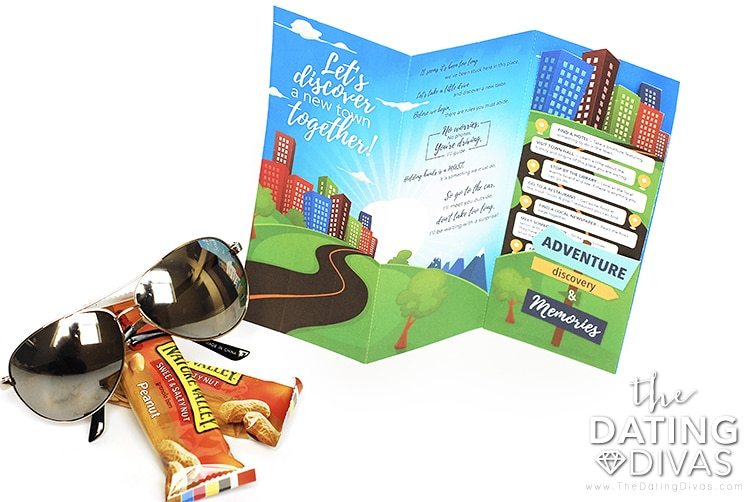 I started our date by giving my spouse this brochure-inspired invitation. The brochure includes a semi-cheesy poem that explains the activity and a card with different tasks to complete on the date.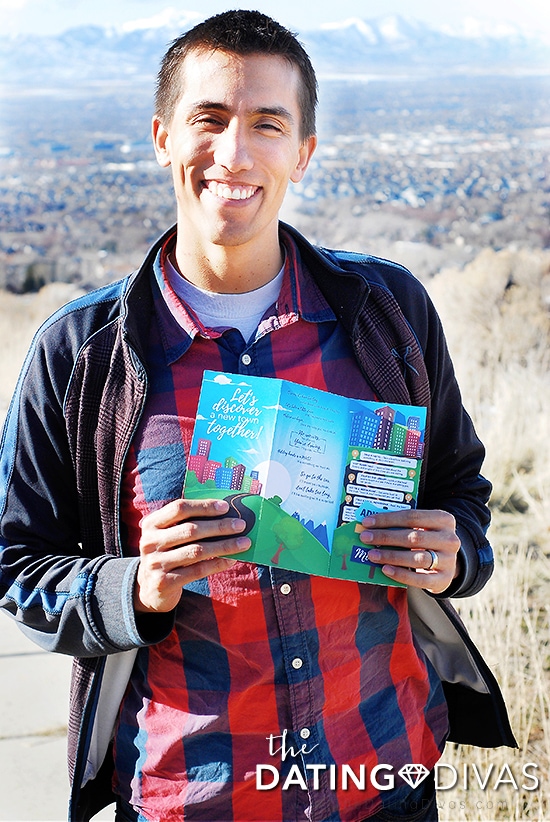 Once we got to the car we decided on a random nearby city that we were interested in visiting. We had been there before, but only briefly. It is a place we would consider moving to someday, so we decided to go check it out.
Side Note: Even if you have lived in the same place your whole life, I guarantee there are small, little places you have never discovered yet, so pull out a map and see what's around you!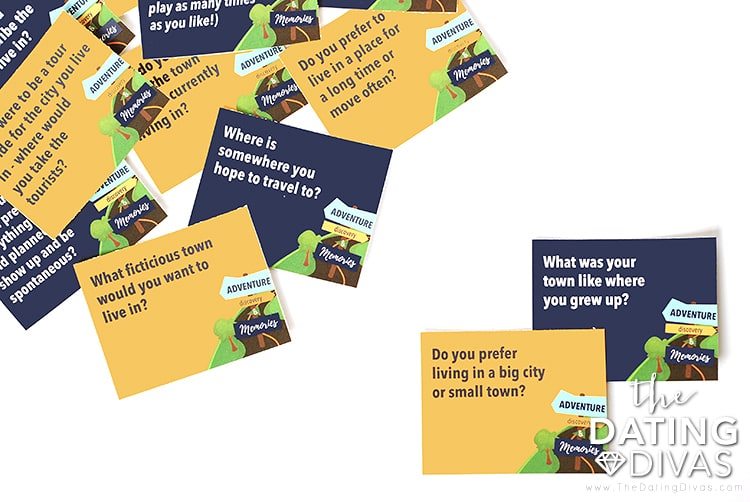 Then, while we drove to our chosen city, we pulled out these fun conversation starters with questions. I learned more about the town my husband grew up in and we had a long discussion about where we want to live in the future.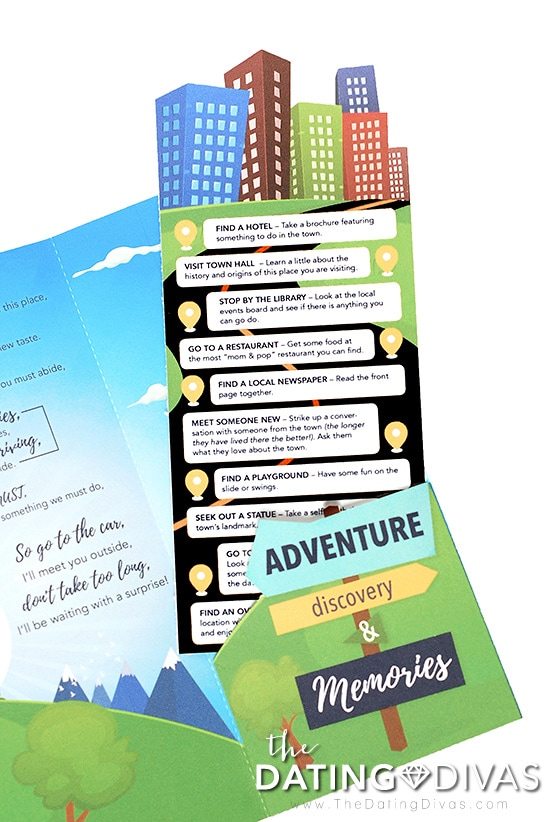 Now, for my favorite part! Once we got to the city we had fun discovering the town by attempting to complete as many tasks from this list as possible! This scavenger hunt-type card has a list of several generic locations you are likely to find in a town along with some sort of small task to complete.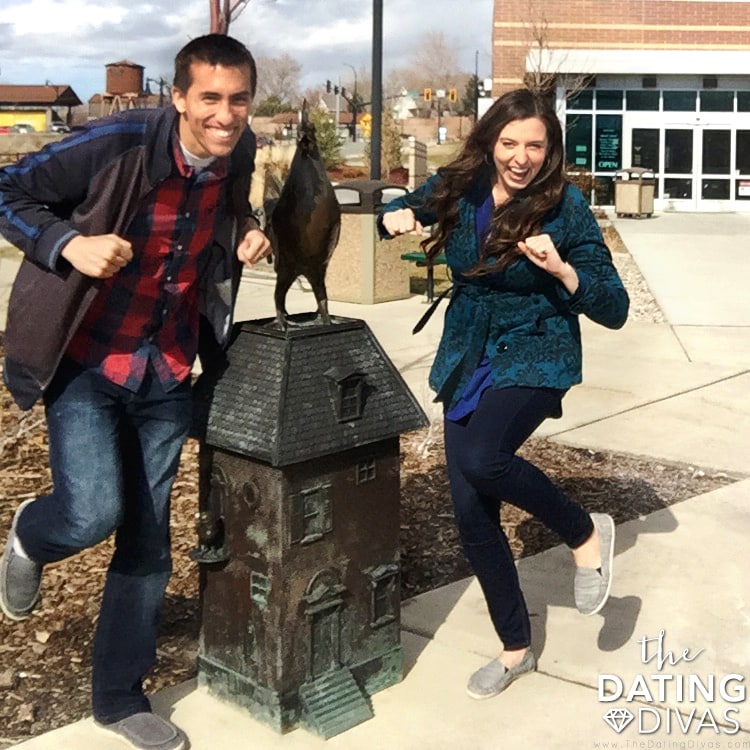 One of our tasks was to take a selfie with a statue. It was surprisingly difficult to find a statue in this town, but when we finally did, we had a good laugh that it was a chicken of all things!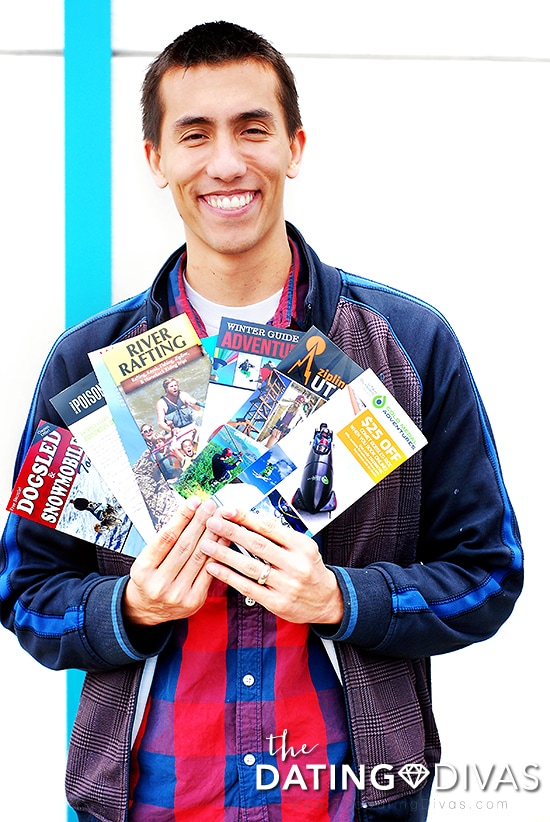 My favorite task was gathering brochures from the local motel (a close second was eating at a new restaurant!). We have both lived in this state for most of our lives, but looking at these brochures from a tourist's eyes we found several activities that we thought would be fun to do. We now have more future date nights!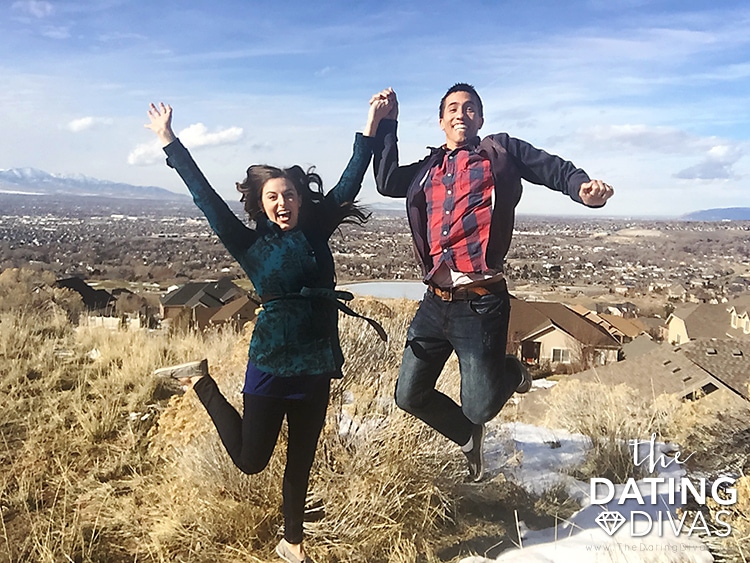 Our last task of the date was to find an overlook of the town. We drove to the highest point and had an amazing view! This would be a fun time to have a picnic or, ahem,  park (when was the last time you did that?).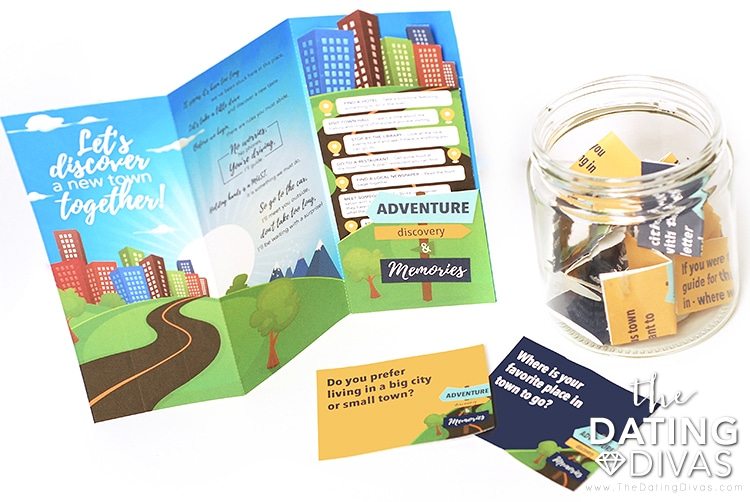 We didn't even get to all of the tasks, but that was totally fine! The point of this date was to enjoy our time together and have fun discovering a new place together. Walking hand in hand down a new street, trying a new restaurant and just having fun together was what this date was all about!
This is one of those dates that are completely free and so simple to put together – we will totally be doing this date night again!
Discover a New Town Together
Printables Designed by Joanna @ Cutify Creative Exclusively for The Dating Divas