Winter Heart Warmers
Over the Holidays, one of our readers sent in the most darling sassy suggestion. With the temps below freezing in many parts of the country, this cute winter wishes idea is sure to melt your loved one's heart!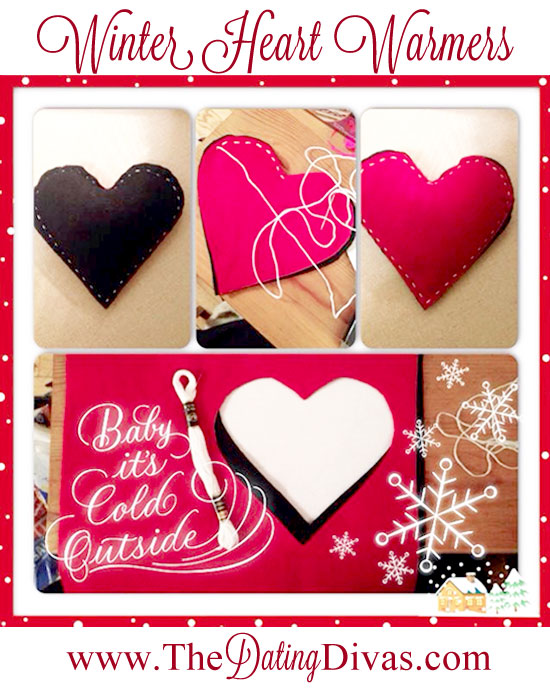 In Emily's words: "I made my sweetheart a heart shaped hand warmer because he doesn't have gloves on him at the moment and my car doesn't have a car starter.  It's really easy to make and also to prepare in the mornings.
To start, I bought felt from Hobby Lobby (4 sheets/$1).  I folded two sheets together and cut out a heart.  Then, I started sewing them together.  When I had a little bit of space left to sew, I rolled up a piece of paper and started pouring uncooked, completely dry rice into the heart.  After it was full, I finished by sewing the gap closed.  It was an easy and inexpensive gift that showed him thoughtfulness and care."
Emily notes that she's microwaved it up to 2 minutes without any messy explosions and has found that the rice retains the heat well for cold temps!
Thank you so much, Emily, for sharing this wonderful, heartfelt DIY gift that is perfect for this winter or Valentine's Day!