Mother's Day Gift: Messages for Mom
Make your own adorable DIY Mother's Day gift by recording a personalized video! Our colorful, printable banner makes the perfect prop for a Mother's Day video or photo shoot with her children. This sweet Mother's Day gift idea will make her laugh, and make her feel so LOVED on her special day!
Check out our version… made by the Divas' cute kiddos!
A big shout out to Tara, Becca, Amanda, Jess, Camille, Wendy and Carisa for helping film this fun Mother's Day project! Thanks ladies!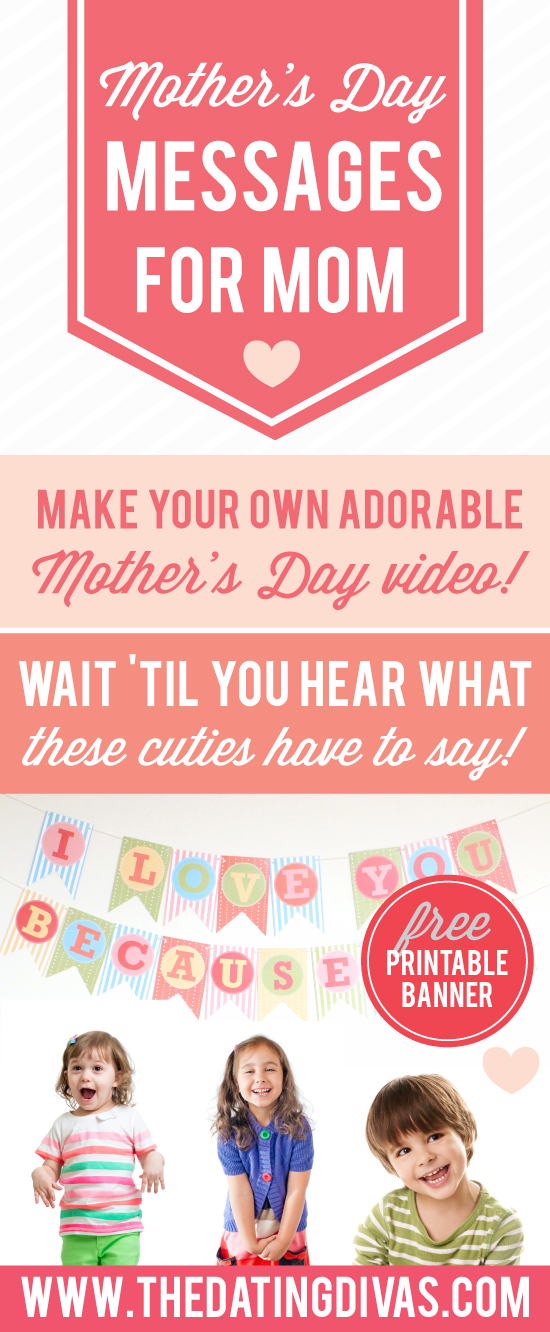 Disclaimer: This post contains affiliate links. To learn more about 'em, click here.
The fantastic designer, Leah Aldous made this adorable, springy banner for us. Isn't it lovely? The colors are so bright and fun. Thank you LEAH!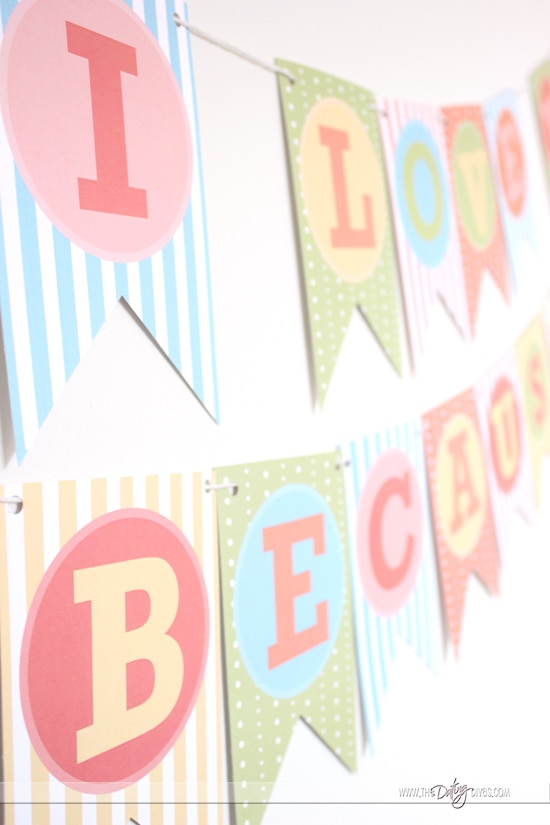 Materials needed for this DIY gift project:
FREE Printable Banner

Scissors or paper cutter (I have this paper cutter from Amazon, it saves SO much time for cutting out printables)

String

Hole punch, clothespins or tape

Chair or stool

Cute children!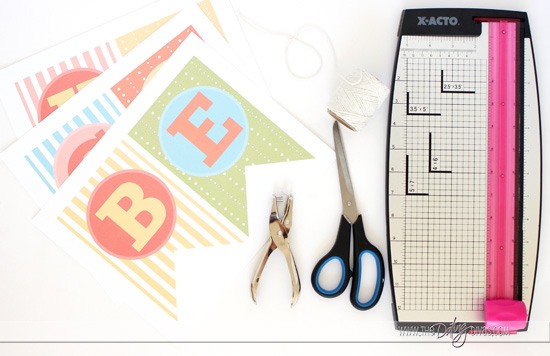 To create your own Mother's Day banner, print off the free printables, cut them out and string the banner up, with a hole punch, tape or clothespins! Piece of cake!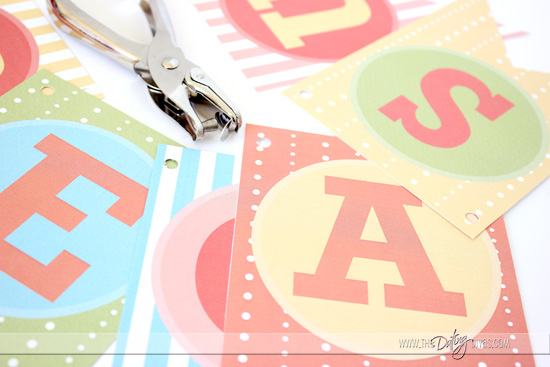 Set up the Mother's Day "I Love You…" banner on a white background. Put a chair or stool in front and put that darling child on the seat!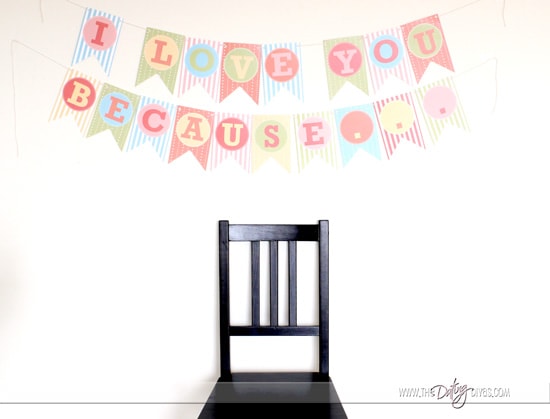 Just hit record and start asking some questions about mom! Here's our list of questions (a great place to start!)
What do you like to do with your mom?

What is special about your mom?

What does your mom do when you aren't around?

What is your mom good at?

What is something nice your mom does for you?

Why do you love your mom?
Another way to use this gorgeous banner is for a Mother's Day photo gift! Have the cute kiddos sit in front of the banner, holding a sign that tells why they love their mom. This is a great alternative if you don't have video recording equipment (or if you have shy kids!)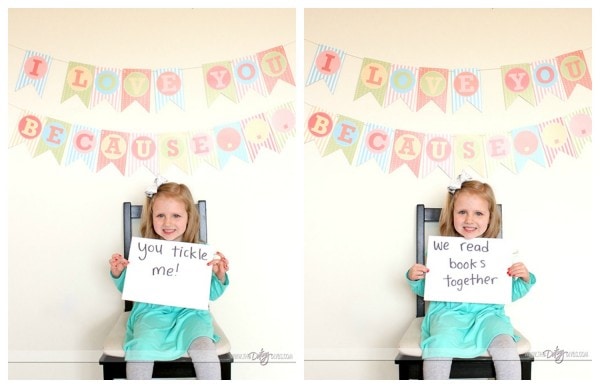 Mother's Day is just around corner! Get a head start and make this CUTE gift for the amazing mother or grandmother you know. Download your free Mother's Day Banner printable and get started!