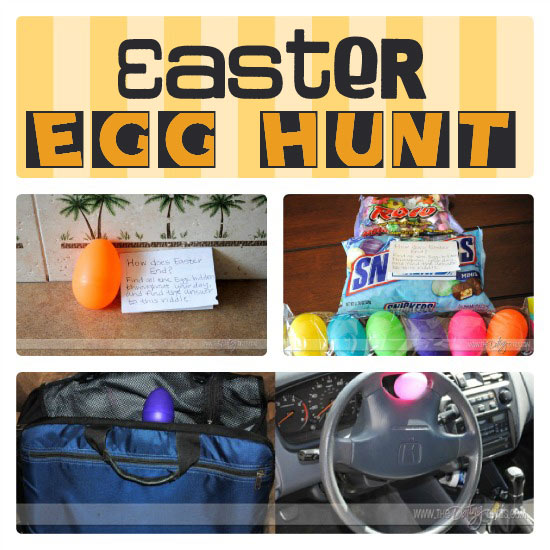 Easter is coming up fast. Let's celebrate by spoiling our sweet spouse. My kids love to find Easter eggs, but I bet my man would love it as well. So I decided to make it into a game, which makes it more age appropriate. Eggs filled with candy would still excite me! So I went to the store and searched through my house for things that could make a fun surprise.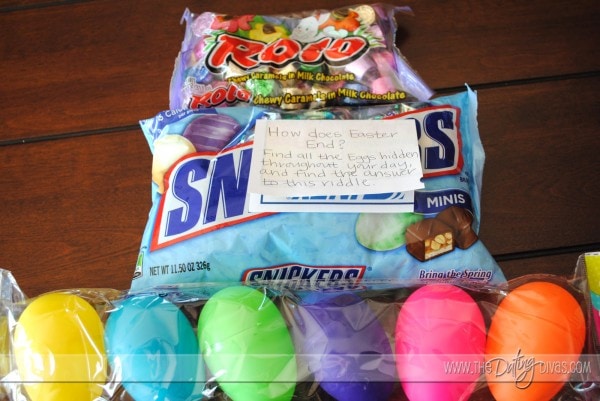 I looked online to find a riddle that I could put with the first game to allow Brent to look for eggs throughout the day. I wanted it to be easy and I wanted it to lead to a fun surprise at the end of the day. That way he would have a smile on his face and enjoy the hunt. I left the first egg along with my riddle and directions in the bathroom by the sink. That way he would find it when he went to brush his teeth before leaving for work. The riddle that I decided on was, "How does Easter end?"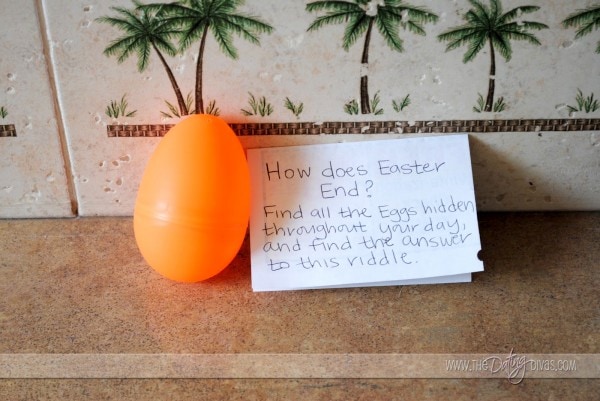 Then I put eggs everywhere that I was sure he would find them. I didn't hide them so they couldn't be seen. Instead I put them everywhere I was sure Brent would find them. That way he wouldn't miss them and would be excited to find them through out the day. I put them in his bag, his car, at his office, and many other places.

Then after work, I had my special treat waiting on the table with the final egg. The answer to the riddle was "R" and I made sure that the cupcakes spelled Easter. Then not only was the answer in the egg but also spelled on the cupcakes as well. My daughter helped me make the cupcakes and decorate them.

When Brent came home, he was excited from finding all of the eggs all day. It was super easy and took almost no time to create but Brent knew I was thinking about him all day and I even received fun texts when he found eggs through out the day. He made it a game for me, as I couldn't wait for him to find the next egg. The game worked well and he got the riddle at the end of the day.
UPDATE:  If you like this post, make sure to check out our Easter Egg Hubby Hunt!  It comes with free printable Easter Egg hunt clue cards!