Father's Day Care Package Printables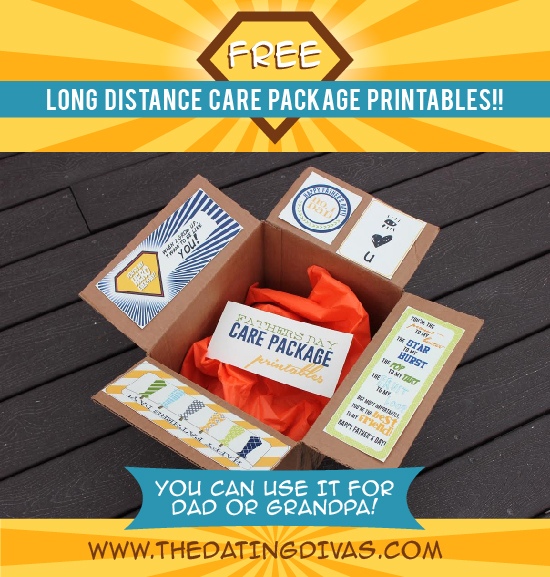 All of us send fun snail mail packages once in a while!! Whether your hubby will be gone this Father's Day or maybe he is gone a lot with work or in the military… it doesn't matter!! THIS cute and FREE printable has got to make it a LOT more fun!!!! Check out what is included below!!!
OH AND BEFORE I FORGET… THIS CAN ALSO BE USED FOR A GRANDPA!!!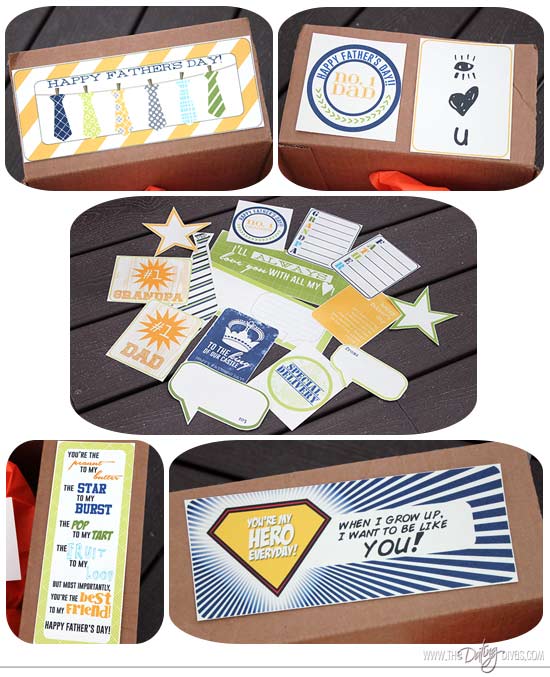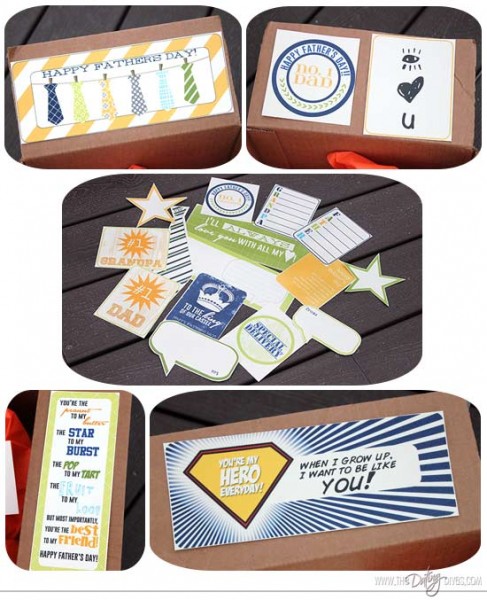 Customize the package with the cute cards that fit you or your man. Better yet, let the kids take a stab at it! There are some for the hubby/boyfriend, dad, OH AND you better believe it.. GRANDPA!! All in one!!
Just simply download the Father's Day Care Package Printables created by Kristin at CdotLove, who is one of our amazing designers! Did I mention Ah-mazing?? We seriously have the best for ANY occasion – check her out!!
Then choose your favorite and cut them out and stick them on the box! This is what you will get when your wonderful hubby or grandpa opens their fun present!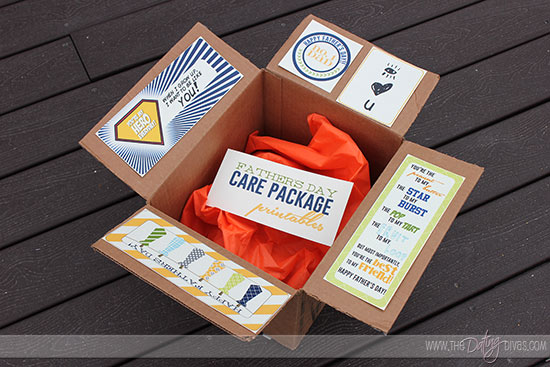 Looking for more Father's Day fun!?? Check out THIS fun gift & printable guide AND then stay tuned for MORE fun things we'll be sharing…
Father's Day Care Package Printables
Printables Designed by Kristin @ CdotLove Exclusively for The Dating Divas