That little leprechaun is coming! But I know I'm not letting him pinch me or my family this year! St. Patrick's Day is so fun and we want to help bring that into your home. We're all about easy and effortless. We found things your kids will love, things you will love, and things your home will love. We've even got things so that you can throw the best-themed PARTY! Yep, we rounded up…
Everything St. Patrick's Day!
I feel like this holiday is often forgotten and not celebrated but why?! With these fun St. Patrick's Day ideas it makes enjoying this holiday EASY PEASY 😉 Plus, I am sure your kids won't complain with this St. Patrick's Day fun! Before you get started, save these ideas on your Pinterest board! Now let's get started!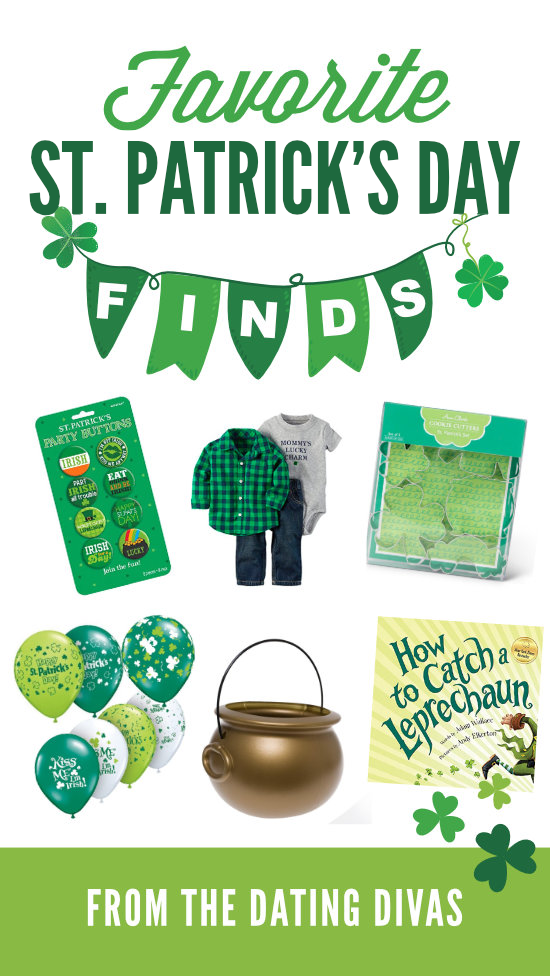 Disclaimer: This post contains Affiliate Links, Learn more about them, Click Here.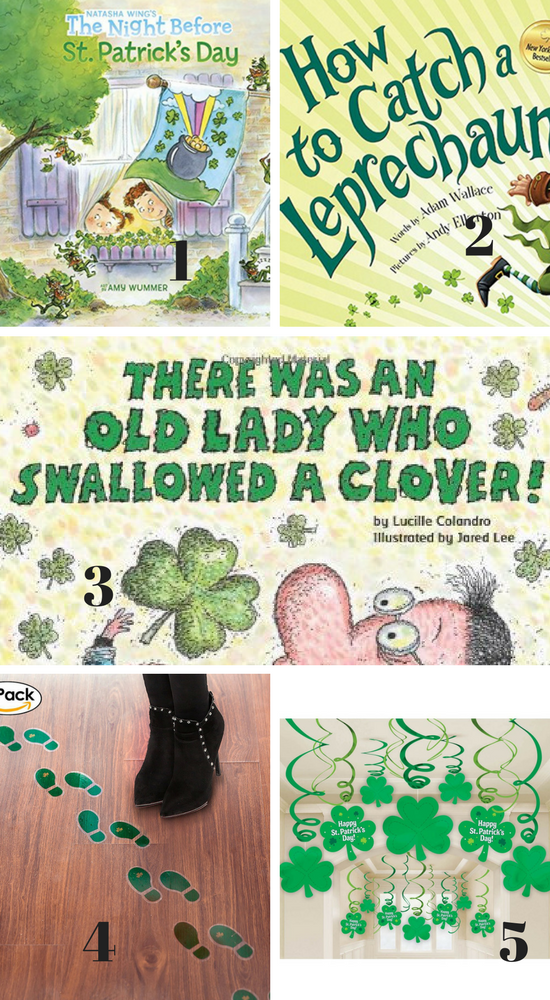 1. The Night Before St. Patrick's Day

3. There Was an Old Lady Who Swallowed a Clover

5. St. Patrick's Day Decorating Kit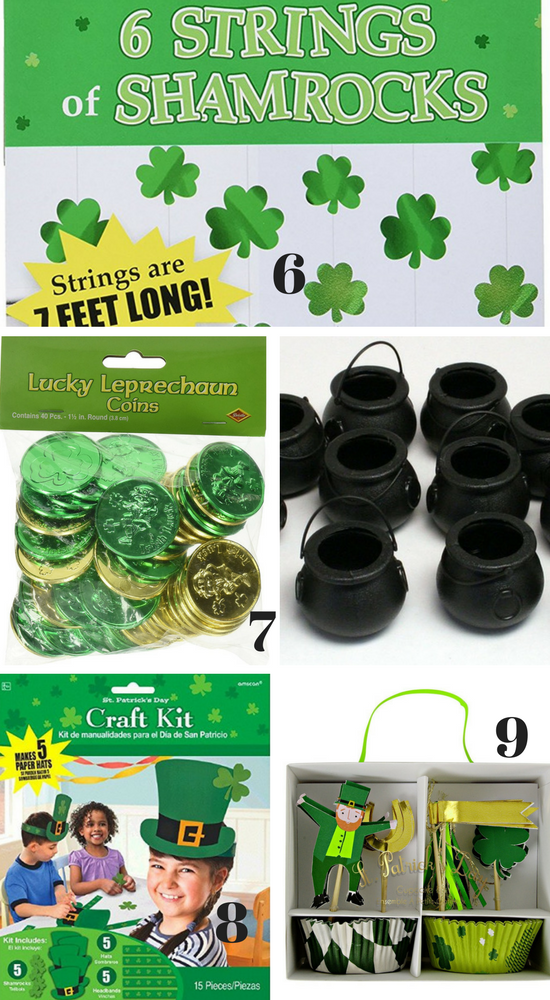 7. Leprechaun Coins & Mini Pots

8. Craft Kit

9. Cupcake Kit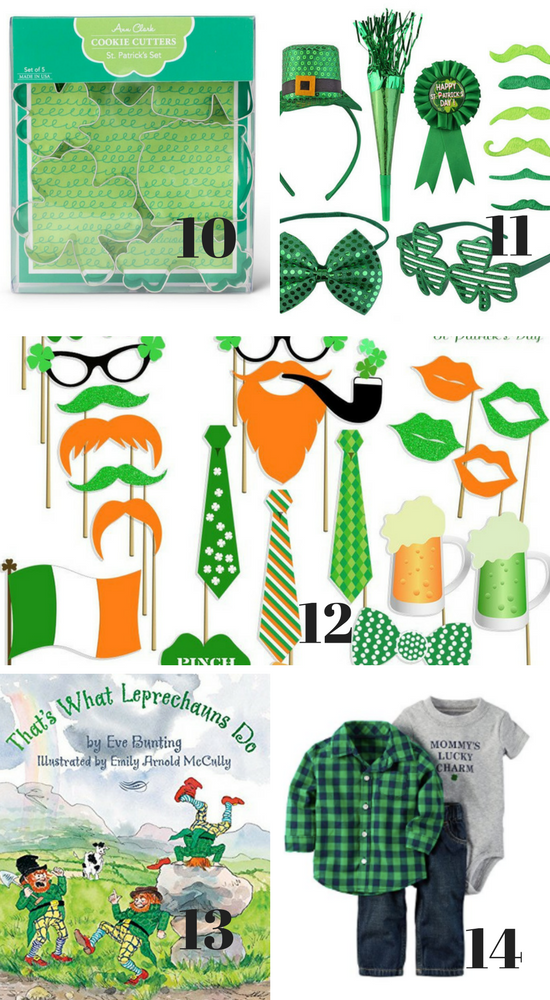 10. Cookie Cutters

11. Party Set

12. Photobooth Props

13. That's What Leprechauns Do

14. St. Patrick's Day Baby Boy Outfit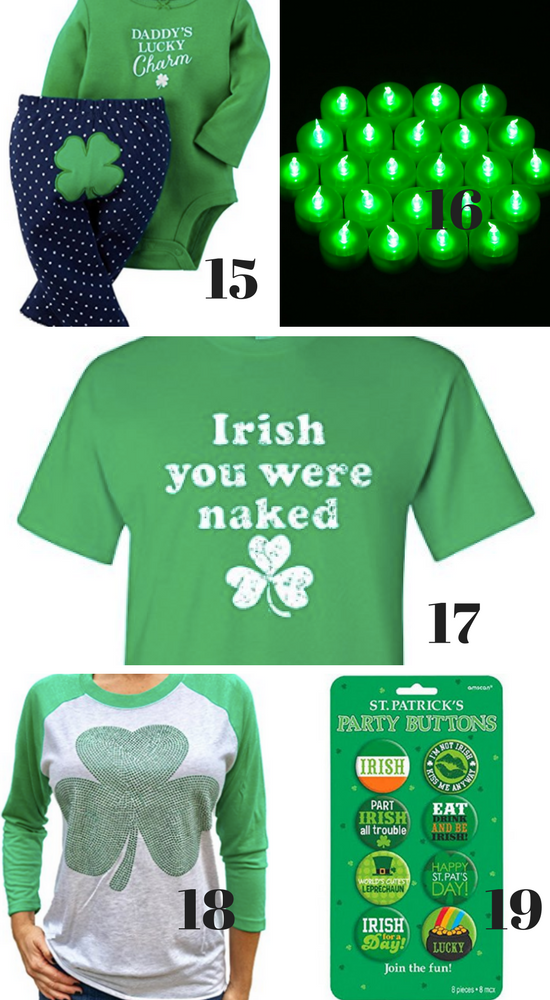 15. St. Patrick's Day Baby Girl Outfit

16. Green Tea Lights

17. Irish You Were Naked Shirt

19. Party Buttons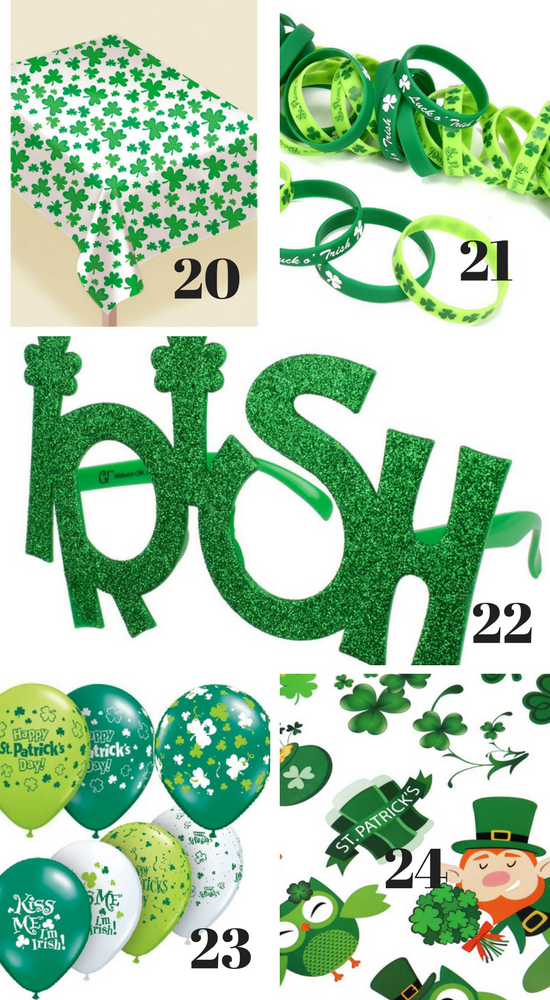 20. St. Patrick's Day Table Cloth

21. Wristbands

22. Irish Glasses

23. Balloons

24. Window Clings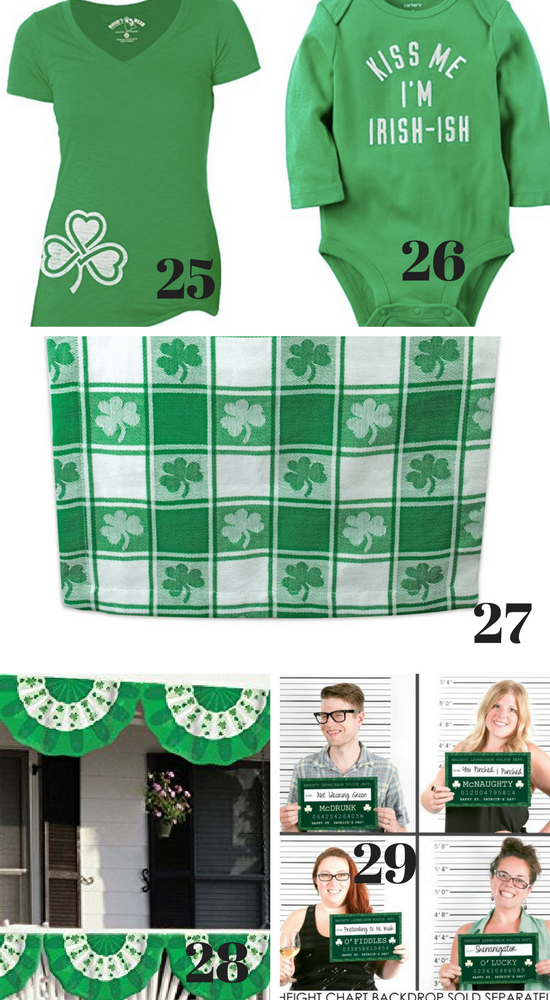 25. Women's Shirt

27. Table Runner

28. Bunting

29. Mug Shots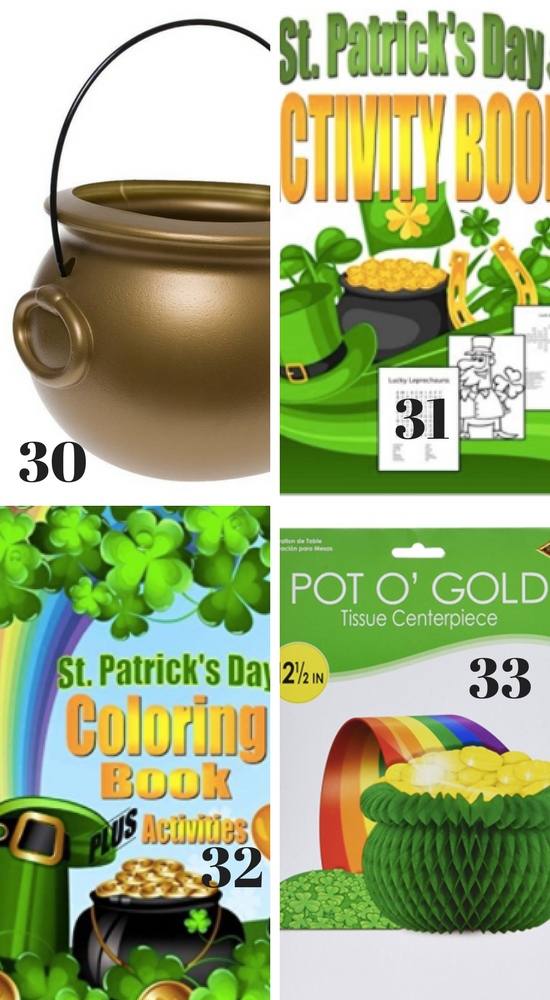 30. Pot O' Gold

31. Kids Activity Book (ages 6-12)

32. Kids Activity Book (younger ages)

33. Centerpiece
How cute would it be for you to get those wristbands for your kiddos to hand out at school to the kids who forget to wear green? So sweet! Plus I love all the fun and easy decor, I am all about that! And that "Irish you were Naked" shirt?! HA! So funny and perfect to be wearing once the kids go to bed… if ya know what I mean 😉 Hoping you have a happy St. Patrick's Day! Don't forget to wear your green and don't forget to pin this on your Pinterest board!
Make sure to check out our St. Patrick's Balloon Surprise and we also found 55 FREE St. Patrick's Printables!