St. Patrick's Day is right around the corner and boy oh boy, do we have a treat for you! We've rounded up 35 of the very best St. Patrick's Day desserts to share with your sweetie.
Each of these dessert ideas will help you channel the luck of the Irish and are so tasty to eat. Plus, they're simple to make and will let you enjoy some special St. Patrick's Day food with your significant other (or anyone special in your life!).
Keep reading to check out our list of St. Patrick's Day cookies, cakes, trifles, and more!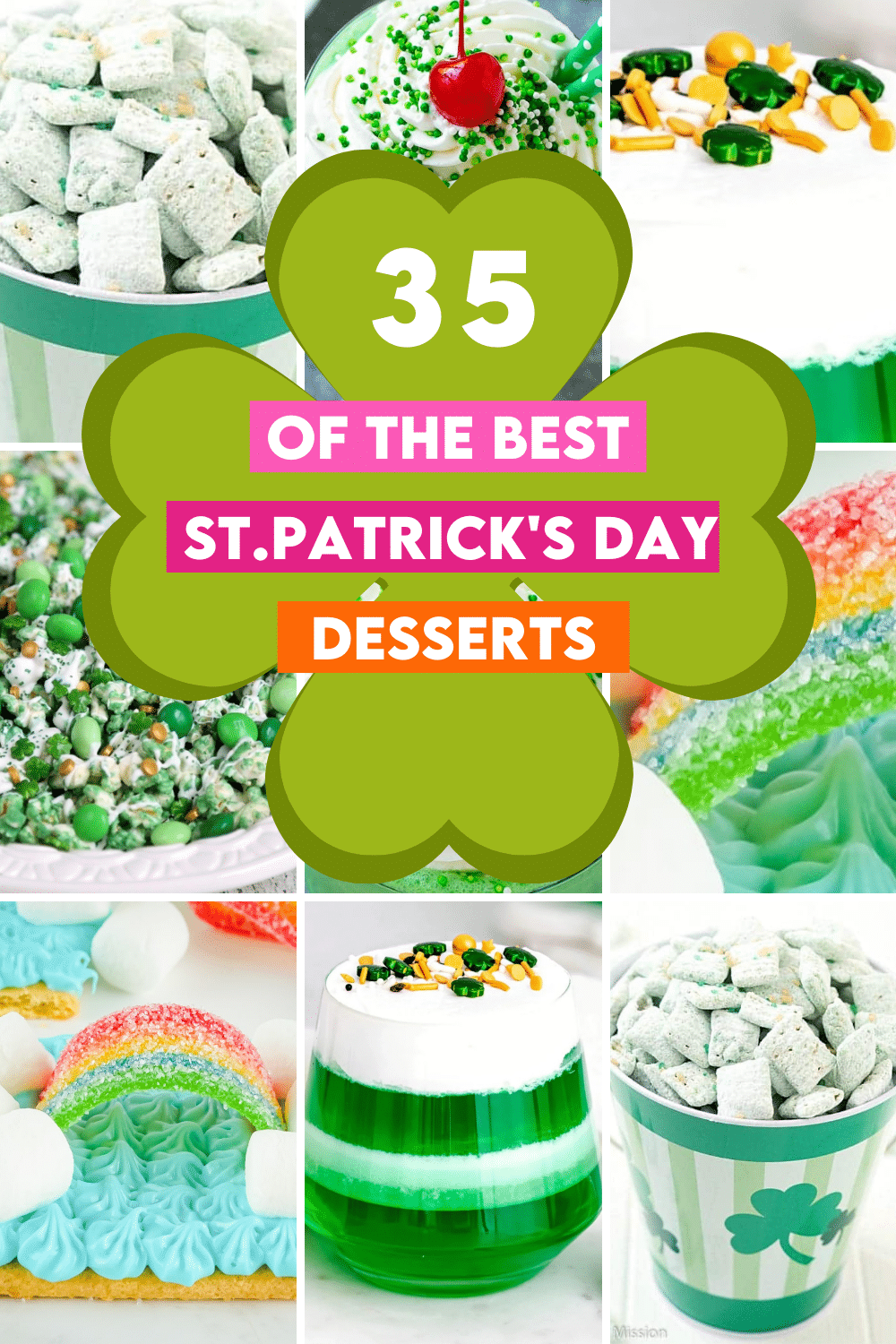 1. Puppy Chow (Gal on a Mission) – What could be more fun than watching a St. Patty's Day flick with your sweetie over a bucket of Puppy Chow?!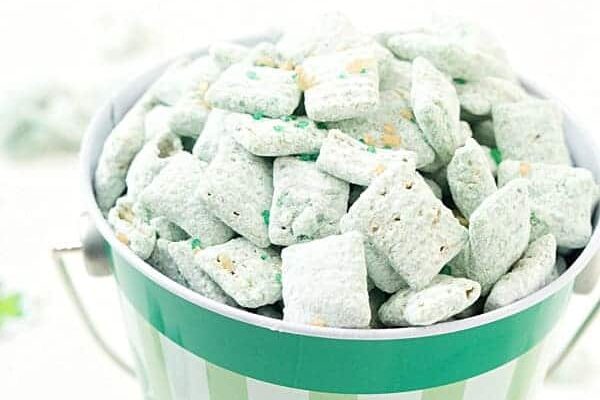 2. Jello Cups (Mom on Timeout) – These jello cups are a sweet and silky dessert for two. Plus, they're super easy to make!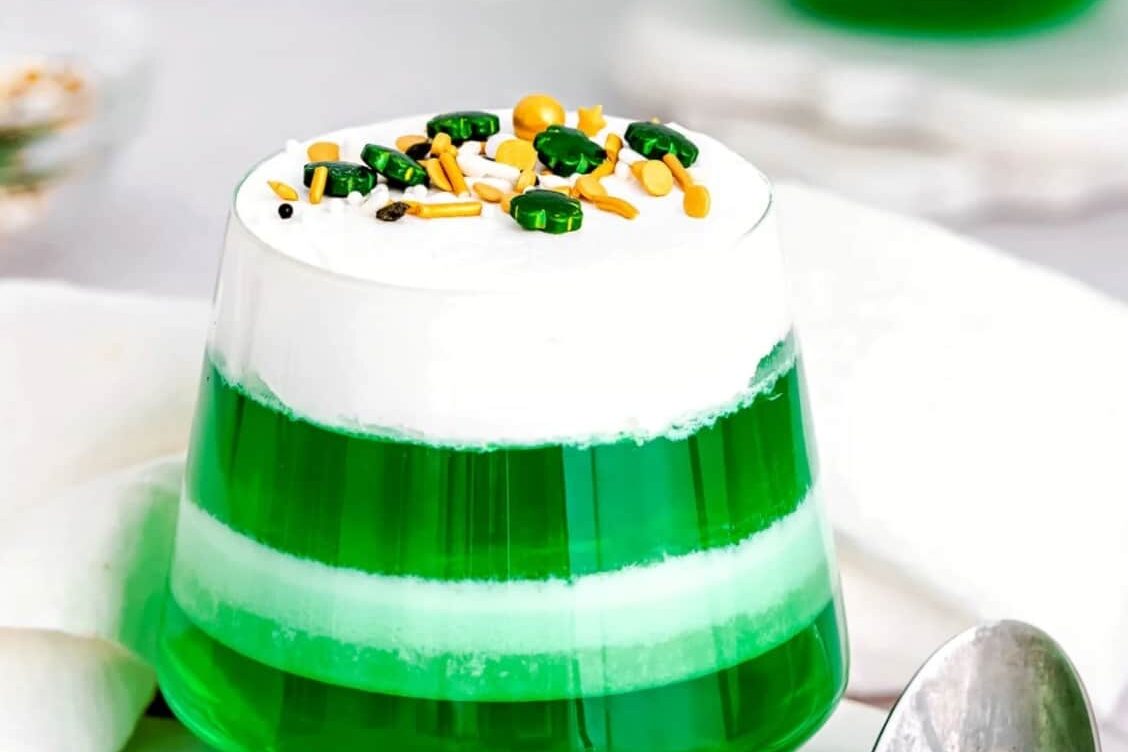 3. Shamrock Shake (Dinner at the Zoo) – Whip up a couple of these easy shakes, add two straws, and share with your spouse!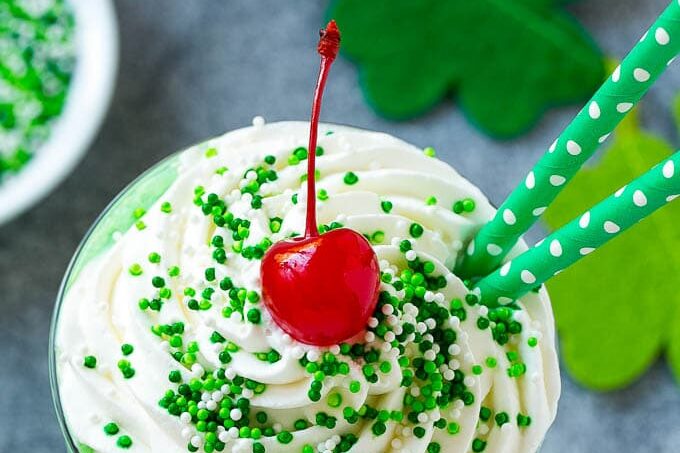 4. Rainbow Frosted Graham Crackers (Butter With a Side of Bread) – How cute are these frosted rainbow crackers? It's like a treat and a craft all in one.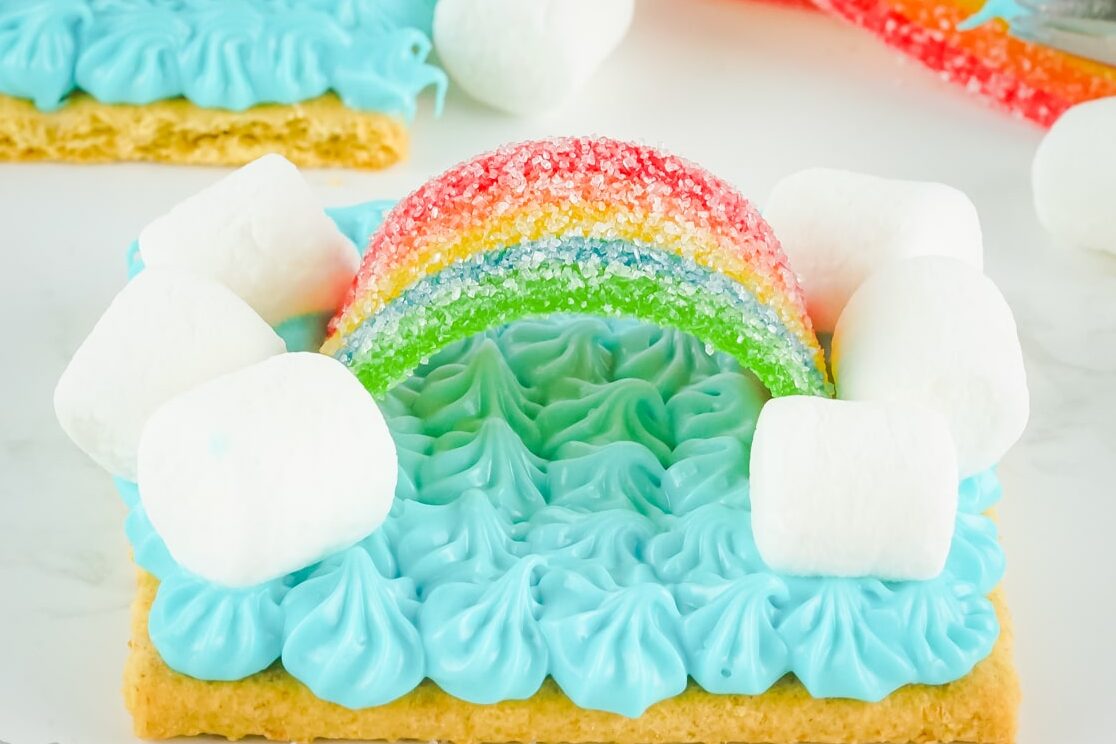 5. Leprechaun Popcorn (Mom Foodie) – This is another great treat to share with your sweetheart while watching your favorite St. Patrick's Day film.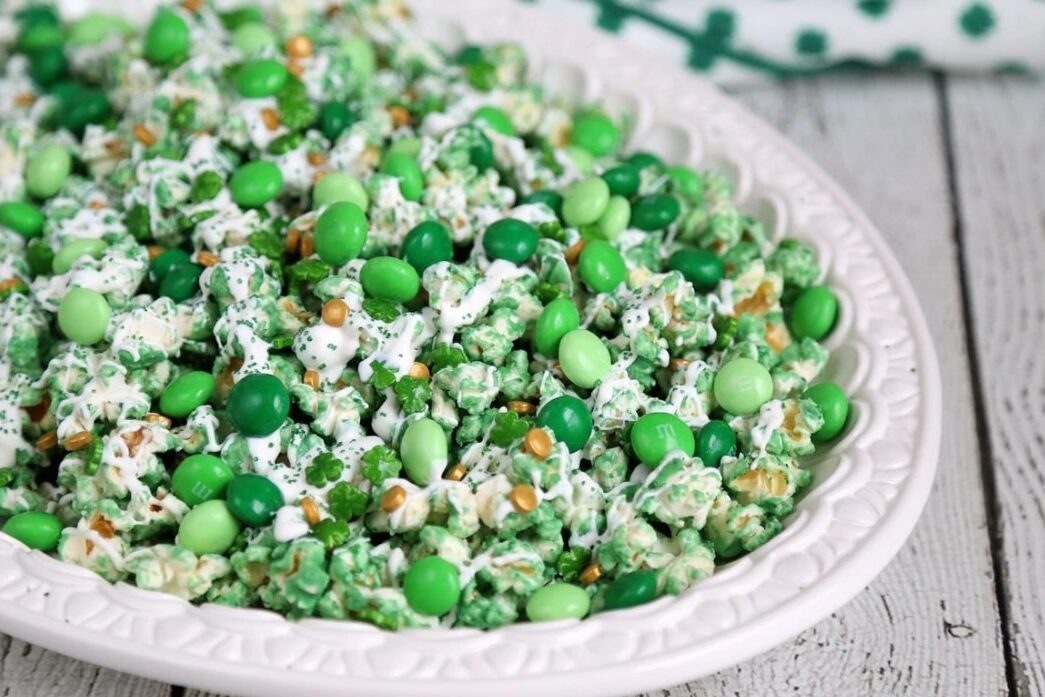 6. Mini Rainbow Cheesecakes (Life Love & Sugar) – Cheesecake is always a little romantic, and these mini rainbow ones are super cute to boot!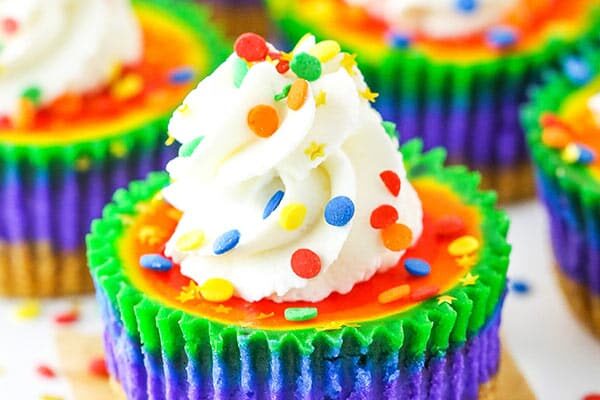 7. Mini Mint Cheesecakes (Created by Diane) – How sweet are these heart-shaped, shamrock cheesecakes?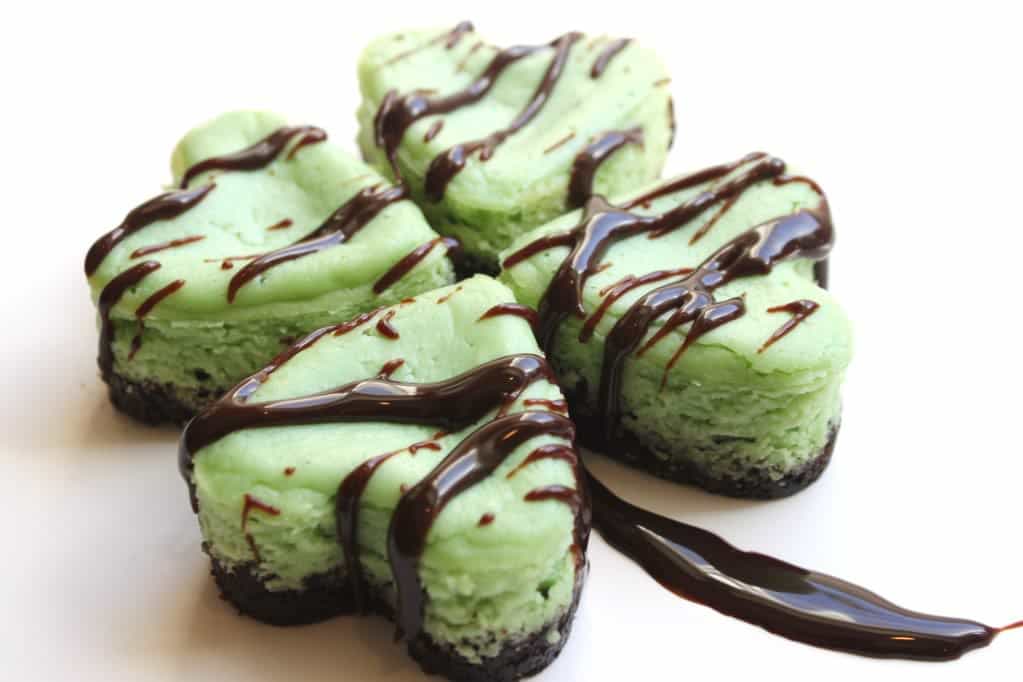 8. Mint Oreo Smoothies (Make and Takes) – Blend, serve, and sip with your sweetie!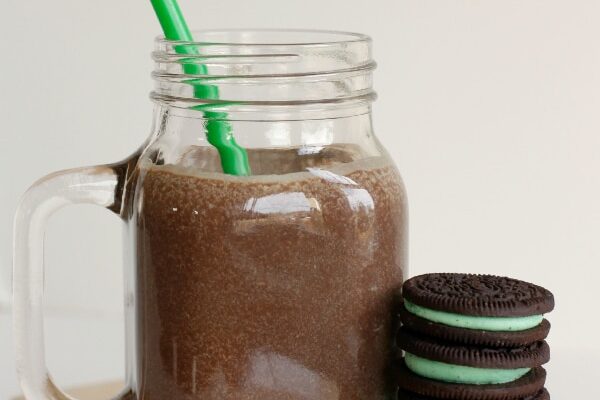 9. Baileys Chocolate Whipped Cream (Life Love and Sugar) – These whipped cream pots are super sexy and indulgent. If you want to omit the alcohol, feel free to substitute Torani Irish Cream syrup in place of the Baileys.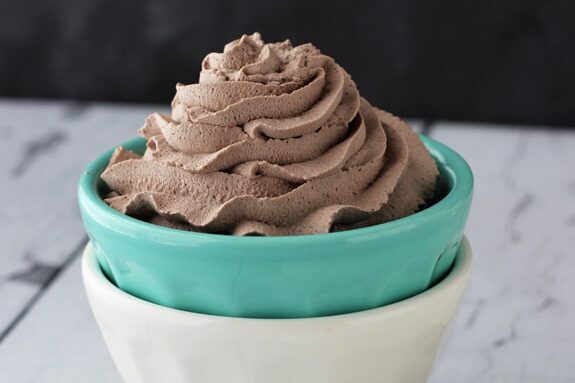 10. Whiskey Maple Bacon Sundaes (The Pioneer Woman) – They had us at bacon! For a non-alcoholic version, simply omit the whiskey from the sauce.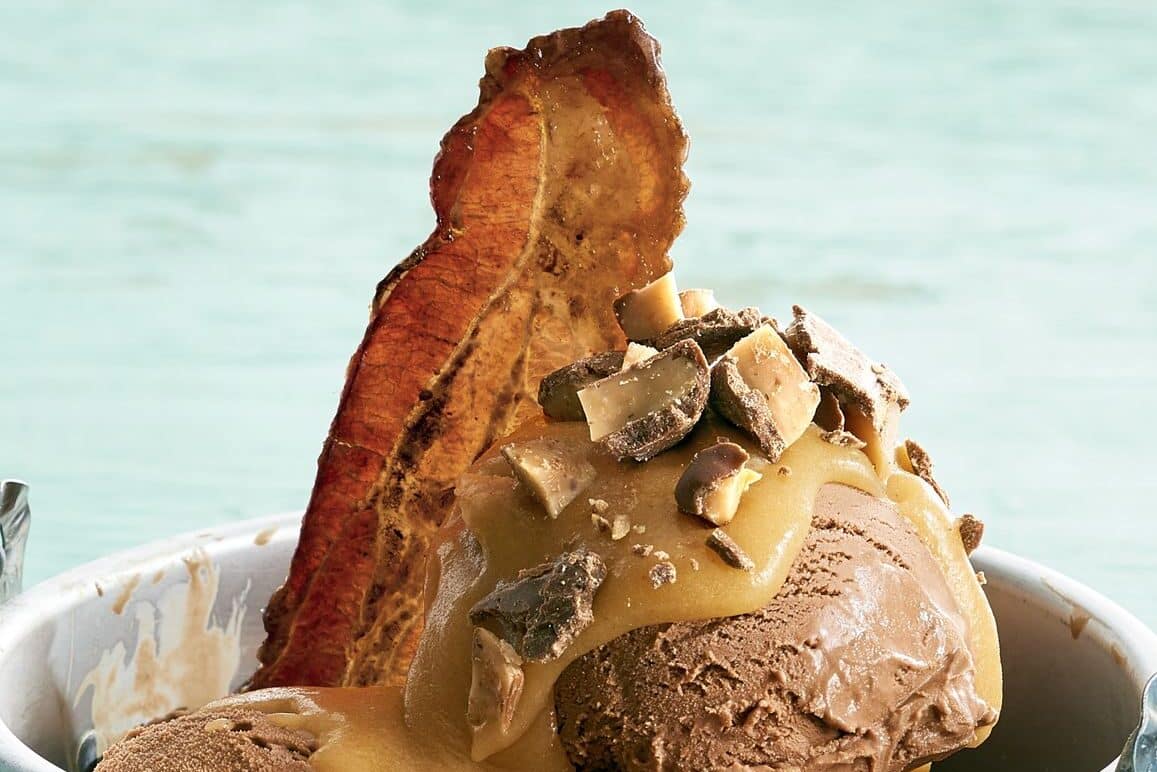 11. Lime Sherbet Shakes (Home Cooking Memories) – 'Shake' things up this St. Patrick's Day by making lime sherbet shakes for two!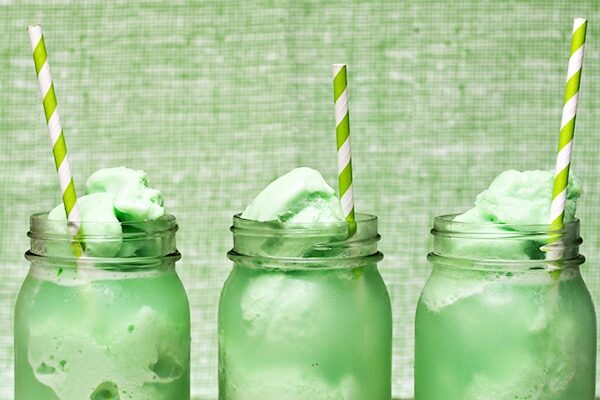 12. Oreo Treats (Crafty Morning) – Have fun dipping some Oreos in chocolate and sprinkles and then sharing them with your spouse.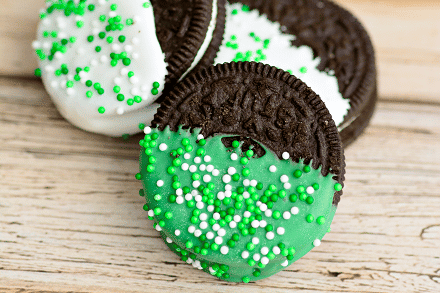 13. St. Patrick's Day Parfait (Sincerely Jean) – Layers of decadent pudding, brownies, whipped cream, and mints combine to make this a truly luscious dessert.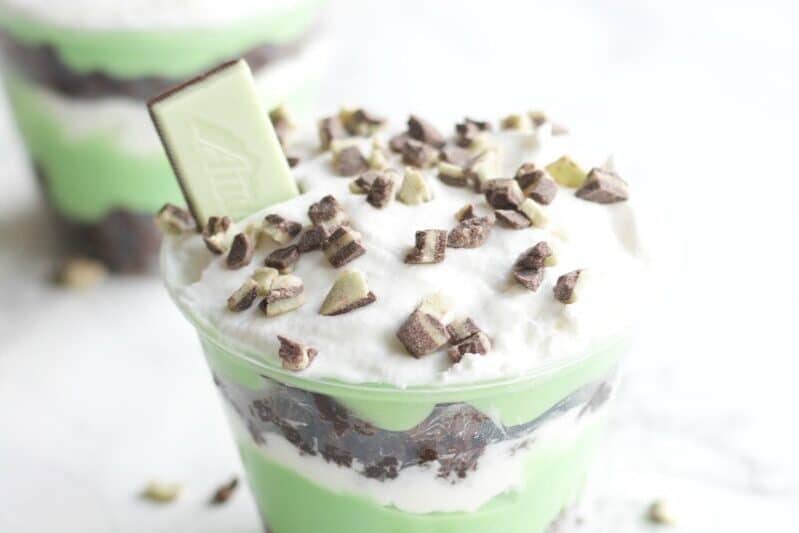 14. Slice & Bake Cookies (Lil Luna) – When it comes to desserts, we're all about the simple, and these St. Patrick's Day cookies are it! Slice and bake the amount you need for you and your honey, and then freeze the rest.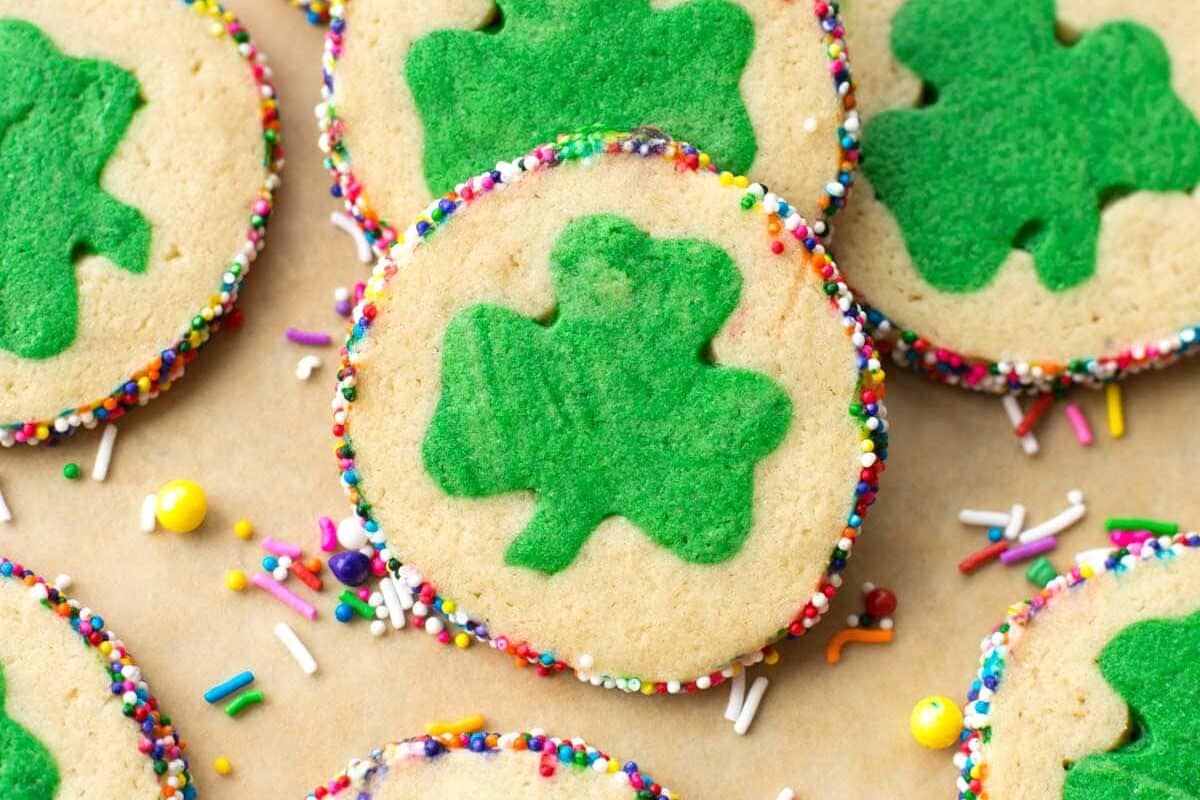 15. Rainbow Cupcakes (Dinner Then Dessert) – How cute and colorful are these rainbow cupcakes?!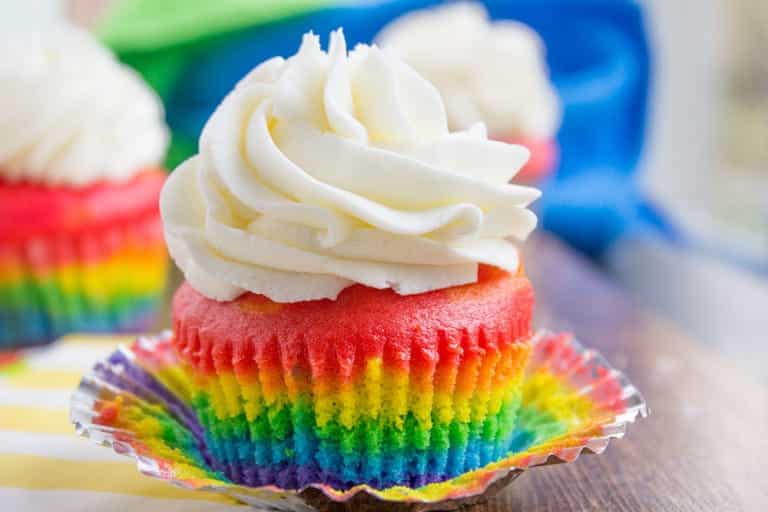 16. Mini Baileys Chocolate Cheesecake Trifles (Life Love and Sugar) – These cheesecake trifles are smooth, sexy, and practically sinful. Replace the Baileys with milk or coffee for a non-boozy version.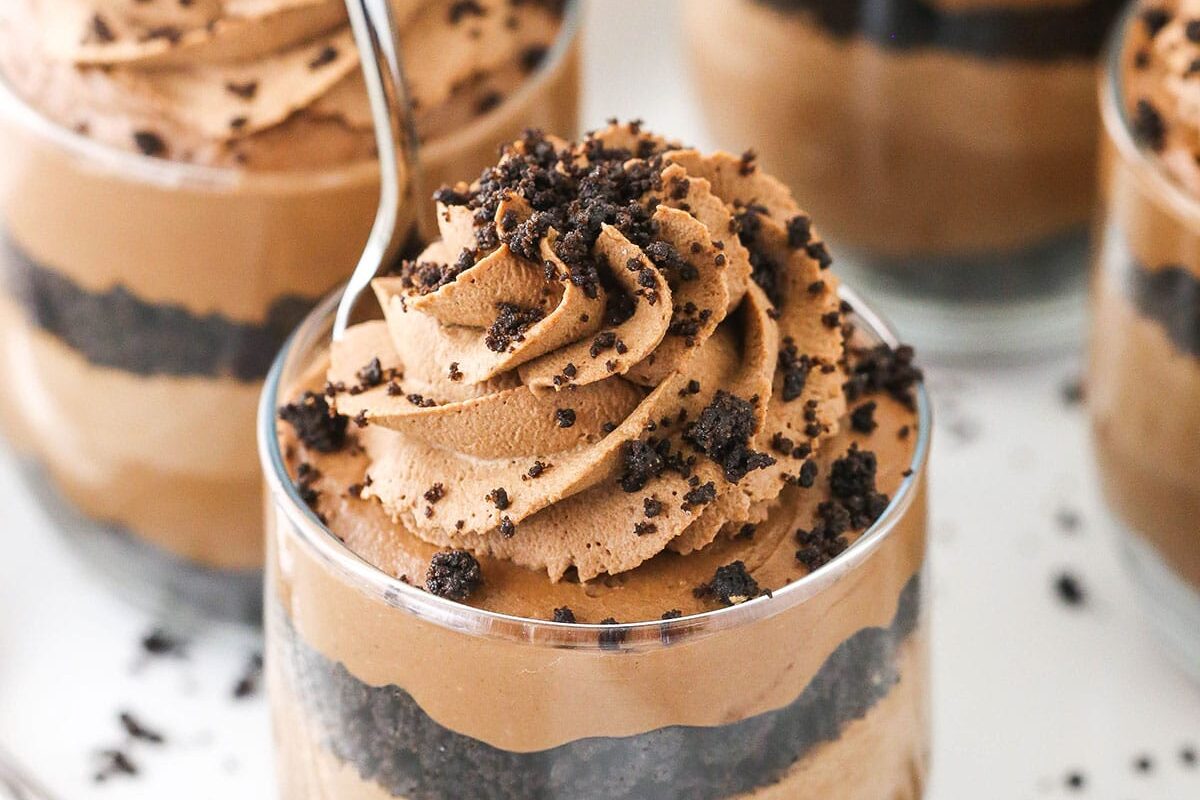 17. Shamrock Macarons (Raspberri Cupcakes) – Try ending your St. Patrick's Day by sharing one of these St. Patrick's Day cookies with your sweetheart.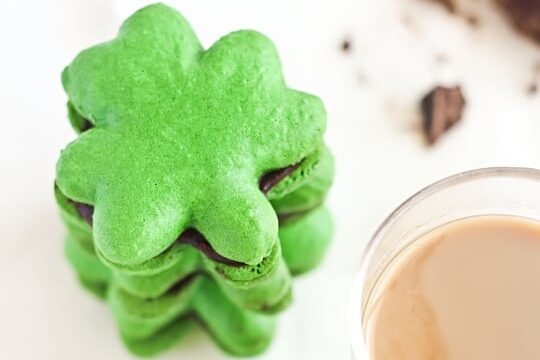 18. Rainbow Cookie Parfaits (Pillsbury) – Layer on the love (and the fillings!) by making this fun St. Patrick's Day food.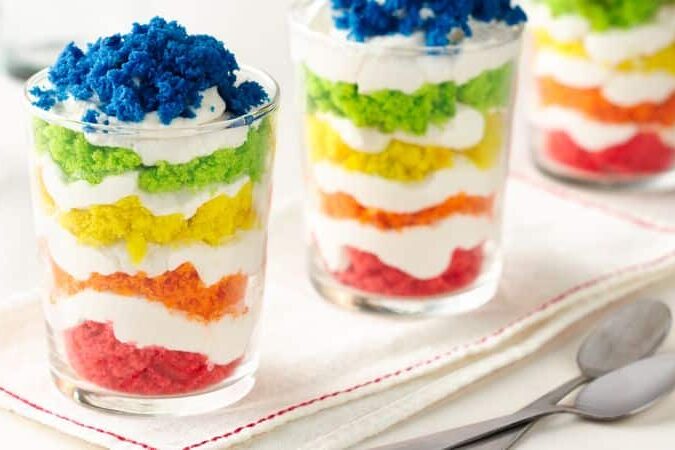 19 . Shamrock Shake Cheesecake Cones (Inside BruCrew Life) – Who needs ice cream when you can have cheesecake cones?! So so cute.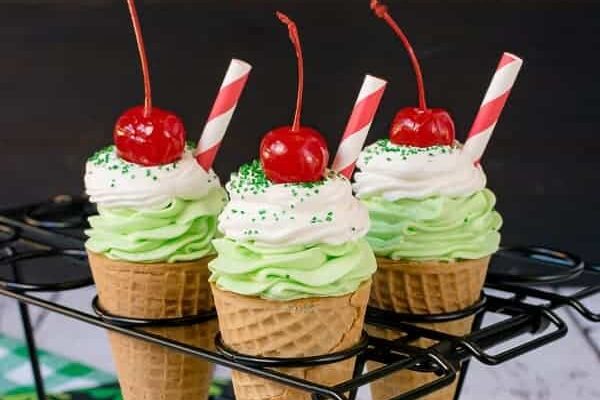 20. Fruit Board (Aint Too Proud to Meg) – If you and your spouse are looking for healthier Irish desserts, this is it!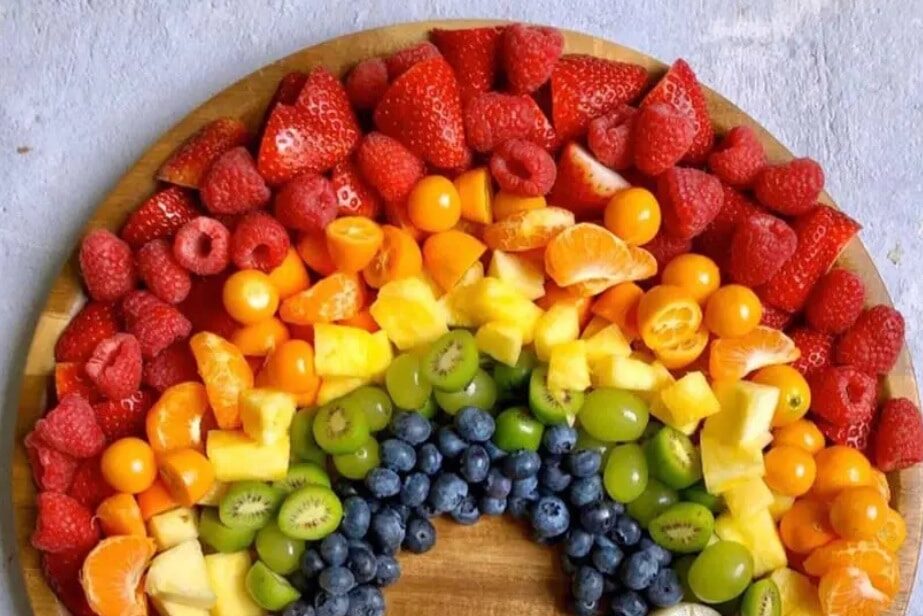 21 . Rainbow Meringues (Ideas for the Home by Kenarry) – This St. Patrick's Day dessert idea is so sweet – just like little kisses!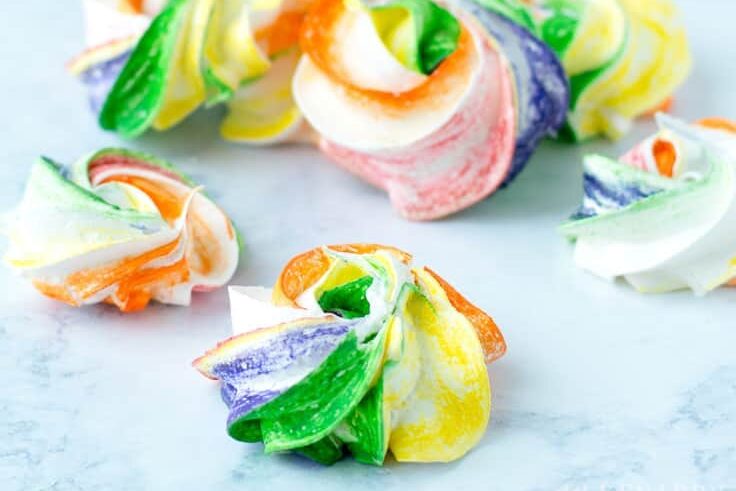 22. Homemade Gum Drops (The Worthey Life) – These gumdrop dessert ideas are just as sweet as can be!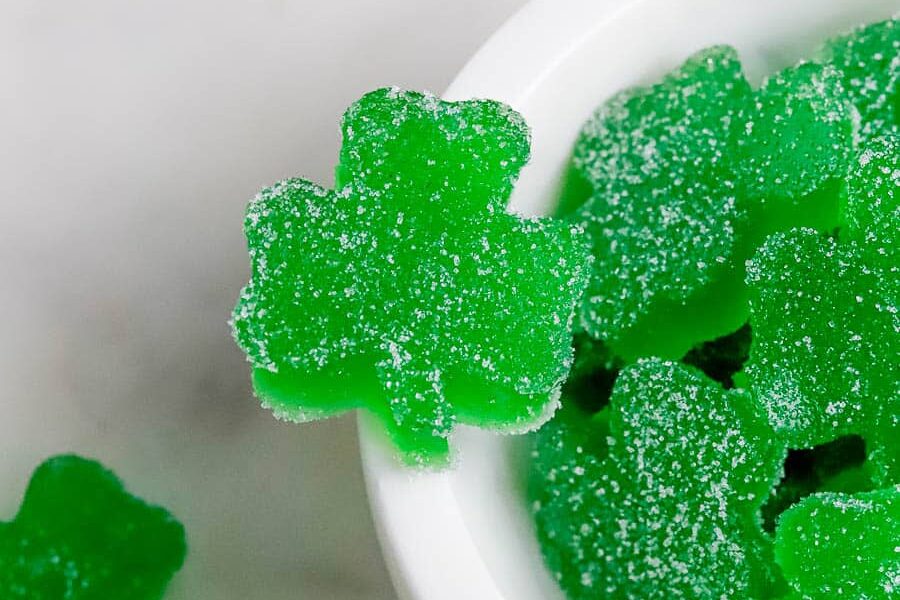 23. Dessert Pizza (Grandbaby Cakes) – Why settle for delivery when you and your honey can whip up a delicious dessert pizza?!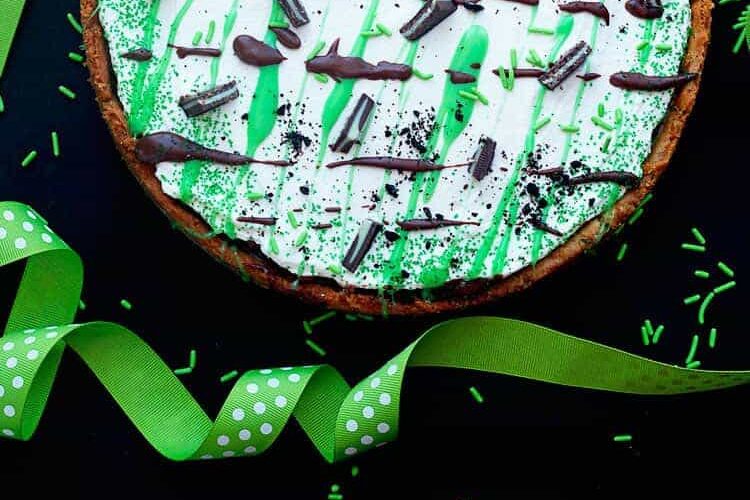 24. Chocolate Pots De Creme (The Cafe Sucre Farine) – How elegant and enticing are these chocolate dessert ideas?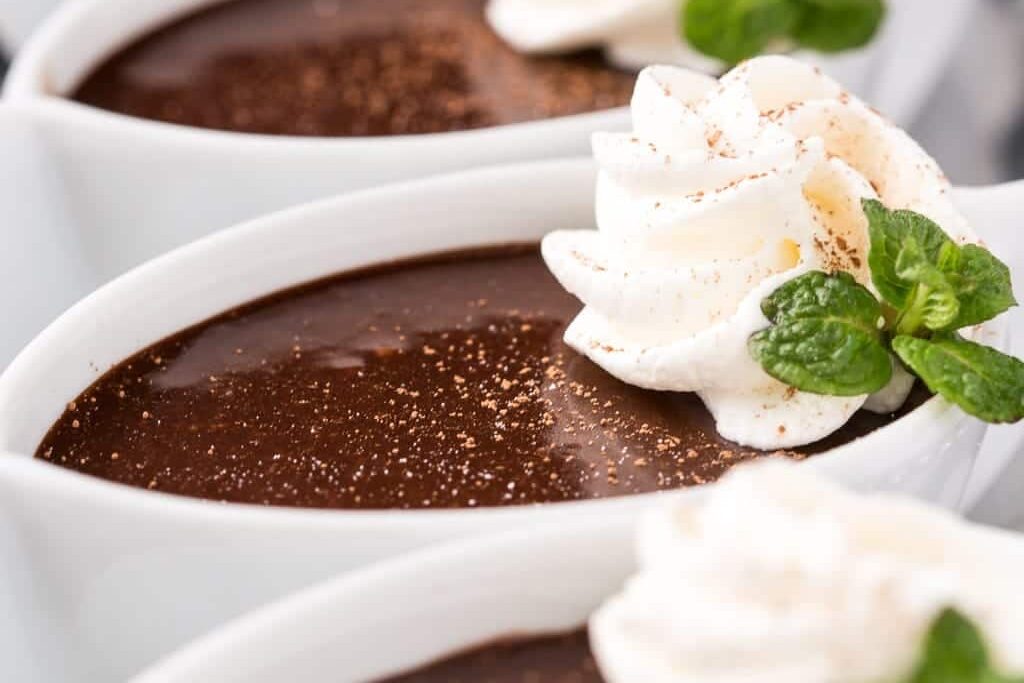 25. Golden Oreos (Sprinkles for Breakfast) – Get dipping and nibbling with these iced golden Oreos.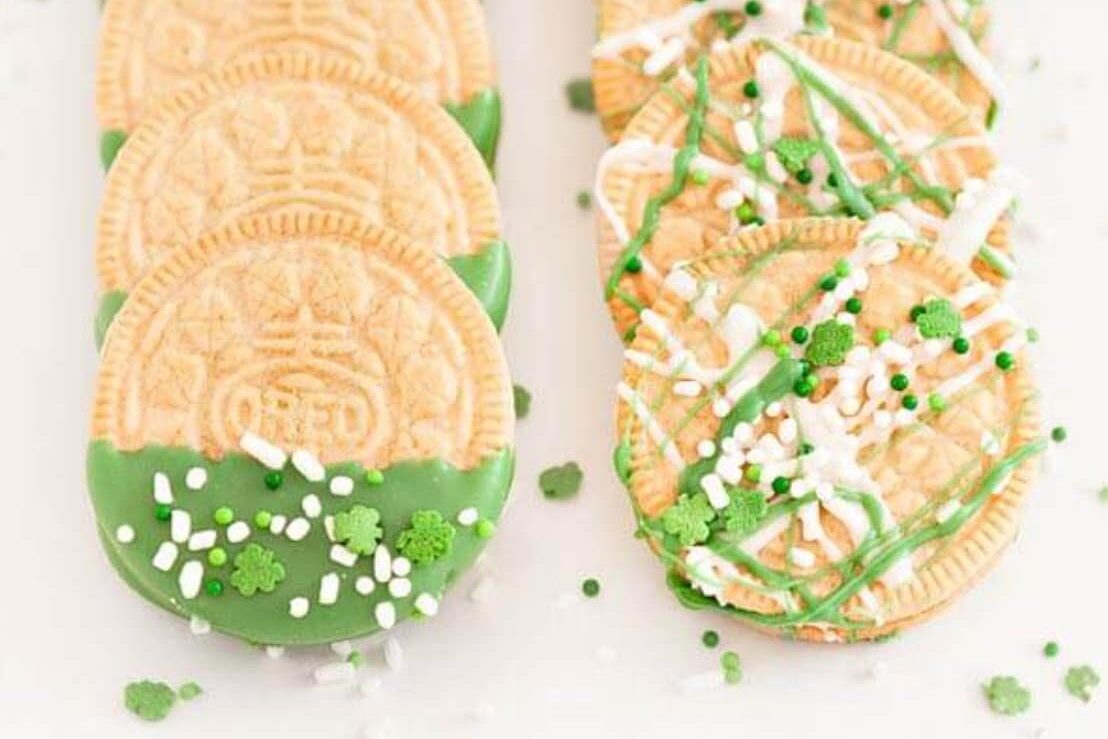 26. Shamrock Pretzels (The Spruce Eats) – If you're short on time, be sure and give this easy St. Patrick's Day treat recipe a go!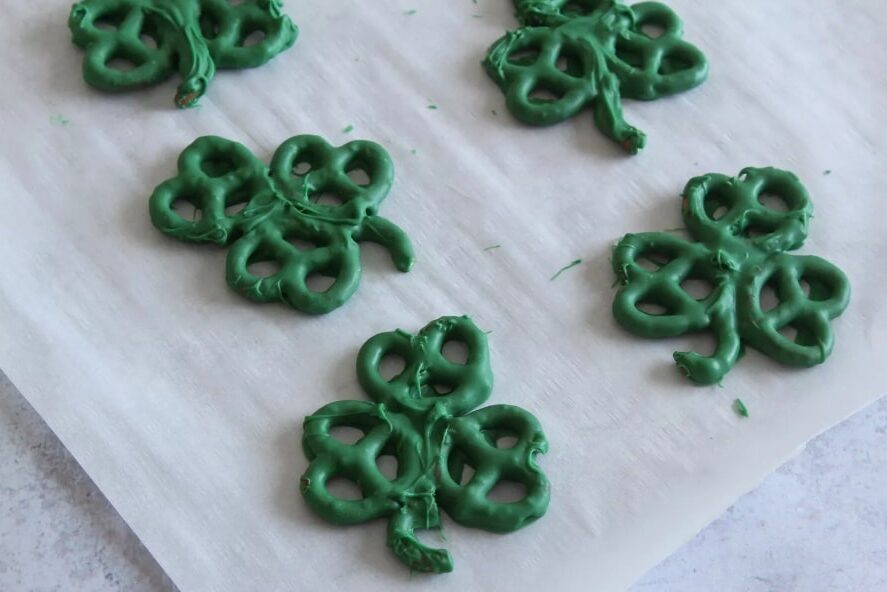 27. Leprechaun Cookies (Homemade Interest) – We're obsessed with how adorable these St. Patrick's Day cookies are!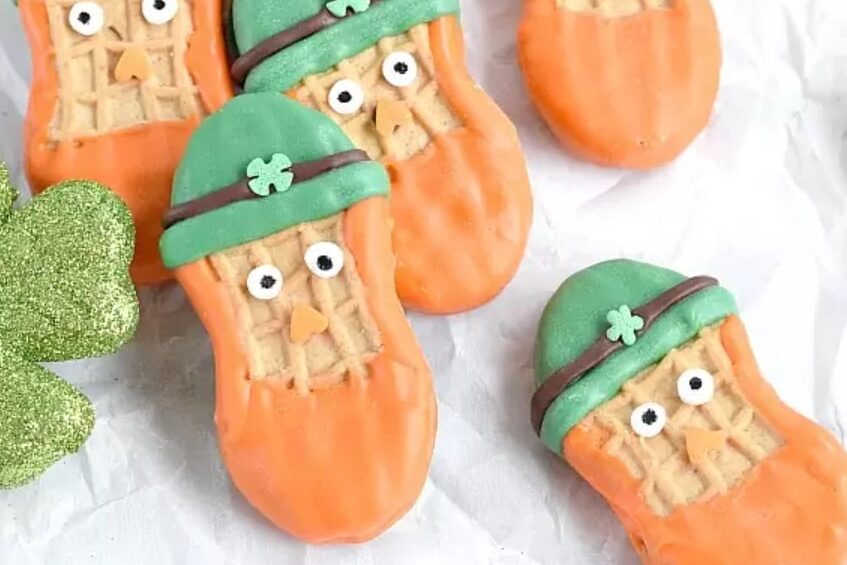 28. Sugar Wafers (Southern Made Simple) – This is another amazing Irish dessert if you need something quick and easy.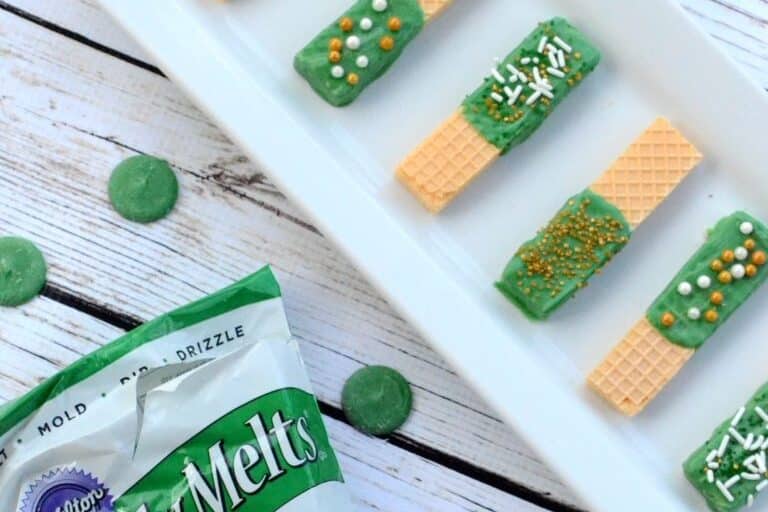 29. Leprechaun Hat S'mores (The Cake Blog) – These would be so fun to make with your sweetie, but we think little ones would love them too!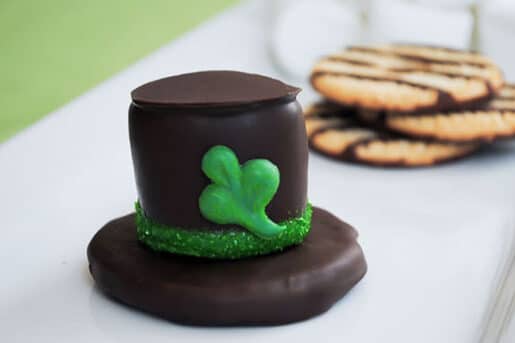 30. Chocolate Mint Trifle (The Slow-Roasted Italian) – This chocolate trifle deserves to be in the Irish dessert hall of fame!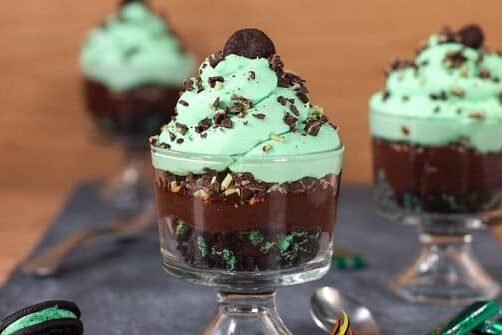 31. Lucky Charms Ice Cream (Like Mother Like Daughter) – How do you make an ice cream date even better? Add a little Lucky Charms to the mix!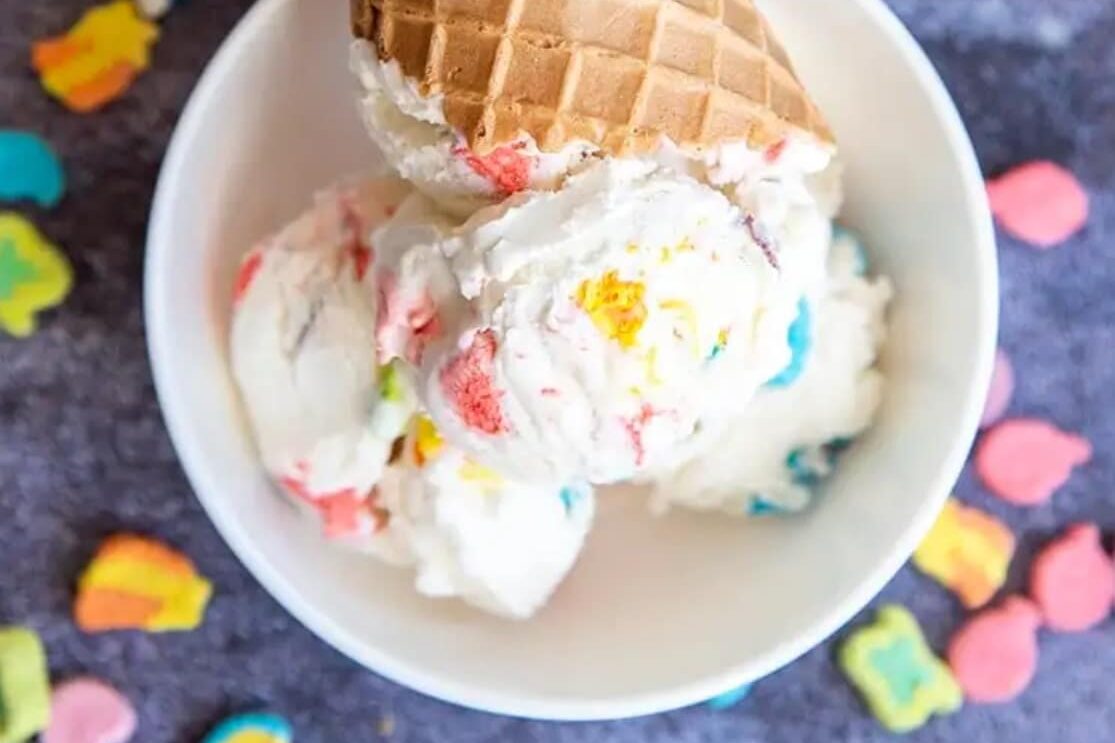 32. Rainbow Pretzel Wands (Mom on Timeout) – These rainbow pretzel wands are a really fun St. Patrick's Day food to whip up with your honey.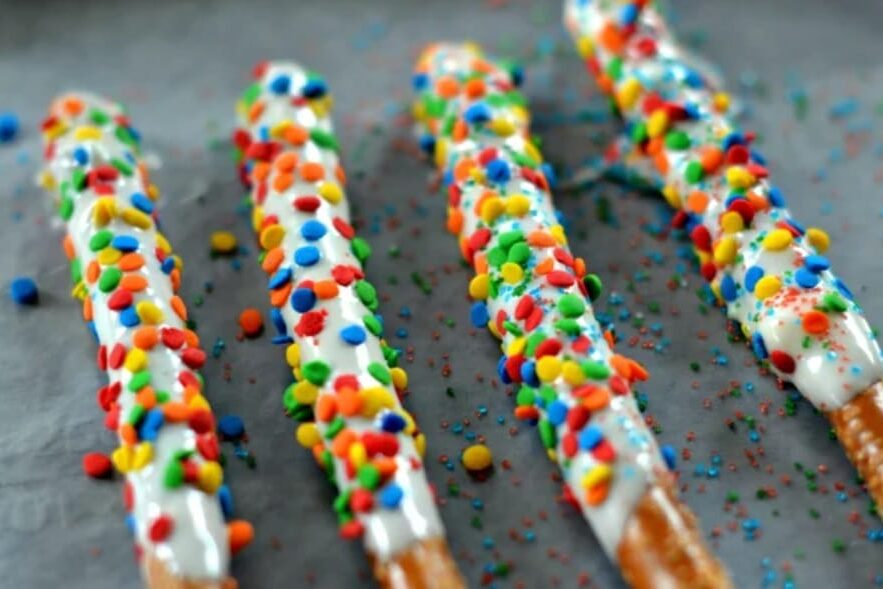 33. No-Bake Cheesecakes (Miss in the Kitchen) – These Irish desserts are not only tasty, but very quick as they don't require baking!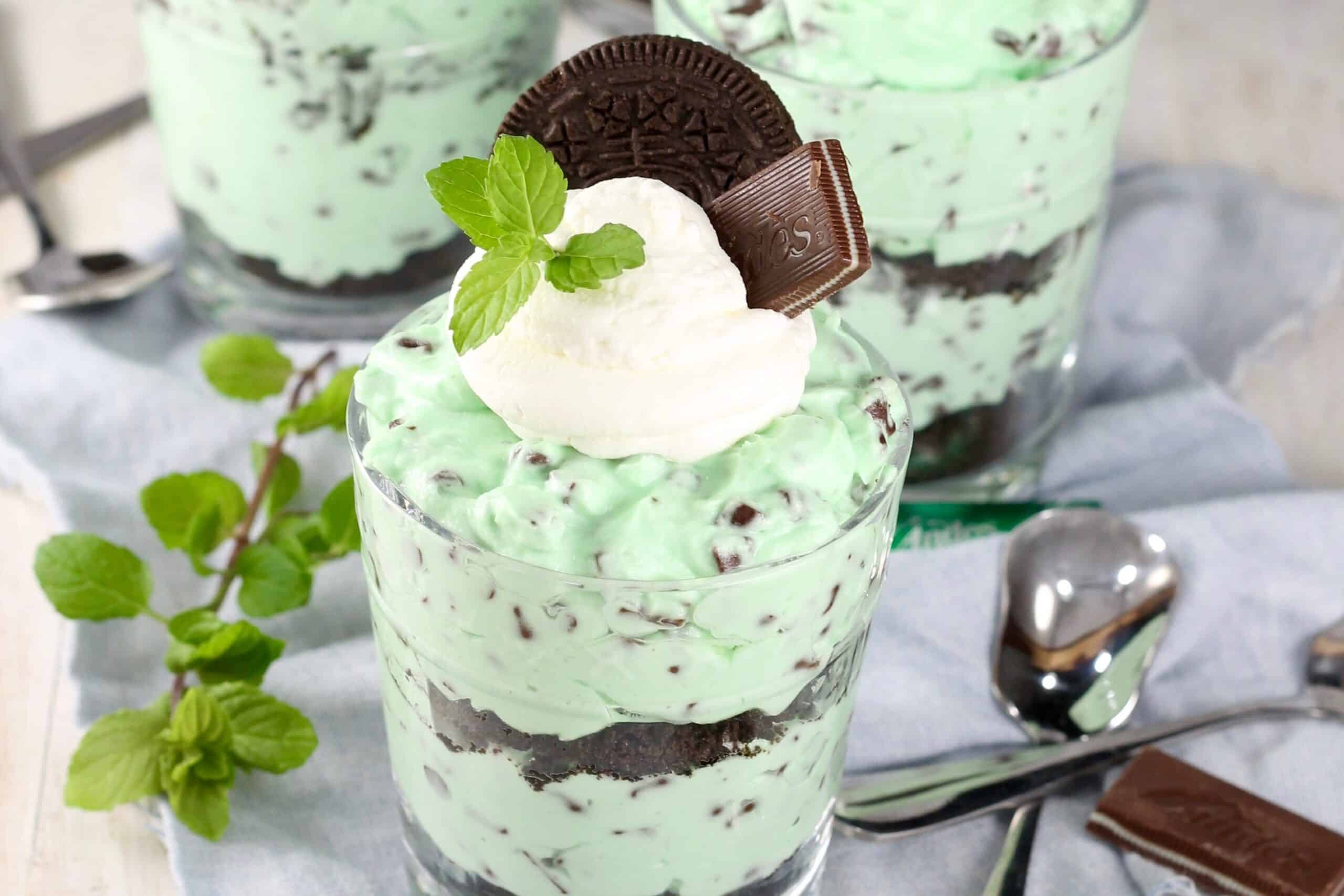 34. Fruit Rainbow Angel Food Cake (Finding Zest) – This St. Patrick's Day food will have you tasting all the colors of the rainbow.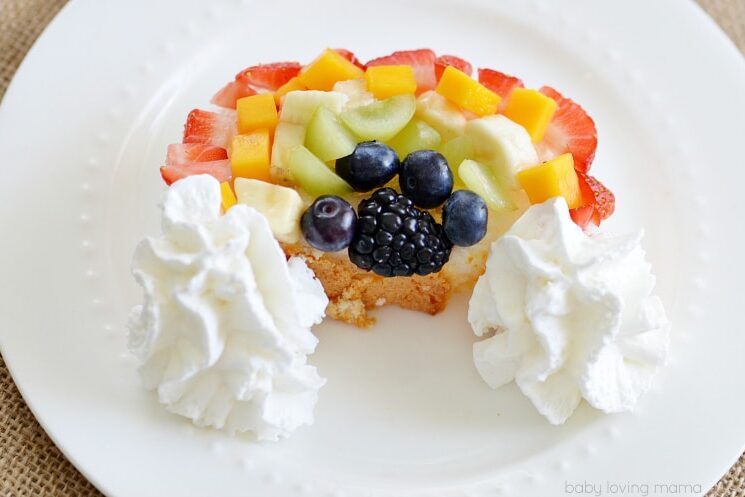 35. Meringue Cookies (Tastes of Lizzy T) – This St. Patrick's Day recipe for meringue cookies is fun and festive. What could be better?!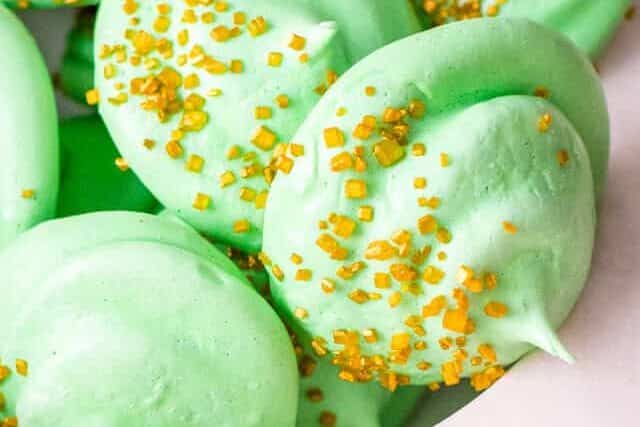 Is that a lucky list of St. Patrick's Day desserts or what?!
For even more St. Patty's Day fun, be sure and check out our cute Leprechaun Trap Ideas and our Sexy St. Patrick's Day kissing games!
And if you're going big this year, don't forget to check out 100 of our best St. Patrick's Day party ideas!