Fitness Tips to Help You Stay in Shape with Your Spouse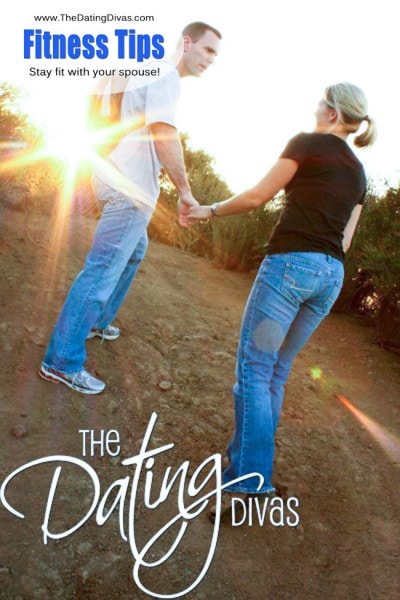 The Top Ten Ways To Be Fit Together This Summer…
Go on a walk while holding hands.
Ride bikes together while laughing and talking about your day.
Count your partner's sit-ups.
Sit on your front porch and eat a healthy snack.
Go swimming, hiking or running together.
Load your man's IPOD with awesome songs that will pump them up for fitness.
Set up the Wii and play fit games for a fun date night.
Find a new healthy recipe to cook together.
Get some games out in your backyard like: volleyball, soccer, or anything active to play together.
Call friends and play a kickball or a softball game at the local field. It would be a great way to hang out with friends and enjoy a good fun game.
Any fitness activity would be great to do as a couple.  Fellow diva, Corie, and I created this list of ten ideas that can get you started with your man.  My husband, Brent and I just had a great night in our backyard simply by pulling out games we already had.  We played volleyball, then a golf on a string game, and many more.  We were active and it always feels great to be outdoors in the summer.  So try out one activity or more on your own spare time!
Download this handy dandy fitness bookmark that will be a great reminder of all of the fun things you and your spouse can do to be fit!