Experience Gift Ideas
When I was first married, I had such anxiety when it came to giving my husband gifts! He was the BEST at it, and I felt like whatever I chose for him would never measure up. One thing we did to help that out was making lists, and honestly, time did help with my gift-giving anxiety. But lately, we've wanted to reach beyond our material lists and gift something a little more exciting – experiences! No matter where you are, there are experiences you can give to your spouse! We are from a small town, so not every experience on this list works for us. However, there are plenty that do! And who's to say we can't save up and go to the city for some of these experience gifts?! Without question, you're going to love this list of experience gift ideas!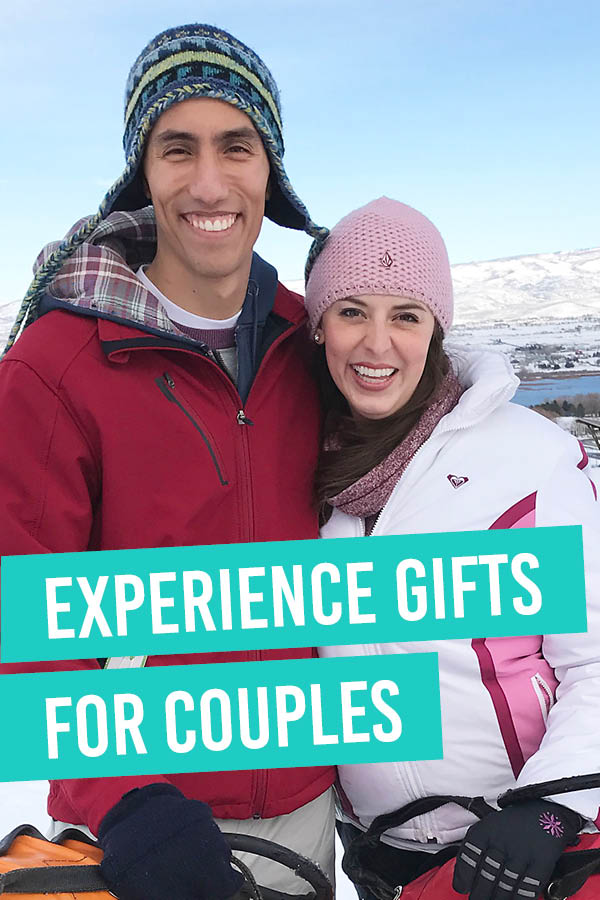 If you think back to some of your favorite memories with your spouse, do those memories involve doing something together? I'm willing to go out on a limb and say that slim to none of those memories are you looking into a gift bag. Most likely, they are moments spent together doing something fun, meaningful, or romantic! So, if you're looking for what to give your spouse as a gift this year, I highly recommend considering gifting experience gifts!
Luckily, you'll be able to find the perfect gift experiences for couples in one of the categories below:
There are so many fun ideas on this list (like enough for each week of the year!) So that being said, start making those wishlists now!
The Experience Gift of Learning
I love to learn, and my husband is right there with me. To limit the amount of stuff we accumulate, while also increasing our mind power, we love gifting the gift of learning! With all the options we have now in our world, we have barely scraped the surface of all of the experience gift ideas out there. However, this list of learning gift ideas is a good start! I'm going to start scheduling now!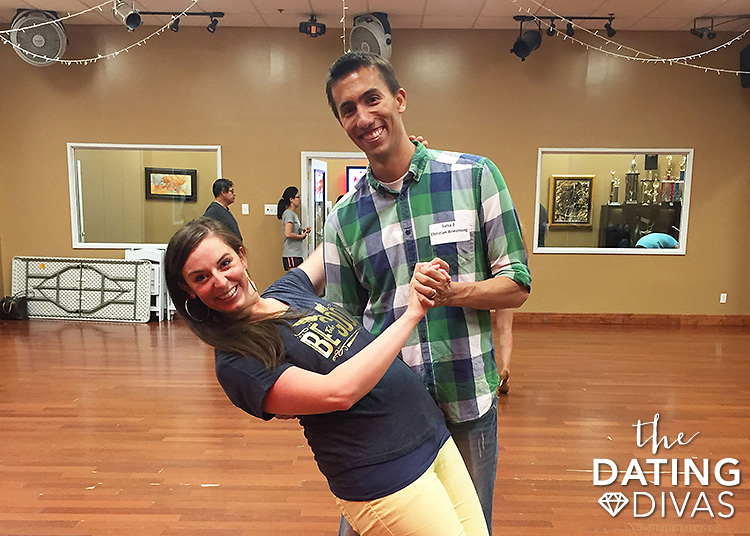 Take dance lessons – What style of dancing intrigues you? Find something that you both love or go for your spouse's preferred style.
Enroll in a pottery class – Learn how to move that clay and mold it into something you love! For instance, make a special vase for your home!
Take a cooking class – What is your spouse's favorite meal? Try to find a cooking class that focuses on that!
Sign up for a fitness class together – You don't have to do it together, but everyone loves support when they're getting fit. You can also usually try out one class free, so you know if the class is right for you.
Take an improv course – Got a funny guy on your hands, allow him to hone his craft. In addition to having a new experience, you'll get a few laughs!
Begin music lessons -We can't be the only one who is eating their mom's admonition of daily practice… Set your sweetie up with some lessons they will love now, even if they didn't when they were 11…
Take a painting class – There are a lot of 1-night paint and drink classes. It would be fun to set it up to go together or for a night out with friends.
Learn how to arrange flowers – This skill comes in handy during spring and summer! There will be beautiful arrangements on your table, not to mention the opportunity to arrange for others.
Photography class – This would be the gift that keeps giving! Imagine all the beautiful photos and portraits that could be created.
Take sailing lessons – Whether experienced on large lakes, or the open water, it will definitely be an experience gift to remember.
Find a sushi-making class – This would be an adventure and quite a party skill.
Give the Experience of Adventure
Experience gifts for him might edge more on the adventure side of things! Whether for he or she, below are the best experience gift ideas for those adrenaline junkies in your life! Prepare to shock them with the biggest adventure of their life AND in turn, enjoy some adventure yourself if you join them!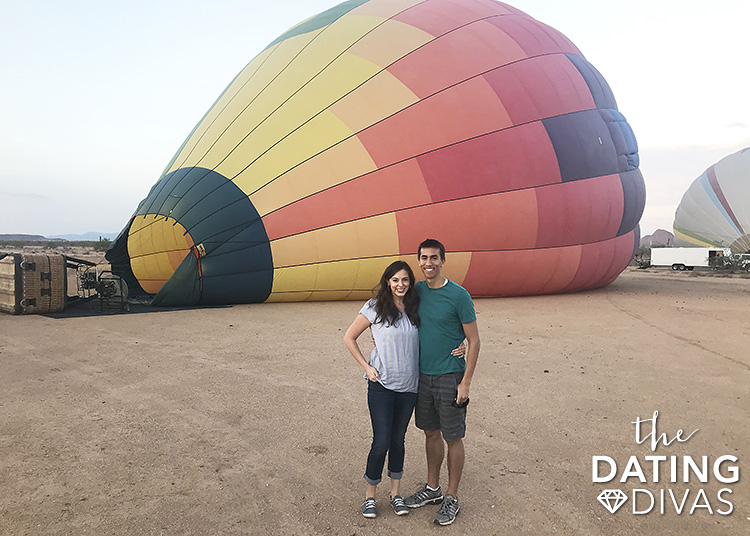 Go on a hot air balloon ride – Sometimes you can even book a balloon that does bungee jumping!
Rent a fancy car – Ok, if ever there was a list of experience gifts for men, this would top the list! There are many ways to find the exotic car of his dreams, but Turo is a great place to start.
Go rock climbing – If you haven't done this before, then you could start small with an indoor venue. But you could also go big and find a guide in the great outdoors.
Take a helicopter tour – A helicopter tour is a great new way to view your favorite places, or go out and see something new.
Plan a weekend getaway trip – Go out on an adventure to somewhere new! There are always those little places you've wanted to visit but haven't made the time. Make. The. Time.
Ziplining – Zip through the jungle, the forest, the neon lights! Go on a highspeed adventure with this experience gift idea. It's a great solo gift or a perfect gift experience for couples.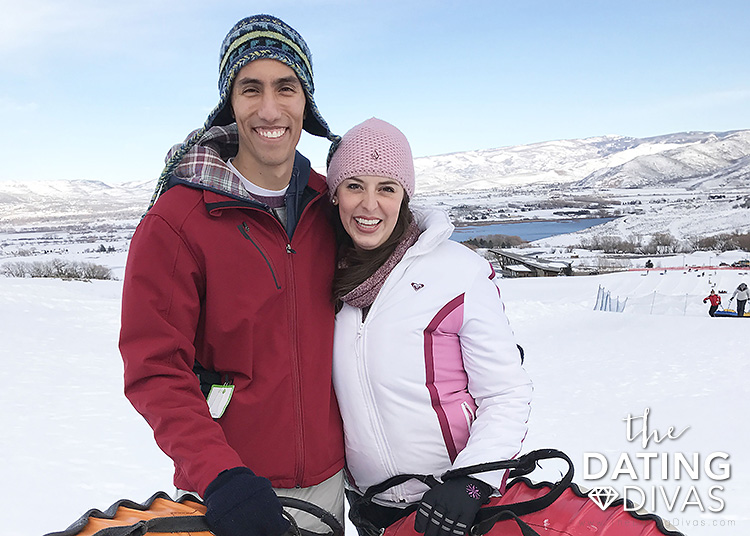 Go tubing – If winter sports aren't your thing, try tubing! Some ski resorts offer a tubing adventure down their hills, but with the joy of a ski lift to take you back up to the top – win!
Go skydiving – Just because jumping out of a plane sounds insane, doesn't mean your sweetie doesn't want to live life on the edge! Maybe an indoor skydiving format is more your style?
Kayaking or boating adventure – Tackle some rapids (or calm waters 😉 ) in a kayak!
Flying lessons – Do you have a spouse that has a desire to fly? This would be an amazing gift to help those dreams come true – after all, dreams love to fly!
Aerial yoga – This fun twist on yoga is a great place to practice inversions and feel like a cast member of Cirque du Soleil! It's a perfect experience gift idea for her or him!
Murder mystery dinner – This is a prime example of a perfect gift experience for couples! Intrigue in addition to an exciting date night out!
Escape room – See how well you can work together to ESCAPE! I have loved doing these with friends on a group date.
Experience Gifts of Culture
Stretch your horizons by giving experience gifts that focus on culture and humanities. Tickets to the ballet may sound like one of the perfect experience gift ideas for her, but there are also plenty of cultural experience gifts for men. It would be so fun to choose a different type of experience gift for each holiday!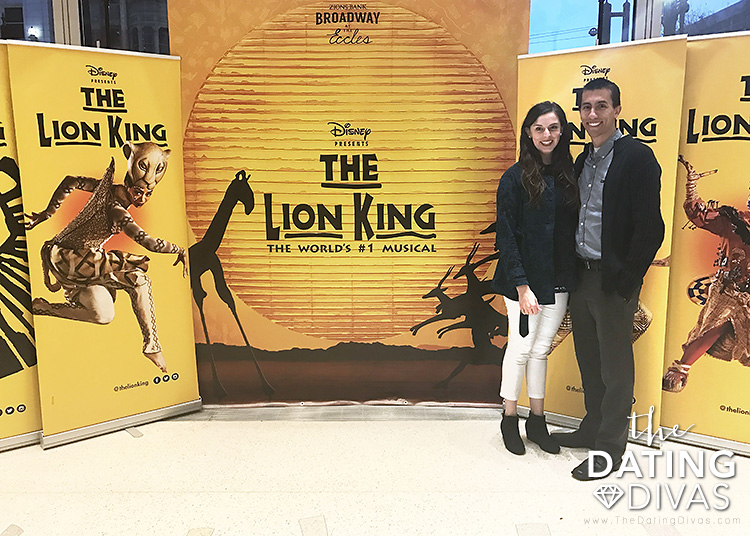 See a musical or play – This is my personal favorite! Go see a classic on stage or an up-and-coming show because there is nothing like live theatre!
Go to the opera – Sing it! Gift your sweetie the experience of hearing those notes that can shatter glass.
Do a wine tasting – Find the high notes of the fruity variety by booking a wine tasting at a local winery or vineyard.
Get tickets to the symphony – Allow your sweetie to be swept away by the symphonic sounds of your local group.
Go to a concert – Find a concert that you know your spouse will enjoy. This could be a fancy one, a la the symphony mentioned above, or a rowdy rock concert.
Teatre season tickets – If you have a local theatre that has a year-round season, this is a great option that also gives you built-in date nights! You could also investigate with your local movie theatre to see if they have an annual pass.
Go to a book reading – Check with your local libraries or book stores to see if an author is coming to do a reading.
Paint your own dishes – Pottery painting shops have an array of dishes, figurines, or ornaments available for you and your sweetie to practice a new skill. They will fire the pottery for you, and you pick it up a few days later!
Give Nature for Your Experience Gift
Step away from the smartphone! Wait, finish reading this first! 😉 Try making this one of the best experiences gifts by removing all distractions and taking it back to nature. Just ask Thoreau, "Life is meant to be lived deliberately and in nature." These experiences gifts for couples can be solo, but I think most of these are better gift experiences for couples. If going back to the basics sounds perfect for you, then this is your list.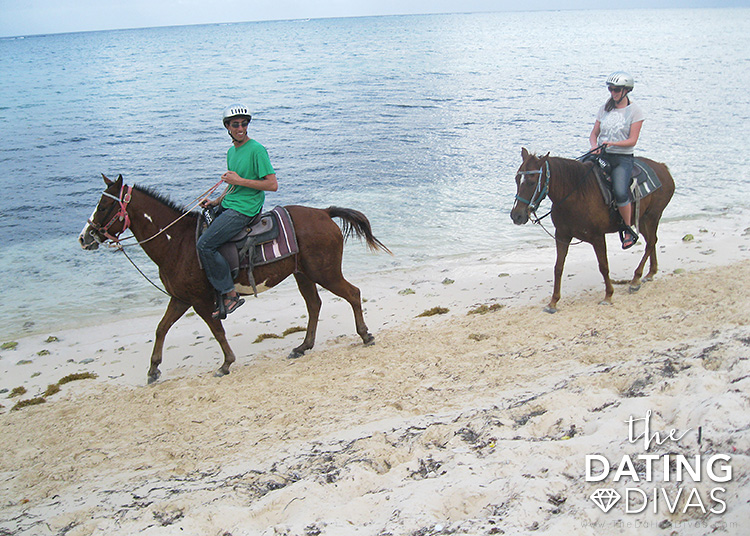 Go horseback riding – This may require a little bravery, but it's going to involve a whole new level of lovely as you plan a horseback ride through the great outdoors.
Visit a cabin in the woods – Nothing is quite as cozy as cuddling up together in a cabin! Find one to rent for a great experience gift for couples.
Learn how to garden together – This is a gift of nature, culture, learning, all of the above! Find a garden expert or an expert book to guide the process.
Buy an annual pass to the National Parks – With an annual pass, the 2 – 3 hr drive to see a national park is way less daunting, it's even more of an invitation.
Boat cruise at sunset – A lot of local lakes or larger rivers hold some version of a sunset cruise. In addition to beautiful views, it might involve dinner or drinks and, hopefully, dancing!
Buy a zoo membership – Enjoy seeing animals from around the world with a zoo membership – bonus, this works great for kids too!
Train ride – This is the perfect experience gift for men or women who were train-lovers as kids! Of course, it's also a chance to focus on each other while seeing a wide spectrum of landscapes.
Visit a pet shelter – Love on some animals who probably don't get enough of it. If you can't have a pet of your own yet, this is the perfect gift for your animal lover.
Camping or glamping – If you are into tent-camping, set up a stay at a special campsite. If that isn't quite your idea of fun, find a glamping site, and enjoy not having to set up a tent while getting a great experience.
Treat Yo' Spouse Gifts
This is the gold leaf category of the best experience gifts. The creme de la creme. Extra to the extreme. You get it! 🙂 Not only will these experience gift ideas for him and her spoil your sweetie, but they might also spoil you! And we just love any excuse to get or gift a little pampering. Check out these experience gifts below that truly show your sweetheart that you love them!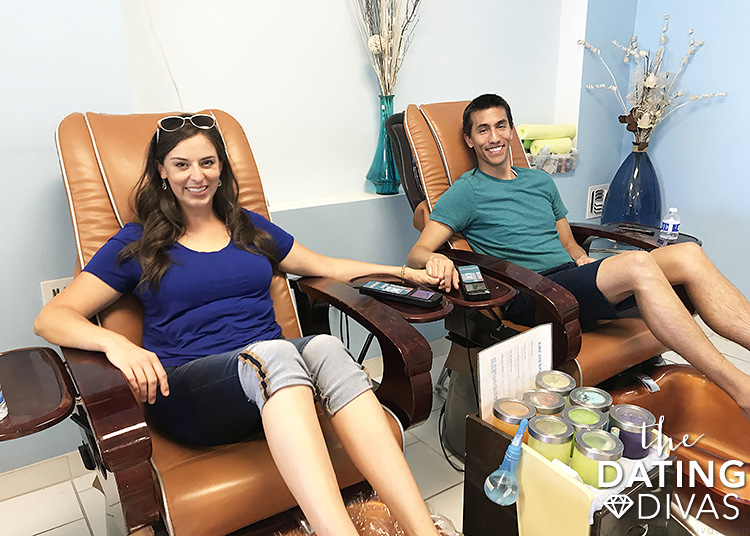 Get pedicures – Pedicures are just the best. Clean up those feet, massage them, void stress. All the good things! A lot of men haven't had a pedicure before, but this is still a good experience gift for him, and maybe a bit of an adventure.
Have a spa day – I'm pretty sure there is never a wrong time for a little spa-pampering, but in case you need an excuse, a gift is a perfect time to splurge!
Binge day at a movie theatre – If you can buy a one-day pass to a theatre, that's the way to go! Otherwise, find a time where there are multiple movies that you want to see at the same theatre. Buy the tickets beforehand and enjoy a binge with none of the clean-up. This is an experience gift ideas for him or her!
Hire a private chef for a night – Who is the chef in your house? Would they like a night off? Treat yo'self, and your spouse, with this gifting option.
Find an amazing Air BnB – Whether you travel near or far, Air BnBs are amazing! Find one in your budget and enjoy a little escape in a homey atmosphere.
Book a hotel staycation – If you can't travel out and about, look up local hotels and find one that wouldn't break the bank, but would ramp up the fun! Specialty hotels with themed rooms are always a winner!
Schedule a photoshoot – Family photos are an important part of your story. Don't let a yearly one slip by, schedule the shoot as a gift! Or you could go a little more intimate and book a boudoir shoot.
Subscription boxes – If you are looking for a gift that comes around more than once a year, then subscription boxes are a perfect experience gift idea for her or him!
Tour a sports stadium – The sports lover in your life is sure to love a trip and tour of his or her favorite stadium.
These experience gift ideas for him or her are sure to make your next gifting go 100% perfectly. Enjoy spending time with your sweetie, or giving them a chance to recharge on your own. In any event, make memories instead of clutter and, as always, focus on the love!
For more gifting ideas, we have gift guides for him and guides for her. With all of these wonderful resources, you are sure to banish that gift-giving anxiety once and for all! Now, sit back and smile as you wait for joy to fill your loved one's face when they are gifted the perfect experience gift!