Sexy and Funny Cards for Your Spouse
Anyone else out there have trouble making the first move, even if it is with your spouse who you've loved for longer than you can remember? Hands raised? Just me? Okay, whether you're like me or not, you're going to love these sexy and funny cards that hint at a night you'll both enjoy. These greeting cards aren't ideal for slipping in your spouse's lunch bag or giving it to them in any sort of public environment where they might run into a co-worker or long-lost family friend. But they are perfect for a little private affair, including just the two of you.


Disclaimer: This post contains affiliate links. To learn more about 'em, click here.
Choose one of our five sexy and funny card options or print them all to use for your next few special occasions (or even just because). Carisa from Messes to Memories put together some simply perfect designs that let the card do all the talking and that any guy or gal would love to receive.
Sexy and Funny Dating Cards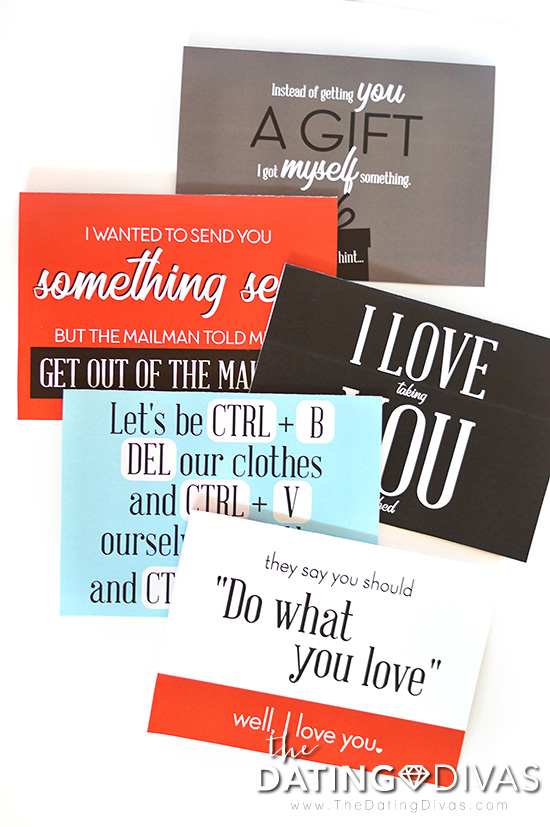 Print the one-page design, cut and fold and you're instantly on your way to a sexy and funny card that invites your spouse to smile at the innuendo and suggests some fun might be in their future.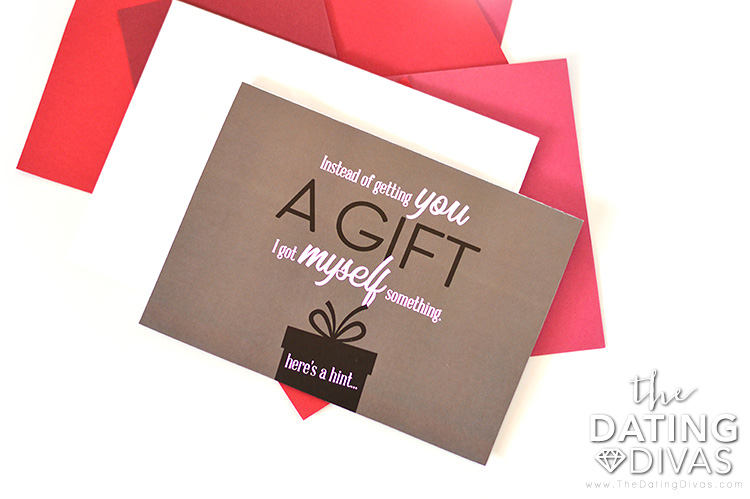 FREE Printable Sexy and Funny Cards
Next time you're supposed to get your honey a gift, you can probably skip it and replace it with this fun card. It suggests you've forgotten the gift, but it turns out the gift is YOU… wearing nothing (just like the inside of the card).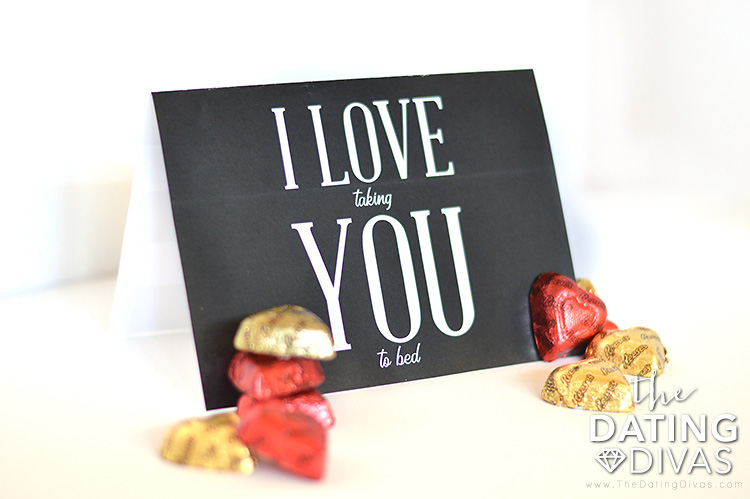 At first glance, this card seems to express your sweet and simple love, but once your spouse takes a closer look they'll find your true intentions and won't help but be able to crack a smile.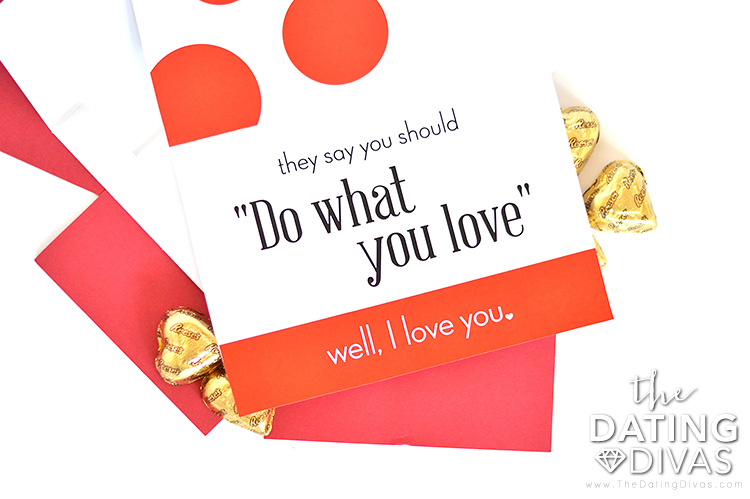 Take the old adage, "Do what you love" and turn it into a hilarious and sexy play on words. Pulling the card all the way out of the envelope reveals the clever punchline.
Easiest last minute card idea EVER! They'll love your sexy sense of humor, so grab your favorite right now!
To make this cards all come together, be sure to grab a great quality paper cutter and nice cardstock.
SaveSave
Sexy & Funny Cards
Printables Designed by Carisa @ Messes to Memories Exclusively for The Dating Divas