Go-Cart Racing AND Super Mario Kart?
YES, PLEASE!!
I don't know about your hubby but I know mine has a need for speed, which is why this date is perfect for us! Most men love a little speed and action on date night, so the odds are in your favor that this date is sure to please your man!

Disclaimer: This post contains affiliate links. To learn more about 'em, click here.
Before we get started we need to give a huge shout out to Leah over with l. a. Sync for putting these amazing printables together! Go check her out and tell her thank you! The Mario theme fits perfectly with this date, I love them!!!!
Have you guessed what you are doing on date night yet?! You are feeding his belly for much needed energy, taking your man go cart racing for a little speed, and challenging him to a one-on-one game of strip Mario Kart for a little action! You know your man is in now!
The printable pack includes an invite for a date for two, an invite for a group date, and food tents.  As if that wasn't enough we've added an intimate invite and two sets of dice for your intimate game!
Are you ready to get your man's heart racing!!!
Ready, Set, GO!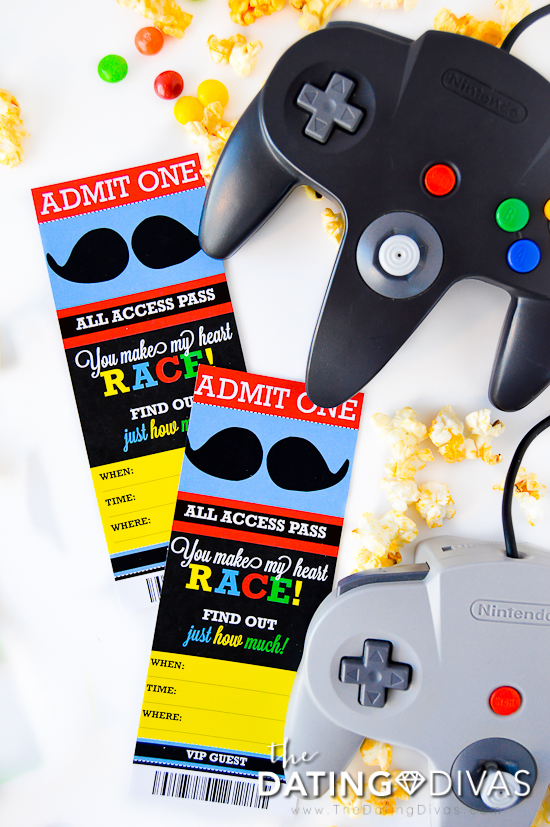 Pick a date, time, and location for your action packed night, decide if date night is just for you two or if you are inviting all of your friends to join you. If it's just the two of you, send your hubby the "You make my heart race!" invite.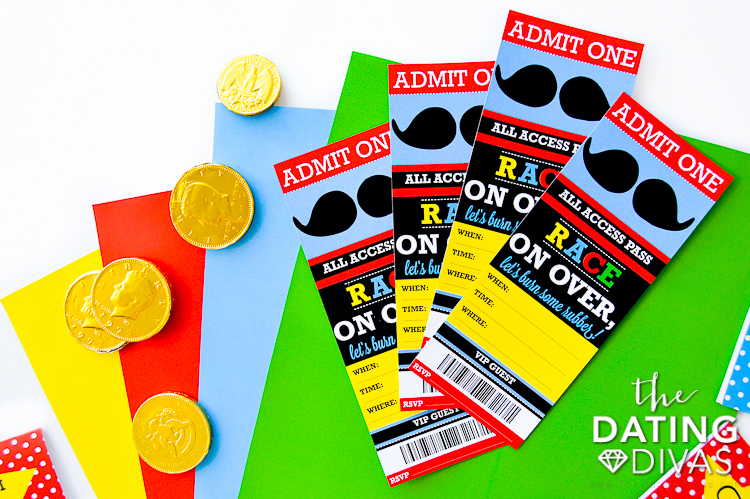 For the group date, send your friends the "Race On Over" invites.
Energy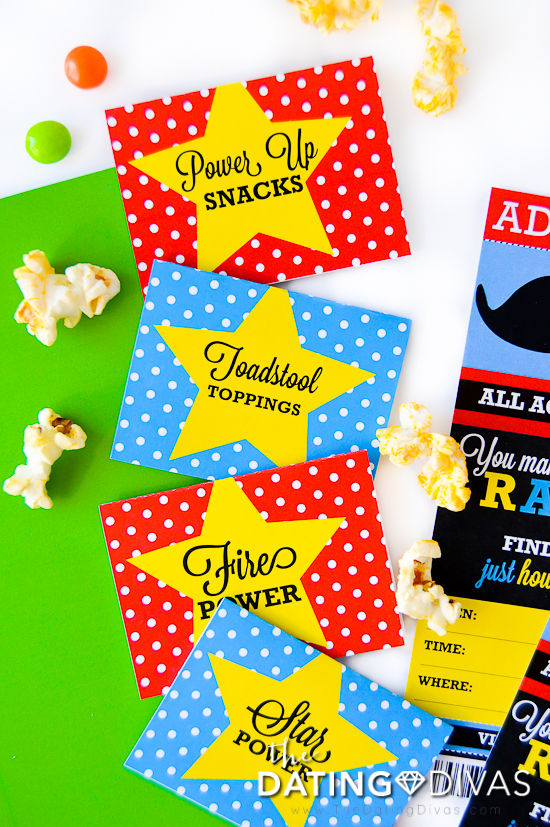 What man doesn't love good food?! There is no better way to start date night then to feed his belly! You have two options –  you can either feed him dinner or feed him treats, either way works!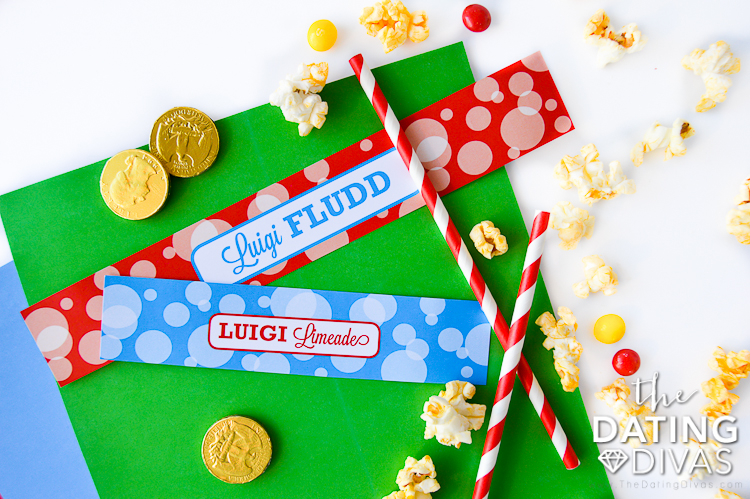 The food tents work for both the dinner and the treats. Cut them out, fold them with the crease right above the star and you've got a food tent!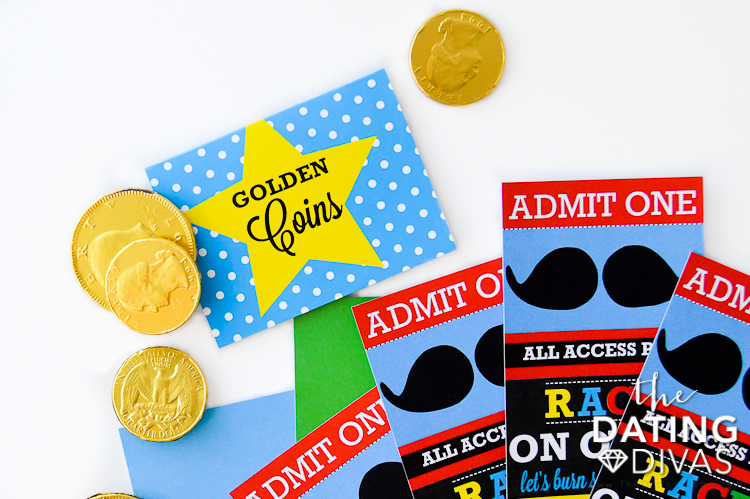 Suggested Menu:
Super Nacho's
Luigi Limeade-Brazilian Lemonade
Luigi FLUDD-water
Golden Coins-Tortilla Chips
Fire Power-Nacho Meat
Toadstool Toppings-sour cream, salsa or guacamole, chopped cilantro, and shredded cheese
Power Up Veggies- diced tomatoes and shredded spinach
Yoshi Eggs-cantaloupe, honeydew, watermelon, grapes, or strawberry watermelon sorbet- use scooper to make eggs (balls)
Treats
Yoshi Eggs-Treats- peanut butter or peanut M$M's
Power Up Snacks- energy bars
Golden Coins- Lemon Heads
Star Power- 100 Grand
Fire Power- fire balls, Hot Tamales, cinnamon Bears
Toadstool Pops- suckers, Tootsie Roll Pops or cake pops
Luigi Limeade- soda, limeade, Brazilian lemonade
Luigi FLUDD- water bottles
Speed
Now it's time to get moving, moving fast!  Take your date to the races, go-kart racing that is! Whether you mini-go-kart, go-kart, Mario Kart Wii
, or fastkart racing you're going to have fun! Enjoy a bit of friendly competition, get your adrenaline racing, strap in, and have a blast!
If you're on a group date, say good-night to your friends and hurry on home, seriously hurry!
Action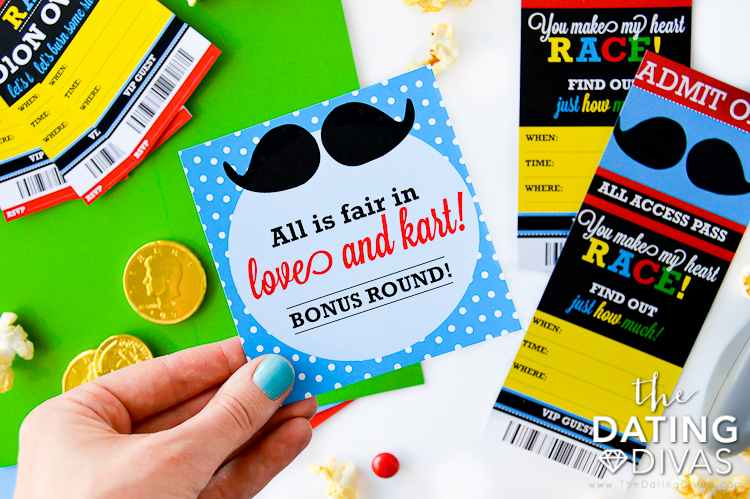 Hello nightcap! The competition isn't over, it's time for ACTION! You two are going to play a game of private Mario Kart Wii.
To participate you will need to own, rent, or borrow a Wii. Grab the Mario Kart Wii and Nintendo Wii Wheel
. Check out this fabulous deal I found for both items- Mario Kart Wii with Wii Wheel
.
Assemble the dice. Follow the directions on the dice printables.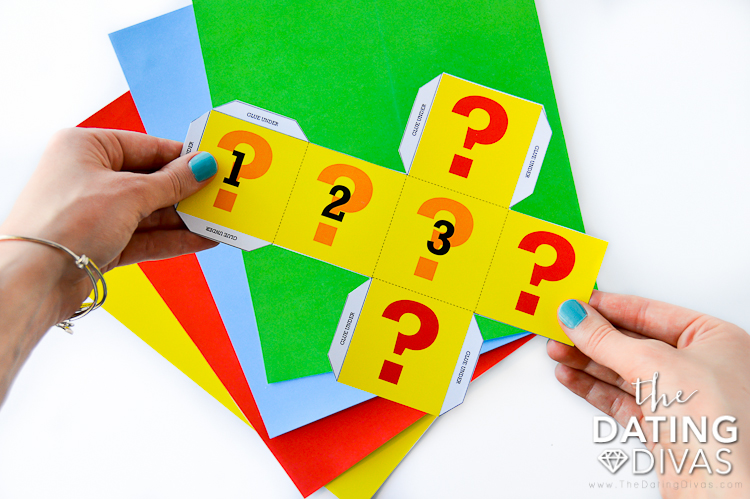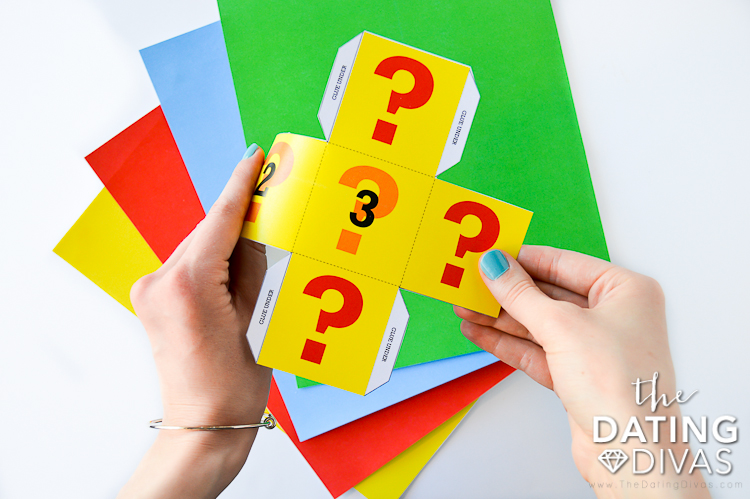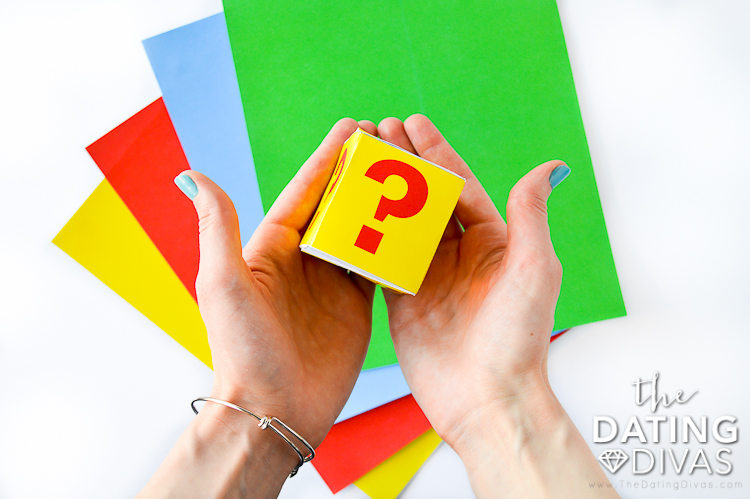 You will pick one printable to print. choose either the Dice 1 or the Dice 2 printable. Once you've printed off Dice 1, write down one item of clothing on each side of the dice. If you choose Dice 2, write down a piece of clothing on the 3 blank sides.
Game Rules for Dice 1
1. Play the game until someone looses a turn.
2. Before the next player takes a turn the loser needs to roll the dice.
3.  Remove whatever article of clothing the dice lands on.
4. Beware next player, it's your turn once you lose a life!
Game Rules for Dice 2
1. Play the game until someone looses a turn.
2. Before the next player takes a turn the loser needs to roll the dice.
3.  Remove as many articles of clothing as the number on the dice.
4. Beware next player, it's your turn once you lose a life!
Now that you know the rules, it's game on, get ready to strip, baby, strip!
Isn't this a fun man loving night?! I'm excited for you two to get on this date, so what are you waiting for, go get your heart racing!!!!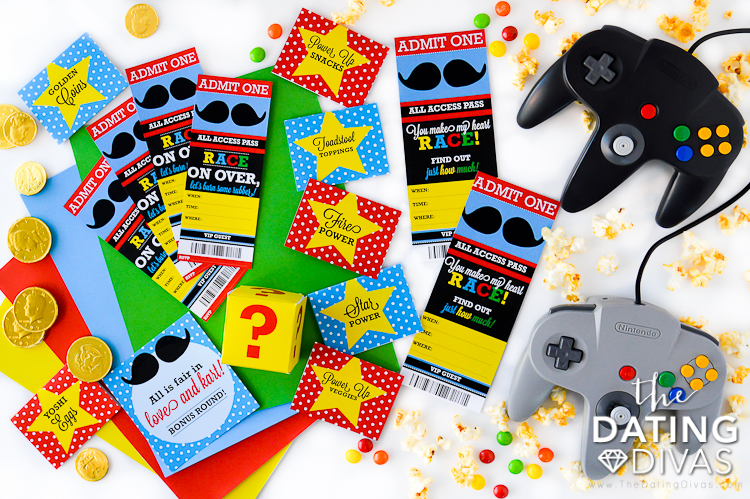 Go Kart & Super Mario Kart Date Night
Printables Designed by Leah @ Leah Aldous Designs Exclusively for The Dating Divas