A Hangry Kit For Someone You Love 
We have all been there when we or our spouse gets hangry. It can be a rough time. What is hangry, you ask? Hangry is the state of being irritable due to a lack of food. No one likes to go hungry and it can really mess with your mood. A Hangry Kit is a simple care package gift idea that includes a collection of delicious snacks to have on hand for those moments when hunger strikes the hardest! A Hangry Kit is a fun AND practical gift idea that anyone would enjoy!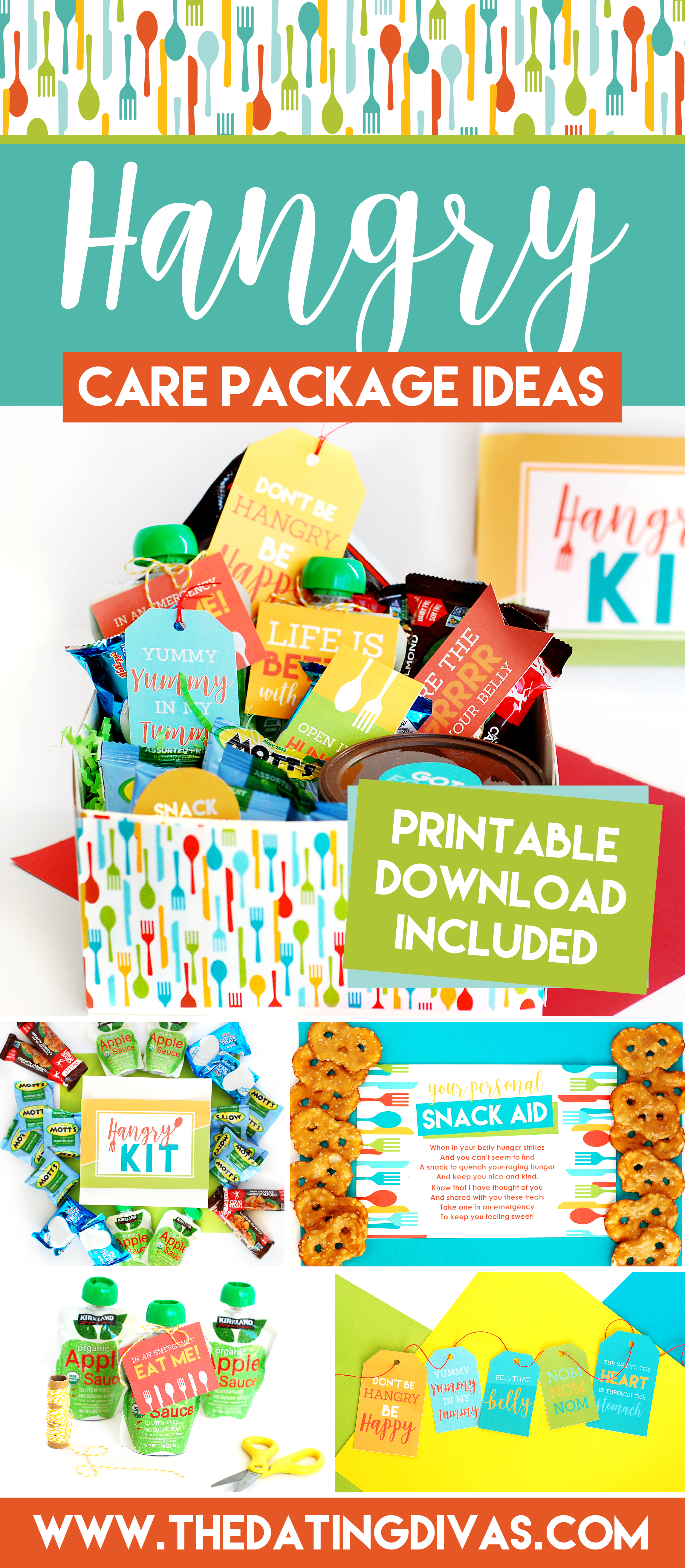 Disclaimer: This post contains affiliate links. To learn more about 'em, click here.

Putting together a Hangry Care Kit is easy with these drool-worthy printables designed by Carisa at Messes to Memories. She designed these colorful printables to make gifting a Hangry Care Kit as easy as can be! Check out what is included . . .
Hangry Kit Printables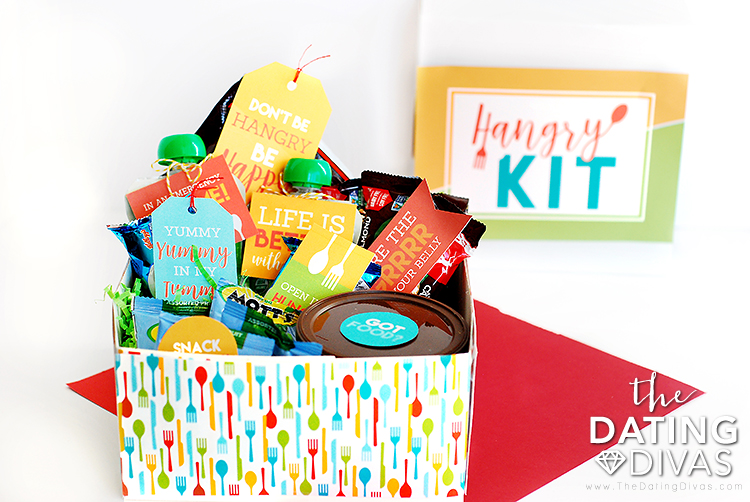 Our free printable download (located below) includes everything you need to create your own DIY Hangry Kit (minus the snacks!). Our printables include:
Box Cover

Inside Poem Explanation

Box Side Designs

Snack Tags
DIY Hangry Kit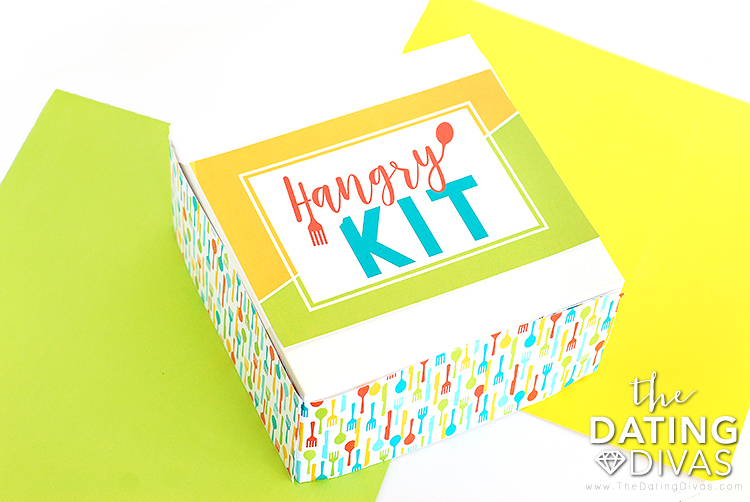 To put together your own kit, simply add the cover to the outside of any box. I used this box that I happened to have. For the side designs, I printed the design two times and cut the designs to the exact length of my box.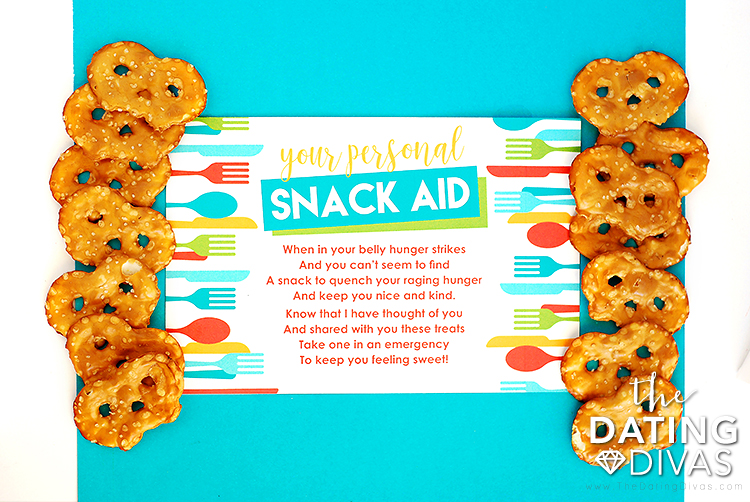 Then, I used double-sided adhesive tape to attach the clever poem to the inside cover. When my spouse opens up the box he will see all of the yummy snacks and this sweet note.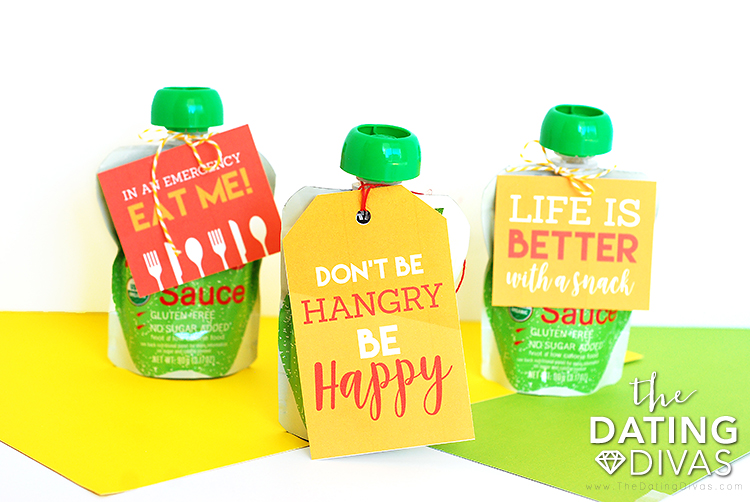 Finally, I added the fun tags to the different snacks with either tape or twine. We made sure to have clever sayings and messages that could pair with any snack so that you can customize the types of snacks you include in your kit.
Hangry Kit Gift Idea
Gifting a Hangry Kit could be for so many different occasions. Anyone could benefit from a Hangry Care Package, but here are a few ideas of people in your life that might really appreciate one:
A college student
A long distance relationship
Your spouse leaving for a trip
Someone going on a road trip
A military care package idea
A gift for someone to keep at work
A fun gift for your kiddo's locker
A nursing mother
Hangry Care Package Ideas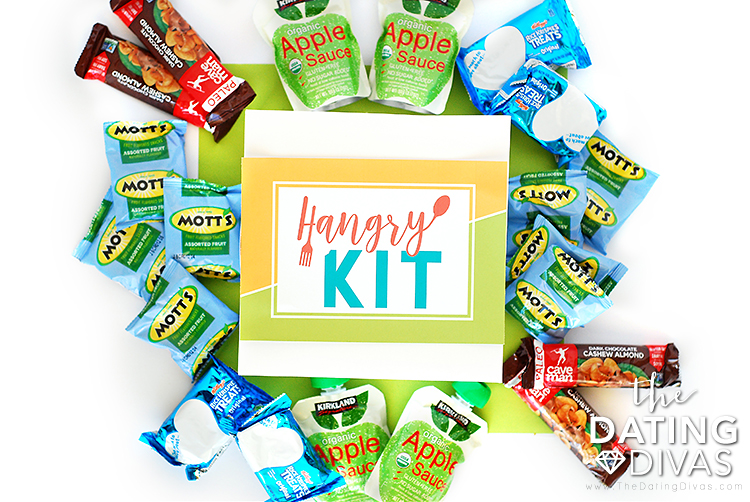 You can include any type of snacks in your kit. The possibilities are unlimited as to what type of snacks and treats to include. Think of snacks that store well and that will really pack in the nutrients to really attack those hunger pains. Granola bars, protein bars, crackers, and trail mix are great choices to start.
What We Love About A Hangry Kit
Everyone loves snacks! Anyone who gets this type of gift is sure to love it!
You can add the type of snacks that your recipient will love. From healthy snacks to tasty treats, you can put in their favorites!
It is easy to put together. The printables will make it look like you made a TON of effort, but the truth is that all you have to do is print, cut, glue and fill with snacks! Not too hard for a special gift!
It is a gift that will last a while (ideally!). Each time your recipient reaches for a snack they will think of you and know you care!
Hangry Care Package Ideas
Printables Designed by Carisa @ Messes to Memories Exclusively for The Dating Divas