Easy Romance Tip with Heart Cereal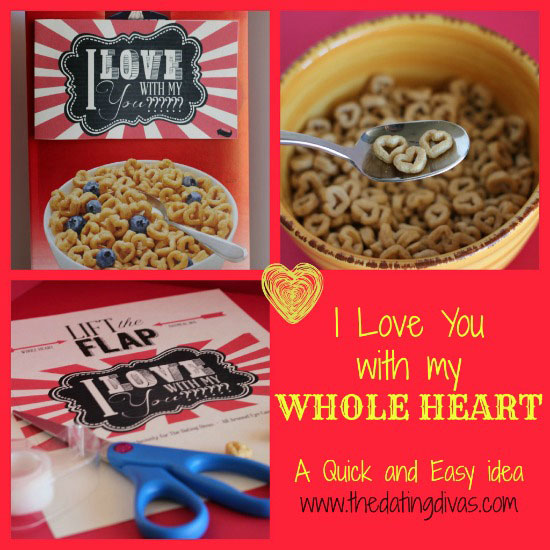 Disclaimer: This post contains affiliate links. To learn more about 'em, click here.
When I spotted this box of  Quaker Whole Heart Cereal at the store, I KNEW I had to buy it. How cute are these sweet little hearts?? The flavor of them is similar to Honey Nut Cheerios but the shape – SO FUN! I thought I could do a little something on the box to make it a cute love note for my husband. Lucky for me, one of our AMAZING new designers Brie with All Around Eye Candy knew exactly what to do. I am going to pass on her amazing talents to you with this FREE "I Love You With My??????" Printable.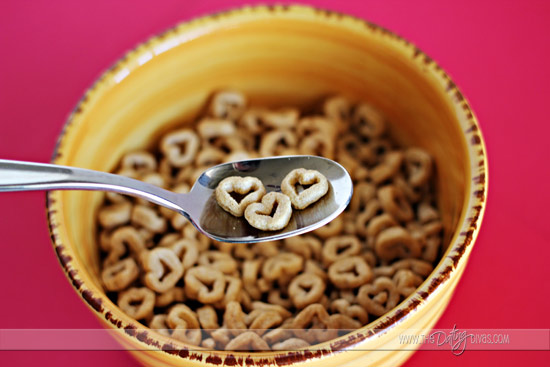 I printed mine out onto cardstock to give it a bit of weight so it wouldn't flop open, but you could easily use regular printer paper, too.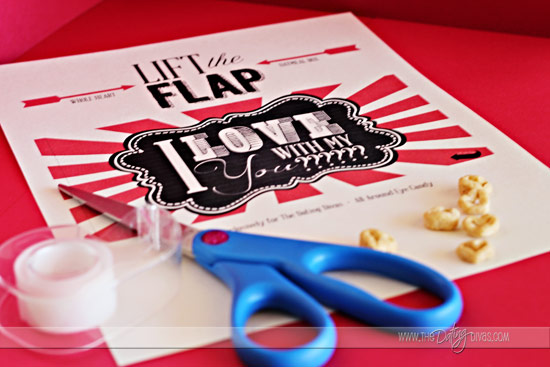 Just cut it out all the way around, making sure that you leave the left-hand side long so that you can fold it under on the box.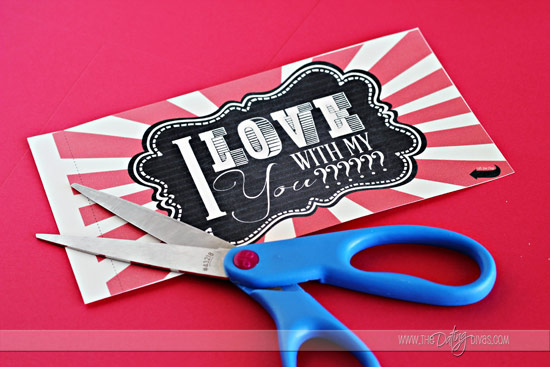 All you have to do now is use some tape to attach it to the left hand side of your box  and leave the right side available to be flipped open.  Leave this darling 'lift-the-flap cereal love note" out for your special someone to enjoy.:)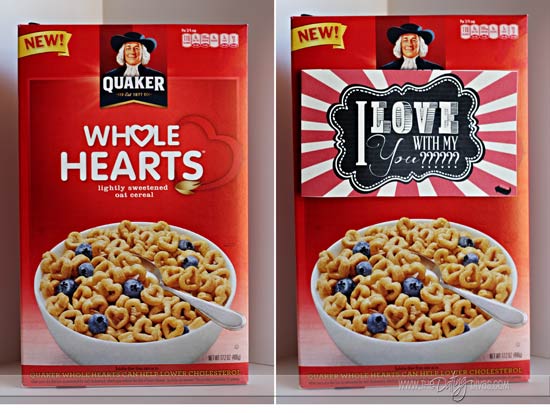 You should be able to find a tasty box of Quaker Whole Heart Cereal at your local grocery store, but if not you can pick up some Quaker Whole Hearts Cereal
here.
If you are looking for some more cute and easy ideas, you should check out our I "Cerealsy" Love You! post that can be used with any box of cereal, or our Breakfast Impromptu which reminds us how important presentation is, or if you are feeling a little crafty try our tutorial for a fun Cereal Box Book.
I Love You With My Whole Heart Cereal Printable
Printables Designed by Brie @ All Around Eye Candy Exclusively for The Dating Divas