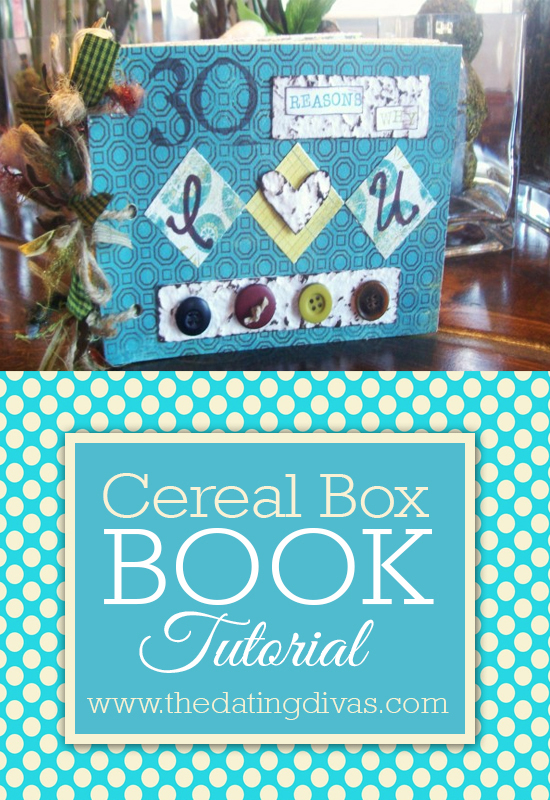 Disclaimer: This post contains affiliate links. To learn more about 'em, click here.
This past August my husband turned the BIG 3-0! On his special day I wanted to give him a spectacular gift! Something that was made to last and priceless. After all, you only turn thirty once! So I put my thinking cap on and began to brainstorm! The light bulb finally turned on and what I came up with was perfect! Not too mention it was a thrifty idea that would be easy on the pocketbook. I had come up with a plan to make him a book……..and not just any book! This fabulous gift was made out of cereal boxes!! I know what you're thinking, "Glamorous Lisa". (spare no sarcasm) But hold the phone, before you jump to any more conclusions just take a look at what a little paper, twine, and buttons can do to cereal boxes!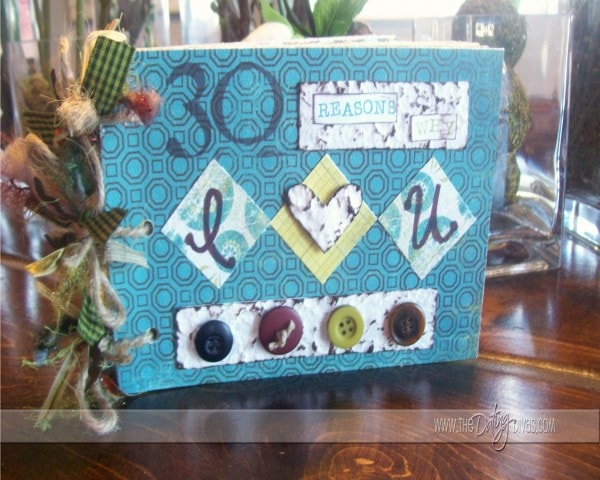 Alright, alright, there was a little cutting and gluing involved in this little number too! In fact, I embellished that book until there wasn't a spot left to paste. I'm definitely not the craftiest cookie in the jar, but I'm pretty dang excited about this book!! And Dominick was too!! He told me that it was BY FAR his favorite gift of the night! This gift was such a BIG hit. So much so, that I've decided to share my secrets with you! These books make great gifts not only for husbands, but also kids, parents, and friends!! Have some fun with this one.
Cereal Box Book Tutorial
Printables Designed by LISA MROZLA Exclusively for The Dating Divas