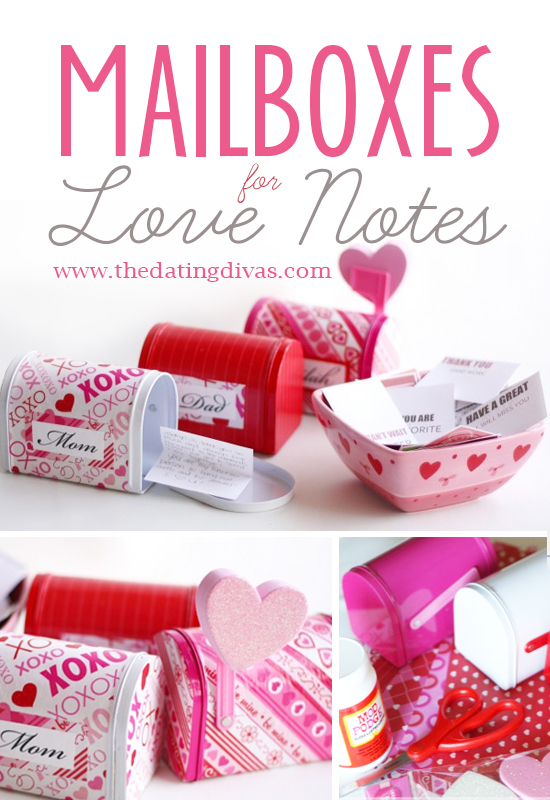 Disclaimer: This post contains affiliate links. To learn more about 'em, click here.
I love the idea of decorating little tin mailboxes
and displaying them in your home during the Valentine's holiday.
I decided we should have a little fun during this season of love & give "love letters" to each other!  First things first – each member of the family needed his/her own mailbox!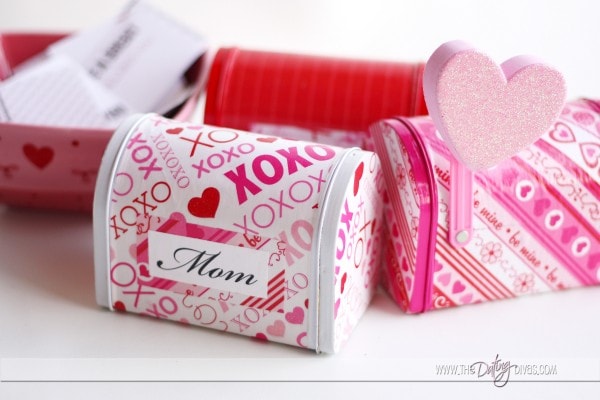 I found these cute little tin mailboxes from Target last year and quickly realized I was not the only one with this idea.  All the crafting blogs I read had the same idea but were sprucing their mailboxes up with valentines scrapbook paper
and Mod Podge!  BRILLIANT, huh?!?!  So if you're not the crafty type you can leave them as is….or, grab some mod podge, scrapbook paper, scissors, and whatever other Valentine's decorating supplies you have and craft away!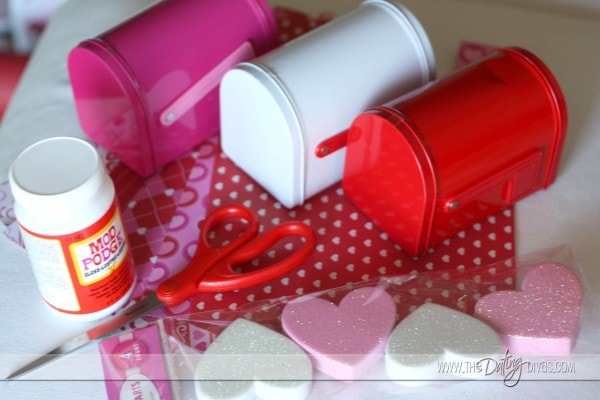 Thanks to Pinterest.com you will be able to view many other valentines mailboxes to help inspire you in making your own this year! Here are my final mailboxes!  They make great decorations to display in your home.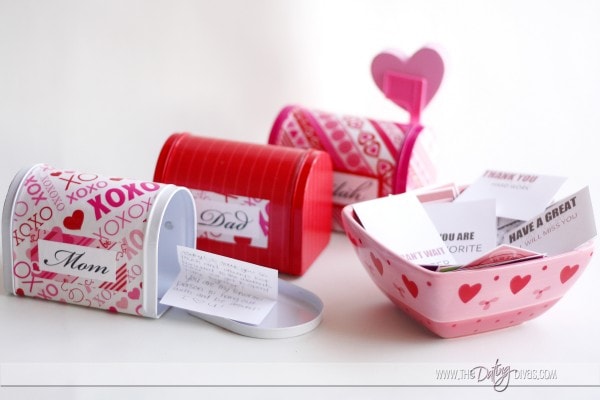 For darling prinable love notes you can use, check out our Fill-in-the-Blank Valentine Love Notes. I printed off several of these love notes and left them in a basket available for any of our family members to have access to.  Then from the 1st of February through the 14th we secretly write love notes to one another and leave them in each other's mailboxes.  This was a sure way to make everyone in the family feel loved!  I was so happy (and surprised!) to find a few love notes from my husband in my own mailbox.  I didn't know if he would play along, but he totally did!