Make Out Party For Two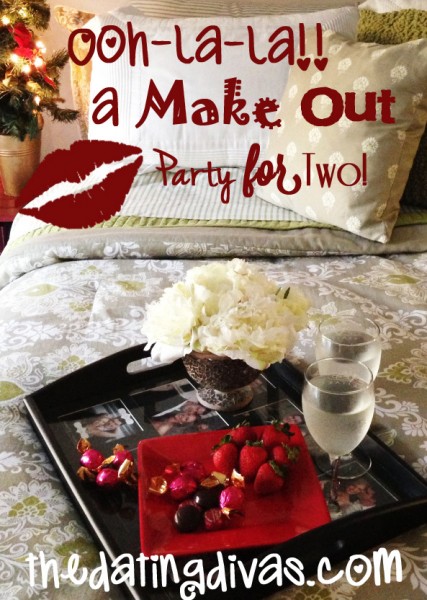 Hey everybody, Amanda (akaAmandaK) here – is it just me or did this entire year FLY by?! I've had SO much fun exploring exciting new ways to enjoy forever-loving my man alongside you this year! And now with the holidays behind us and the new year ahead, I'm ready for a break from all the hustle and bustle – but not ready for a break from loving my man! Still, with all the running around we tend to do between Thanksgiving and Christmas, I'm thinking a simply sweet time together that doesn't require a lot of planning sounds just right….
 Which got me thinking… do you remember those days when whatever you had planned was forgotten as soon as your lips locked anyway? Well this month's date night is a celebration of those lips…er, memories. For this date, the only agenda is getting up close and personal with your love. Yes, I'm talking about a Make Out Party for Two.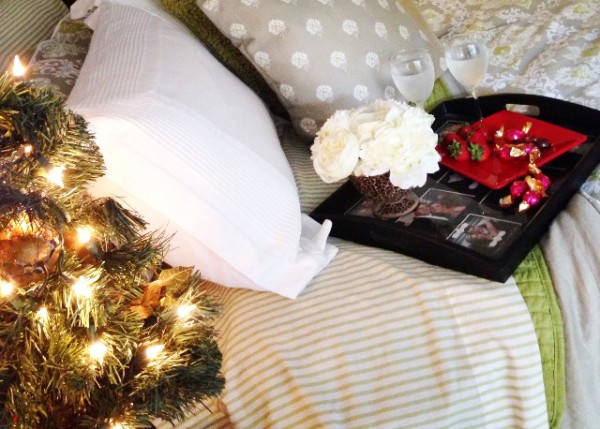 Now if there's one thing I can suggest for your Make Out Party – it's ambiance. Get a little mood music going (I've included a suggested play list below to get you started), dim the lights, maybe even light some candles (or keep the Christmas lights going!). Add some sexy snacks (chocolate truffles and strawberries, anyone?). I mean, what else do you really need to set the tone for an alluring evening of love? If one thing leads to another… well, that's between you and yours *WINK!*
 Mood Music – A Suggestion List:
"Here and Now" – Luther Vandross
"Wonderful Tonight" – Eric Clapton
"You are So Wonderful" – Joe Cocker
"The First Time Ever I Saw Your Face" – Roberta Flack
"Let's Stay Together" – Al Green
"Can't Get Enough of Your Love" – Barry White
"Just the Way You Are" – Billy Joel
"The Very Thought of You" – Etta James
"Have I Told You Lately" – Rod Stewart
"When a Man Loves a Woman" – Percy Sledge