Bedroom Card Game
Hold on to your hats because things are about to get smokin' hot with this printable sexy memory game! Created just for you and your sweetie, this card game is not only as cute as candy but is the PERFECT way to spice up sexy time. Played like a traditional game of memory, this deck of fun will test your brains as well as your bods, and includes a one-of-a-kind expansion pack to keep the fun going for hours… and we like the sound of that! Time to put those kiddos to bed and lock the door because this is one sassy set you don't want to miss!

Disclaimer: This post contains affiliate links. To learn more about 'em, click here.
A very special shoutout to Courtney from Paperelli for creating these uber adorable cards for us. So stinkin' cute!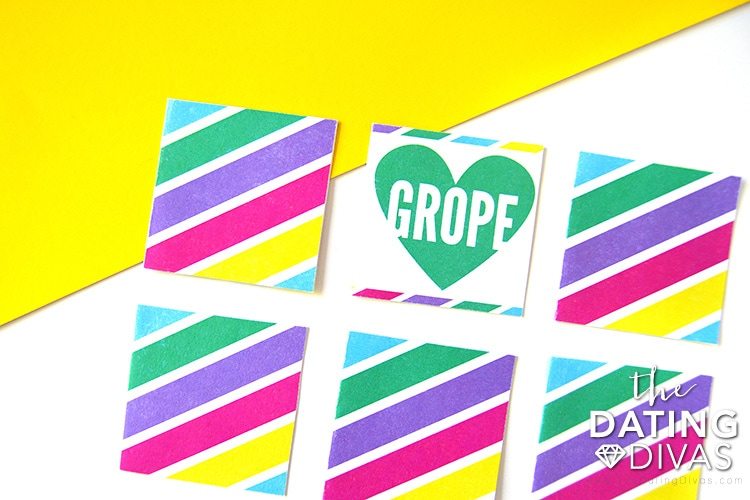 Set up for this candy-colored game is an absolute breeze. Simply print, cut the joined front/back rectangles, apply adhesive to one side, and fold the card over on itself for double-sided fun that's oh-so-sweet. We recommend starting with the original Match Up! set before adding in the Expansion Pack, just to get the hang of things… and to make the fun last longer (wink-wink).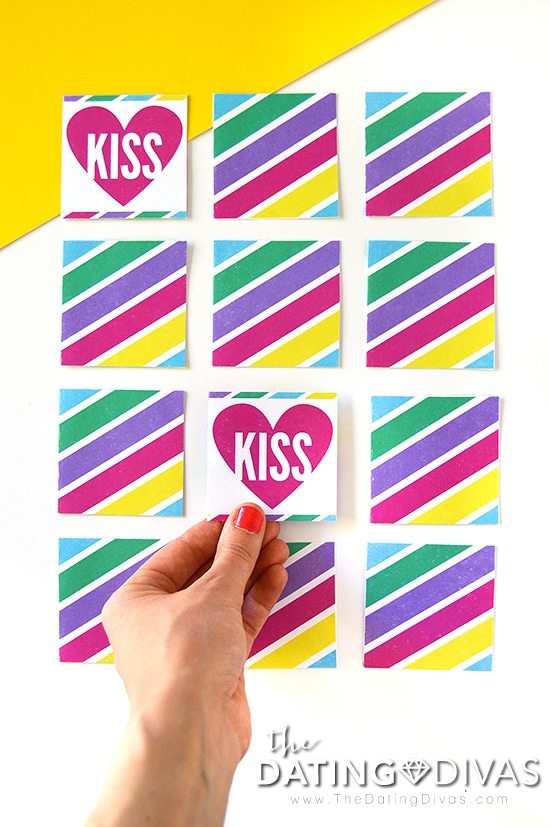 Like the original game of Memory, you'll want to lay out all of your cards, word-side DOWN, and take turns searching for matches! Each of you gets two 'flips' to try and make a Match Up! If you fail, flip those 'tries' back on over and let your sweetie have a turn.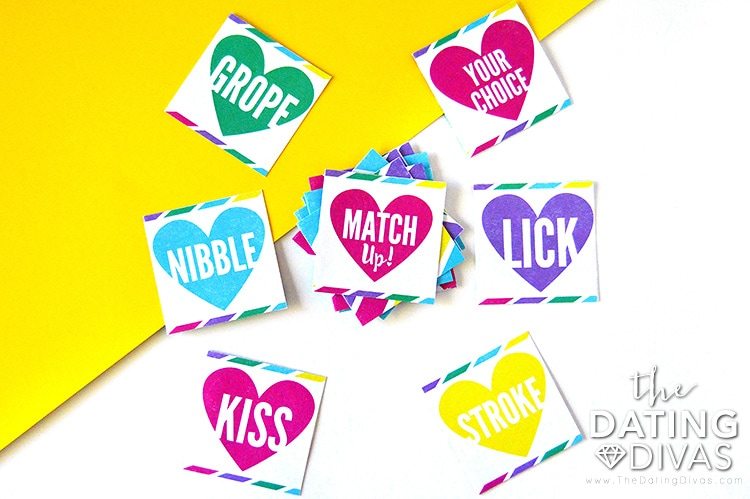 Once you find a pair, the fun REALLY begins! Each time you make a Match Up!, you can choose to perform that action on your honey or have it done to you (you decide!). With words like Kiss, Lick, and Your Choice, the two of you are in for a wild time.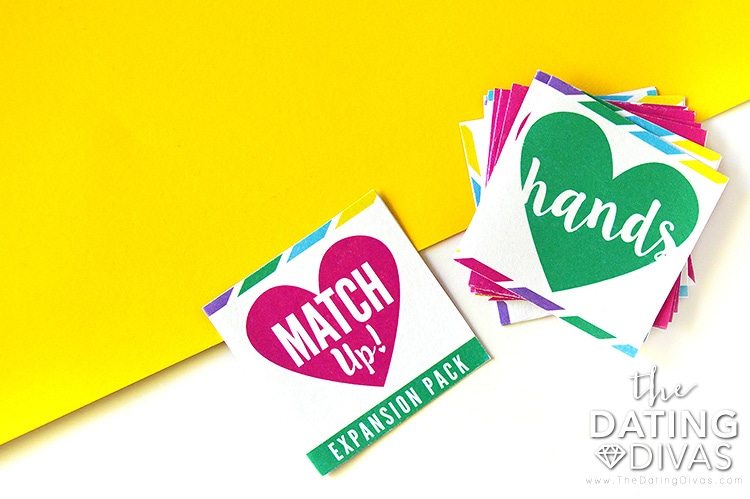 But the bedroom fun doesn't stop there. We've included a special Match Up! Expansion Pack that will make game time even MORE enjoyable by containing parts of the body, and plenty of 'em! Combined with the original pack, game-play using this version will give you FOUR 'flips' to make TWO Match-Ups!- One match for an action, one match for a body part. Once a double-match is found, you must perform THAT action on THAT part of your sweetie's body (or have it done to you!). Get it? Got it? Good!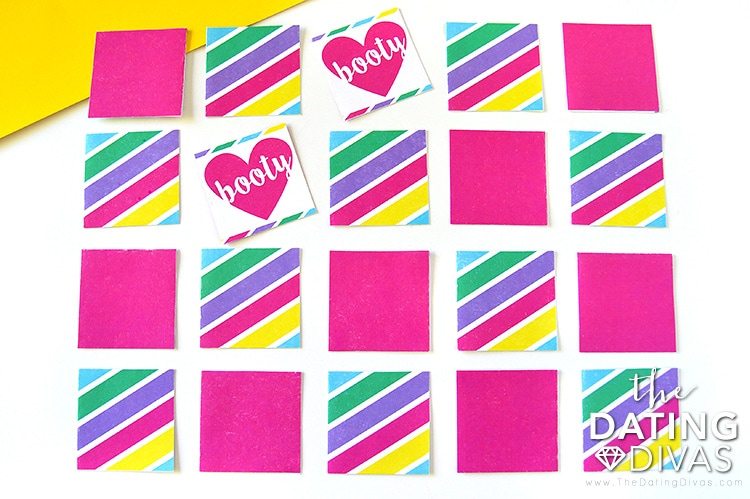 If you're looking for a fun and easy way to spice things up in the bedroom, you've found it! Give this sexy memory game a go tonight and Happy Matching!
To make this Sexy Memory Game all come together, be sure to grab a great quality paper cutter and nice cardstock.
Match Up! Sexy Memory Game
Printables Designed by Courtney @ Paperelli Exclusively for The Dating Divas