The Best Gift Ideas for Your Angel Mother
"All that I am, or hope to be, I owe to my angel mother." – Abraham Lincoln
I love this quote and truly believe I am who I am because of my mom. With Mother's Day approaching it brings a sense of inadequacy and stress because you don't know what to get your mom. She deserves the whole world but you can't really gift that. You know what you can gift her? Anything from this amazing gift guide. We know you will find something for all the women in your life who deserve to be celebrated this Mother's Day. 
Plus, it's all quick and easy shopping!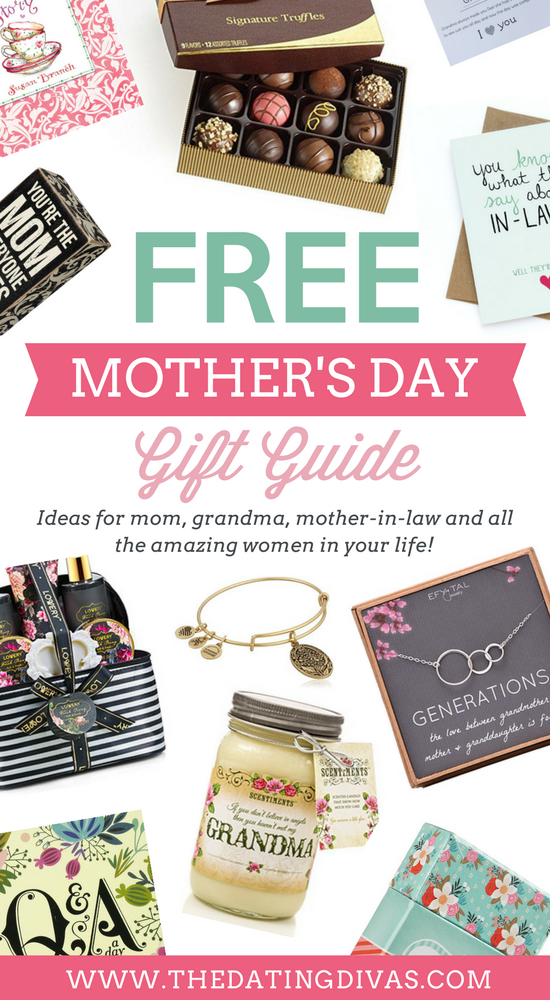 Our amazing Diva, Nichelle (the talented designer behind Nichelle Lora) created this beautiful and FREE PDF shopping guide just for you… or your hubby if you know what I mean. 😉
This Free Gift Guide Includes:
Gift Ideas for your Mother

Gift Ideas for your Grandmother

Gift Ideas for your Mother-in-law

Gift Ideas for your Mom friends

And a little surprise, just for YOU!
*Note, each gift is hyperlinked. All you have to do is click on the picture and it will take you to where you can buy it online! EASY PEASY!
So now that we have found all of the gifts for you, all you have to do is download the PDF, find the perfect gift, and it will show up on your doorstep OR even on their doorstep! So nice and convenient, my favorite kind of shopping! Save this list of gift ideas on Pinterest!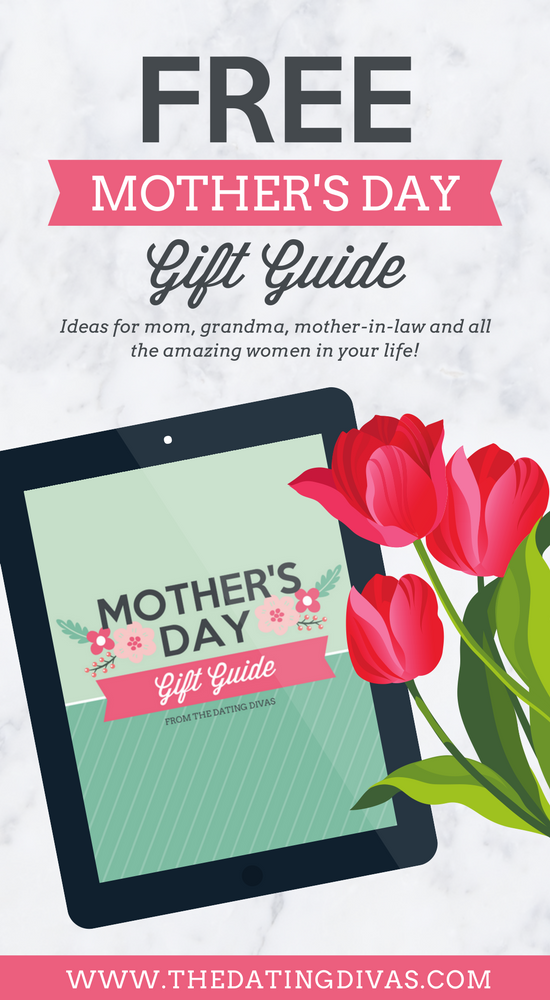 And don't forget you will want to check out the last page for a little SURPRISE! Hope you find something for that angel mother of yours and all the other angel women in your life. 
Oh, and feel free to share this gift guide with all of your friends! Maybe you can leave it open on your computer for the hubby to find and you'll get a special little something. 🙂 
SaveSave
Free Mother's Day Gift Guide
Designed by Nichelle @ Nichelle Lora Exclusively for The Dating Divas