A Voucher That Turns Your Spouse Into Royalty
Does your spouse deserve some royal treatment? Maybe it's their birthday, they just got a promotion, or it's your anniversary and you want to spoil them like the king or queen they are! We have created a voucher gift idea that helps you treat your spouse like royalty for an entire day! You likely already treat your sweetie like a king or queen regularly, but let us help you kick it up a notch by dedicating an entire day to their reign!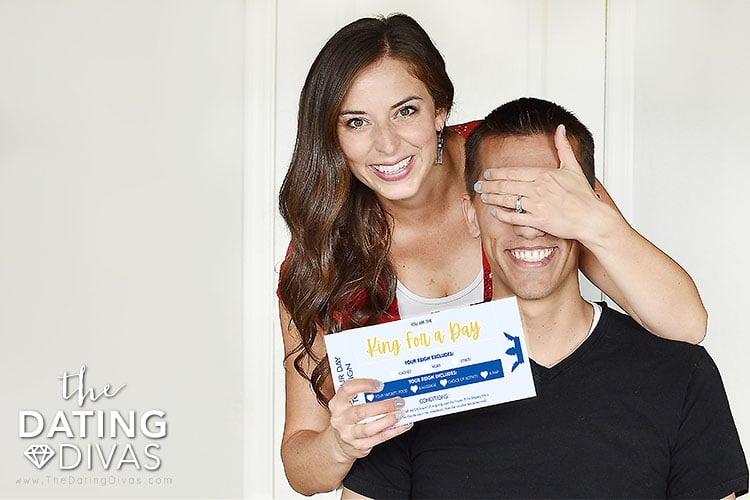 Disclaimer: This post contains affiliate links. To learn more about 'em, click here.
This post has everything you need to create a successful "King or Queen for a Day" gift for your spouse. We have two printables that are fit for royalty, as well as some ideas to assist you in bringing this voucher to life!
Whether you're looking for a way to celebrate their birthday, cheer them up after a hard day, or even "just because," this voucher is the perfect (and easy!) go-to.
Table of Contents
Your Royal Printables
As per the Diva way, these printables are completely FREE! All you need to do is download them to your computer and print. Easy!
Each royal will receive one voucher entitling them to an entire day to reign, as well as one letter for you to fill out detailing your undying love for them. (Who doesn't love a sweet love letter?)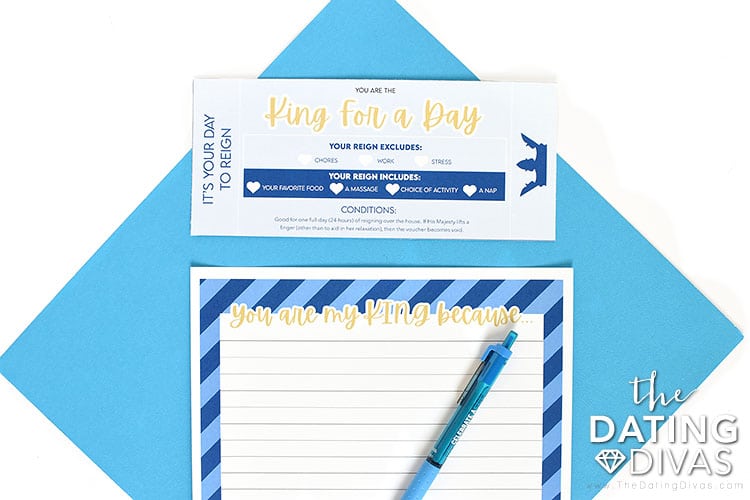 The vouchers tell your royal-for-the-day that their reign excludes chores, work, and stress. Their reign also includes their favorite food, a massage, choice of activity, and a nap!
Like most vouchers, this comes with a set of conditions! Your spouse is entitled to one full day (24 hours) of reigning over the house. If his/her Majesty lifts a finger (other than to aid in his/her relaxation) then the voucher becomes void. 🙂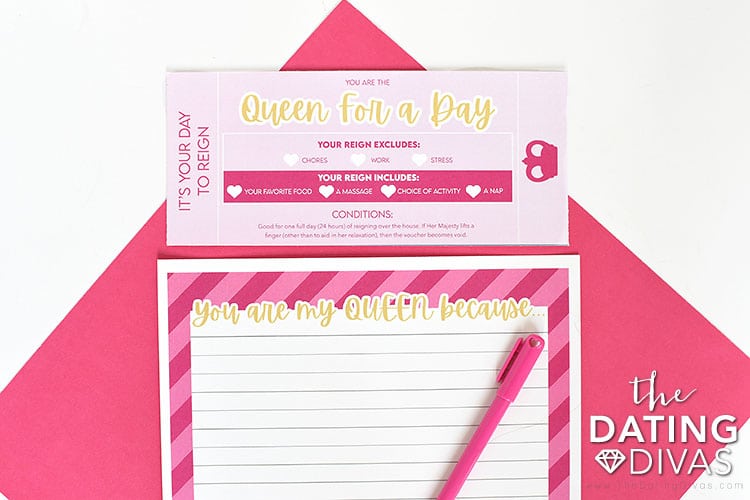 We know your spouse is going to love their day of receiving the royal treatment!
Gift Ideas Fit for a King or Queen
Of course you don't need to include gifts with this voucher. In fact, there are plenty of ways to treat your spouse like royalty without spending any money!
The voucher already covers four inexpensive or free ways to spoil your sweetie: preparing their favorite meal, offering a massage, letting them choose the activity for the day, and a nap. You can even add control over the remote for the entire day if you wish!
However, if you're wanting to include some fun treats or gifts with the voucher, we have some ideas for you!
5 ideas for spoiling your king:
His favorite snack
New cologne or body spray
A gift card to his favorite restaurant or store
5 ideas for spoiling your queen:
Her favorite chocolate
A gift card to her favorite restaurant or store
A new lotion or perfume
You know your Highness best. Whatever you decide to do will be loved and appreciated by them!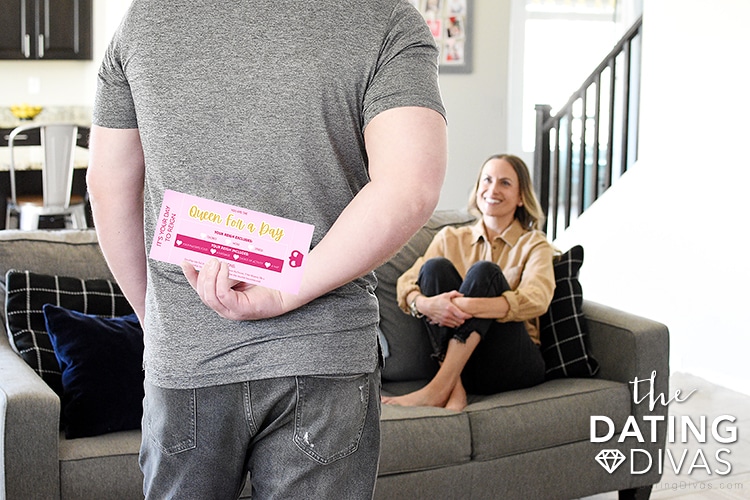 What do you think? Are you up for turning your spouse into a king or queen for a day?
If you loved this idea, be sure to check out our Dad is King for a Day (perfect for Father's Day or a birthday!) and Bubble Bath Relaxing Gift for Mom!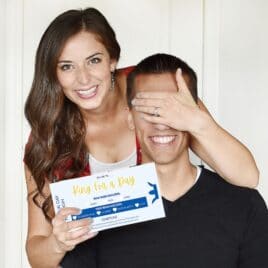 King or Queen for a Day Voucher
Printables Designed by Dawn Young Exclusively for The Dating Divas