Relaxing Mother's Day Gift
As a wife and mom, I have to say, one of my favorite things is a bubble bath! I love delicious smelling bath bombs and salts, I love hot water, and I LOVE alone time! I'm sure almost any mom you ask would agree that soaking in the tub is a favorite pastime. Moms work their tushies off for us all day, every day, and they deserve to be pampered once in a while. I think it's safe to say that a relaxing gift for mom, like a spa kit, will always be well-received.That's why a stress relief gift basket is a GENIUS idea for a Mother's Day gift! You provide all the luxurious bath products and all mom has to do is "Just Add Water!"

Disclaimer: This post contains affiliate links. To learn more about 'em, click here.
The sweet Carisa from Messes to Memories designed some darling gift tags to make creating this basket a breeze! There are 3 different sizes of the main "Just Add Water" tags, and various tags to stick on each of the bath items in your basket!
How to Prep this Relaxing Gift for Mom
All you need to do is subtly ask mom what her favorite scents are, and then go shopping for the goods. Find a pretty basket and tie on our cute tags! You could also use a big glass jar or a metal tin to store your Mother's Day gift.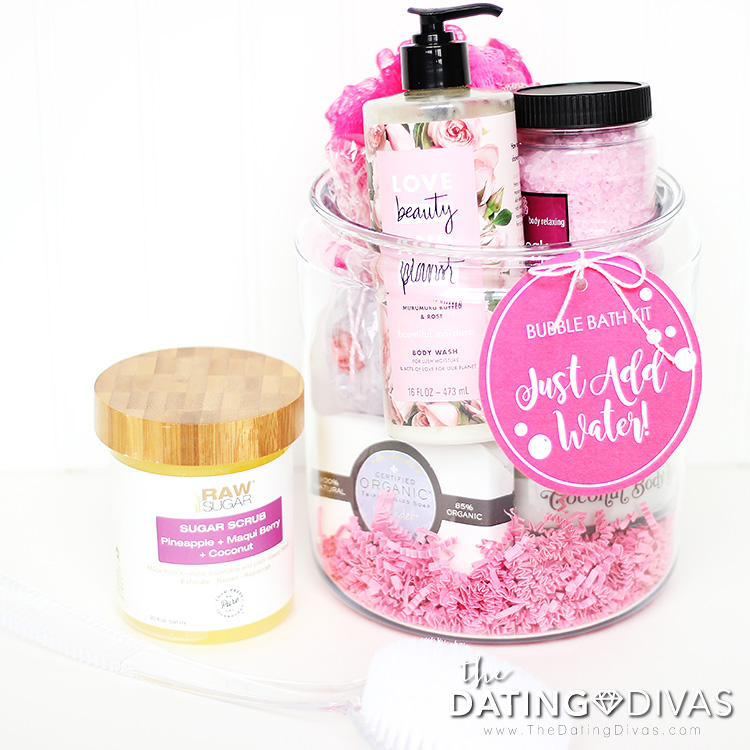 Here's a list of items to put in your Bubble Bath Kit:
Scented Lotion
Scented Candle
Robe or Fluffy Towel
Bath Scrub Brush
Bath Slippers
Chocolates
Favorite Drink (Diet Coke, anyone?)
A New Book
Relaxing Music
Stress Relief Gift Basket Tags
To add some extra love to your relaxing gift for mom, you can use fun gift tags on each of the bath products you add to the bubble bath kit. We made 12 tags to hopefully cover lots of different options of items to put inside the gift basket. Save these gift basket tags on Pinterest to use again and again.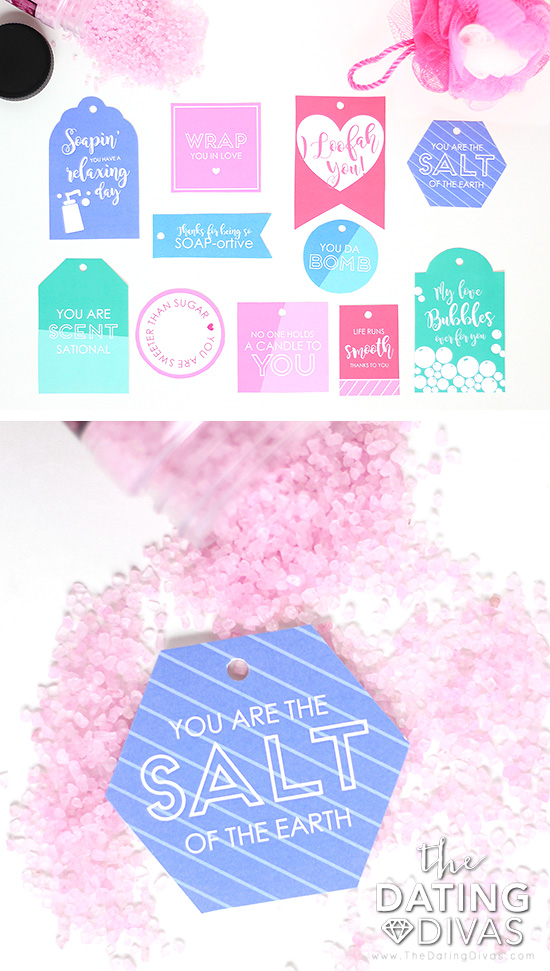 These tags will tell her how awesome she is (in punny ways) and make her smile! Just tie each one onto a coordinating bath product with a little baker's twine or ribbon.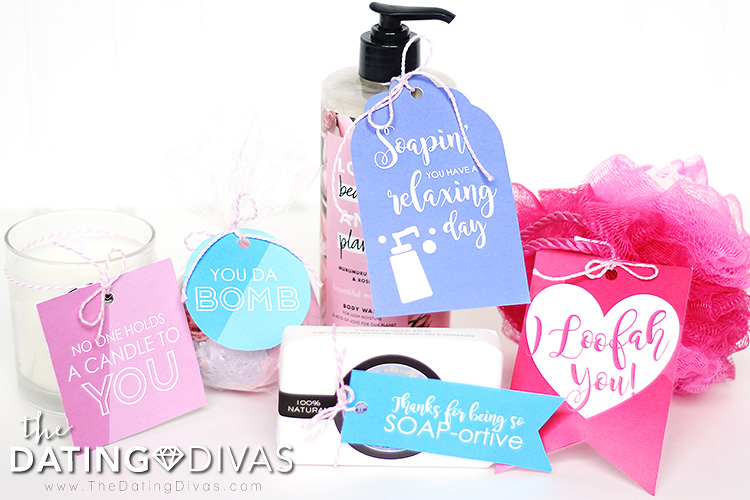 A bubble bath kit gift for mom will make her feel so spoiled, relaxed and LOVED on Mother's Day! Once it's all put together, you could leave it in her bathroom as a fun surprise, right next to the tub. Then just close the door and let her soak! She'll love it!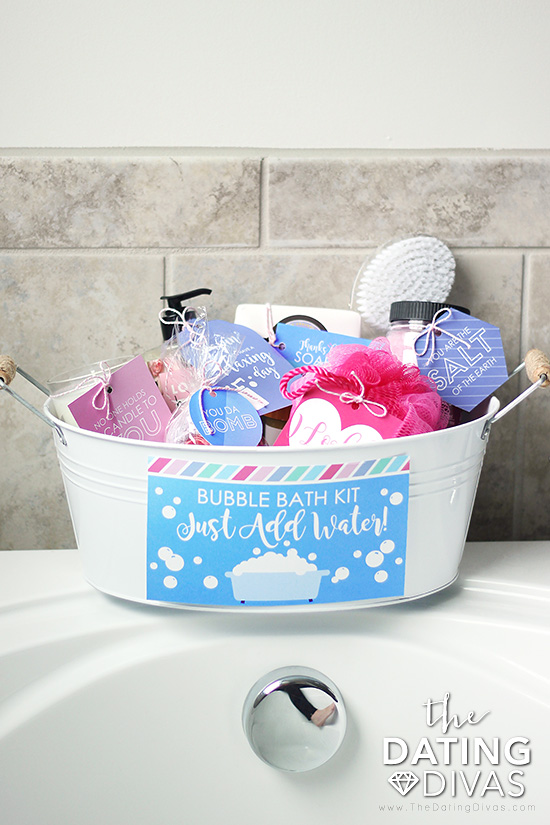 Grab our cute printables to help you put together this stress relief gift basket for mom and WIN at Mother's Day!!
SaveSave
Bubble Bath Kit Printables
Printables Designed by Courtney @ Paperelli Exclusively for The Dating Divas