I DARE you to a day FULL of dares!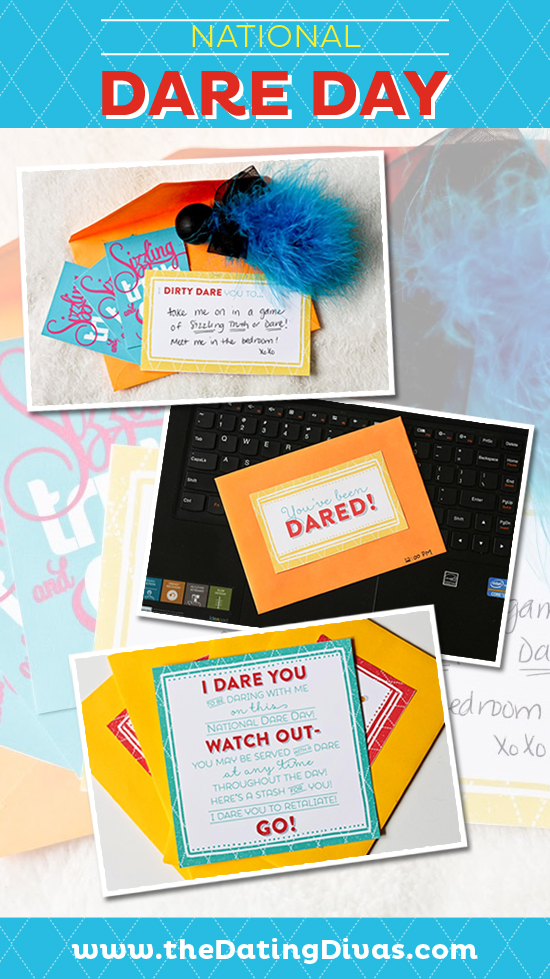 Disclaimer: This post contains affiliate links. To learn more about 'em, click here.
June 1st is National Dare Day!
And what better way to celebrate then to challenge your hubby to a day FULL of wild and crazy dares!
Here's How:
Create a set of dares for your spouse, using the fun-tastic printables by the talented Ana at Falala Designs!  Start by adhering the 4 dare labels to envelopes and placing the corresponding dare cards inside! 
There are two sets of dare cards; Red – for the hubby to give to the wife and Yellow – for the wife to give to the hubby!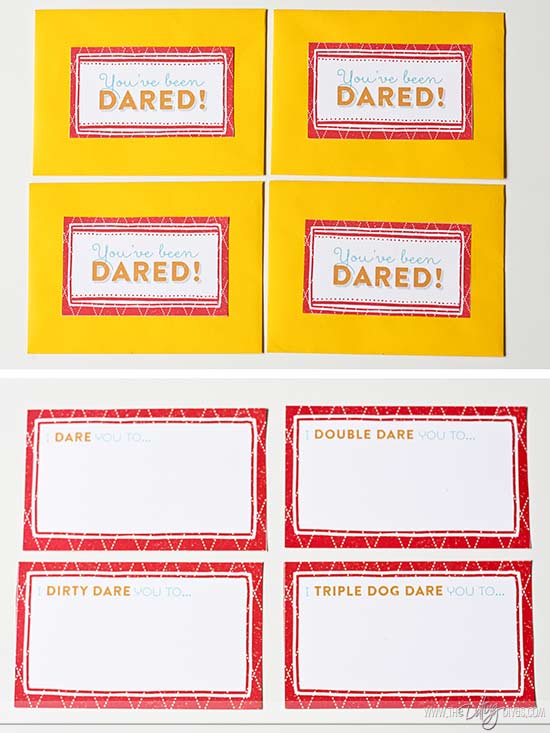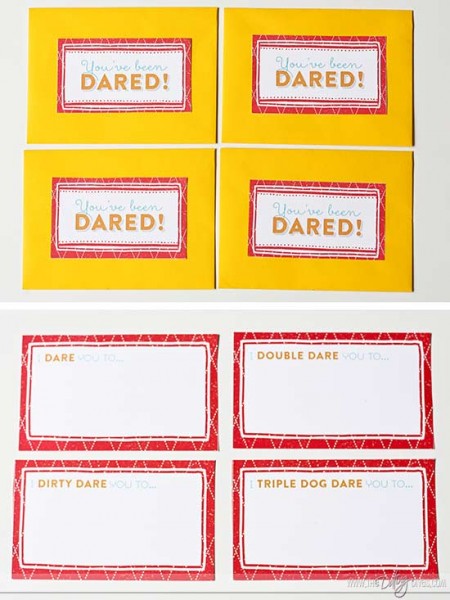 On the morning of "Dare Day," lay the invite on top of the stash of dare cards for your hubby to fill out and give to you!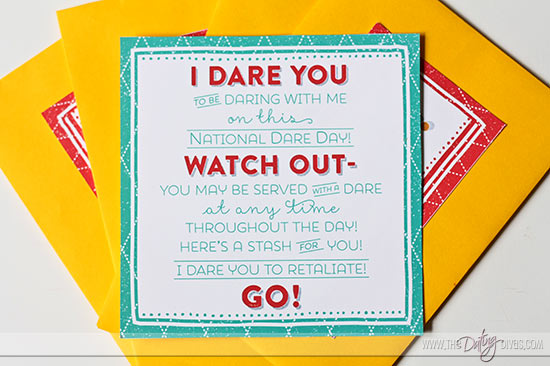 Then, fill out his cards and pack them in his suitcase and see just how daring he is when you're not around?!  Will he complete his task… or chicken out!?  I suggest labeling the bottom corner of each envelope to notify your spouse of when they should open up their next card!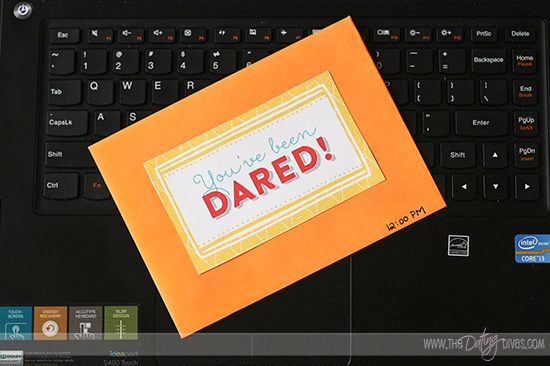 If your man is a true risk taker, you can save the famous Deal or No Deal Bedroom Game for another night!
National Dare Day Printables
Printables Designed by Ana @ Falala Designs Exclusively for The Dating Divas