Christmas books your kids will LOVE!
"Twas the night before Christmas and all through the house…" Doesn't that poem just get you all giddy and excited for Christmas?! These Christmas books will bring out the magic of the holiday and get you in the Christmas spirit. It is so important to remember the real meaning of Christmas and some of these books will do just that! We even have an entire list of books that follow right along with our Christ-Centered Countdown to Christmas. It is so fun as the child gets a book each day and learns the lesson taught inside. Plus it is absolutely perfect for remembering Christ during this time.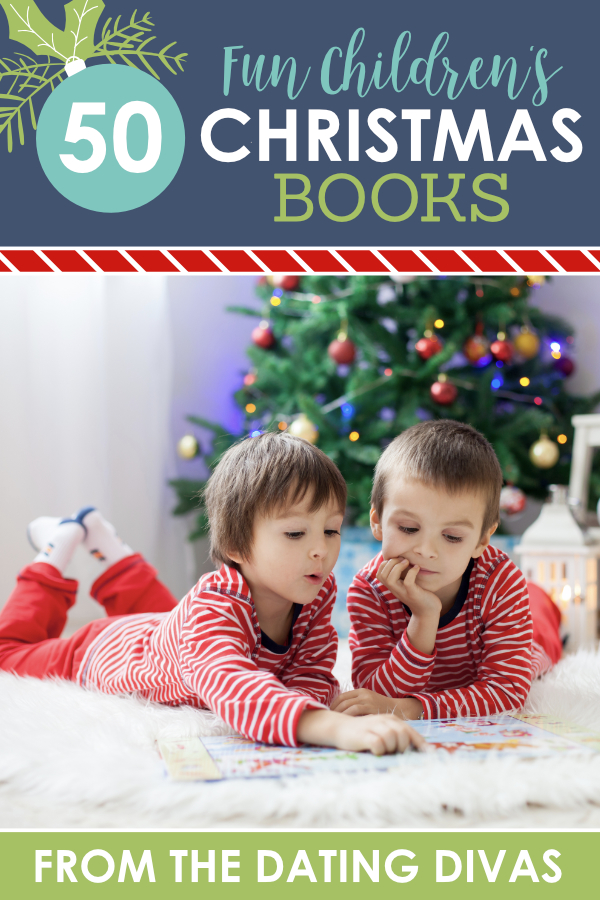 Disclaimer: This post contains affiliate links. To learn more about 'em, click here.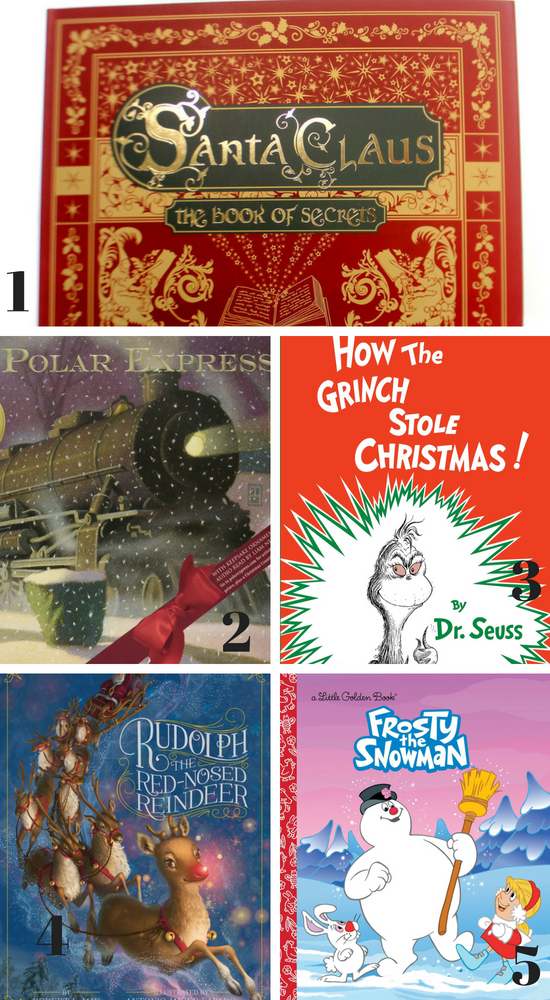 1. Santa Claus the Book of Secrets – An ALL-TIME favorite! Supposedly the author traveled to the North Pole and interviewed everyone. It tells all of the secrets like how the elves found Santa and THE cookie recipe! All those questions—answered!

2. The Polar Express – Go on an adventure to The North Pole where the main character will make his Christmas wish! One of my favorite Christmas books!

3. How the Grinch Stole Christmas – A classic! This book is all about how the Christmas spirit can help the coldest and smallest hearts grow.

4. Rudolph the Red-Nosed Reindeer – The sweet story behind that cheery song that is always stuck in our heads. HA!

5. Frosty the Snowman – Watch our favorite snowman with a button nose and two eyes made out of coal come to life!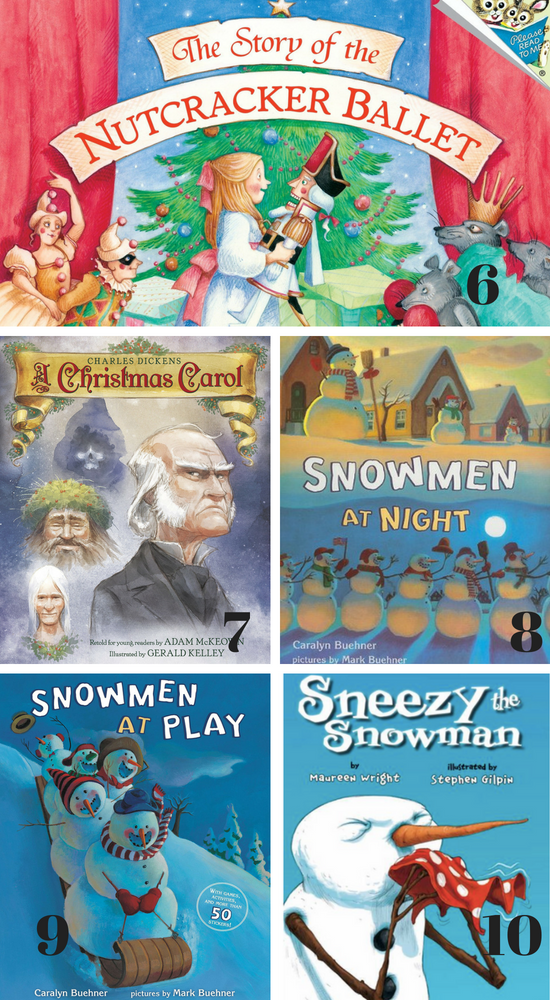 6. The Story of the Nutcracker Ballet – Allow the classic tale to dance its way into your Christmas season!

7. A Christmas Carol – Enjoy the classic turned into a beautiful picture book that the whole family will love!

8. Snowmen at Night – In this book, the snowmen come to life and play games while no one is watching!

9. Snowmen at Play – The same snowmen in a fun activity sticker book!

10. Sneezy the Snowman – A cold snowman has the sneezes and in order to feel better he tries to warm up with cocoa, a hot tub, and a fire. But luckily the children know how to make him feel better!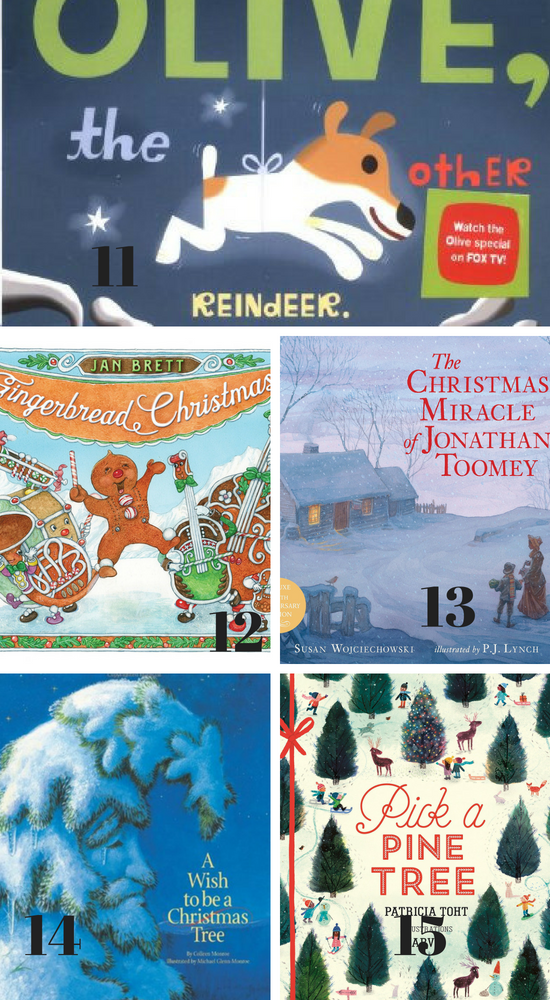 Children's Christmas Books
11. Olive, the Other Reindeer – Olive the dog, realizes she must be a reindeer so she heads to the North Pole to help Santa!

12. Gingerbread Christmas – As the smell of gingerbread reaches the children, the gingerbread characters have to lead the kids on a chase to a giant Christmas tree.

13. The Christmas Miracle of Jonathan Toomey – The beautiful story of a lonely woodcarver who never smiles until a widow and her young son come to him with a request.

14. A Wish to Be a Christmas Tree – A tale of an overgrown pine tree that is always passed by for Christmas and how his woodland friends help him!

15. Pick a Pine Tree – This would be the perfect book to read as you go to pick out a Christmas Tree!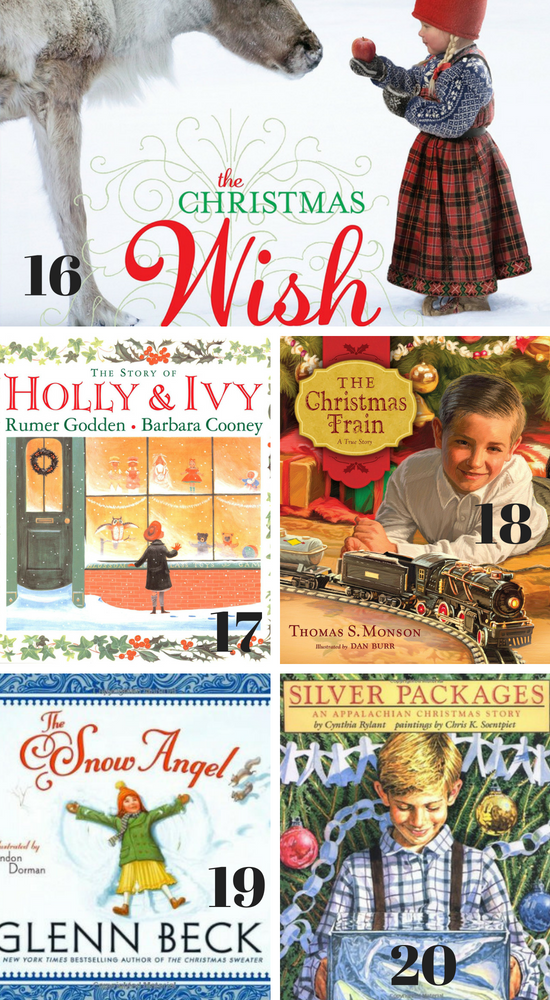 16. The Christmas Wish – A brave little girl sets out to find Santa to become an elf and meets some animals along the way.

17. The Story of Holly and Ivy – This sweet story includes 3 different wishes, but can all 3 come true?

18. The Christmas Train – This story is about President Thomas Monson as he learns a beautiful Christmas lesson including his Christmas train.

19. The Snow Angel – A story about an angel that is always looking out for you! So Sweet!

20. Silver Packages – Each year a rich man rides a train throwing gifts to children in order to try and repay a debt he owes.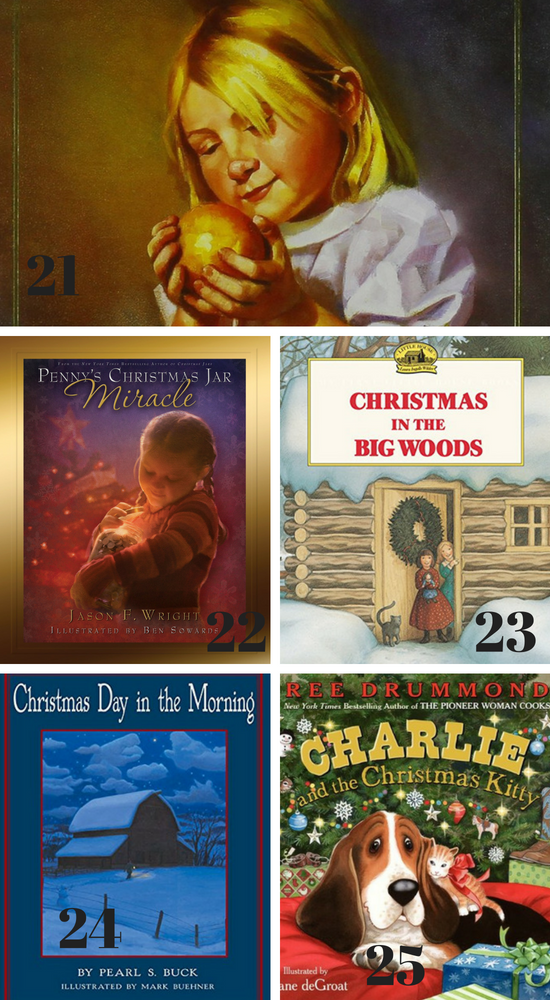 Fun Christmas Books
21. Christmas Oranges – A girl is forced to leave her happy orphanage for an unfortunate situation, but then something unexpected happens!

22. Penny's Christmas Jar Miracle – Every year Penny's family fills a jar with their loose change and this year, Penny decides what to do with the money.

23. Christmas in the Big Woods – A family's happy Christmas celebration in the Big Woods of Wisconsin.

24. Christmas Day in the Morning – Rob wants to get his dad the best Christmas present but he doesn't have much money… what could he possibly get him?

25. Charlie and the Christmas Kitty – When a dog finds a kitty under the tree he learns friends can come from unexpected packages.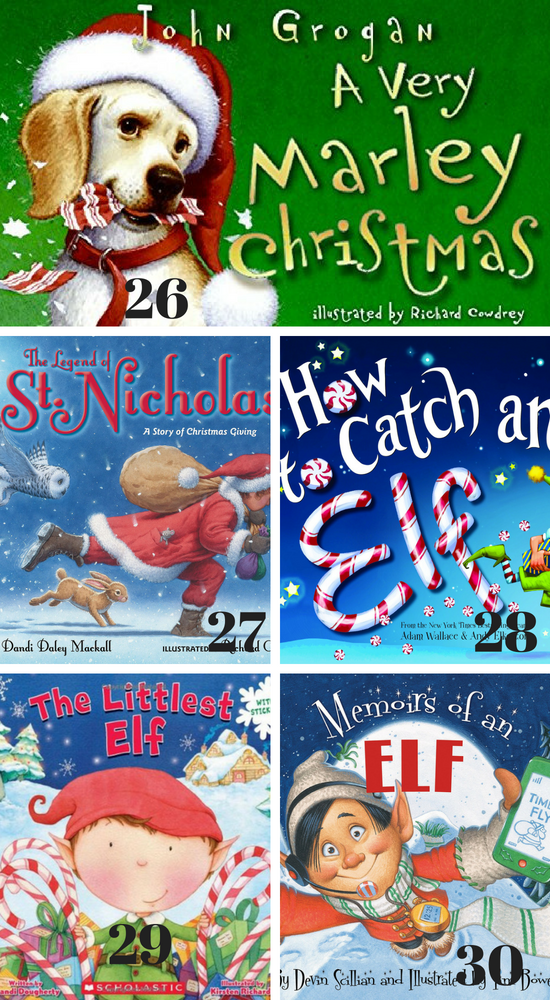 26. A Very Marley Christmas – An excited pup with good intentions ruins all of the decorations, will he be able to bring back the magic of Christmas?

27. The Legend of St. Nicholas – The story of jolly old St. Nicholas and how he came to be!

28. How to Catch an Elf – These fun rhymes could be just what you need to finally catch an elf!

29. The Littlest Elf – Oliver, the littlest elf, wants to find his way to help Santa, but is he just too little?

30. Memoirs of an Elf – Spark Elf needs to keep Santa on schedule but when Santa returns to the North Pole, there is something still in his bag!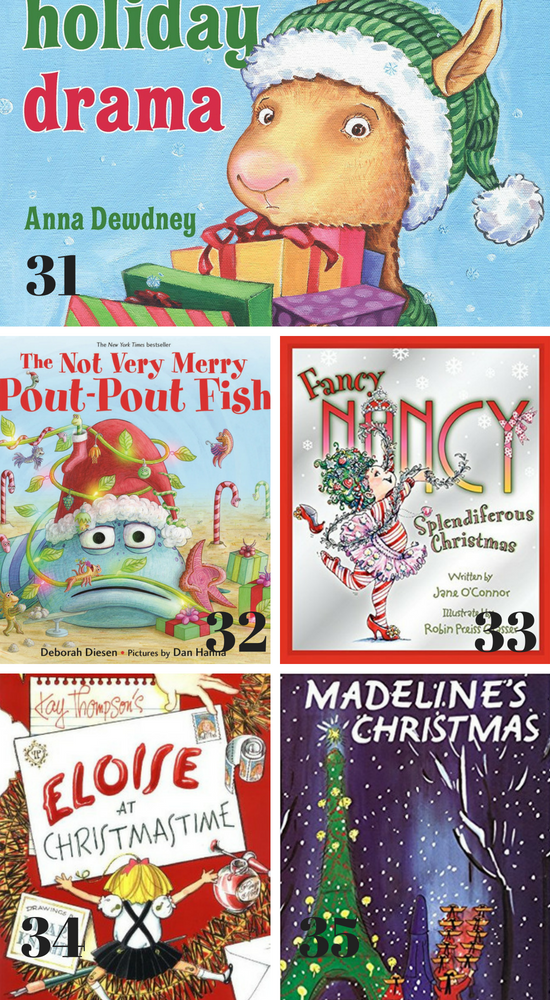 Christmas Books for Kids
31. Llama Llama Holiday Drama – Llama Llama can NOT wait until Christmas but his mom teaches him there is more to Christmas than gifts.

32. The Not Very Merry Pout-Pout Fish – Will Mr. fish find the perfect gifts for everyone and will he find them in time?!

33. Fancy Nancy Splendiferous Christmas – Nancy is so excited for Christmas and even bought a new tree topper but when things don't go as planned, can the holiday still be splendiferous?

34. Eloise at Christmastime – Our favorite little Eloise complete with tinsel and holly!

35. Madeline's Christmas – All the girls except Madeline are sick so she is left in charge. With some help, everyone is able to forget about their sniffles and sneezes.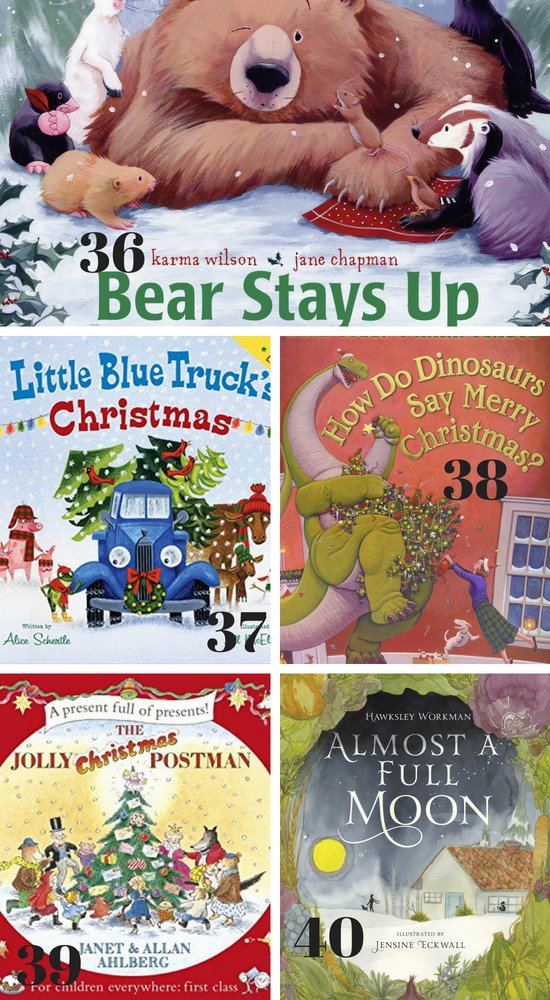 36. Bear Stays up for Christmas – Love this one! Bears friends try to keep him up from his hibernation to celebrate Christmas!

37. Little Blue Truck's Christmas – The little blue truck is spreading Christmas cheer by delivering trees to his animal friends.

38. How do Dinosaurs Say Merry Christmas? – Little dinosaurs love everything about Christmas but when it's time to go to sleep, how can they?! It is WAY too exciting!

39. The Jolly Christmas Postman – The jolly postman delivers letters including letters from the big bad wolf and all the king's men!

40. Almost a Full Moon – A warm-hearted story in a cabin full of friends and family.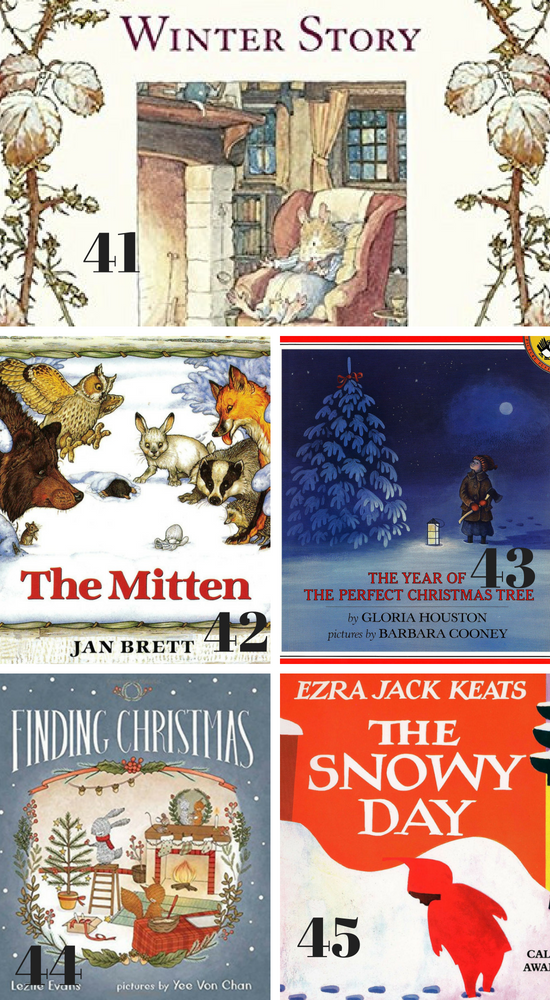 Christmas Books for Children
41. Winter Story – The biggest snow storm in years allows for an ice ball!

42. The Mitten – One of my favorite Christmas books! Nicki drops a white mitten but doesn't realize it. various animals come across the mitten, will Nicki find the mitten?

43. The Year of the Perfect Christmas Tree – This story is about courage and the power of family!

44. Finding Christmas – 3 friends find a sick swallow and realize their Christmas gifts can heal the sick bird.

45. The Snowy Day – This book is about the adventures of a little boy on a very snowy day!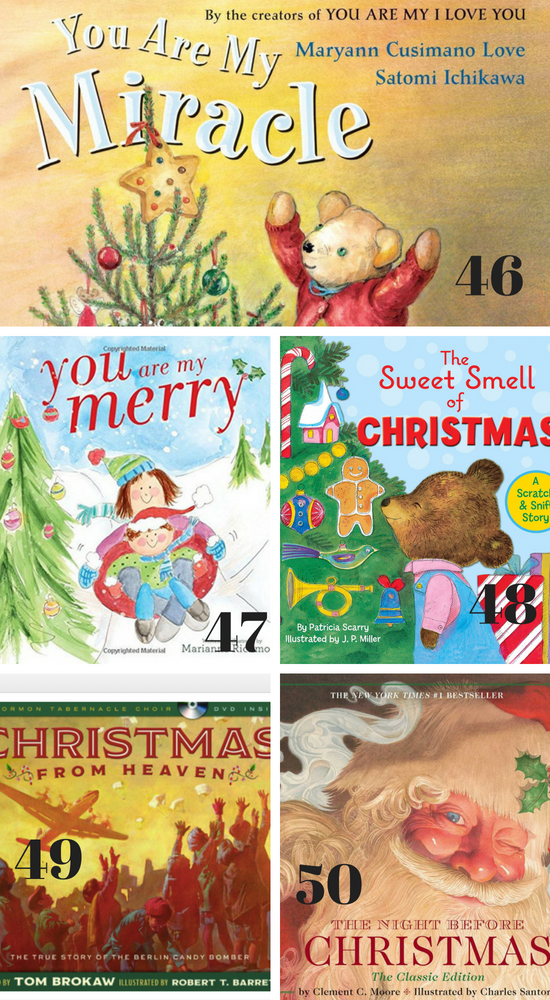 46. You Are My Miracle – This sweet book is perfect for parent and child to read together!

47. You Are My Merry – This is about the magical time of spending Christmas together! LOVE this!

48. The Sweet Smell of Christmas – As little bear prepares for Christmas we can go along and smell six wonderful scents!

49. Christmas from Heaven – A US pilot flying a cargo ship drops parachutes full of candy for the German children!

50. Twas the Night Before Christmas – Can't go wrong with this book! Love the classic poem and beautiful illustrations!

Christ-Centered Countdown to Christmas Books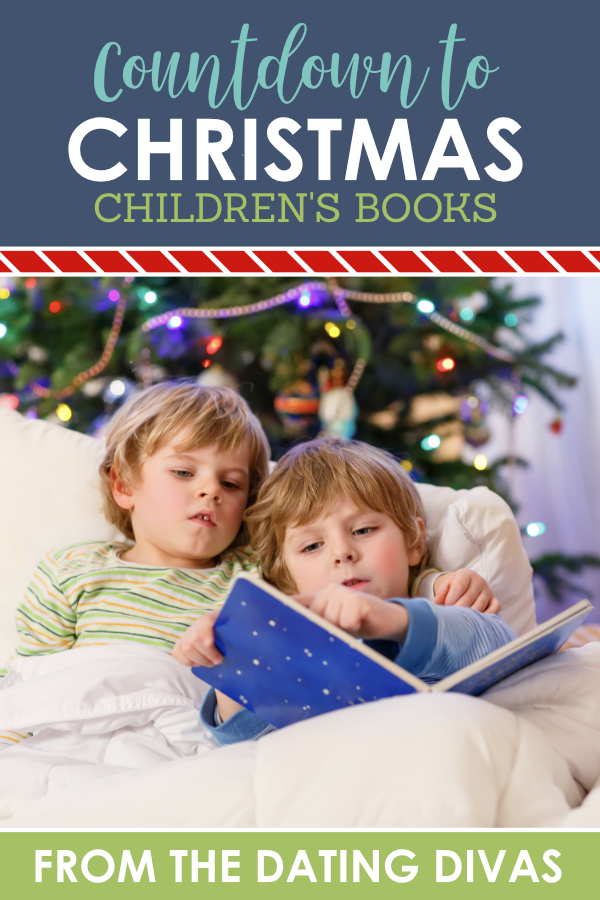 Alright, are you ready to count down to Christmas?! The best part is that these books go right along with the different themes, countdown cards, and printable activities in our Christ-Centered Christmas Countdown! If you haven't checked it out yet, you need to! It's such a fun way to make family memories this holiday season and focus on the real meaning of Christmas. These books are the perfect supplement to our Christ-Centered Christmas Countdown as you discuss a different symbol of Christmas with your family each night.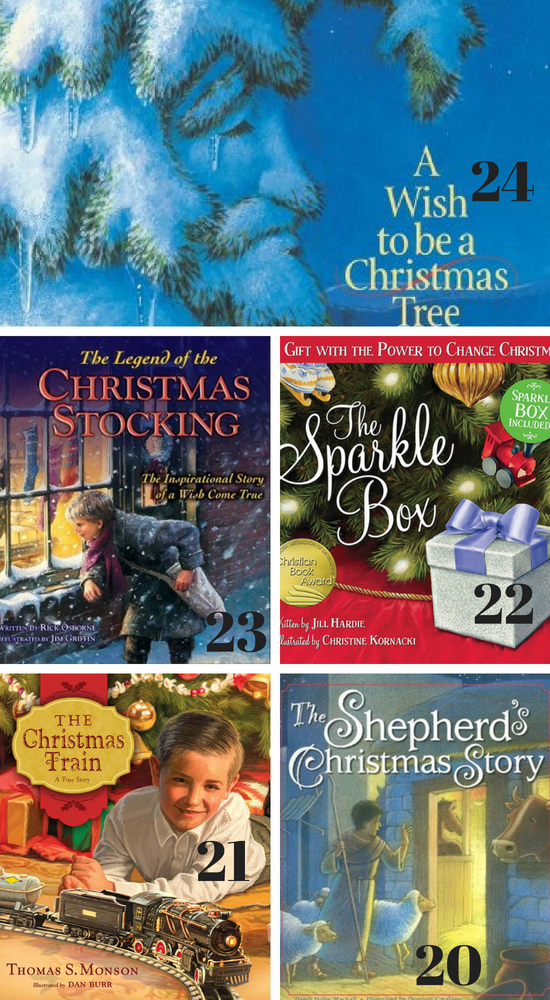 24. A Wish to Be a Christmas Tree – Christmas Tree

23. The Legend of the Chrismas Stocking – Stockings

22. The Sparkle Box – Bows

21. The Christmas Train – Gifts

20. The Shepherd's Christmas Story – Shepherds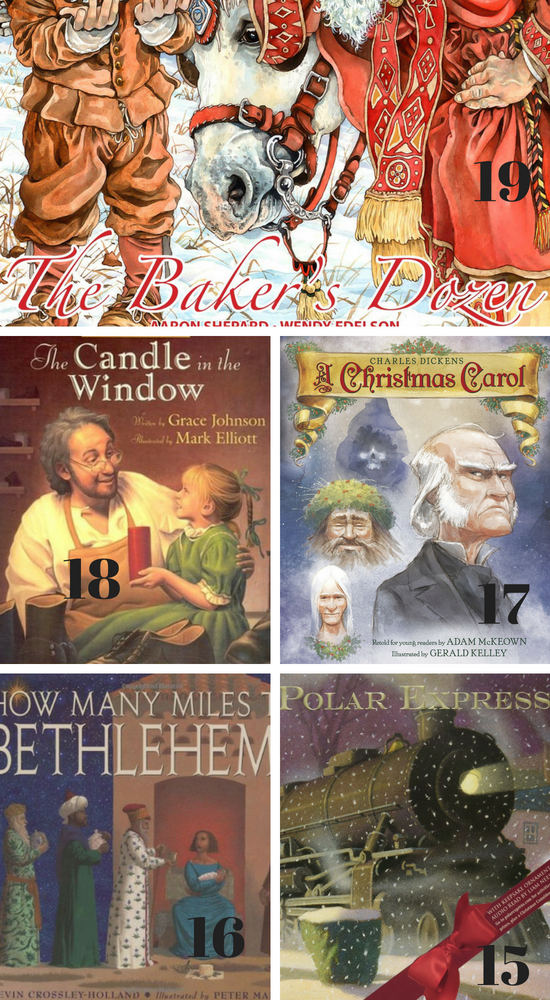 19. The Baker's Dozen – Gingerbread

18. The Candle in the Window – Candles

17. A Christmas Carol – Carols

16. How Many Miles to Bethlehem? – Bethlehem

15. The Polar Express – Bells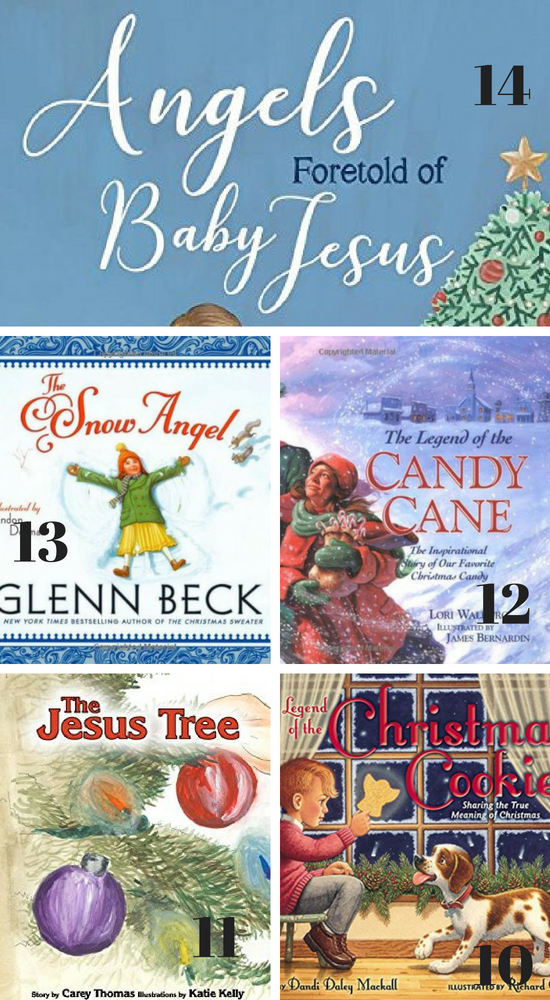 Countdown to Christmas Books
14. Angels Foretold of Baby Jesus – Angels

13. The Snow Angel – Snowflakes

12. The Legend of the Candy Cane – Candy Canes

11. The Jesus Tree – Ornaments

10. The Legend of the Christmas Cookies – Christmas Cookies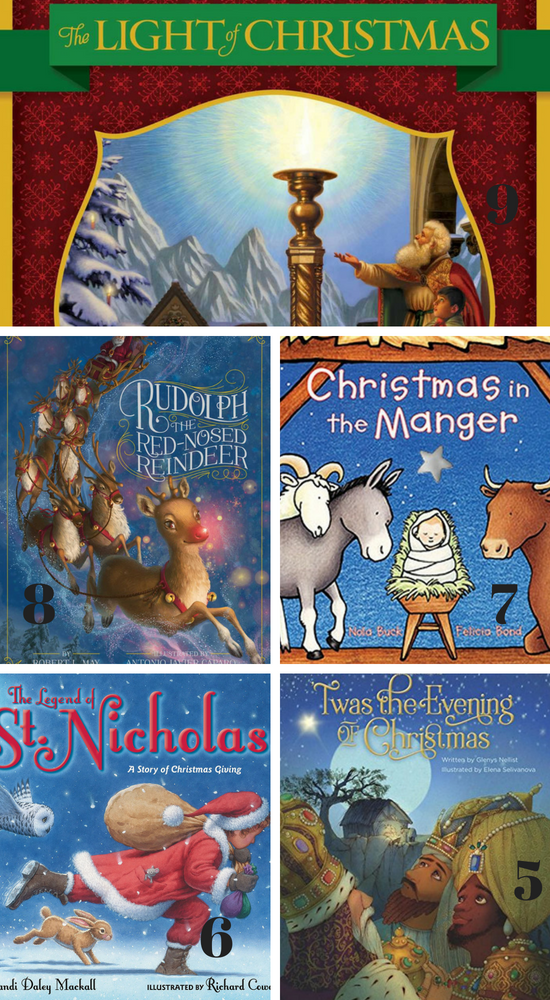 9. The Light of Christmas – Christmas Lights

8. Rudolph the Red-Nosed Reindeer – Red and Green

7. Christmas in the Manger – Jesus

6. The Legend of St. Nicholas – Santa Claus

5. Twas the Evening of Christmas – Nativity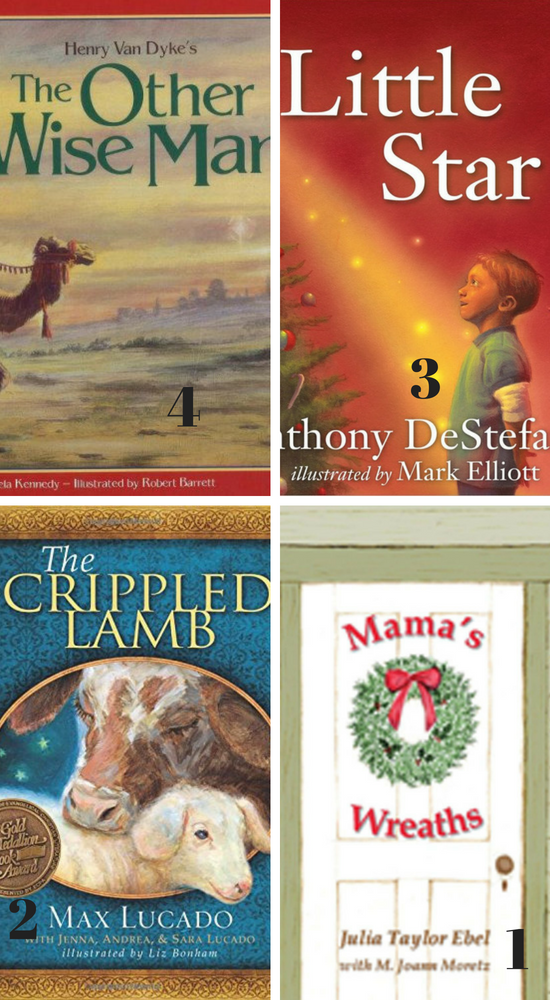 4. The Other Wise Man – Wisemen

3. Little Star – Star

2. The Crippled Lamb – Lamb

1. Mama's Wreath – Wreaths
Alright, I am now ready for Christmas! These Christmas books have got me so excited because I cannot wait to read them with my babies and teach them the beautiful lessons held within. I love the idea of a book a day with our Christmas Countdown, something fun to look forward to each day leading up to Christmas! And then all of the fun Christmas books too, like How to Catch an Elf?! I would have LOVED that as a kid. Lastly, and best of all, books are gifts that keep on giving they can be used year after year! Hope you found a book or two that your family will enjoy and can make memories of reading it each year!
We also have The Best Christmas Movies that are so fun! And if you're struggling to come up with a gift, check our Christmas Gift Basket Ideas, they are darling!
SaveSave