Paint Night for 2
Paint nights are all the rage for girls'-nights-out these days, but we really wanted to enjoy a paint night with our sweetie. We also didn't want to drive into town… So here we have a Paint by Numbers Date Night! Did you know that there is paint by number art pieces for adults?! They're no longer just for school-age kiddos. You might be able to find them locally or order them online, but either way, you and your spouse are bound to have a COLORFUL evening!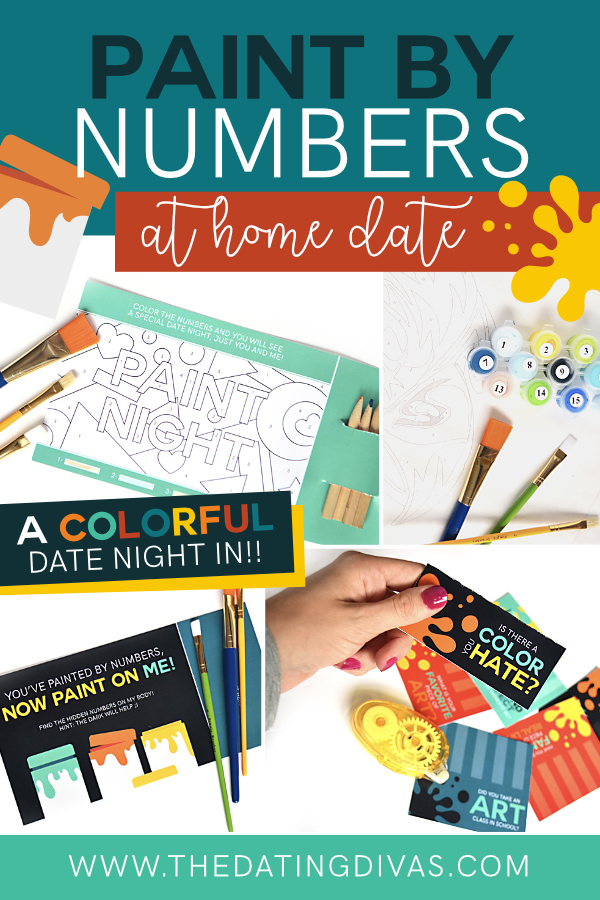 Disclaimer: This post contains affiliate links. To learn more about 'em, click here.

Paint by Numbers Date Night Invitation
This invitation just really tickled us! Carisa of Messes to Memories took the concept of paint by numbers and adapted it to our date night idea!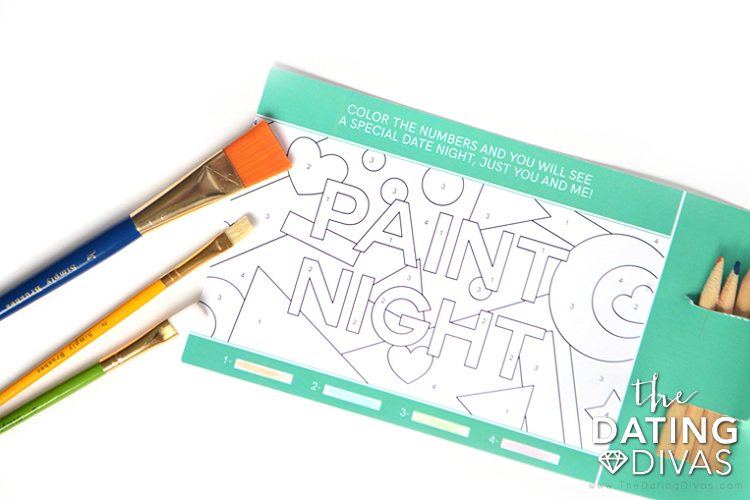 Your spouse is going to love getting this clever invite. Choose 4 different colors and assign each one a number. The blanks are there so you can fill them in with the colors you want. Then slice the dotted lines on the right side of the invite and slip those colored pencils in so your honey has all the supplies they need to figure out what the theme is for this week's date night. Sure, they can probably read it without coloring it in… but that's part of the fun!
Paint by Numbers Date Night Prep
This date definitely takes a little bit of prep since you have to have the art pieces ready at your home. Michael's has some options available in store or online. You can also find a lot of options on Amazon. My husband and I planned in advance so that we could each choose a piece that we really loved. I chose a cute cow and my husband chose a colorful eagle.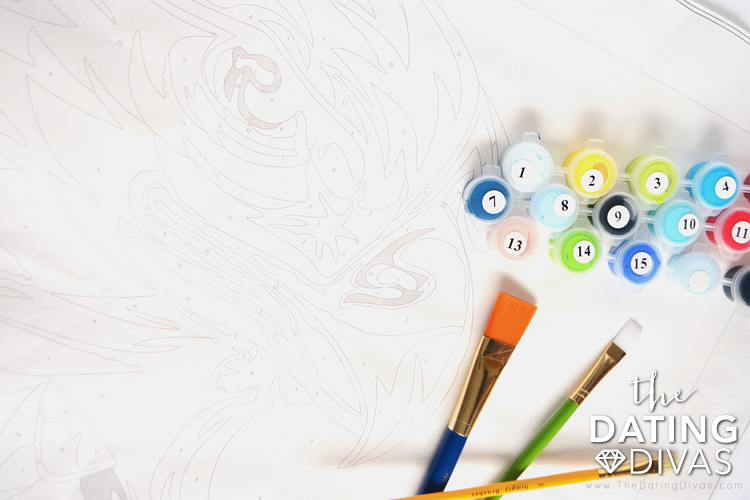 When they arrived there were a lot of creases since they'd been folded up for shipping. I steamed them and hung them in the bathroom to get most of the creases out. These pieces did not come stretched on a canvas, I figured we could build our own frame and save some costs, but it did result in more manual labor as a result of the wrinkles. I think when we stretch them the wrinkles will go out even more. There are some that come pre-stretched, just read the descriptions to find them.
The packs come with all of the colors with their numbers and some brushes. I was definitely surprised at how intense mine was! So. Many. Little. Areas. My husband had many more large areas and went a little quicker.
Paint by Numbers Date Night Activity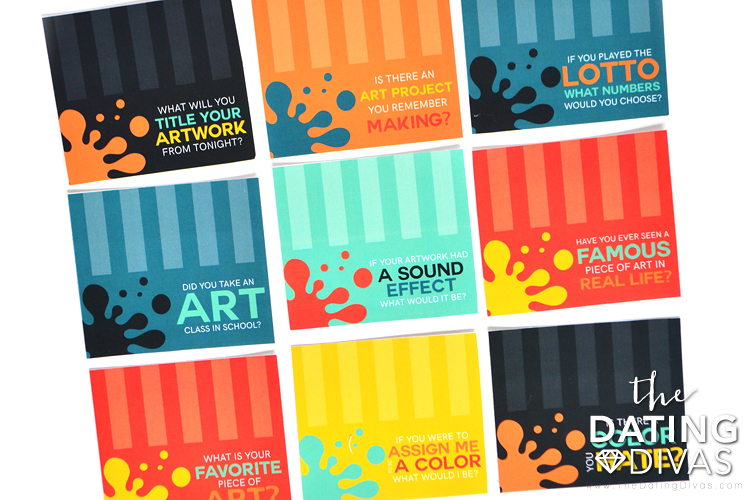 Since you will be sitting and painting for a while with this date night we have some themed questions to keep the conversation flowing. I loved asking my husband these questions and finding out new little bits of his life that previously hadn't come up.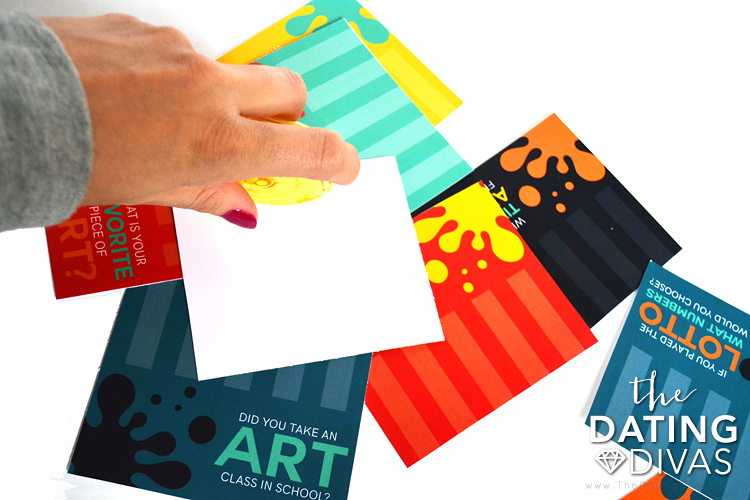 The cards are meant to be folded in two so that you can flip them over at random and get a fun new question for you both to answer and discuss.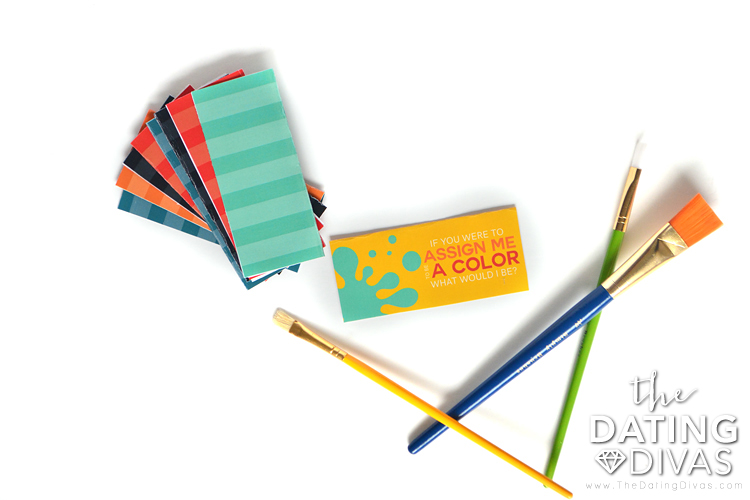 After Hours Paint by Numbers Intimate Activity
This might also take a little planning… or at least a bathroom break. 😉
When your paint by numbers date seems to be wrapping up, slip your sweetie this invite and a tube of body paint…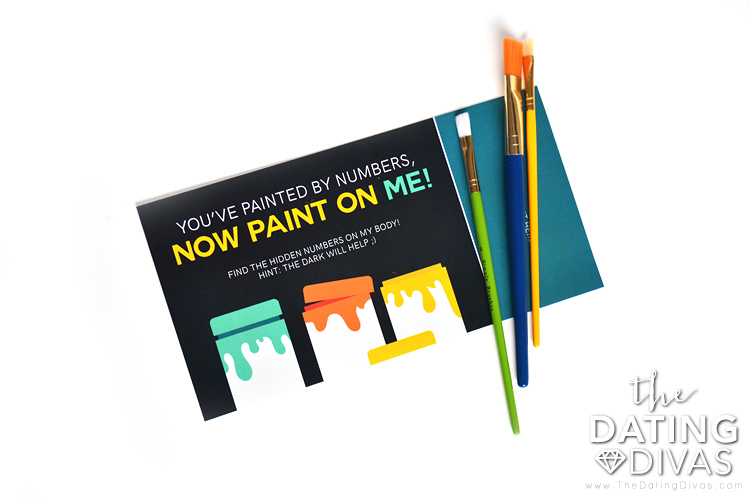 …and see how long it takes him or her to get to the bedroom. 😉 Your pre-planning includes writing some numbers on your body (you could do this with the glow paint to make it extra fun) and let your spouse go on a little scavenger hunt.
SaveSave
Paint By Numbers
Printables Designed by Carisa @ Messes to Memories Exclusively for The Dating Divas