Couple's Wall Prints
We have the best little kit to share with you today. It's been in the works for quite some time and allows you to customize your own wall art. How neat is that!? Our new romantic Personalized Love Prints will help you decorate your home and display your love in a unique way. These prints are both gorgeous and simple! We think these personalized wall art prints are such a fun way to celebrate your marriage since they are completely customizable to you and your sweetheart. These love prints are the perfect gift idea, too!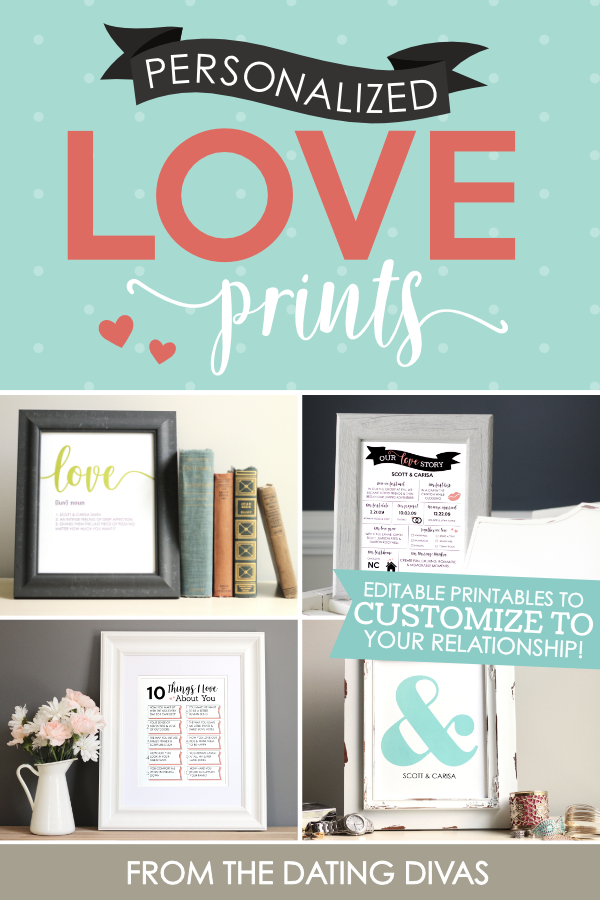 The artwork in your home should represent you and the things you love. Add a little character to your space with a piece of gorgeous customizable wall art that is all about you and your spouse! These beautiful wall prints were designed by our talented designer, Messes to Memories. She does fabulous work! Check out how gorgeous these prints are…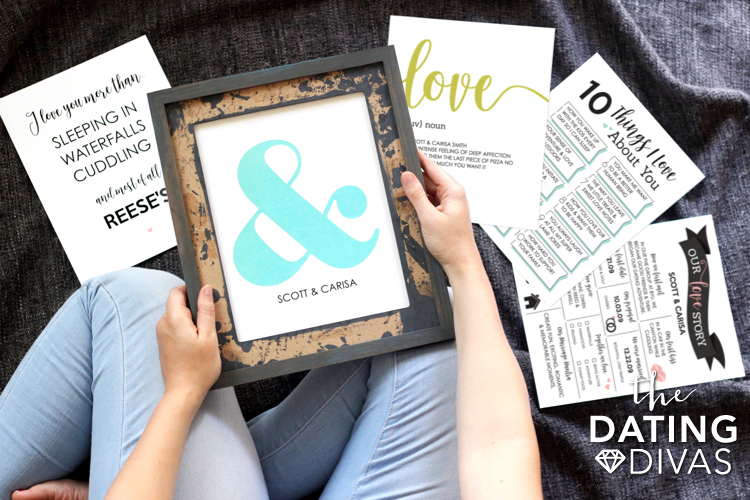 We have 5 different options for simple, romantic wall art prints that you can add your names, a funny love note, or even a detailed love story. Each of the prints comes in 5 different colors, so you have a lot of options. These elegant, personalized prints make a heartfelt gift that you can feature in your home or give to a loved one.
Our Love Story 

– 

Fill out this print to display your love story!
Love Definition

– Give love a personal definition. What does love mean to you and your sweetheart?

Ampersand 

– 

Fill in your names for a very simple and powerful piece of art. 

10 Things I Love About You

– Another fun love note to display all the reasons you love your spouse.

I Love You More Than 

– 

A simple love note that is cute enough to frame!
What I Love About the Wall Art Prints: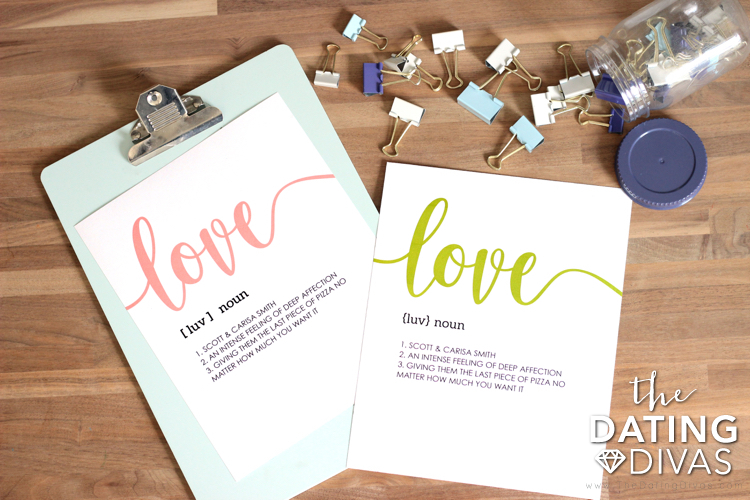 Customizab

le: We designed this kit so that you can customize it yourself by plugging your own names in and easily personalize the prints for you and your spouse's love story.
Color Options: These prints are so easy to incorporate into your home decor. We've provided them in a variety of colors. You will find plain black and white, as well as pink, blue, green and coral. There is something for everyone and every home.
Size Options: The prints come in THREE different sizes! 8×10, 18×24 and 24×36!
Minimalist Style: These wall art prints are simple and sleek to complement your personal style. They can be paired with pretty much any decor!
How to Use the Personalized Wall Art Prints:
Once you download the PDF, you'll simply choose your favorite piece (or 2, or even 3, if you can't narrow it down). Then check out the handy editing instructions to customize your artwork to make it represent you and your sweetheart. Print on bright white paper or cardstock. We've provided more tips on how to print this kit in our printing guide so be sure to check that out if you need a little more guidance. Now its time to get decorating!
There are so many ways you can use these romantic wall art prints in your home. Frame them and hang them on your wall. These prints would complement any framed picture of you and your spouse. You can even set them on a nightstand, dresser or desk.
Place a print on a clipboard or magnet board by your desk or the refrigerator.
Customize a print, frame it and gift it to someone you love. These gorgeous prints would be the perfect wedding or anniversary gift.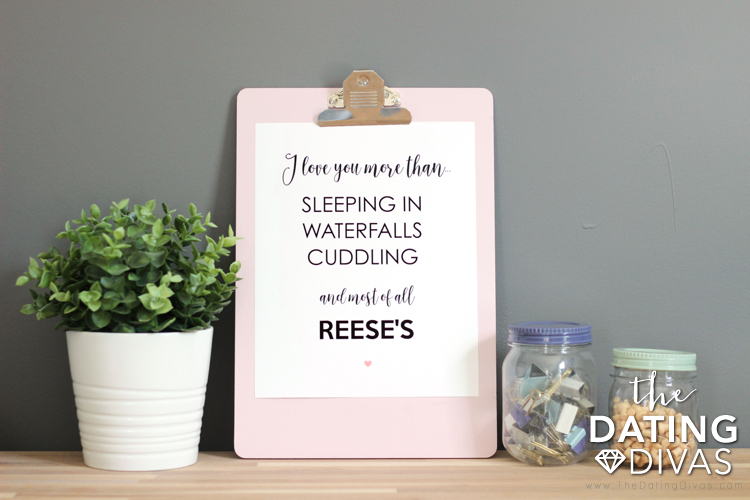 Now let's take a closer look at all the Personalized Wall Art Prints!
Our Love Story Wall Print
Add your love story to this editable love print and frame it to feature your memories of how you met, when you got married, and other important events in your love story. This is a fun way to display your love story for the world to see and would look great paired with a framed picture of you and your sweetheart.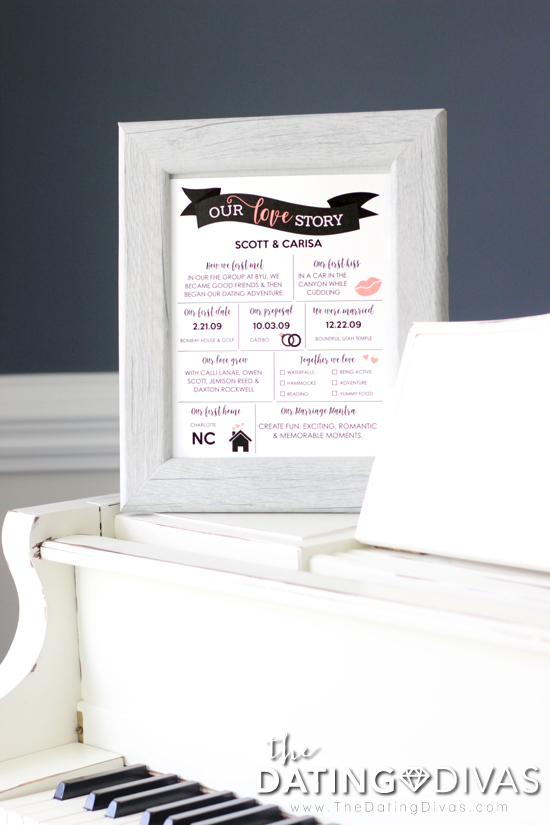 Love Definition Wall Print
What does love mean to you? Add your names and your own definition of love to personalize this romantic wall art. We think this print is perfect for the office or placed next to a stack of books on your nightstand or bookshelf.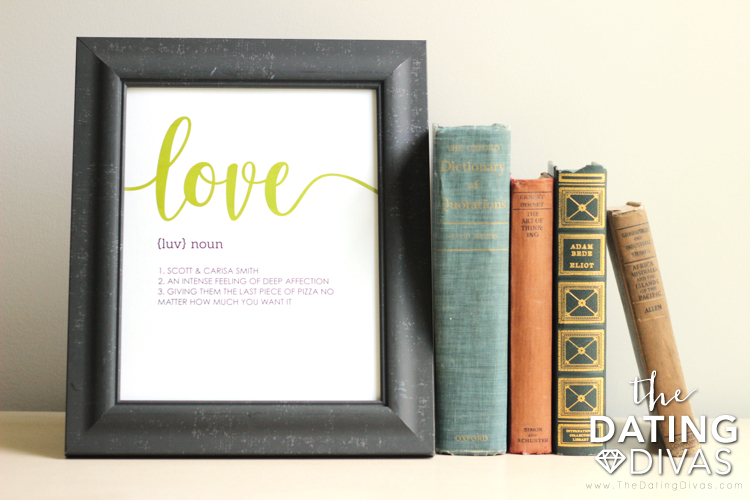 Ampersand Wall Art for Couples
This gorgeous piece of art is so simple and elegant, just add your names to personalize it! The ampersand highlights how your names are tied together forever. Its simplicity is what makes it beautiful.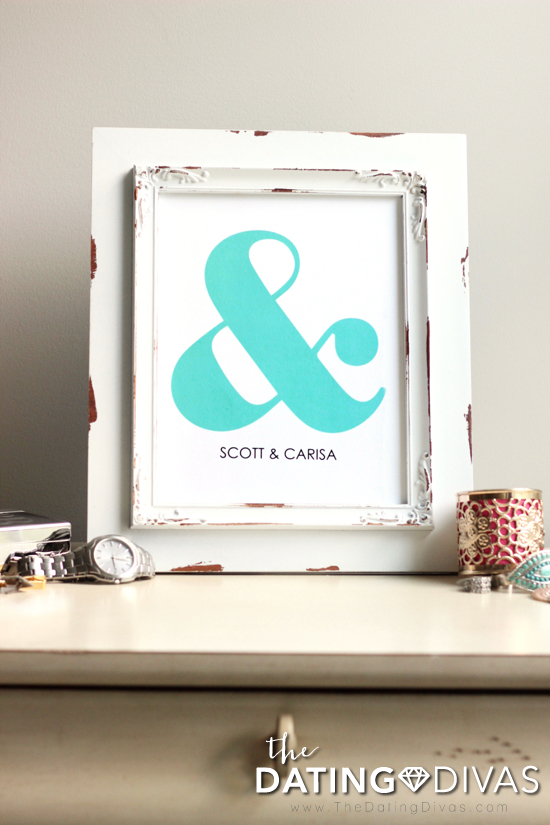 10 Things I Love About You Love Art
Create a wall art piece that tells your spouse the 10 things you love and adore about them. This would be the perfect, meaningful gift and a reminder of your love. This print would be great on a nightstand or your sweetie's desk so that your spouse could be reminded often of your love.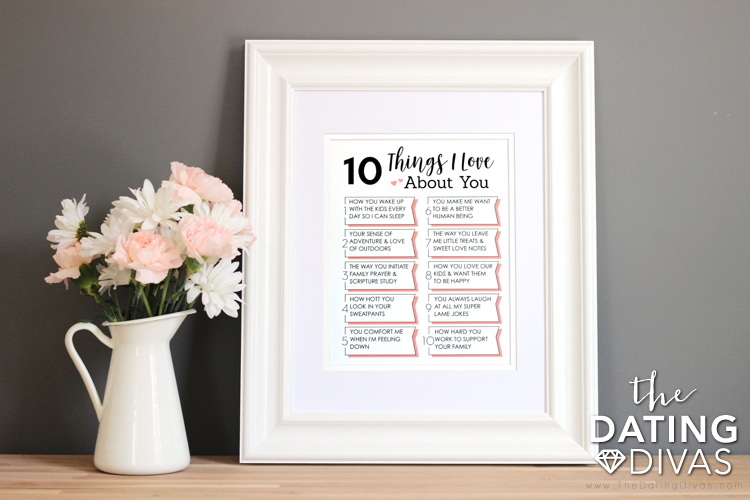 I Love You More Than Personalized Wall Art
Make a simple and personal print to complete the sentence. You can make this a very serious and sweet piece or go for a funny love note print and think of all the funniest things that you love. For example, I love you more than pizza, chocolate, and naps. Think of some of the things that your spouse knows you love a whole lot so that they will feel the extra love!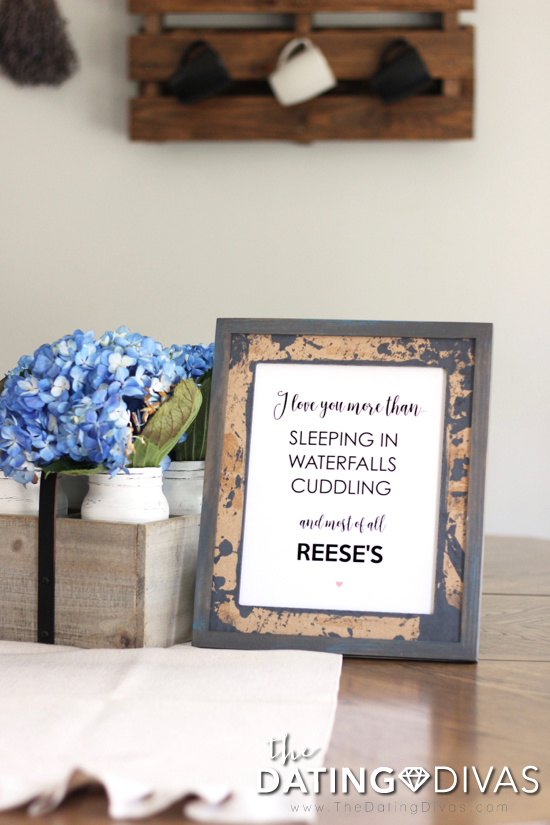 Aren't these prints just stunning!? We have to give a huge thank you to @kristi.bennett for letting us stage these prints in her absolutely beautiful home. Her IG feed is breathtaking and always reminds me of what's most important in life. Click below to snag these customizable prints and then go check her out!
Grab this
Personalized Wall Art Prints Kit
for just
$9.97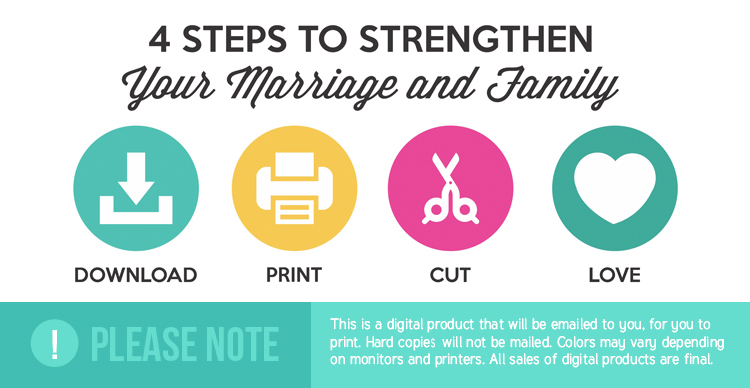 For more gorgeous wall art prints, check out our incredible Printable Wall Art for Your Home kit. It's filled with 24 prints for the living room, kitchen, and the bedroom. Decorate your whole house with just this one kit!
Want your decor to be functional, too? Check out our Family Organization Kit for totally frameable calendars that will help you keep your family organized and thriving. We've got your backs!