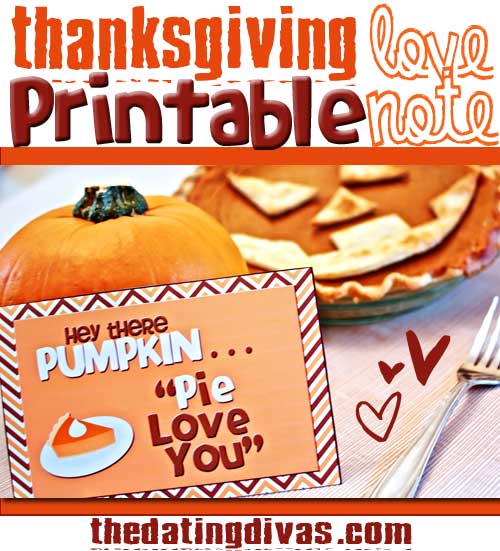 This post contains affiliate links. To learn more about 'em, click here.
Don't let this season of gratitude go by without showing your man how thankful you are for him!  Especially because we're making it super simple to do!  We've designed two darling love notes just for you.  Just pick your favorite, attach it to a pumpkin pie- and voila! — You've got a sweet and tasty surprise your pumpkin is sure to love.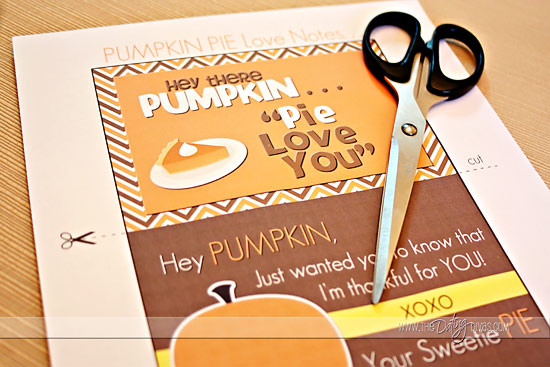 You can impress your sweetie pie with this (super easy) homemade recipe.  Or just swing by the store and grab a pie and a can of whipped cream the next time you're out and about.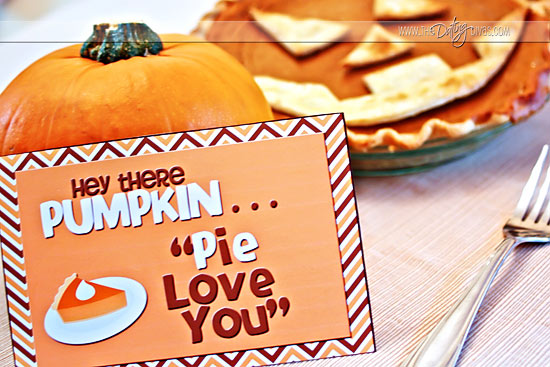 To make my pie a little more fun, I just used some extra pie crust dough to make a Jack O'Lantern face like Martha did here.  (Shhhh- don't tell, but I totally used store-bought dough.  Still cute like Martha's, but much less labor-intensive.)  You can use a paring knife to cut out your shapes before baking, or even easier- this Jack O'Lantern Cookie Cutter Set does all the work for you!
This would be a perfect activity to do with the kiddos.  Not only do you get to have some fun in the kitchen together, but you'll also be teaching them the importance of gratitude (and showing them how much you love their dad.)
So what are you waiting for?  Go put some lovin' in your oven!
Pumpkin Pie Love Note
Printables Designed by Becca @ The Dating Divas Exclusively for The Dating Divas