Are you looking for the best DIY birthday gift for your husband?  Our exclusive Birthday Card Printable Pack for Him can help you create the best birthday gift ever!  With the help of our amazing designer, Courtney of All Things Bright and Beautiful, we've put together birthday printables to help YOU make this a birthday he won't soon forget!

Disclaimer: This post contains affiliate links. To learn more about 'em, click here.
This birthday card pack is the perfect blend of DIY meets "already done for you."  It's the Sandra Lee version of Semi-Homemade… but for birthday cards and PERFECT for your husband's next birthday! Let's take a closer look at what you'll get:

Easy to Follow Instruction Sheet with Helpful Hints and Ideas

10 Unique Print Ready Cards

10 Pages of Coordinating Embellishments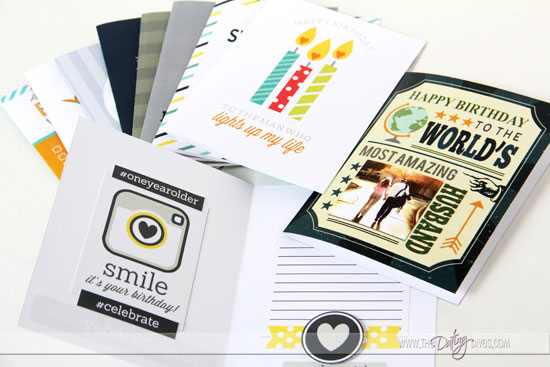 How Can You Use this Birthday Card Pack?
Print and Go!  Easy, peasy… Find your favorite printable and fire up your printer for a fun birthday card for him that's ready instantly… without the hassle of a trip to the card store!  
Print, Embellish, and Personalize.  If you have a little more time, decorate your unique birthday card with some embellishments!  You can truly flex your creative muscles with this pack to design the perfect, personalized birthday greeting for your husband.  Forget expensive store-bought cards – this is so much better!
Design Your Own.  Courtney (your fabulous personal birthday card designer) included so many gorgeous embellishments, you could definitely start from scratch and build your own fabulous birthday card! 
Decorate Birthday Packages, Cakes and More!  This printable pack is SO MUCH MORE than just cards!  You could, for example, use the coordinating embellishments to craft a fun little bunting banner for his birthday cake. 
Courtney of All Things Bright and Beautiful has blown us away once again with her design skills- each included birthday card is truly a unique piece of art!  If you ever need ANYTHING designed, her name should be at the top of your search list.  Have we sparked YOUR curiosity?  For less than the price of  one typical store-bought card, you will have  10 one-of-a-kind birthday card designs that include:

1.  Love-Filled Confetti Card
When your hubby opens the little envelope on this birthday card, he will literally be showered with love and affection!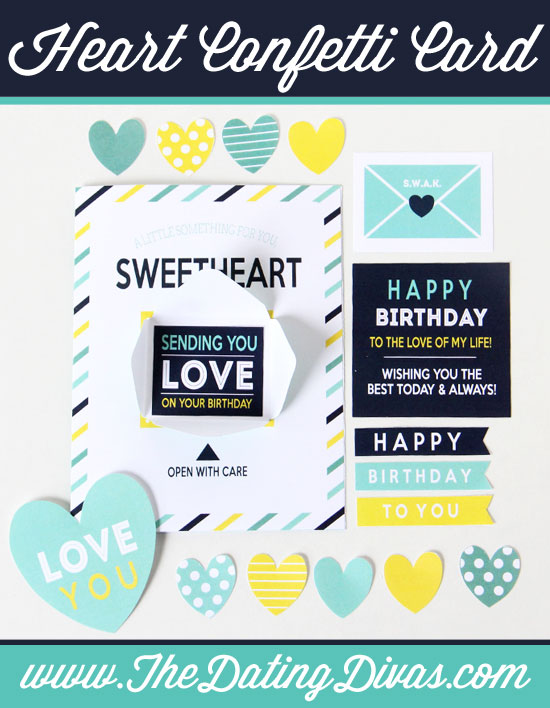 Where else could you get a birthday card for him that's interactive, gorgeous, and easy to make?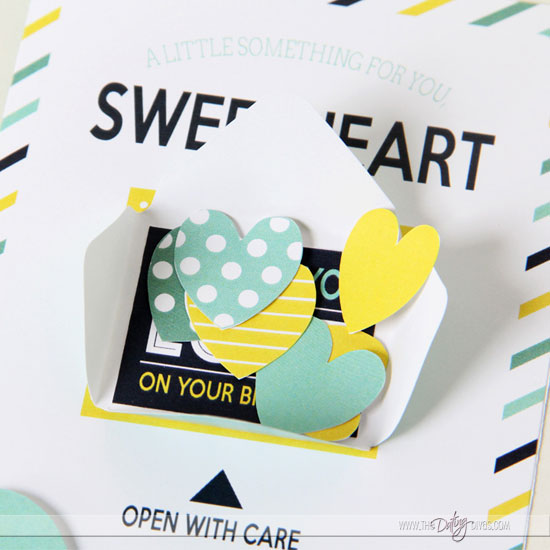 2.  Eye Chart Birthday Card
Show your spouse that you only have eyes for HIM with this cute DIY birthday greeting!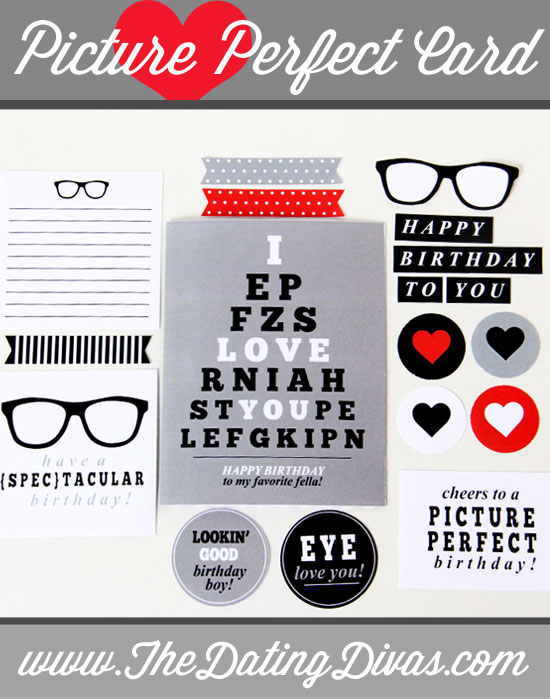 This birthday card is… shall we say… picture perfect!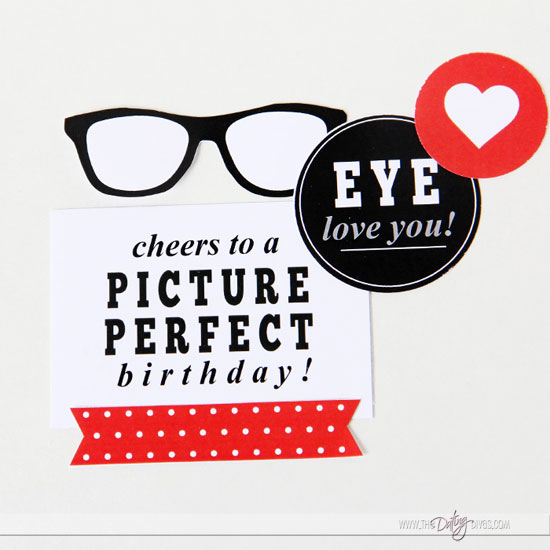 3.  Hashtag Birthday Card
This unique and fun card is one of my absolute favorites for my husband!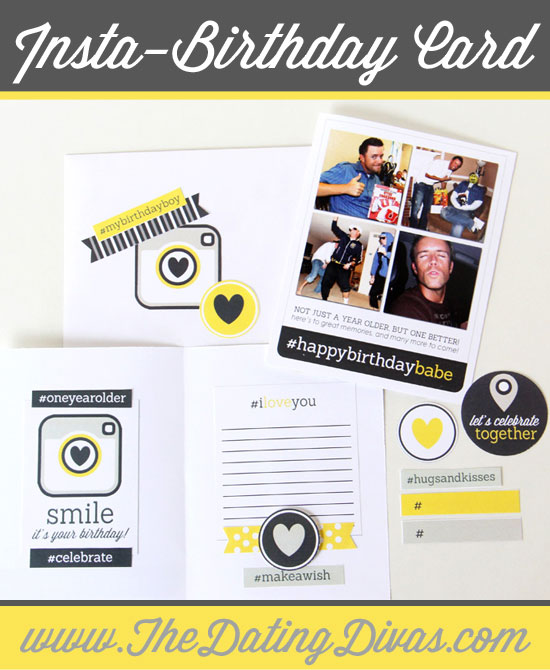 Round-up 4 of pics of your birthday sweetie for instant personalization! #ibethewillbesmilingeartoear
4.  Light Up My Life Card
Fan the flames of your LOVE with this darling DIY printable birthday greeting.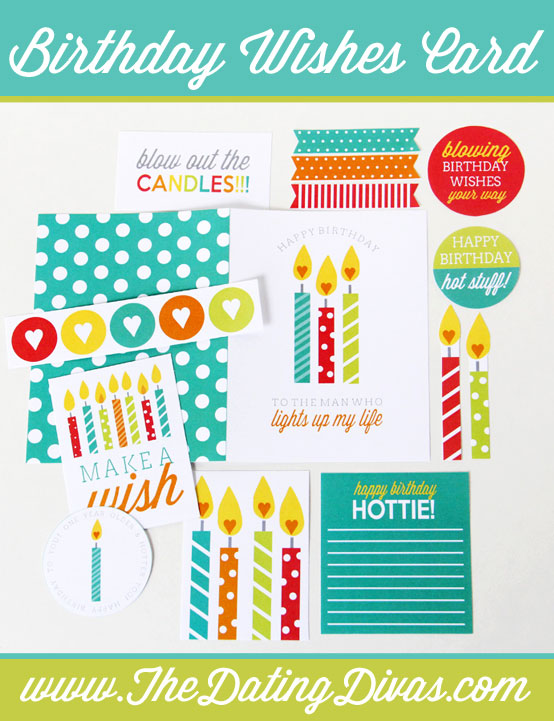 I adore those little heart birthday candles!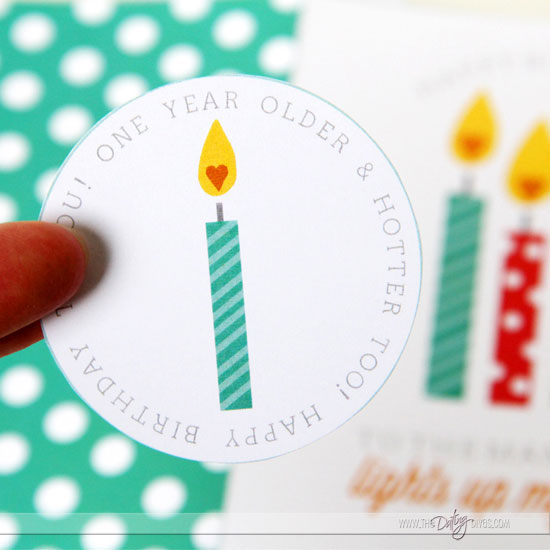 5.  King of My Heart Birthday Card
LOVE reigns supreme when you give him this ready to print birthday card and coordinating DIY embellishments!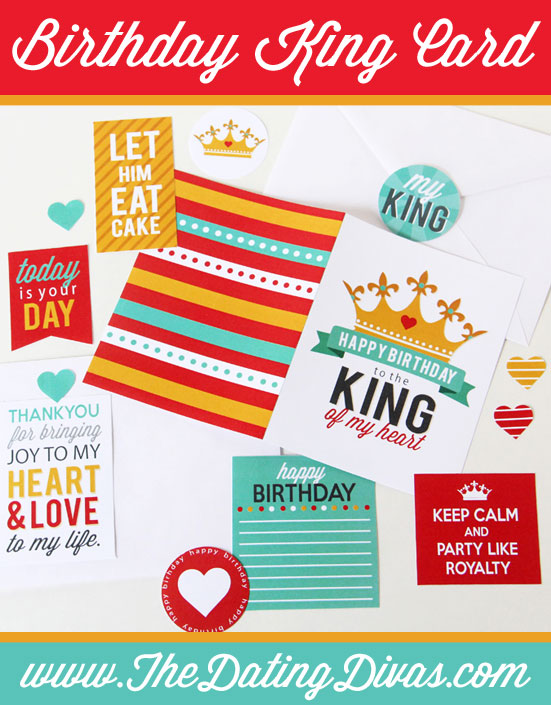 6.  To My… Husband Card
We bet you could write a mile-long list of your hubby's positive attributes.  Remind him of all the reasons he's special with this DIY birthday card, unique to him!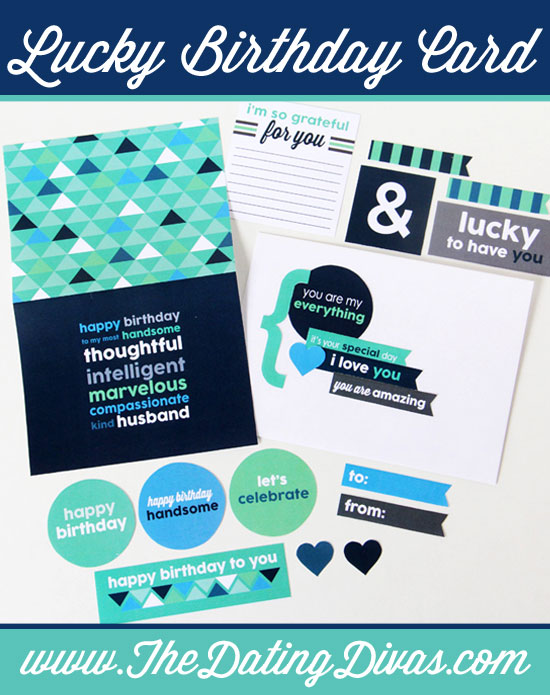 7.  Wishes Checklist Birthday Card
Sometimes, it's hard to put all of our hopes for our men into one coherent birthday wish.  This card solves that problem…  simply print and check!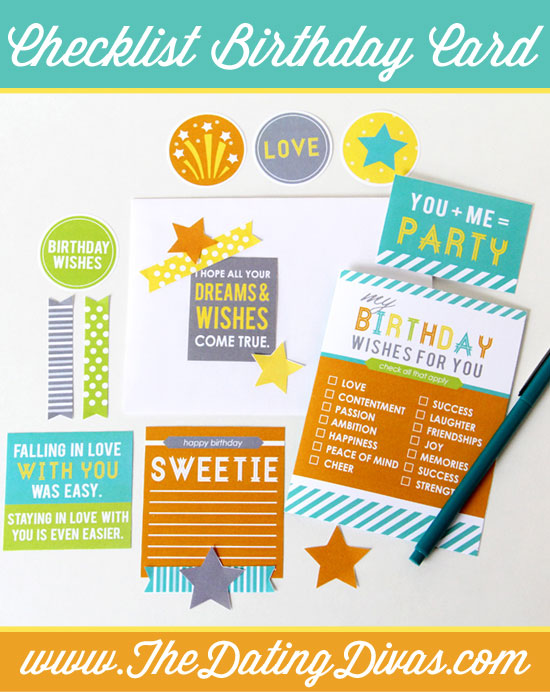 8.  Deer Husband Birthday Card
A fun and flirty card for your "deer" one on his special day!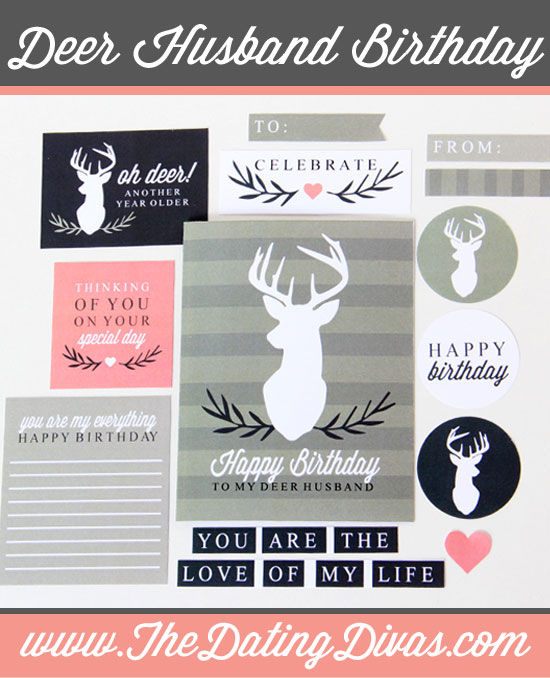 9.  Happy Birthday, Handsome! Card
The vibrant colors and designs on this DIY birthday card for him make it another favorite!  This one-of-a-kind greeting will tell him how much he is loved on his birthday.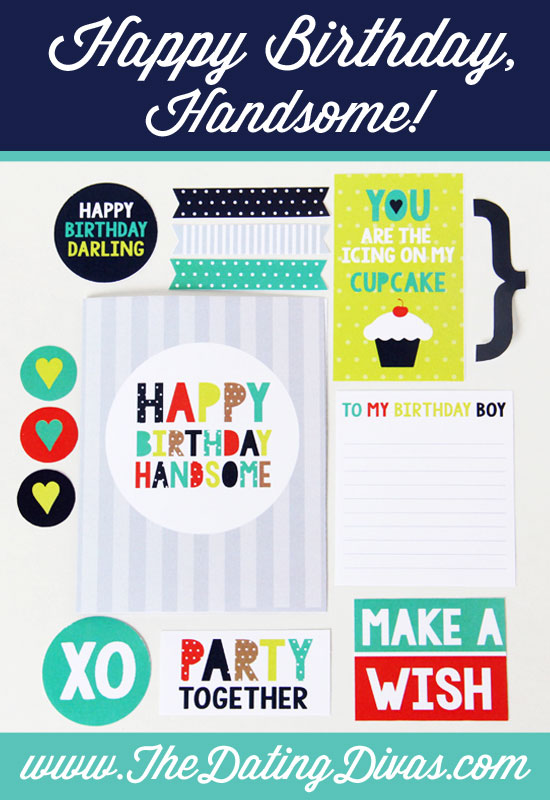 10.  World's Most Amazing Husband Birthday Card
Add a favorite picture to this unique birthday design to tell him that he's one pretty amazing fella!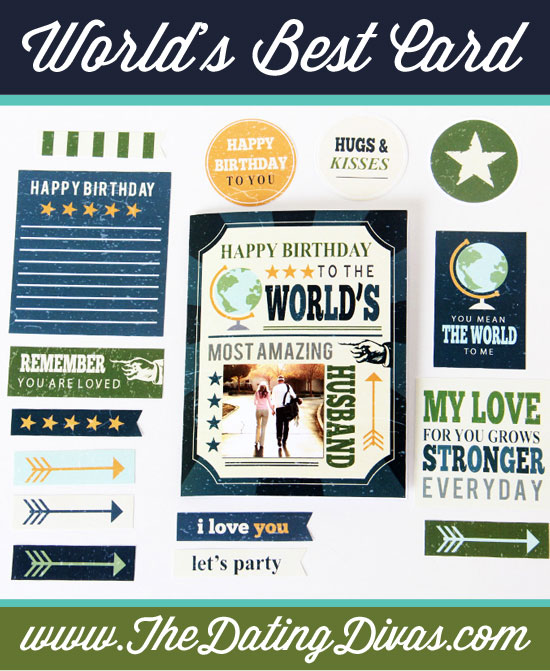 …otherwise, known as: The World's Most Amazing Husband!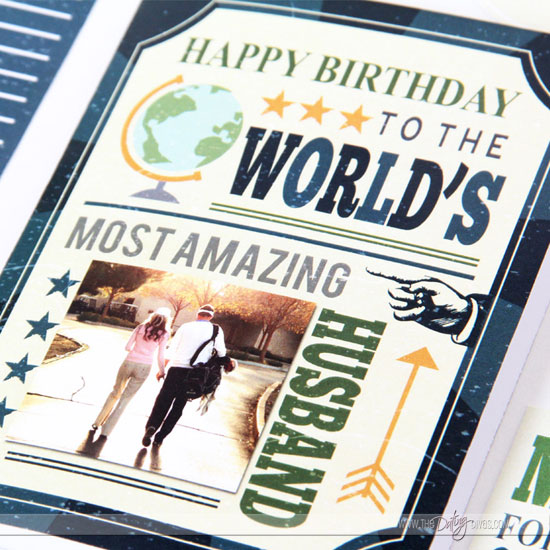 I love that you can print, embellish, and personalize several of these unique birthday cards for him in less time than it would take you to run up to your local card shop and pick something out… for probably a lot more money!  The best part?  Our pack gives you LOTS of options to make your birthday message super-personal and unique!  You could, for example, add a little extra sparkle to make his birthday gift the best ever, using our printable embellishments.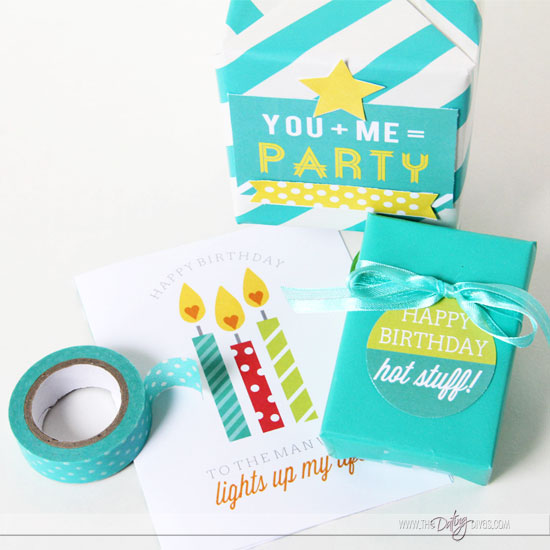 Courtney's beautiful designs can be used as gift tags or special graphics to decorate your birthday wrapping paper.  Paired with festive washi tape
, these DIY embellishments transform a boring package into a thoughtful, unique birthday gift for him!  Diva Tara even used them to decorate her husband's birthday cake.  I think it would also be fun to use them to make his birthday celebration last the whole day.  You could easily attach them to his favorite coffee mug, car keys, wallet, etc…!

Get this entire Printable Bundle for just $4.97!

This pack is a STEAL!  10 birthday cards and coordinating embellishments for less than 1 typical store-bought card!
I know you are going to love all the creative possibilities of this printable birthday pack.  You can simply print and go when you are in a pinch OR spend a bit more time crafting the best birthday gift ever.  This year will surely be a unique & unforgettable birthday!