Fast-Paced Fall Games
I think fall has GOT to be my favorite season – there's just so much to love and to celebrate. To help you celebrate, we've come up with a game night to play with your favorite group of couples – it's "win it in a minute" games inspired by fall!!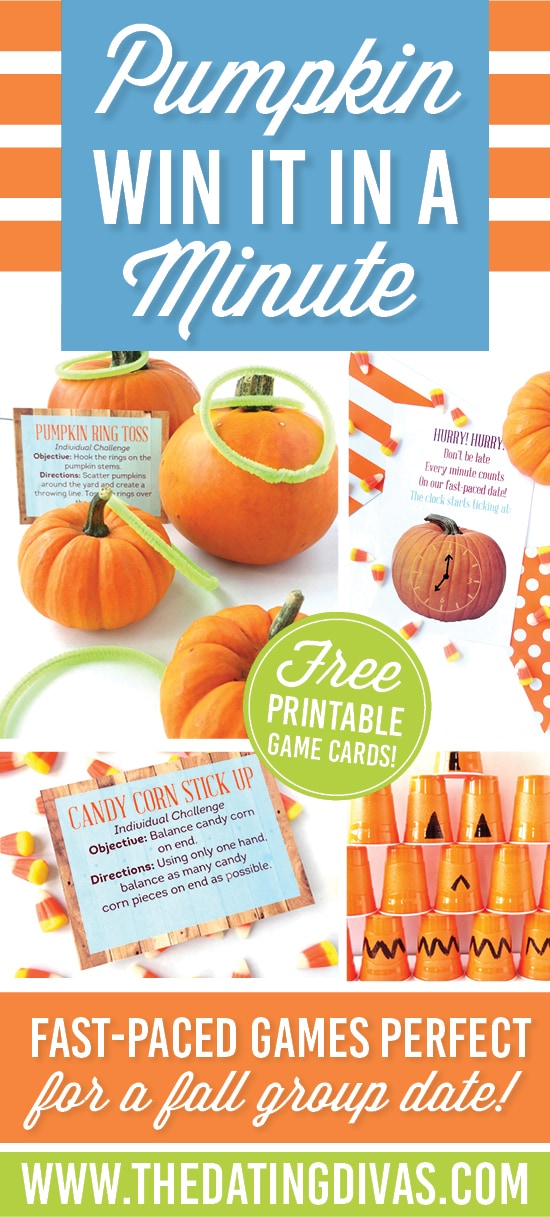 Disclaimer: This post contains affiliate links. To learn more about 'em, click here.
You can thank Crystal from A Well-Feathered Nest for these beautiful fall inspired printables. I just get all giddy inside when I get to see the work she's done! Get excited and go check out her other amazing printables!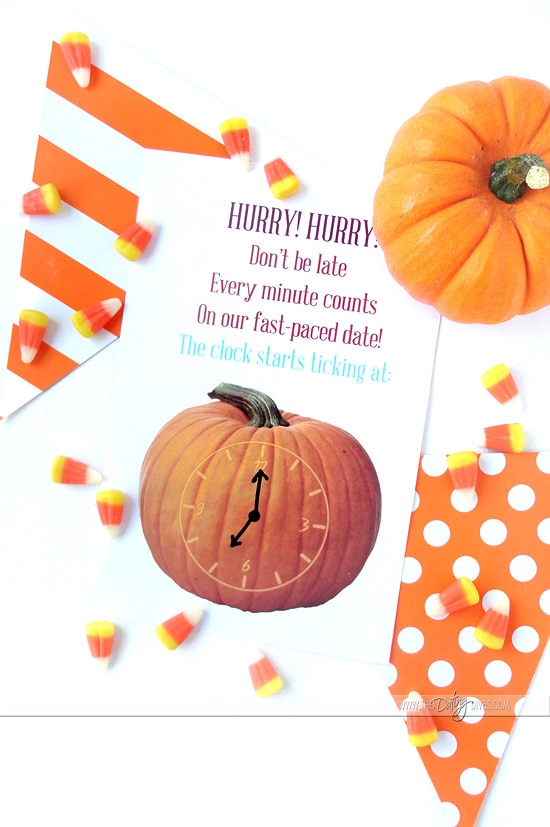 Get everyone on board with this fun pumpkin clock invite. Just add the time to the clock face and pass them out to all the couples you want to join you!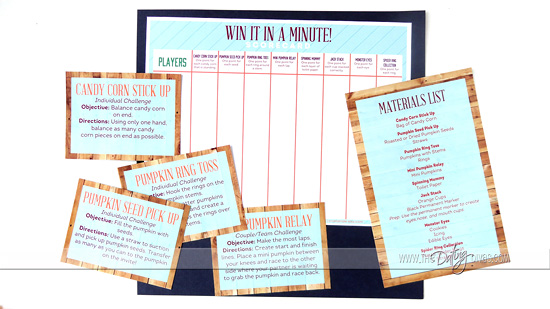 Print off the game cards for directions, the scorecard and the grab the materials list so you know what to shop for! You'll find EIGHT fun games – four fall, pumpkiny games and four Halloween games.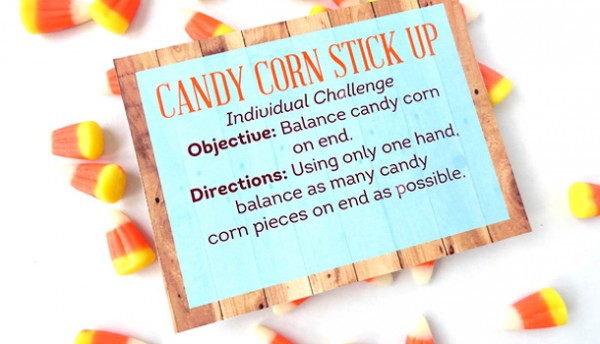 When it's time to party, just grab a timer and then read over the directions for each game so everyone knows what to do. This Candy Corn Stick Up is a serious challenge!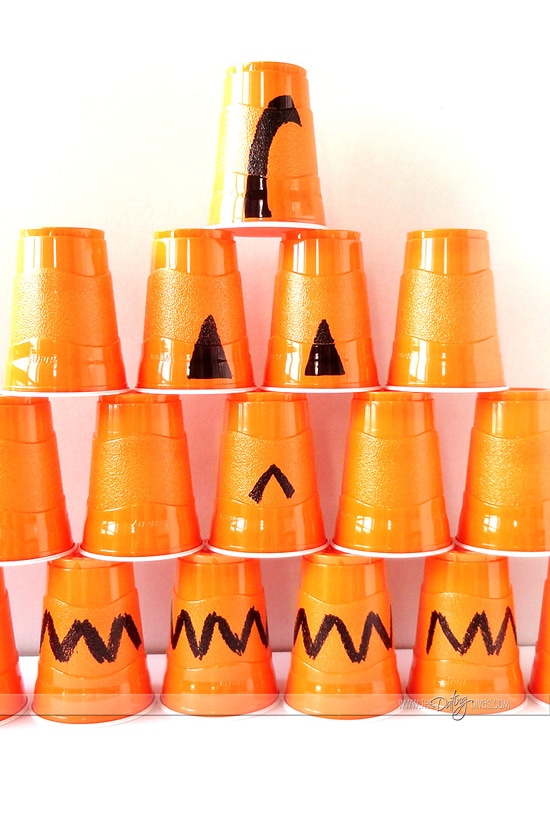 The Jack Stack is cup stacking taken up a notch – you've got to get the cups in the correct places to complete the challenge! Remember to grab some orange cups like these!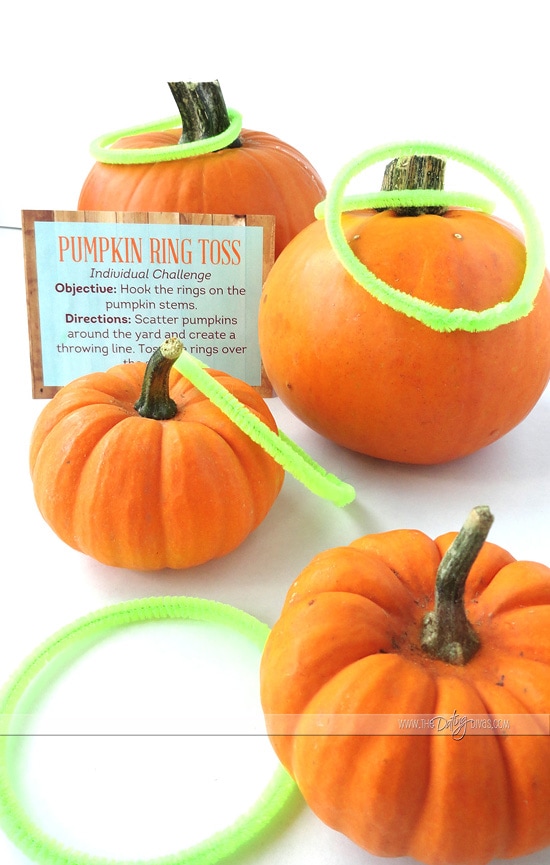 If the weather is nice, take your Pumpkin Ring Toss outdoors and spread those pumpkins out! I made rings out of pipe cleaners, but you could cut rings from plates or use whatever you've got lying around – feel free to get creative.
And, what's a party without delicious food? Make your night even more full of fall with pumpkin flavors from the best Pumpkin Recipes and Warm Drink Recipes for Fall. You could even end the night with a little pumpkin decorating competition!