Romantic Christmas Date Idea!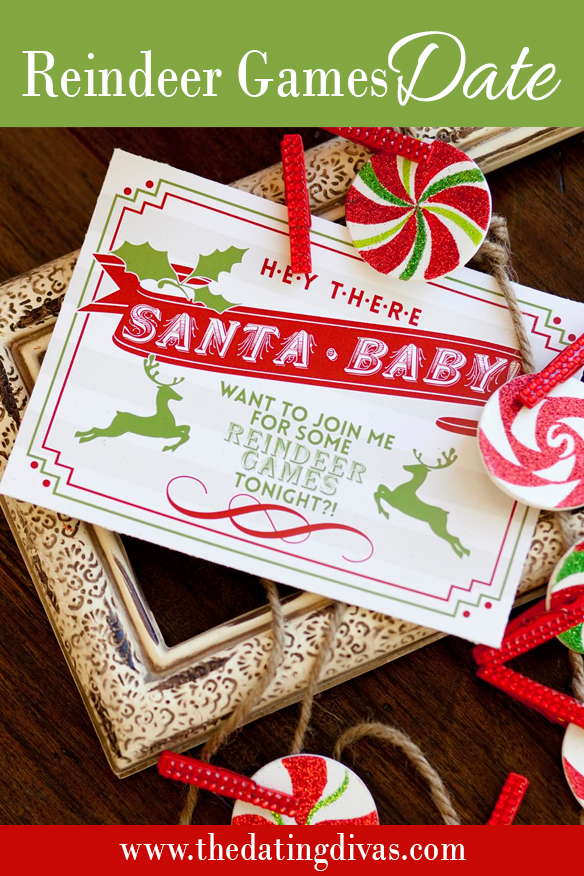 This post contains affiliate links. To learn more about 'em, click here.
Three years ago one of our AMAZING Diva readers (rock on, Daphne Jackson!) sent in a SUPER fun date idea for some Rein"dear" Fun!  Do you remember THIS brilliant post?  Well, we are SO EXCITED to air it for a second time with the addition of some NEW gorgeous printables, designed exclusively for our readers by Kristin from CdotLove!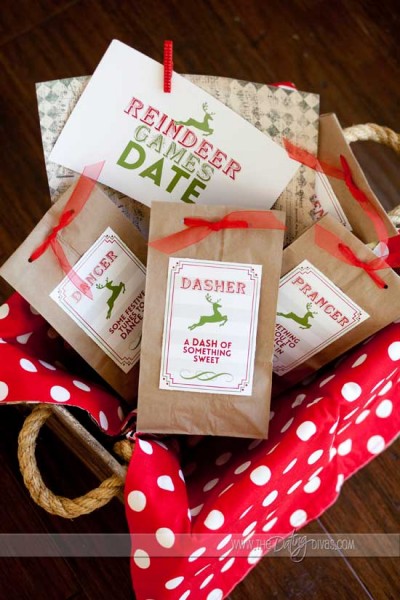 Seriously, this is perfect for any evening this week to have some sweet Christmas memory makin' after kids and in bed.  Check it out!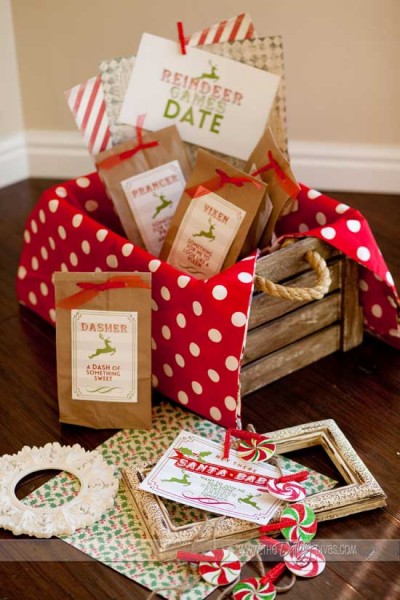 All of this for just $1.75!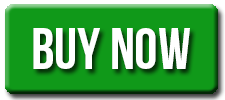 You'll need 4 bags or baskets, and you'll be filling each of them with a surprise from one of Santa's reindeer.  
The 4 reindeer "bearing gifts" are Dasher, Dancer, Prancer, & Vixen.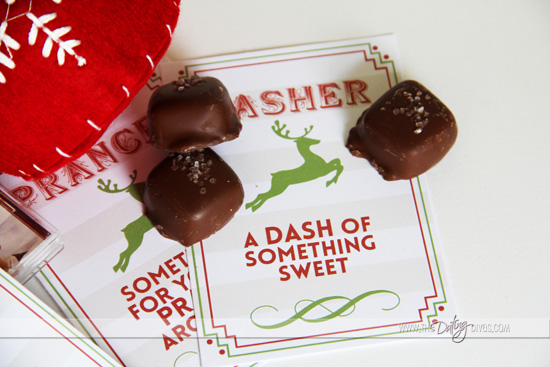 Dasher brings a dash of something sweet (maybe strawberries & chocolate fondue with sparkling white grape juice?)
Dancer offers a Christmas CD for a couple's dance (by romantic Christmas tree lights or fireplace perhaps?)
Prancer brings a pair of Christmas boxers for him to prance around in (ooh la la!)
Vixen brings an outfit for you to look like a "Vixen" for him in!  (Daphne found a leopard-print nightie that she called "reindeer-print." Love it!)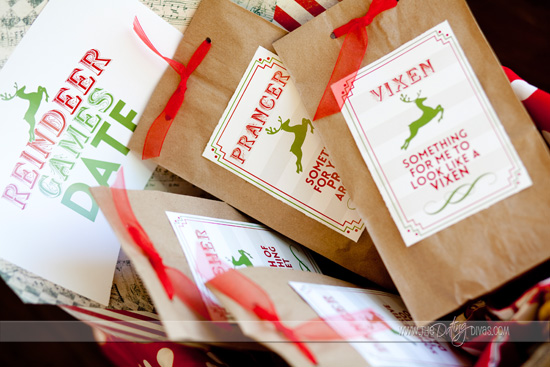 We also have an ADORABLE invitation to hide somewhere that he'll see it on the morning of your date.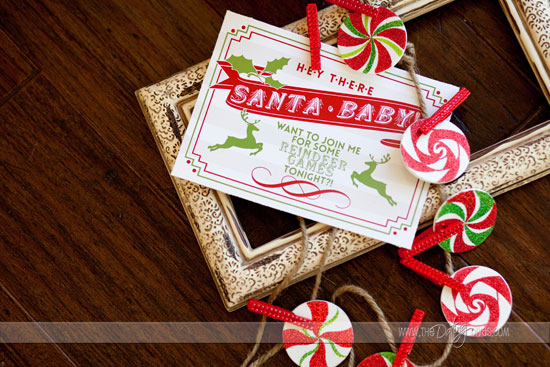 Can I just say "THANKS, Daphne!"  We can't get enough good ideas from our fellow divas! This is such a great way to let your other half know that they aren't forgotten during this upcoming season!!
Purchase this fun Christmas Date Night invitation and tags for just $1.75!