Recently, my husband and I were invited to celebrate our friend's 30th birthday party. It is the big year for my husband and all of his friends. Crazy, huh! We were immediately intrigued because it was a different party. It was to be a Roaring 20's party and it was a murder mystery dinner.  Neither of us knew much about that decade, so we had to do some research to figure out what would be appropriate to wear.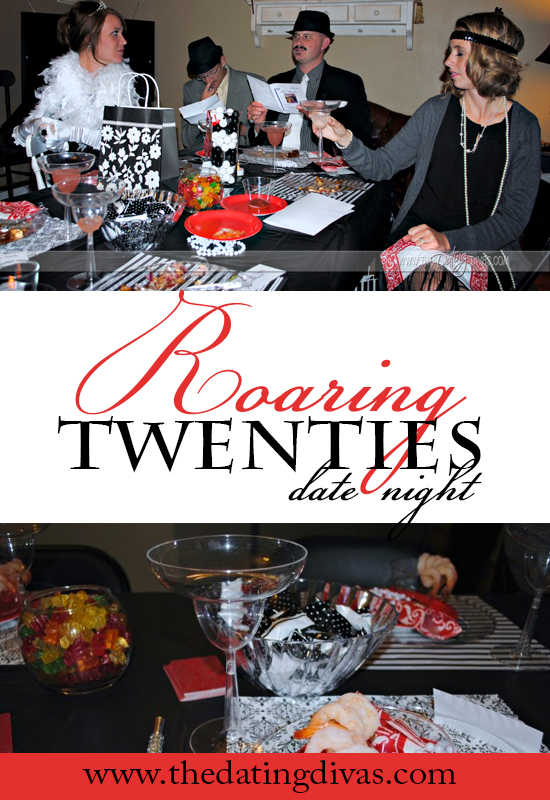 The excitement only grew from there, because my husband and I started to get our costumes together. We paid attention to all of the details of our outfits. As a side note, I do have to say that my husband doesn't enjoy costume parties and doesn't love playing parts. This party excited him only because he was able to play the part of a mobster. He stopped and bought every little piece to make his outfit as authentic as possible. This of course made it more enjoyable for me, before we even got there. There are many places that you can go to find the perfect outfit but you can look here
for a start.
We received an invitation through our email. It gave the details of when and where the event would take place. Then through a series of emails, we received our parts for the evening. These parts were only to be read by us, and not shared with our spouse. We needed to read the part, and know who we were before coming to the party.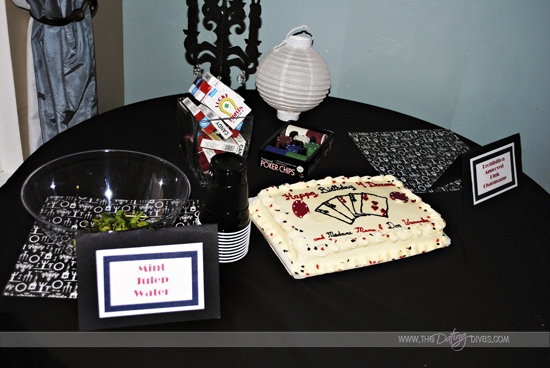 Our friends, Nick and Tabitha, were great hosts of this party. Tabitha paid attention to every detail and had the beautiful decorations that really tied the party together. When we walked in, the first thing that caught your eye was the cake and poker themed table. There was even candy cigarettes in the bowl which were a great touch.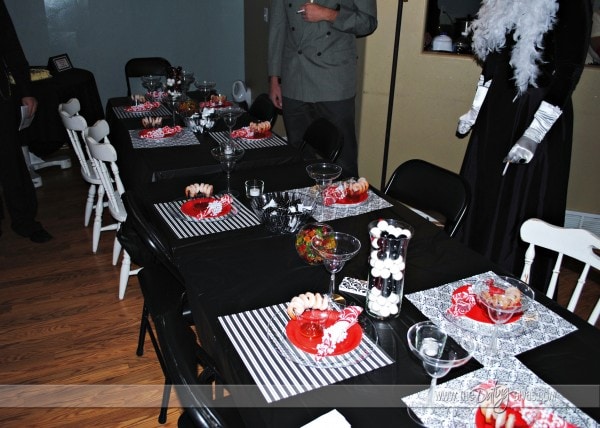 The table was set and ready for the night. Black and white were the main colors of the 20's and that was the theme for all of the decorations. This was all done with a classy flair. Under each place setting is a piece of scrapbook paper. There were different centerpieces all along the table. They had black and white gumballs, mints with black and white covers, and gummy bears. There were white beads covering the napkins at each setting as well. Shrimp was sitting at each seat, as our appetizer for the evening. All of the food was also centered around the 20's.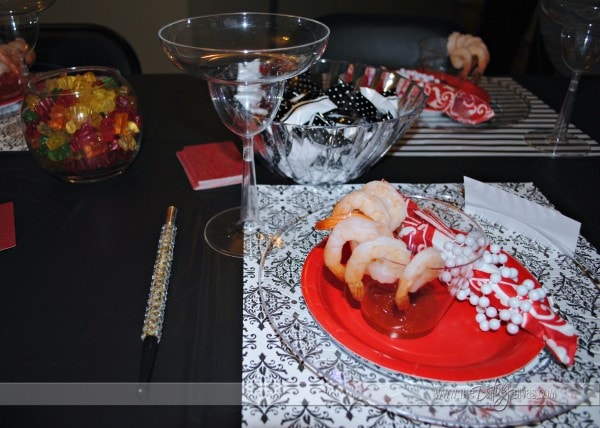 Dinner consisted of ribs, potatoes, jello salad, deviled eggs, mint julep, and a regular salad. These items were typical of the 20's time period.  Everyone was asked to bring a dish to share, so the host wasn't overwhelmed with preparing all of the food.
The night didn't just consist of decoration and food, but it turned out so well that I wanted to share all of the secrets of the evening. Not much money was spent on the evening, but you would never know because it looked fantastic!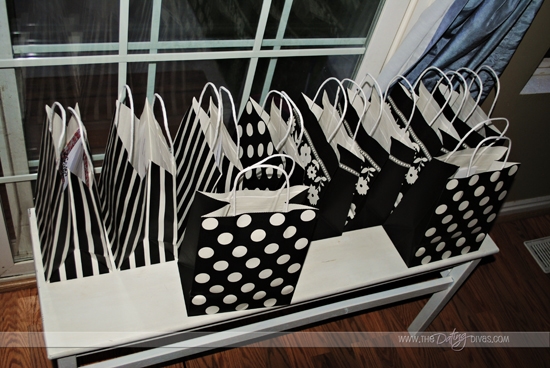 The game started right about the same time that we arrived. Our characters had to be ready. This was the first time any of us had played this game so we weren't sure how to start. But we knew our parts and slowly started asking questions to get the night going. These cute bags had more information in them, to keep the night going. We all had more secrets and questions to ask other players in our bags. We also had money, cards, and notepads to keep track of our ideas.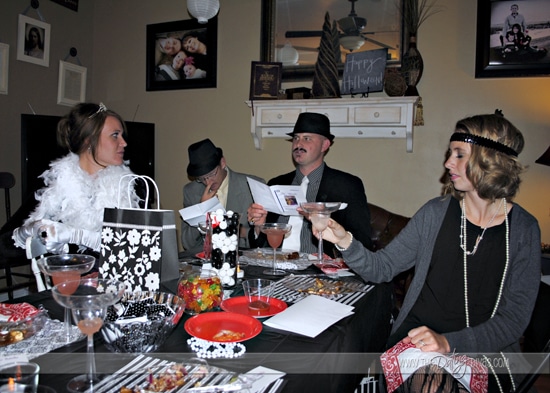 Our game lasted over 2 hours, and was so much fun. There was lots of laughter over the evening. We all enjoyed playing our parts, and then trying to figure out who had committed the murder. Then we voted on best dressed and who played the best part. It was a group date night that has made it to the top of my list.  The whole game worked out well, and we did learn how to improve next time. We will definitely do this again.
After the game ended, we took pictures by a brick wall with the men and women. It was the final touch of the night that focused on the 20's. The brick wall was perfect to get all kinds of pictures and we spent a while taking tons of pictures.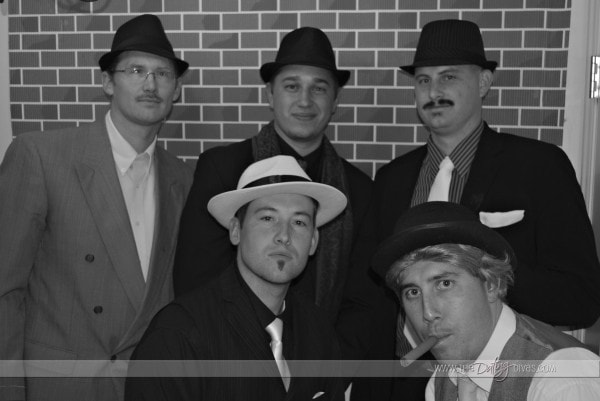 The guys really made the night work, as they really jumped into their roles.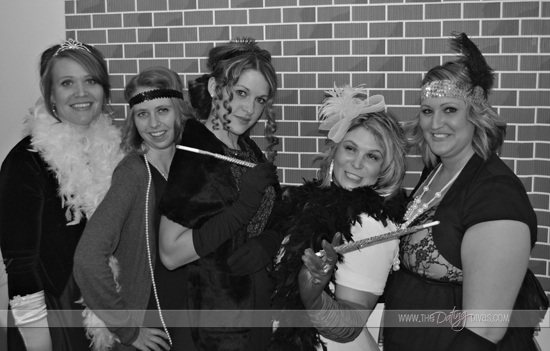 To get the same game that was played click here.  The 20's were recreated at this party as the roles, costumes, food, and decorations all tied together. Themed parties are so much fun and even adults can do them!