Bedroom Idea for Couples
Ready for some Room Service that will REALLY heat things up? This is the idea for you! We'll help you give your sweetie something hot, spicy, and full of surprises with our Sexy Room Service bedroom idea—perfect for Valentine's Day, anniversaries, or anytime you're looking for a little extra romance! The made-for-you printable download includes a super sassy pocketed door hanger, service menu, pillow note, and comment card that will turn ordinary Room Service completely on its head. Ready to crank up the spice factor and give your honey a treat to remember? Keep reading!

This post contains affiliate links. To learn more about 'em, click here.

A giant thanks to Carisa from Messes to Memories for her design work on the Ah-Mazing printables!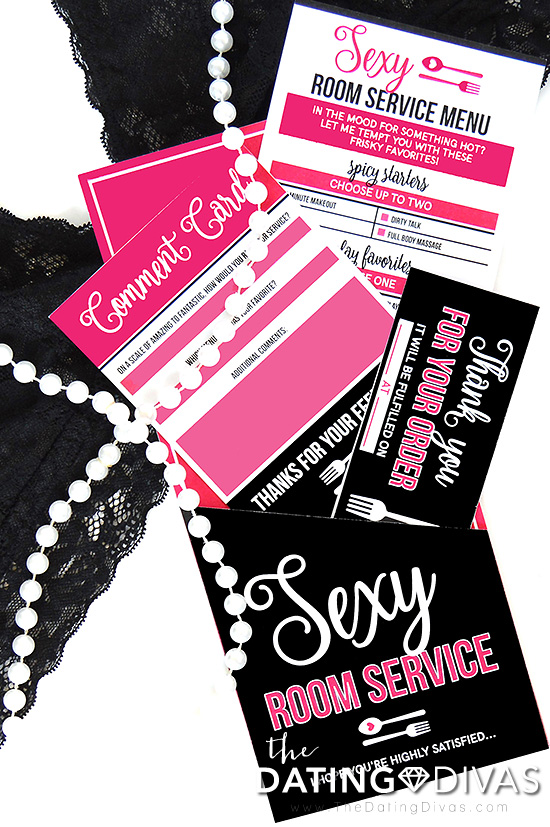 Sexy Room Service Printables
The perfect combination of sweet and spicy, our Sexy Room Service printables will give a sassy hotel-vibe to your honey. Simply slip the cut-out cards into the picketed door hanger and hang it up for sweetie to find. Read, set, unleash the blush factor.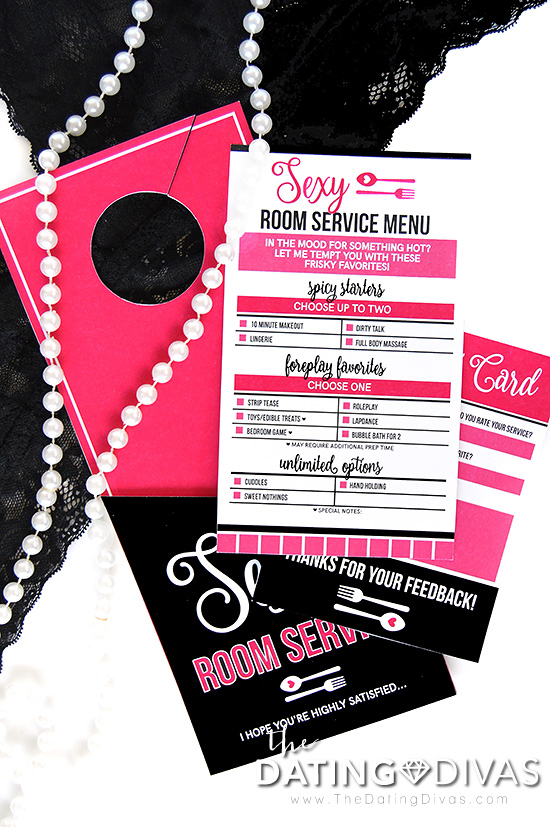 Sexy Room Service Menu
Next, have your honey-bun take a look at the Menu and decide exactly how they would like to be waited on. We've made the super-sexy guesswork unbelievably easy with options like Spicy Starters, Foreplay Favorites, and a special Unlimited Options section. How very Oo-la-la…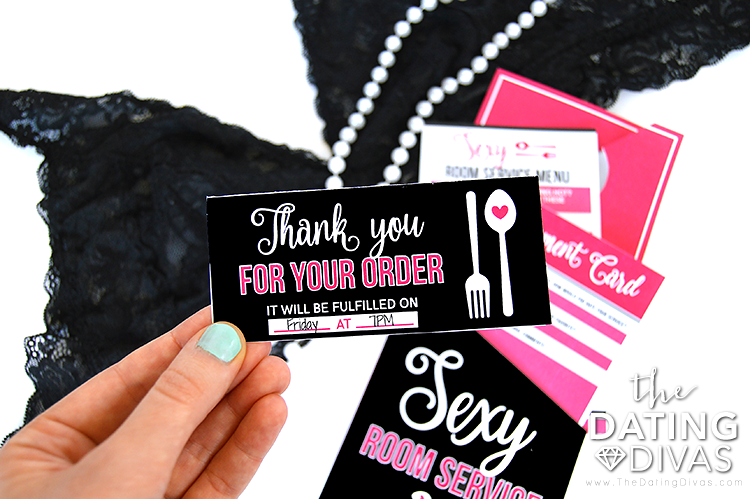 Once your cutie-patootie has filled in and submitted their order, it's prep time! You get to choose when the action takes place but don't keep your lover waiting too long! Fill in our darling Pillow Note Card with the corresponding info, letting them know when to expect their 'order.' We'll leave you to it (wink-wink).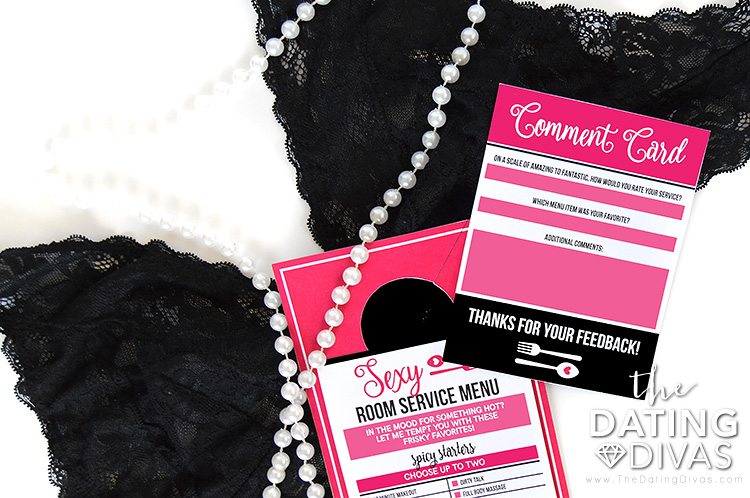 Put the perfect finishing touch on the Room Service fun with a unique Comment Card to be filled in by your sweetie. Be prepared for a rave review!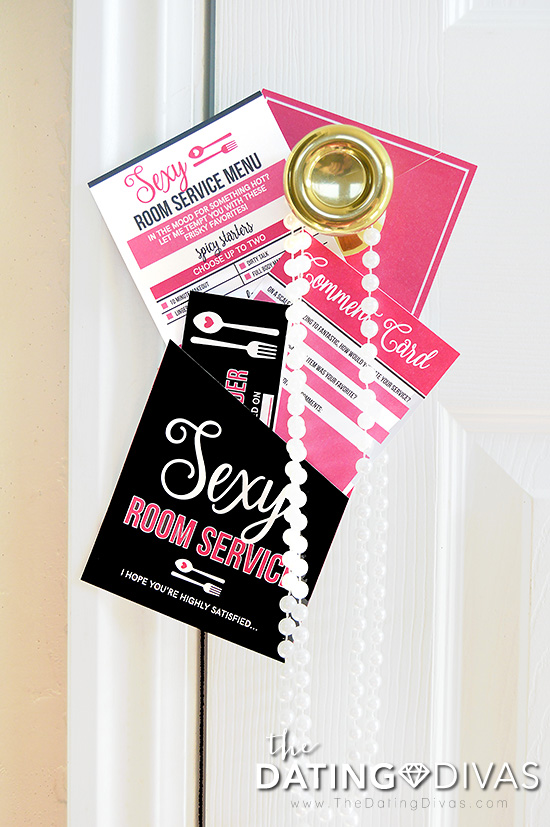 Who needs turndown when you've got our Sexy Room Service bedroom idea?! Save this bedroom idea on Pinterest so you'll be totally prepared for your next special occasion… Get ready, get set, get busy…
OH! We also have a Sexy Bedroom Gift Guide that will really help spice things up!
SaveSave
Sexy Room Service
Printables Designed by Carisa @ Messes to Memories Exclusively for The Dating Divas