Keeping things fresh in the bedroom is a struggle every couple has to deal with in marriage! Let's face it, sometimes you seem to fall into the exact same routine over and over again, and the excitement begins to fade. You may have noticed that it seems to be the same person in your marriage who always initiates. And other times, the desire just starts to fade, and intimate time happens less and less often! Are you ready for an app that includes CUSTOMIZED sex games for couples, which will take your sex life to the next level?!

THE ULTIMATE sex games for couples
Serve up the ultimate sexy experience using a series of delectable menu options in a fun, new sex app!
Room Service is the sexy new digital product to help you mix things up time and time again in the bedroom!
With the Room Service apps:
You'll have access to countless, specific foreplay ideas that will totally keep things fresh!
You'll both take turns initiating to keep each spouse feeling like they are being pursued.
You'll likely find yourself desiring intimate time more often because of the playfulness and excitement!
They are companion HIS and HERS apps, so you'll both be able to take turns taking charge in the bedroom, and there are no giveaways about what your spouse might be preparing for you, too! #WinWin
Here's how the Room Service apps work:
Sex apps for couples are not unique, but THIS app is the only thing like it on the market! When you or your spouse are ready for some steamy alone time, you'll open your Room Service app (totally different from the one your sweetie will have on their phone!) and go to the menu tab. Unlike menus you've seen before, this menu will offer options such as "Foreplay Fun" or "Position Play," "Tame" or "Spicy," and "Short and Sweet" or "Take Your Time."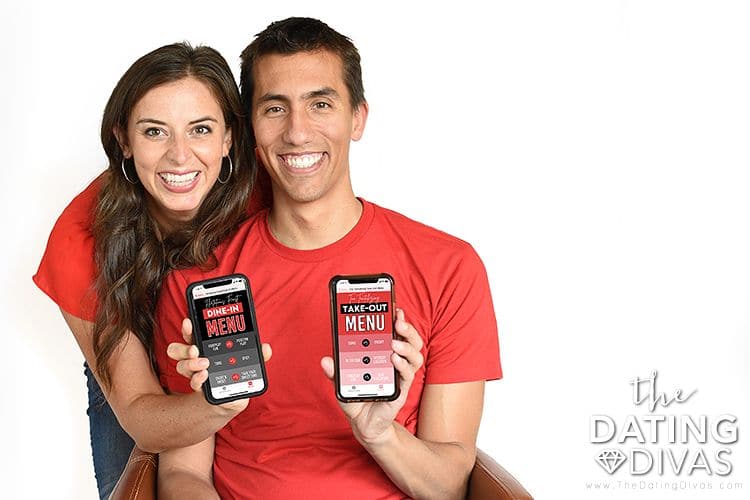 You'll take a screenshot of the "menu" you want to treat your spouse to tonight and send your sweetie a text asking for their answers.
Once you get their "order" (their selections between a few options on the menu), you will enter your spouse's preferences on your own app by tapping a few buttons, and VOILA! You will be served up the perfect steamy activity designed for exactly what your spouse is in the mood for!
Want to see a few of the specific sex games found on the apps? Here are just a handful of the 48 total options that are housed between both the HIS and HERS Room Service apps!
Naked Charades
Frisky Fortune Cookie
Moonlight Dancing
Movie Makeout
Sexy This or That
Turn-on Treat
Blindfold 'n Feed
Spicy Yoga Melt
… and FORTY MORE!
Both the HIS and HERS apps contain 24 completely unique foreplay activities, which means you'll get access to 48 TOTAL games! (Plus, once you find some favorites, you can repeat them over and over!) So these intimate dates will last you for a loooong time! (Talk about the BEST sexy app ever!)
But wait, there's more…
BOTH apps also include their own Bonus Date! So if you are in the mood for a full-on date night with activities AND sexy options, you can always click on one of these Bonus Dates.
How can I gift this sex app for couples to my spouse?
Included with your purchase is a Room Service Scavenger Hunt!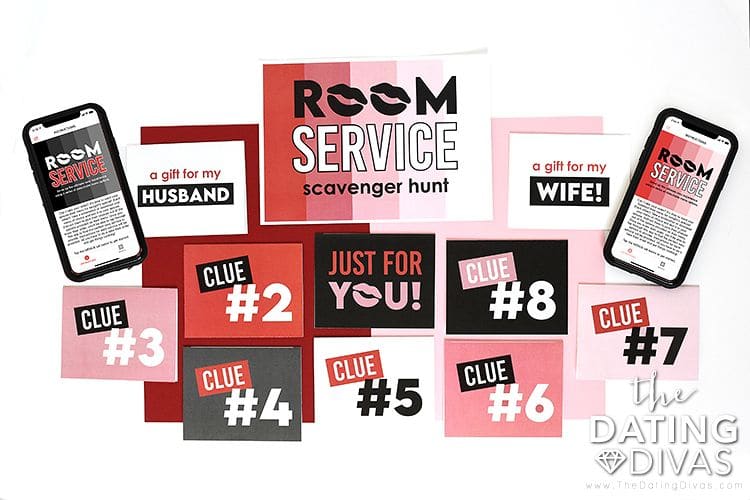 *Note: The Room Service Scavenger Hunt is only included if you purchase the bundle of BOTH the HIS and HERS apps.
We highly recommend surprising your sweetie with their own app so that they can feel the excitement for amping up your sex life, too!
In this bonus Scavenger Hunt, there are a series of printable clues that you can place around your home that will build up the suspense and intrigue for your spouse. By the time they get to the end, they'll get a card that briefly explains the gift and presents them with a QR code to scan and get instant access to their app!
It's the perfect way to gift this to your sweetie in a way that will continue to wow them!
What if I only want one of the apps?
The HIS and HERS apps are available for individual purchase if you would only like access to one of them.
This means your single app would get you access to:
24 foreplay ideas
1 bonus date
You will not get access to the Scavenger Hunt that is only included with the bundle. You'll also miss out on half of the foreplay ideas and the opportunity to take turns initiating, so we definitely recommend grabbing both apps at the same time. Especially because …
How much is Room Service?
This pair of apps, packed with unique and sexy foreplay ideas that will keep your sex life thriving for a long time, plus 2 additional complete date nights, PLUS a scavenger hunt to gift the app to your spouse, costs only $35!
For less than the cost of a traditional dinner-and-a-movie date night, you'll get 2 full dates and a whopping 48 new ideas to try in bed, served up exactly how your spouse wants it! What a steal.
If you are interested in ONLY grabbing one of the apps, their individual cost is $20. (And don't forget, you'll be missing out on the scavenger hunt with this option!)
Take the time to invest in your marriage and your sex life!
If you've been looking for the best sex apps for couples to try in your relationship, you don't have to look any further! This is the answer you've been waiting for – take your bedroom time to the next level, and make things exciting again!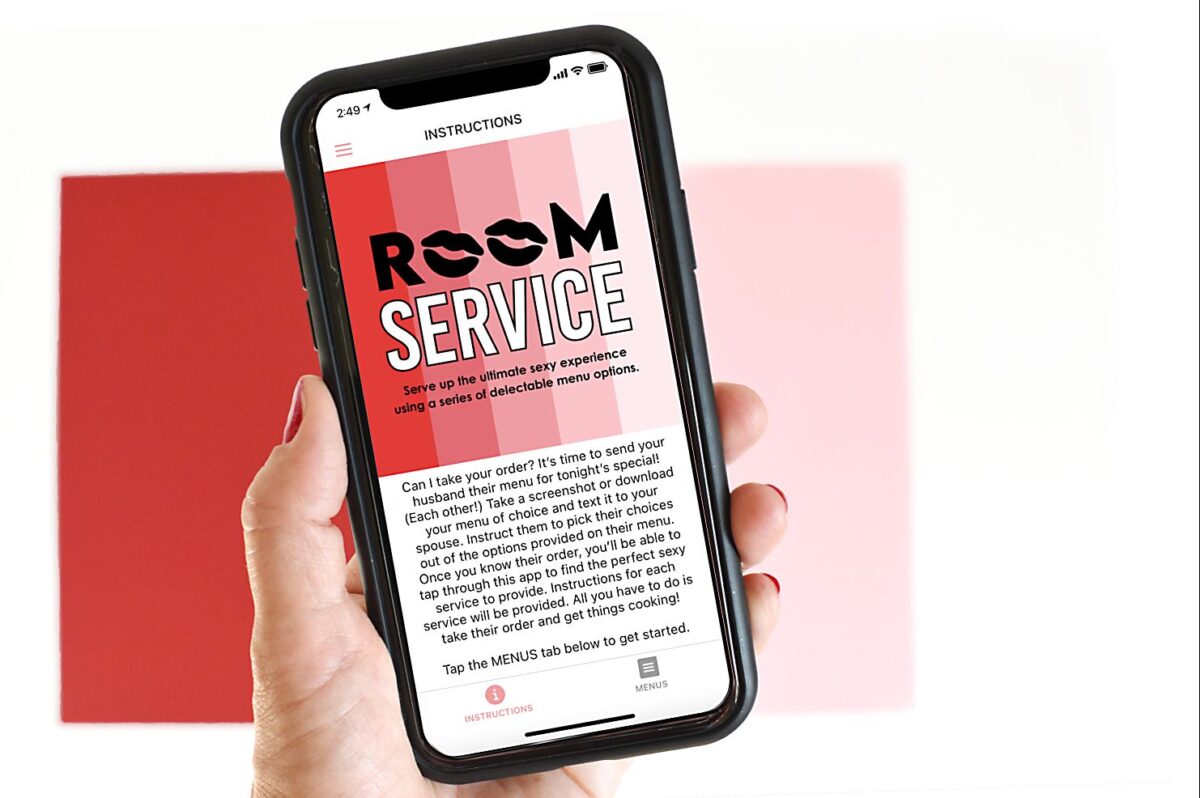 Click the buttons below to grab your instant downloads of Room Service: His and Hers and serve up a better sex life tonight!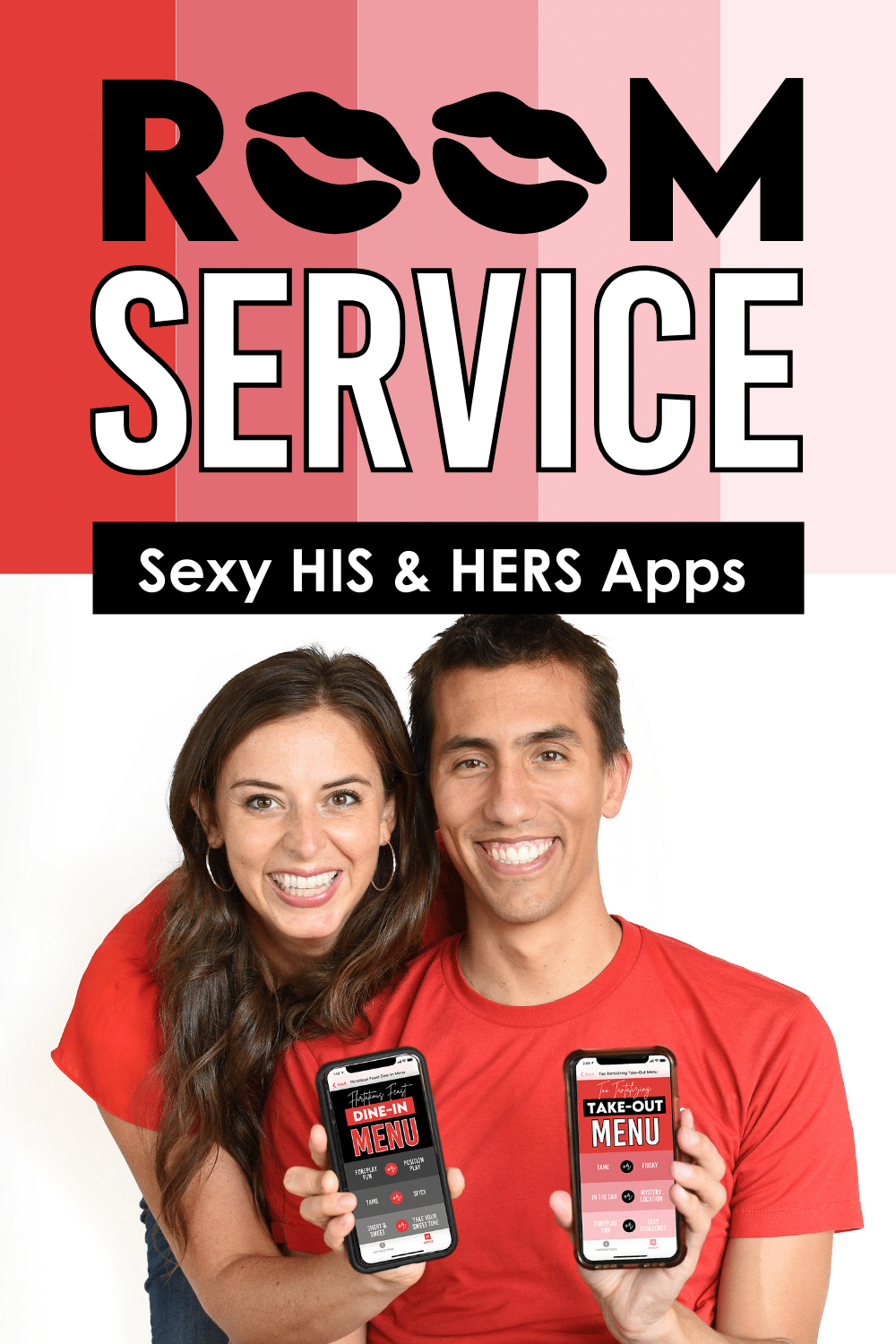 invest in your marriage – grab it now!
Room Service: Sex Games for Couples
Are you ready for a sexy app to take your sex life to the next level?! Room Service is the sexy new digital product that is going to help you mix things up in the bedroom time and time again!
$20.00–$35.00
*Available for iPhone and Android devices. IMPORTANT: Our delivery system is known to have technical issues delivering this product to "Yahoo" email addresses (including yahoo, ymail, AOL, & aim). If possible, use an alternative email address at purchase. As always, please email us at divas@thedatingdivas.com if you do not see the delivery email within 15-20 minutes after purchasing.