Romantic Tic Tac Toe Game
Spice things up in the bedroom with our Sexy Tic Tac Toe Game! We put a spin on an old classic. Not only did we put a spin on it, but we also turned up the heat to red hot! This is a tic tac toe board like no other, you'll be glad you put in a little extra effort to prep a unique night of intimacy for you and your spouse because this will be a night to remember. This intimacy idea is as simple as it gets, but everyone will leave a winner!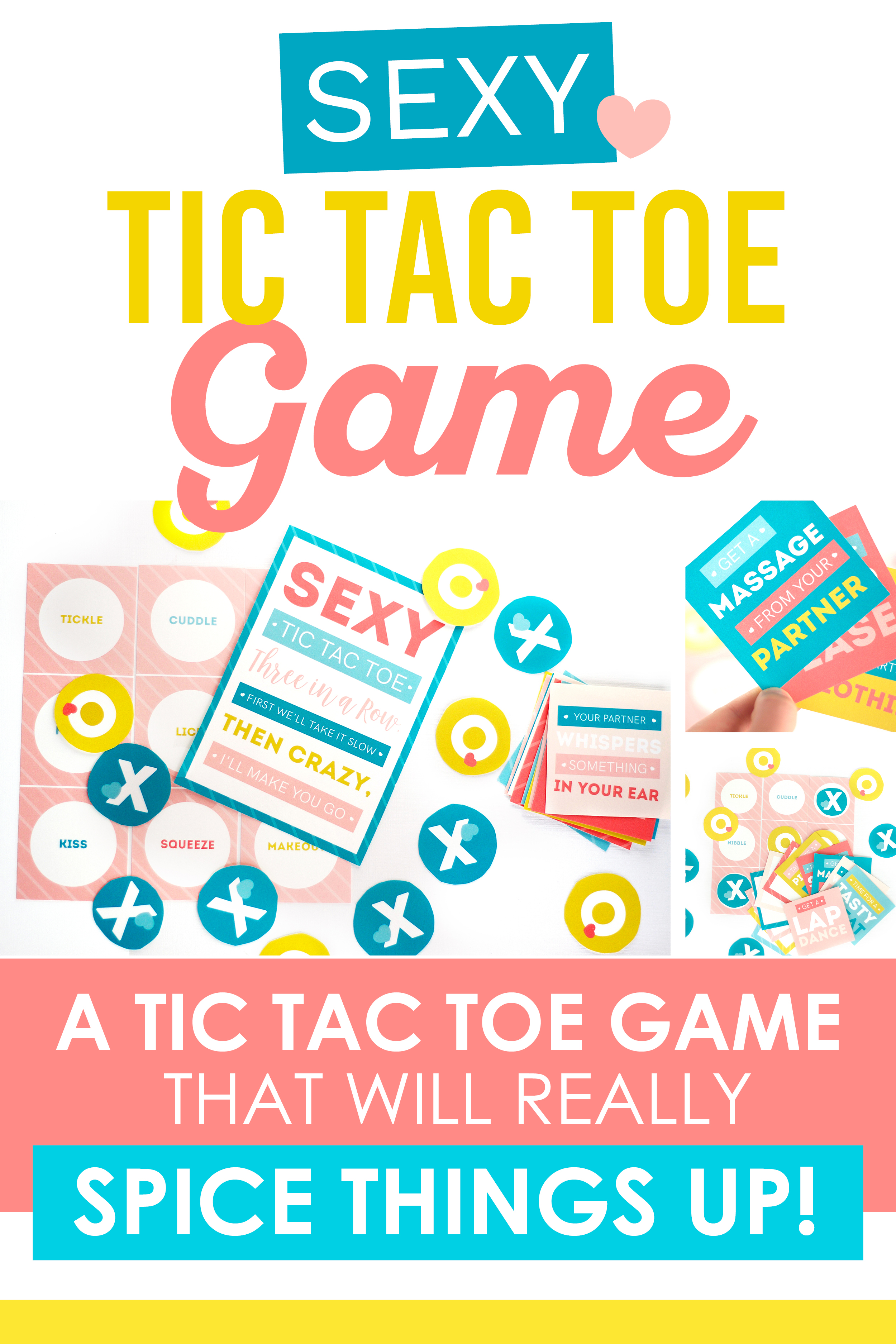 Disclaimer: This post contains affiliate links. To learn more about 'em,
click here
.
Sexy Tic Tac Toe Ideas
Do you remember playing tic tac toe for hours as a kid? I play it with my kids now. It's so simple and yet so fun! We've turned this childhood pastime into sexy bedroom games for two! Our amazing designer Carisa at Messes to Memories whipped up these DARLING free printables to make your tic tac toe game steamy!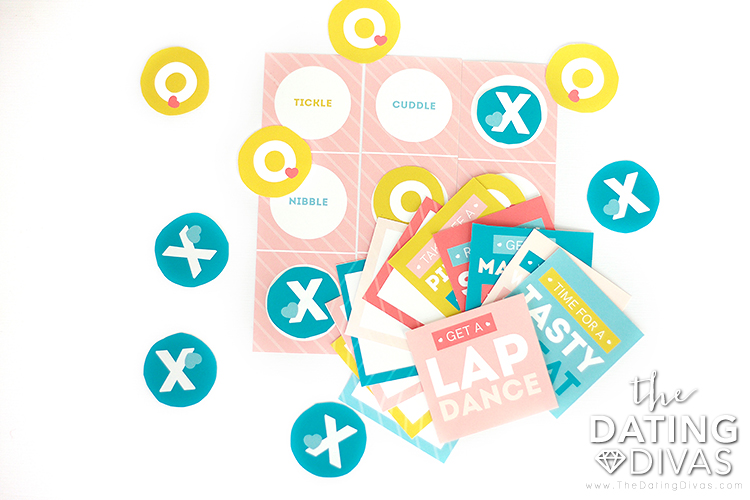 To start off on the right foot, give your sweetheart a sexy invitation. The anticipation will be killing them after they read: Tic tac toe, three in a row. First, we'll take it slow, then CRAZY, I'll make you go! Is it getting steamy in here already?!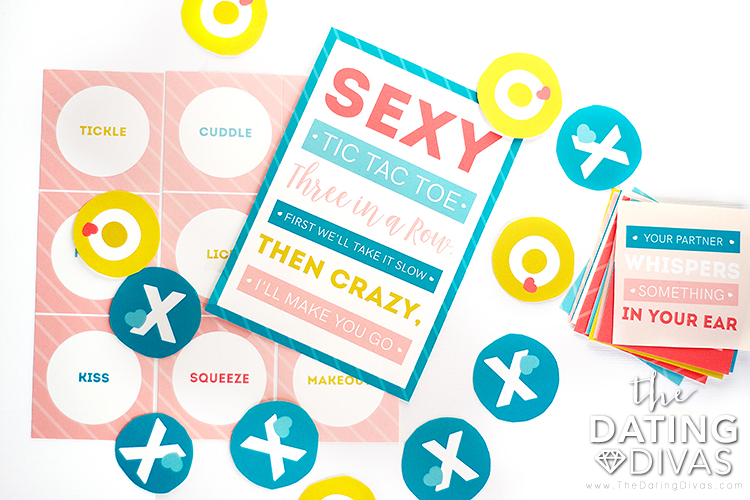 Play Tic Tac Toe with Intimate Prizes
Here's how you play, each square on the printable tic tac toe board has an action on it. Once you pick your spot, both of you have to complete the action before moving on to the next turn.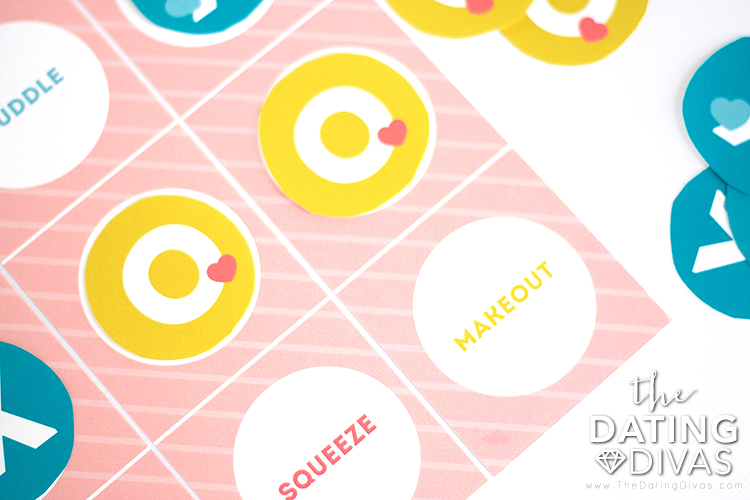 Get three in a row and you win! I've found, when you're an adult the game often ends in a draw. No worries, getting there is half the fun! Play again and again until someone wins! Or add a blindfold into the mix and try getting three in a row without being able to see the game board! After putting on the blindfold, your partner gets to rotate the tic tac toe game before you place your X or O.
The first player to get three in a row on the tic tac toe game board is the winner and gets to pick a sexy action card! The best part is, no matter who wins, you both win!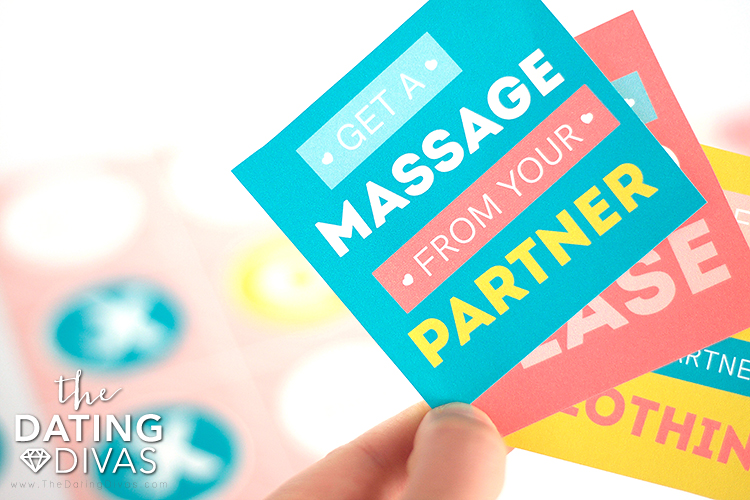 We have also included blank sexy action cards so you can tailor the prize to your spouse's liking!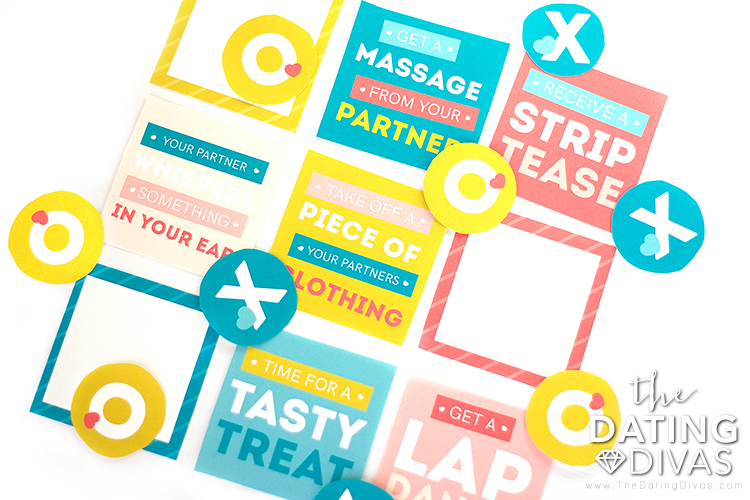 Play it all over again as long as you want! This is a game you'll want to keep around for a rematch! It's so fun and easy to put together.  The only prep you'll need is your favorite treat.  One of the sexy action cards leads to some taste testing.  Yummy!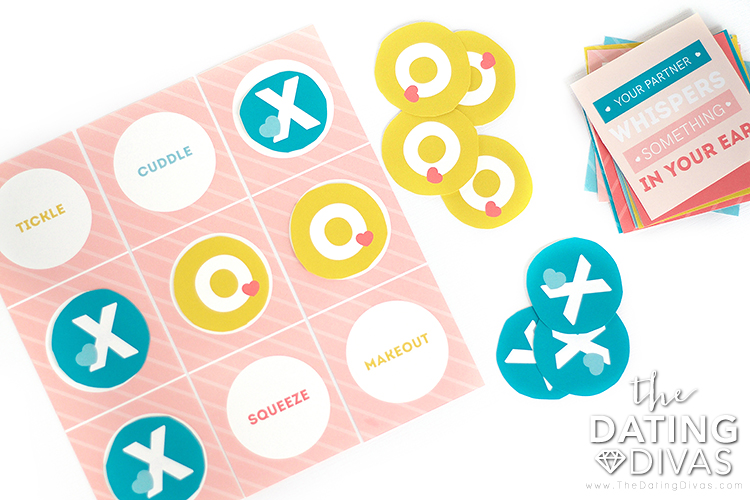 Take it a step further with some of our favorite intimate products, just for a bit of sexy fun! If you need a few more ideas, you'll definitely want to check out our favorite intimate games from the Ultimate Intimacy Pack.
Adding a little spice to your bedroom just got EASY! What are you waiting for?!
Sexy Tic-Tac-Toe Game
Printables Designed by Carisa @ Messes to Memories Exclusively for The Dating Divas