I am always on the lookout for an idea that is simple, useful and quick.  When I stumbled across this idea…I just had to share!  This idea came from the darling site, The Idea Room. This idea is meant to be used for Father's Day, but I thought it could be used anytime.
"Since my hubby has a few favorite snacks, I decided the kids could help me make this cute snack case for him to take and keep at work."  –Amy from The Idea Room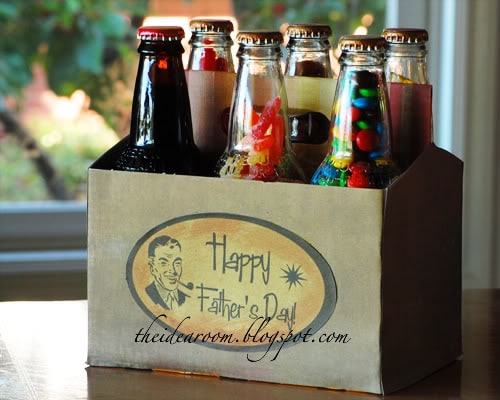 I love that all you need to do this is candy and old fashioned soda bottles!