Soda Pop Gift Tags
We've got Soda Pop Gift Tags for almost any occasion! Our first focus is always on our spouses. So we created gift tags to let them know we love them, we're thankful for them, give them a little pick-me-up or to let them know we want to spend a little one-on-one time together with a soda and a gift tag!
We've also included a few gift tags that could be used to give to a sweet friend to show them you care or are thinking of them! Everyone could use a little pick-me-up every once in a while, right?

Disclaimer: This post contains affiliate links. To learn more about 'em, click here.
We love how simple and easy this idea is! All you have to do is print the tags and grab a soda. Then attach a tag with twine and find a special way to gift it!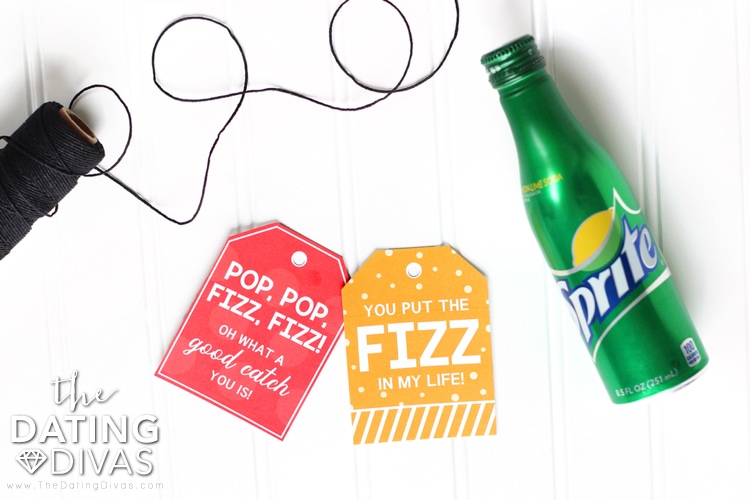 The original inspiration for the idea came from Diva Corie, she wanted to add a little excitement to her hubby's lunch, so she sent a fun soda with a cute tag each day for a whole week! He loved it! What hubby wouldn't love that little extra reminder?!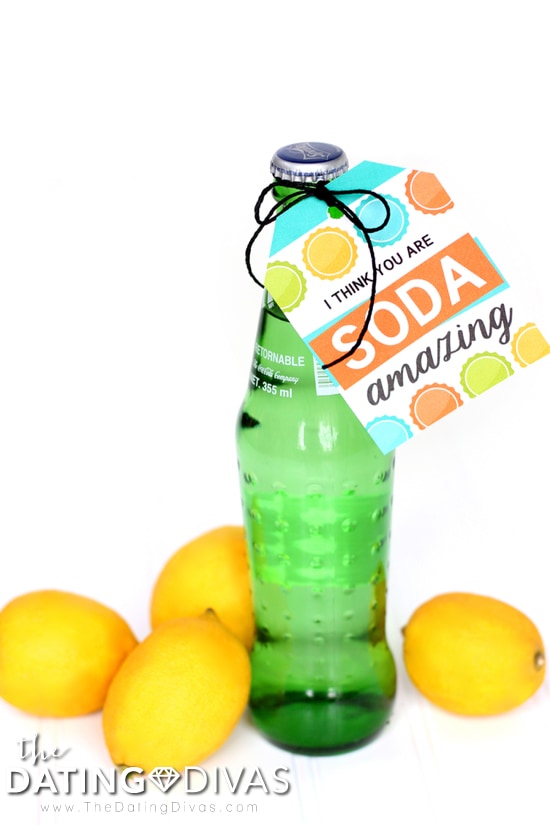 We've come up with even more fun gift tag options for you to use. All of these fun vintage soda pop gift tags were designed by Messes to Memories!!
Some of the tags are generic and just say "pop" or "soda" so you can pair them with any soft drink and it totally works.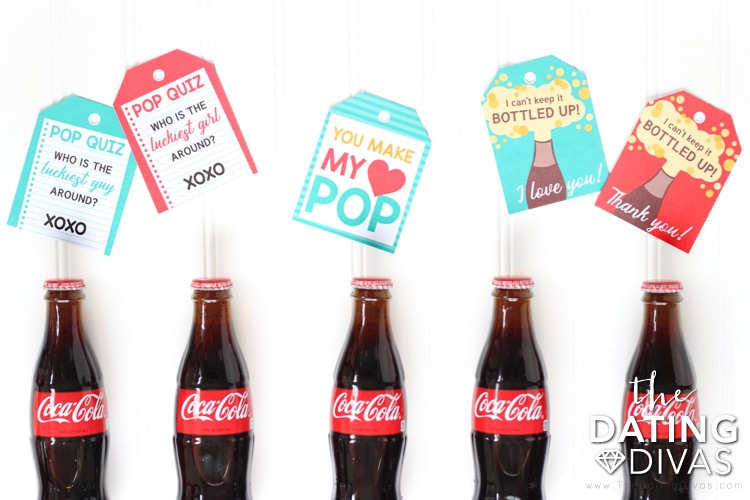 In our home, we never buy soda, so whenever my husband gets the chance to drink a soda he get's pretty excited… kind of like a kid in a candy store! I know he would definitely love to get his hands on a little A&W! That's probably the first one I'll be packing up in his lunch!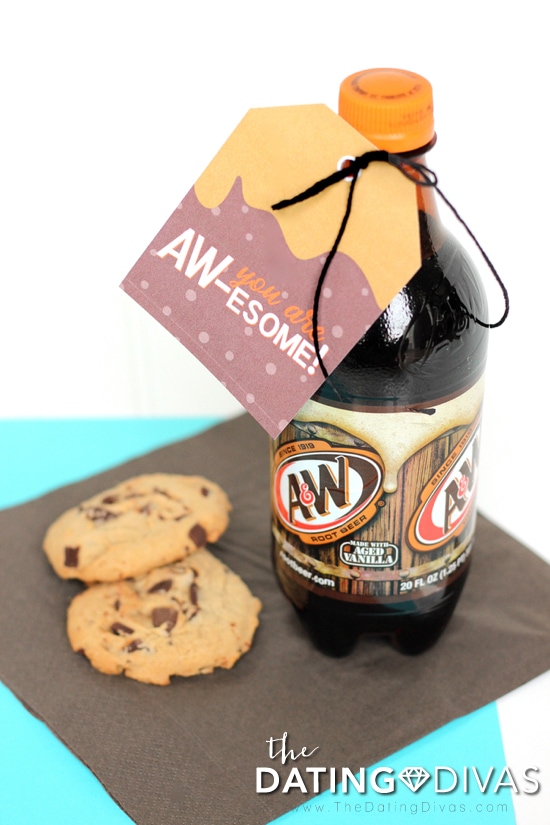 I also just LOVE the idea of packing up a little picnic and surprising my spouse either at work or after the kids go to bed. That's just the kind of thing that would make both our days!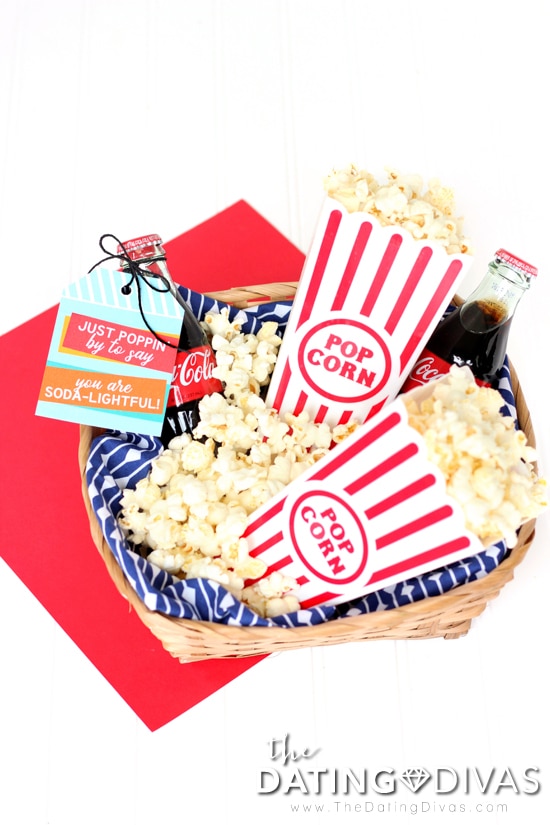 This would also be fun to gift to give a friend, but instead of pre-popped popcorn, add a couple packs of popcorn!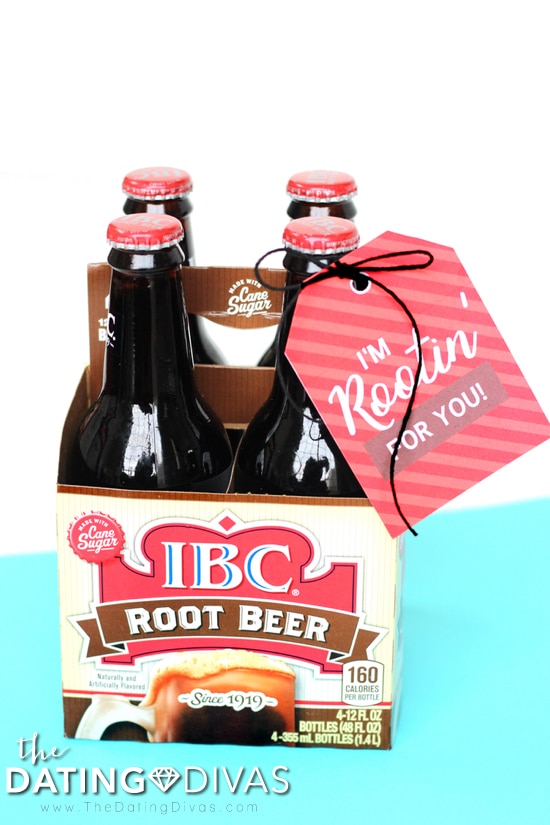 There are seriously so many fun ways to share these tags with the people you love! Send a pack of root beer to let them know you're "rootin' for them!"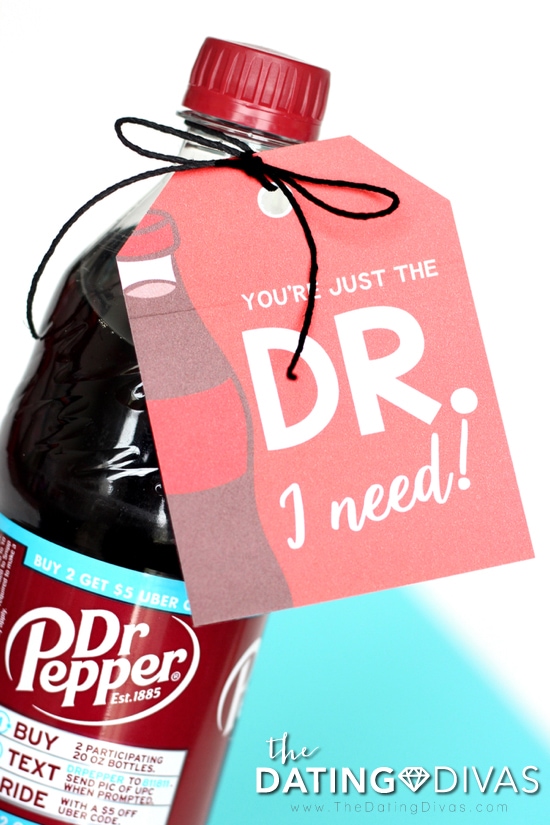 Any Dr. Pepper fans?? Be a little flirty with this tag… There are several other flirty tags to choose from as well!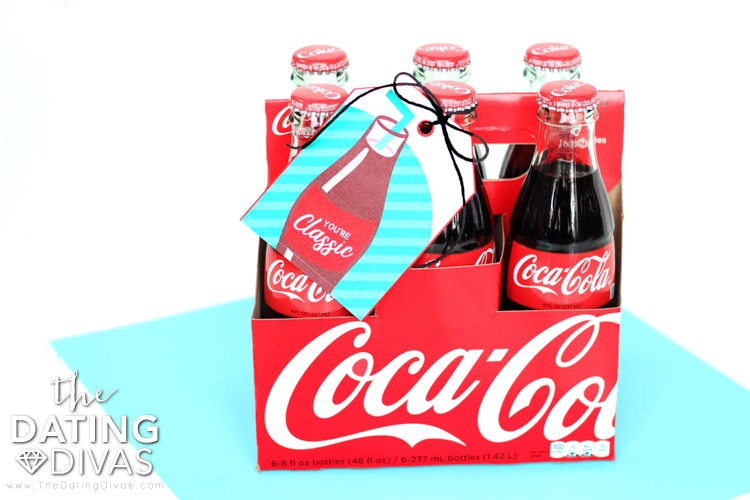 If you have any coke-loving friends or family, this cute tag is the perfect way to dress up a can or two!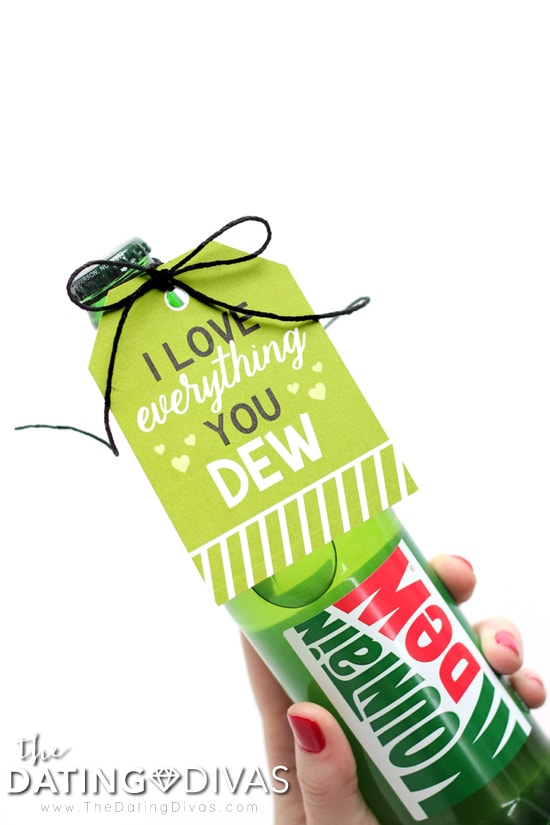 How sweet is this idea!? We hope you love using these fun gift tags to add a little excitement and surprise to your hubby's day!
Soda Pop Gift Tags
Printables Designed by Carisa @ Messes to Memories Exclusively for The Dating Divas