School Is Out!!!!
A Fun Breakfast Idea for the Family
The first day of Summer is a BIG DEAL! At least, it always was for me. Kids are so ready for the exciting summer fun to begin. Kick-off your summer the right way with this delicious Summer Breakfast idea.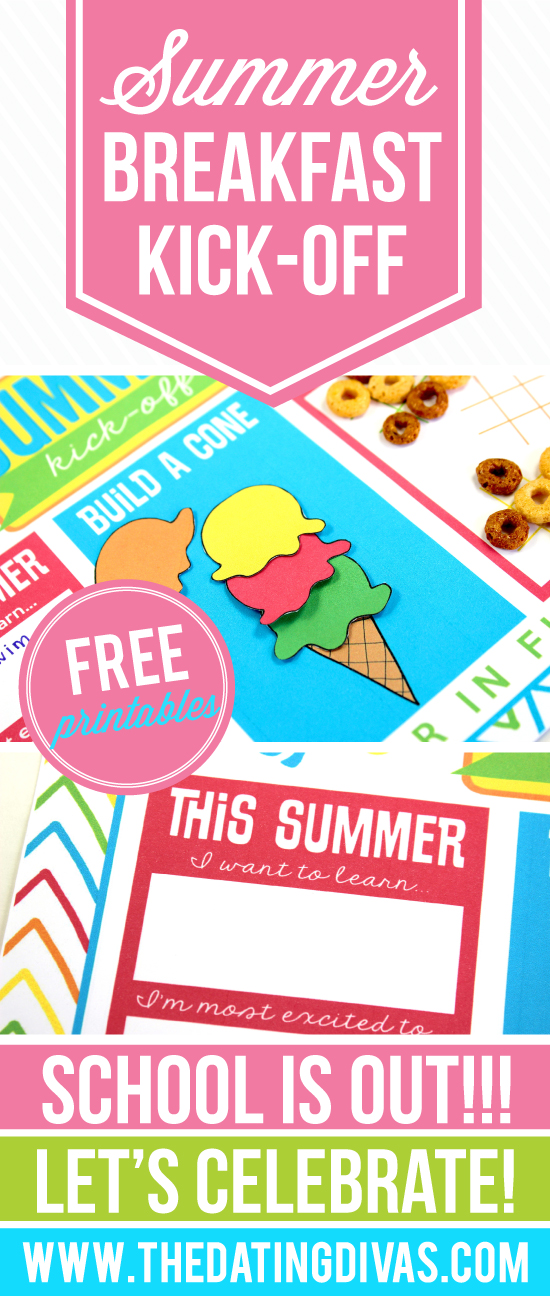 Disclaimer: This post contains affiliate links. To learn more about 'em,
click here
.
My family has this tradition of having Ice Cream on top of our Waffles on extremely special occasions. I think the first day of summer counts as extra special!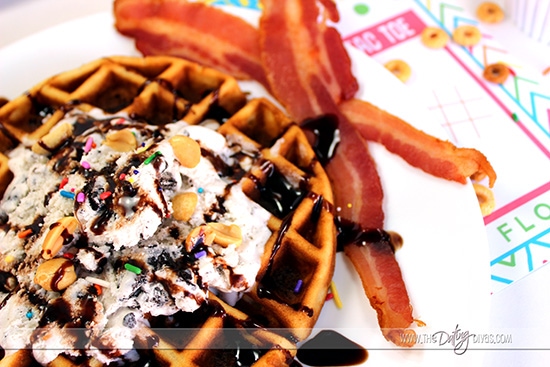 That's why we've worked so hard to put together this fun summer printable packet to help you plan the perfect breakfast.
We are so grateful for Crystal's amazing talent! She captured our vision for these amazing summer breakfast printables perfectly! They are so fun and bright and well…. summer-y!! We can't wait for summer to begin!
This printable pack includes:
Summer Breakfast Menu

Summer Breakfast Placemat

Summer Breakfast Bingo
You'll want to start by printing out the packet. Get your family anticipating this special breakfast by giving them a menu.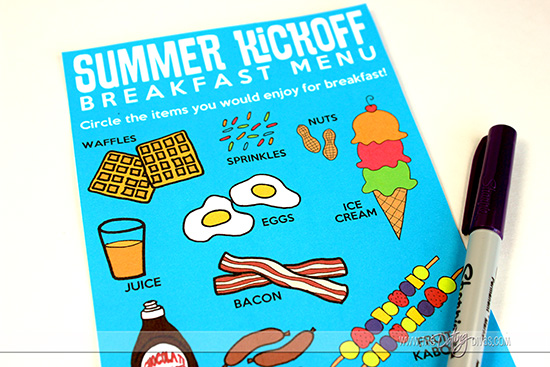 They can circle all the items that they would like for breakfast so that you can get the kitchen stocked and prep this delicious meal. You'll probably have most of the items in your pantry.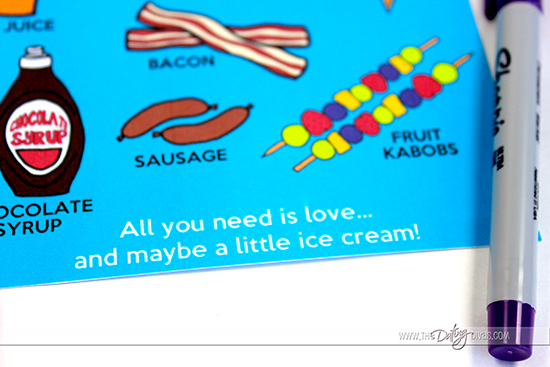 Your family will definitely feel loved as they look forward to this fun breakfast!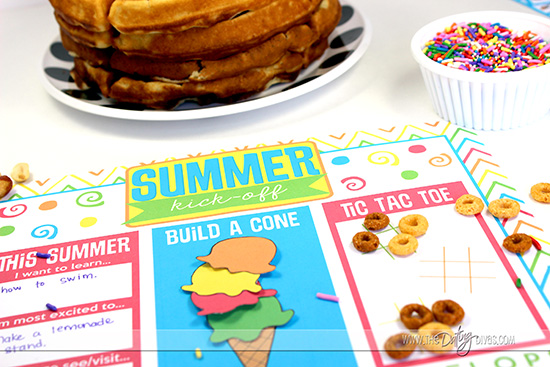 The morning of your Summer Kick-Off, set out a placemat for every member of your family.
The placemat has 3 sections that the family can work to fill out while breakfast is getting prepped and ready to serve.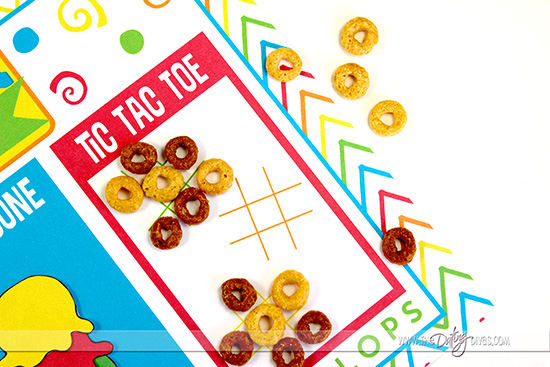 Tic-Tac-Toe is a fun and simple activity the kids can do. Don't forget to grab a box of cereal, like cheerios, or something that the kids can use as tic-tac-toe markers.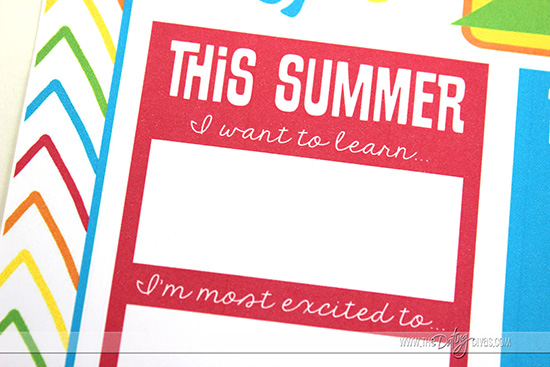 The first section is to get your kids to think about what they are looking forward to in the summer and maybe even brainstorm some goals that they have for the summer.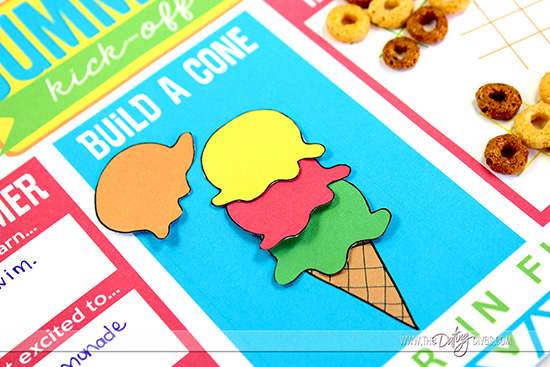 The middle section is a Build-An-Ice-Cream-Cone project that you can use any way you want. For older kids, you can have them write one of their favorite summer activities on each scoop as they put it on their placemat.
Or you can just keep it simple and fun and just build!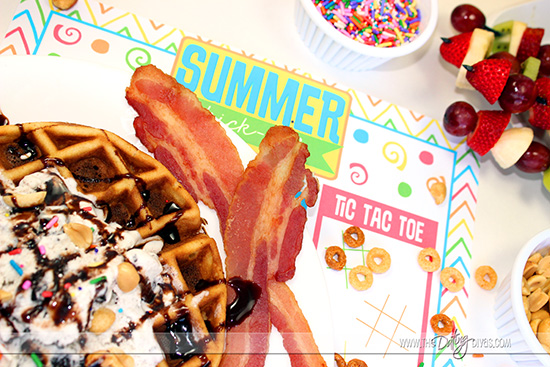 School is Out!! Let's Celebrate!
After breakfast, celebrate by playing a round (or two) of Summer Bingo. This would be such a fun activity if family members could earn prizes that will help them have a blast this summer!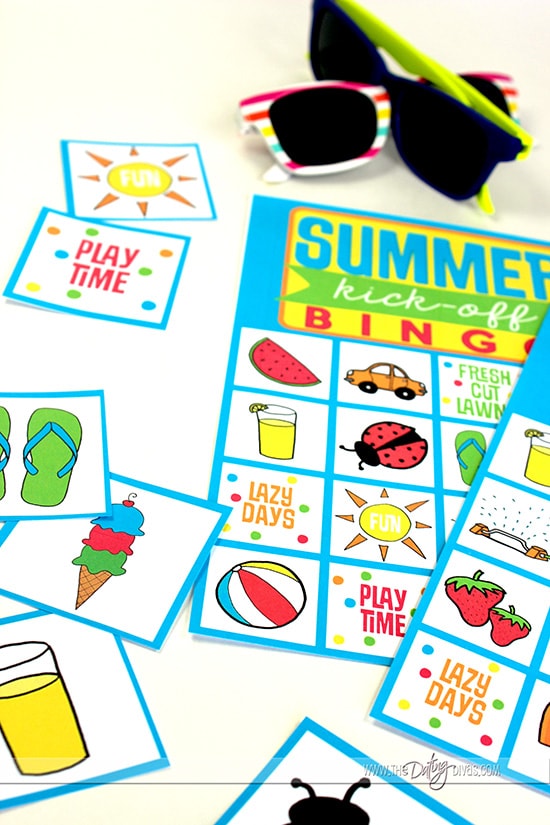 My kids are so excited for their summer sunglasses… You could also have balls
, bubbles or swimming toys
as fun prizes. Prizes could be whatever your kids are looking forward to!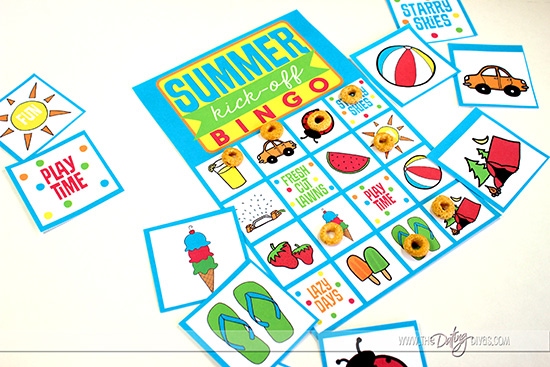 Summer Bingo is the best way to finish off your morning celebrations!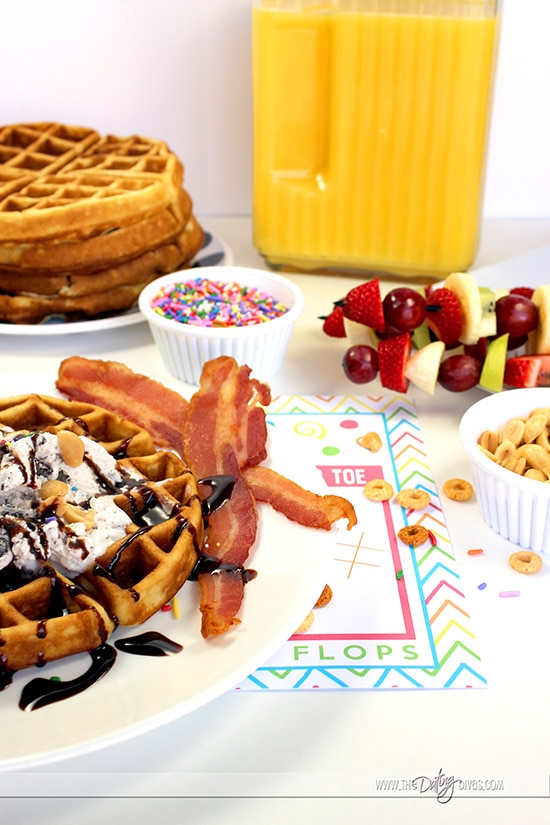 Make this Summer Breakfast Kick-Off extra memorable with this bright and fun printable pack!
Summer Breakfast Kick-Off
Printables Designed by Crystal @ A Well Feather Nest Exclusively for The Dating Divas